---
12-16" Ht Adjustable LED Piano Lamp - Black/Brass Accents
12-16" Ht Adjustable LED Piano Lamp - Black/Brass Accents
$247.00
- FREE SHIPPING - SHIPS WITHIN 24 HOURS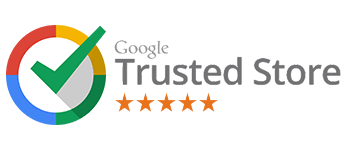 ---
PRODUCT DESCRIPTION
---
Best Craftmanship
The 16" height adjustable LED piano lamp is a newly released model that comes with adjustable height feature. It includes a pre-installed 16" long LED light bar on the 19" lamp shade. The LED light bar (included) is designed to last up to 20 years with savings of energy up to 60%.
This lamp also features a 19" long pivotal shade, allowing for easy adjustment for desired light direction.
The PLED100 lamp for upright or grand pianos shows that craftsmanship is a time-honored tradition, as alive today as the love for music. In this tradition, Cocoweb carefully crafts each light for you, using the best available materials, to the highest quality standards. This brass-accented lamp with its true-sleek design makes a stunning presence in any room and works well with many styles of decor.

LED Technology
Comes with a long 16" LED light bar pre-installed into the 19" lamp shade, the PLED100 has a color temperature of 2700K that resembles natural sunlight and is easy on the eyes. Cocoweb LED piano lighting technology makes the PLED100 stand out as the highest quality piano lamp in market. It is unmatched by any other similar lights that uses lead-containing traditional T10 light bulbs or a short LED light bar. Cocoweb's LED technology gives piano lighting a leap in energy efficiency and provides light that resembles natural sunlight. The LED Lamp is installed and included in the PLED100, which consumes less than half the electricity of traditional light bulbs, while providing natural-colored and ample illumination.
Pricing
We are the designer and manufacturer offering piano lamps DIRECTLY to pianists and musicians. This is why there is no markup from the retail stores or retail e-commerce web sites. Not only we provide the best value, but by servicing our customers directly, we want to ensure your satisfaction throughout the life of your lamp.
Material
Showcasing the classic lines of this piano lamp and cut from the highest quality aluminum and plastic materials, the PLED100 piano light features a powder-coated matte black finish. The powder coating will ensure a lifetime of use, free from scratching and marring.
Adjustable Shade
The Cocoweb PLED100 piano lamp comes with a 19-inch shade that can be adjusted to control light direction.
Light Control
The Cocoweb PLED100 piano lamp is controlled by an inline switch, directly below the LED light bar for easy access, as opposed to other piano lamps that have an on-core switch. Our light control gives the pianist easy access without ever leaving his or her piano bench.
Cleaning
The metal components of each Cocoweb piano light should be cleaned with warm water and a soft cloth; use of soaps or glass cleaners may damage the metal finish. This fixture is sold one per package and the power transformer is UL listed.
Best In the Industry, 2-Year Manufacturer's Warranty!
---
PRODUCT SPECIFICATIONS
---
Power Source: Plug- in adapter
Material: Aluminum
Listing: UL listed
Bulb: Pre-installed LEDs
Color Temperature (K): 2700
Switch: In-line on/off toggle
Lighting: adjustable directional
Lifespan (Hrs): 50,000
Power Cord: 10-foot; Black
Shade: 19" x 7/8"
Base: 5" Diameter
Lamp Height: 16"
---
Product Reviews
Write Review
Showing reviews 1-10 of 17 | Next
Just Perfect

Posted by Paul on 30th Dec 2016

Got this as a Christmas present for my wife & in her words; "Just Perfect". Adjusts to exactly the right height & brightness. Also, it looks great !!!

This is our 2nd Cocoweb Piano Light. The 1st was for her birthday & she loved it. So a Christmas gift idea was easy; she needed another one for the piano (Yamaha Clavinova 545) in our winter residence.

Love this lamp!

Posted by Unknown on 6th Dec 2016

I recently purchased a Yamaha clavinova. This lamp
works perfectly. I love that the height is adjustable and you can even adjust the brightness of the light. It looks great too.

Great organ lamp

Posted by K. B. on 29th Feb 2016

Works great for my Allen home practice organ. I do wish it were a little wider so it would light up the entire music rack, but it's much better than anything else I've tried.

Perfect in every way

Posted by Unknown on 18th Dec 2015

This LED lamp is not only perfect for my console-height piano, but great looking and very well engineered, constructed, and safely packaged .

Perfect light for my digital piano !

Posted by Gail on 31st Oct 2015

i ordered/returned 2 lights before ordering this light and am happy to say that I will not be returning this light. It's exactly what I need for my piani.

Excellent Organ Lamp!

Posted by Unknown on 25th Oct 2015

This lamp is perfect for reading music on a large, theatre organ!

Superior Quality

Posted by Roberta Finchum on 30th Jun 2015

This is a beautiful and per try functional lamp. My only disappointment was that the cord extends from the BACK of the base making it just that much too wide to fit in the space on the piano behind the music support. I have to perch it up onto the base of the piano's music support stand to make it fit causing the lamp to have to balance there unstablly. Still use and love the light. Puts it right where I need it.

Beautiful

Posted by Pam on 19th Jun 2015

This is just a beautiful addition to my music space. I would want to recommend this one for anyone looking for a piano lamp.

Much Better light!

Posted by DLM on 5th May 2015

Not only does it illuminate two+ pages of music, it provides light on the keys yet has a sleek profile. More over, the adjustable height really gives this light a high profile functionality on top of its interior designer quality. Love it.

Just love it.

Posted by Richard Johnson on 13th Jan 2015

Received it today. Set it up. Love it. Thank you.
Showing reviews 1-10 of 17 | Next
Customers also viewed