---
22" LED Grand Piano Lamp - Black/Brass Accents
22" LED Grand Piano Lamp - Black/Brass Accents
---
PRODUCT DESCRIPTION
---
Cocoweb Grand Piano Lamp
22" Battery Operated Grand Piano Lamp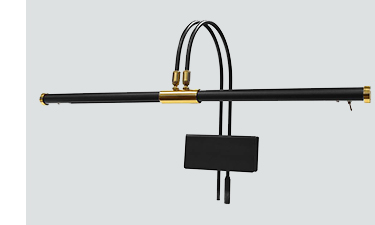 Premium Piano Lighting
22" Battery Operated Grand Piano Lamp showcases the finest piano lighting in classic style. This lamp is handcrafted from the finest brass and aluminum, and coated to resist scratches and damage for a lifetime of use. Accented with elegant brass accents, this lamp features a rich black finish to blend in seamlessly with grand pianos of any make or model.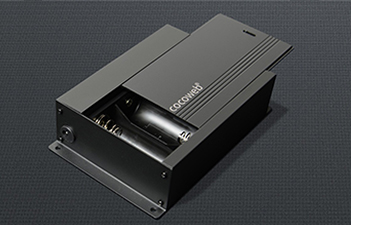 Versatile Battery Operation
The Battery Operated Grand Piano Lamp cuts the cord from plug-in lighting with its versatile battery pack. The felt-lined box houses 4 D batteries and boasts an average life of over 40 hours.
Learn More About Battery Life >>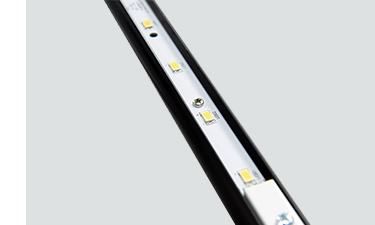 Warm LED Lighting
Fitted with our custom Cocoweb LED technology, this 22" Grand Piano Lamp provides a warm illumination for your playing pleasure. Each LED node lasts for over 50,000 hours while shining with natural yellow light that reduces eyestrain over time.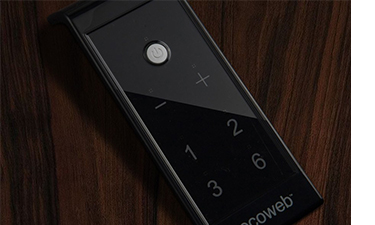 Convenient Remote Control
Our 22" Battery Operated Grand Piano Lamps all include a remote control for dimming and brightness adjustment. Perfect for timing lessons or recitals, the remote also features a timer function for 1, 2, 3 or 6 hours of use.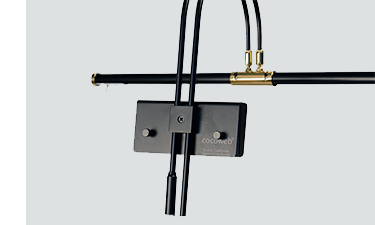 Premium Felt Lining
To protect and preserve your piano, the insides of the light clamp is lined with soft felt that prevents scruff or scratches on the music board. The bottom of the battery pack also features a felt cushion to hold it in place and prevent damage to your piano.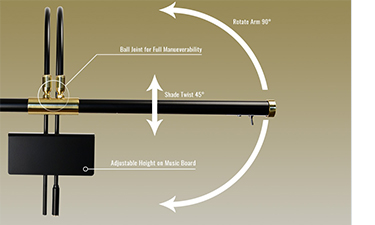 Easy Adjustability
Our LED Grand Piano Lamp is built with a rotating arm (90 degrees), ball joint for full manueverability, shade twist (45 degrees), and an adjustable height on music board for easy adjustability.
Product Specs
Power Source: Plug- in adapter
Material: Aluminum
Bulb: Pre-installed LEDs
Color Temperature (K): 2700
Brightness (Lumens): 480
CRI: >90
Power usage: 6V
Number of LED Nodes: 12
Battery Life: 40 hrs
Number of Batteries: 4 D-Batteries
Dimmable: With Remote Control
Switch: In-line on/off toggle
Lighting: adjustable directional
Lifespan (Hrs): 50,000
Cord Length:64"
Shade: 22" x 7/8" diameter
Lamp Height: Adjustable up to 9"
Mounting clip: 5-1/2" x 2-1/2" x 3/8 - 1" adjustable opening
SIMPLE AND ELEGANT
Showcasing the classic lines and cut from the highest quality solid brass and aluminum, this lamp has a black matte powder-coated finish. The powder coating will ensure a lifetime of use, free from scratching and marring. Each grand piano lamp is rolled, polished, buffed, sprayed and inspected for maximum quality.
LED TECHNOLOGY
All of our piano lamps use advanced LED technology to get you the most light for your purchase. Each node has a warm color temperature of 2700k and an average burn time of 50,000 hours.
DIMMER
The included dimmer gives you the option to set the brightness of your lamp to your desired taste. The dimmer plugs in directly to the back of the lamp with a five inch cord, making it easy to control and always keeping it close by. The other end of the dimmer is attached to the wall adapter, which has a total length of ten feet and a discrete ultra thin cord, allowing plenty of roaming space for this lamp.
VERSATILE
The clamp is able to be fitted to most pianos and objects one and a half inches (1.5") or less. The shade is separated into two sides, each side being able to rotate. The pivot arms on the piano allow the lamp to swivel horizontally, and allow you to change the angle the lamp aims towards, ensuring that you are getting light right where it is needed.


Handcrafted LED Grand Piano Lamps
Price:
$248
---
PRODUCT SPECIFICATIONS
---
Power Source: Plug- in adapter
Material: Aluminum
Bulb: Pre-installed LEDs
Color Temperature (K): 2700
Brightness (Lumens): 480
CRI: >90
Power usage: 24V
Number of LED Nodes: 12
Dimmable: Dimmer included
Switch: In-line on/off toggle
Lighting: adjustable directional
Lifespan (Hrs): 50,000
Power Cord: 10-foot; Black
Shade: 22" x 7/8" diameter
Lamp Height: Adjustable up to 9"
Mounting clip: 5-1/2" x 2-1/2" x 3/8 - 1-1/2"" adjustable opening
---
Product Reviews
Write Review
Showing reviews 1-10 of 89 | Next
Light for Grand is Perfect

Posted by Nancy G. on 26th Apr 2018

Ordered this light for the grand piano in the church sanctuary. It is elegant, lights a wide area, and just fits the need nicely. Thanks for making this light!

Attractive, bright, broad coverage

Posted by Unknown on 10th Apr 2018

Delivers as advertised. very attractive lamp, brightly illuminates the entire grand piano music stand area up to 5-6 pages wide. Like having the dimmer control.

The BEST

Posted by Martha on 27th Mar 2018

Ordered this for our church piano. It is sleek, powerful and very handsome. My teenage grandson assembled it with ease. Costs a little more than most but worth every penny!

Perfect!

Posted by Ann on 23rd Mar 2018

The piano light fits perfectly and lights up my music wonderfully! I love it! Should have ordered it long ago!

Great Lamp

Posted by Mike Leggett on 22nd Feb 2018

I just purchased this lamp as a replacement for a bulky brass lamp. Elegant, it matches the organ console lamp in color and style (the organ has a base pedestal).
Cool function is the dimmer capability. Other features are the long cord which is quite subtle and cannot be seen, easy to remove, great on the eyes and covers more music and keyboard. Our church likes to dim the lights for evening Worship, so this was a great fit with a very reasonable price.
Shipping was quick and well packaged to protect while in transit.


Very good lighting

Posted by chris T. California on 16th Feb 2018

Far superior to the 15" battery powered model that I purchased from cocoweb two years ago. Lumens are adjustable and light covers a wide area. Lamp attaches to music stand and does not extend towards pianist but that has not been an issue thus far. Light can be angled in order to accommodate different heights of music scores. Power is consistent when compared to battery model, where light fluctuates regardless of whether or not batteries are fully charged.
I am very happy with this light and I decided buy Cocoweb's barn light for my backyard and purchased this one: https://www.cocoweb.com/customizable-oldage-indoor-outdoor-led-barn-light#.Wohd2KjwaUk
I am amazed how well made this wall light is. Great job, Cocoweb!

Great piano light

Posted by Ben studio on 7th Feb 2018

Very nice light and easy to install. Love this as I can see my piano music so well now.

Piano lamp

Posted by Sue on 25th Jan 2018

I ordered the piano lamp because I had received a lamp as a present from a student. I liked t so much, I wanted to order one for my other piano. It fits on the music holder which is pretty stable and is easy to turn on and off there. I also like the way it lights the whole music page and can dim easily too.

Excellent piano light

Posted by Miao K on 24th Jan 2018

I was concerned that this light might be too long for my piano, but it is perfect. Easy to install and quite elegant looking. Provides excellent lighting, especially with the dimmer that is included

Top Quality

Posted by Steve on 5th Jan 2018

Very well made and highly recommended. A piano lamp I had been looking for a very long time.
Showing reviews 1-10 of 89 | Next
Customers also viewed