---
Black Classic 24" LED Gallery Light
Black Classic 24" LED Gallery Light
$321.00
- FREE SHIPPING - SHIPS WITHIN 24 HOURS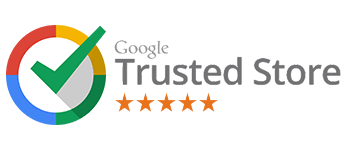 | | | | | | |
| --- | --- | --- | --- | --- | --- |
| Input the size of your painting (excluding frame) and we will suggest the right size picture light for you: | WIDTH: | INCHES | HEIGHT: | INCHES | |
---
PRODUCT DESCRIPTION
---

Fittingly, artistic enlightenment lies within the art lighting: without a beacon of illumination, the image upon the canvas is stranded in a dull oblivion, trapped a far stretch from the echelons of artistic sublimity. To truly be understood, the aesthetic must be matched by the luminary, must be brought into fine picture lighting. Thus has Cocoweb crafted the Classic Picture Light in pursuit of this higher aestheticism: designed in collaboration with artists, this fine art light is modeled in an underscored, vintage style that is off-set by the vivacious modernity of LED illumination technology; the Classic Picture Light redeems art from obscurity through its combination of the classical and the contemporary.
Elegance, Simplified
The Classic Picture Light is designed in the style of the quintessential art light: situated against ornate idleness, the plain shade of this gallery light boasts no elaborate trimmings but rather focuses its attention as an artistic beacon. This fixture is designed as but a focal light, a luminary that accentuates and highlights the hue of the paint on the canvas. Indeed, ornamentation upon the fixture is limited to but the shade's stark black finish, a deep, dark coloring that complements artwork and frames of only the darkest persuasion.
Picture-Perfect™ LEDs Shed a New Light
Always on the cutting edge of lighting technology, Cocoweb's Classic line of art lights is powered by revolutionary LED systems. Composing light at a warm 2700K color temperature, 30 low voltage LED nodes cast a warm, yellow-white swath of light reminiscent of the morning sun. Indeed, with a Color Rendering Index of 90, the Classic deepens the richness of reds and refines the serenity of blues, bringing new life to the paint upon the canvas. However, where natural sunlight eventually discolors paintings with ultraviolet radiation, the LED light from Cocoweb's nodes is completely UV-free, preserving artwork in clean illumination.
Conserves the Environment through Clean Operation
In order to ensure that paintings are always met with optimal lighting, the Classic Picture Light is constructed as a fully adjustable fixture: the 24 inch shade is equipped with a ball joint that allows it to operate at a variety of angles, and the mounting arms of the lamp can be expanded from 5 to 8 inches to accommodate larger frames. In addition, the included AC plug comes with 18 feet of cord that lets the Classic Picture Light shine its brilliance anywhere remotely near a power outlet. However, the keystone of the light's design lies in its exclusive Cocoweb Electronic Dimmer: a unique hardwired brightness dial allows one to specially tailor light composition for individual displays, providing up to 1050 lumens of light to best accent any piece.
Environment Sustainability with Clean Operation
The Classic Art Light's LED technology places it light-years ahead of similar lighting technology: although incandescent bulbs offer much of the same art accentuation, LEDs require a mere 15 watts of electricity to function for over 50,000 hours, saving 80% more energy than incandescents while lasting over 40 times longer. Indeed, the extreme energy efficiency of Cocoweb LEDs reduces the strain on power plants and thus reduces the amount of pollutants released into the atmosphere, promoting a cleaner natural world for art to prosper in.
*Dimmable with included Cocoweb Dimmer only
**Not Compatible with Dimmable Wall Switches**
---
PRODUCT SPECIFICATIONS
---
Power Source: Plug-in adapter
Material: Aluminum
Bulb: Pre-installed LED array with 30 nodes
Power Usage (Watts): 15
Color Temperature (K): 2700
Light Output (lumens): 1050
Dimmable: Yes, included
Switch: In-line on/off toggle; also controllable by dimmer
Lighting: adjustable directional; accent
Lifespan (Hrs): 50,000
Power Cord: 18 feet; black
CRI (Color Rendering Index): 90
Shade: 24" x 1-5/8" x 1-5/15"diameter
Arms: extends 5-8"; 1/2" diameter
---
Product Reviews
Write Review
Cocoweb never disappoints!

Posted by Olivia on 25th Jun 2015

This is my second product purchase from Cocoweb and they never disappoint! This is a wonderfully crafted picture light, like all their products

LED Picture Light

Posted by Unknown on 8th Jan 2015

Perfect...I was concerned that the 30 LEDs would not be enough light but I run it at half brightness. The rheostat adjusts to whatever you need. A better way to mount the rheostat would help.I did bend the brackets to 90 degrees in order to light the top of the painting.

Customers also viewed