Whether you are living in a mansion in Beverly Hills or renting out a small apartment in San Francisco, your walls are probably adorned with artwork. From family portraits to vintage movie posters, our picture lights serve to illuminate any display and bring it to life. Constructed with LED lighting technology and sophisticated craftsmanship, our lights will draw attention to your pictures 41x longer than traditional lights! This invaluable investment is not only energy and cost efficient but will add that high definition resolution to your artwork without the damaging effects.
At Cocoweb, our pictures lights come in three different styles in various sizes and finishes to fit your needs. We offer free shipping and shipping within 24 hours, on top of prices that are comparably less than most pictures lights sold in the market.
Our Classic Picture Lights are made with an elegant rounded shade with no extra ornamentation, giving off a vintage vibe to your home. Its LED lighting adds fullness to the red, yellow, and blues in your pieces at a Color Rendering Index of 90+. With a color temperature of 2,700 Kelvin, our lights bring warmth to your pictures similar to the radiance of natural sunlight in the early morning. The light intensity can be controlled with our exclusive Cocoweb Dimmer and the lighting angle and height are adjustable upon its arms. At prices ranging from $63.00-$481.00, our products last up to 21 years with 50,000 hours of lighting without any replacement needed. They are crafted with no mercury and consumes little power, lessening energy pollution while saving you money on electricity bills.


Similar to the Classic Picture Lights in quality are the Tru-Slim Art Lights. The Tru-Slim Art Lights, however, are created to be more minimalist. Its thin design promotes precision in the amount of light illuminating the picture. Its evenly spaced LED nodes bring direct light to the painting, capturing the fullness of each color. Prices go from $163.00 to $473.00 for a priceless touch to your prized artwork.
The Hardwire Art Lights are the most minimalist in design out of the three, being only 7/8 of an inch thick. Each light has a directional swivel shade for maneuverability and direct wire fixtures that connect right to the walls and the junction boxes. Its understated simplicity shifts the viewer's attention to the canvas while powered by a reliable source of electrical input. This museum-quality art light can go from $173.00 to $483.00.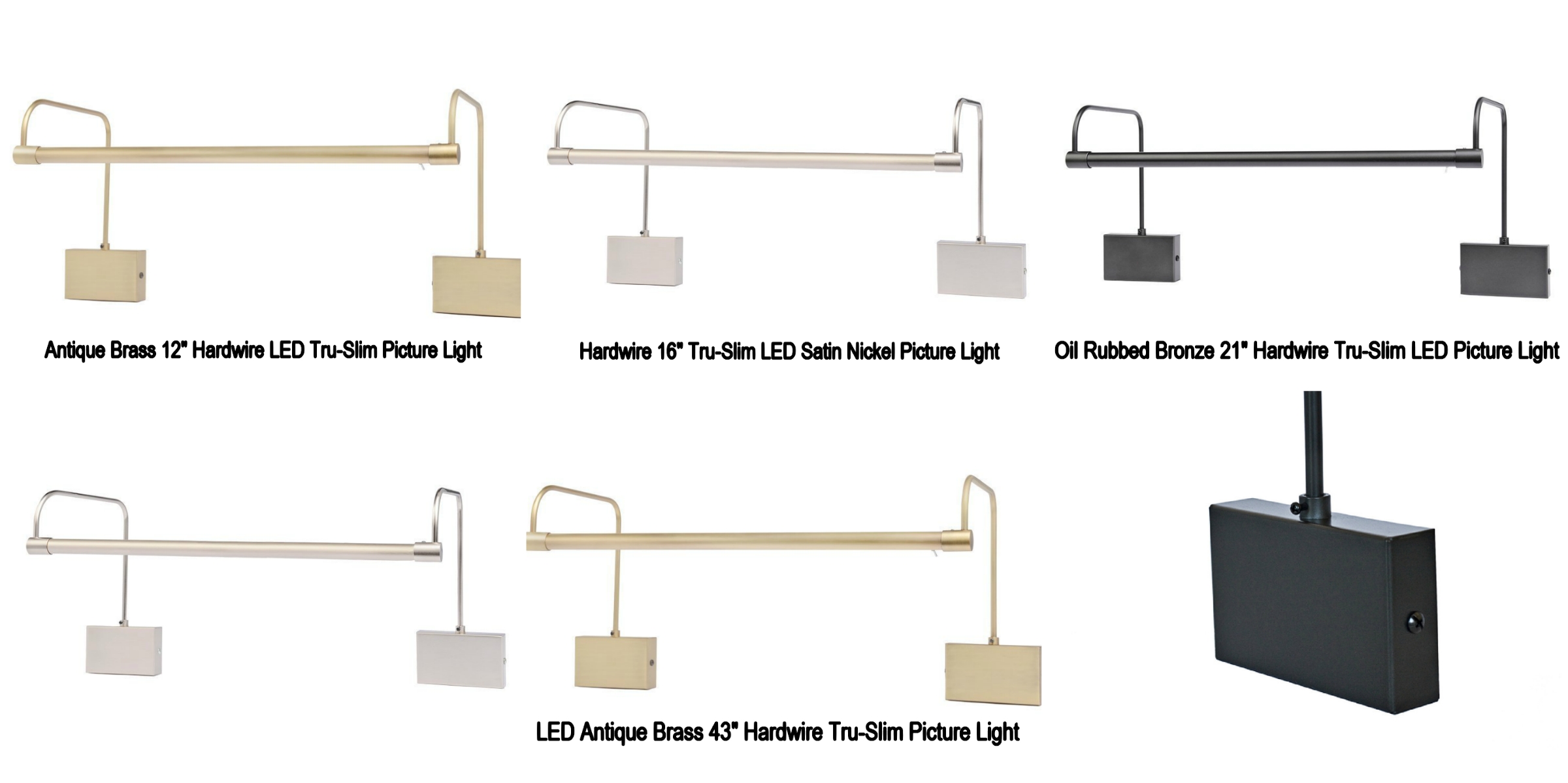 Recent Posts
Modern farmhouse decor is becoming widely popular across the world and is loved for its versatility …

Summertime is going strong and the heat is most certainly upon us. With triple-digit temperatures, k …

You may or may not know, Cocoweb started its roots in lighting. With LED lighting being our specialt …