---
Classic Satin Nickel 36" LED Picture Light
Classic Satin Nickel 36" LED Picture Light
$393.00
- FREE SHIPPING - SHIPS WITHIN 24 HOURS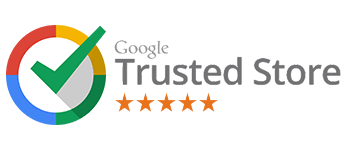 | | | | | | |
| --- | --- | --- | --- | --- | --- |
| Input the size of your painting (excluding frame) and we will suggest the right size picture light for you: | WIDTH: | INCHES | HEIGHT: | INCHES | |
---
PRODUCT DESCRIPTION
---
Cocoweb's Classic Art Light was designed from the ground up as a luminary of the artistic: designed in collaboration with artists, this series fine picture lights bridge the gap between the soulful meaning of artistic works and their expression upon the canvas. The final step to aesthetic sublimity is made through elegant art lighting, a movement the Classic Picture Light facilitates with its unassuming accentuation of art using the power of LED technology. With the art lighting perfection of Cocoweb LEDs, art is made more artistic in warm swath of soft light.
Quaint Elegance Recalls Classic Design
The Classic Picture Light, fittingly, is designed in the style of the classic lights that once illuminated art galleries: a plain rounded shade is wall-mounted over artwork, bathing exhibitions in rich illumination. No garish ornamentation haunts this design; the Classic is the quintessential focal light, saturating artwork in rich full-color light while keeping itself in quaint anonymity. This model features a satin nickel finish, a medium silver coat suited to displays that represent a more modern leaning.
Picture-Perfect™ LEDs Vitalize Art
Cocoweb's cutting edge LEDs shed a new light on illumination technology. Shining at a Color Rendering Index of 90, the Classic Picture Light's 48 low voltage LED nodes paint a new layer of expression upon the canvas, suffusing both reds and blues into fuller richness. The secret to the lamp's museum-grade color rendering lies within its natural lighting: light is composed at a color temperature of 2700 Kelvin, a white-yellow glow that recalls the early morning sun. But where the sun fades and discolors paintings with harmful ultraviolet radiation, the Classic Picture Light's LEDs are completely safe on artwork, preserving paint with clean illumination.
Tailors Light Composition for Specialized Exhibitions
The Classic's 36 inch shade is built to be as versatile as possible in order to ensure optimized lighting for every display: the shade itself sits upon a ball joint, allowing for it to adjust to a wide arc of illumination, and the arms that attach the light to the wall can extend between 5 to 8 inches, accommodating frames of varying thicknesses. And though the Classic does require a traditional AC plug to operate, the included power cord measures at 18 feet in length to allow the light to reach any outlet within sight. The cornerstone of the Classic Picture Light's design, however, is its unique LED Potentiometer Electronic Dimmer: this Cocoweb-exclusive hardwired dial adjusts the light's brightness up to 1700 lumens, enabling a specially tailored light arrangement for every display.
Energy Efficiency for a Cleaner Environment
Though incandescent lights offer a similar accentuation of art, Cocoweb's LEDs prove themselves as a superior luminary through advanced energy efficiency: the Classic Picture Light requires only 24 watts of electricity to function, an 80% reduction of power in comparison to incandescent bulbs. And where incandescents have a maximum lifespan of only 1,200 hours, Cocoweb LEDs last for up to 50,000 hours, able to provide an average of 20 years of reliable lighting. Indeed, this energy efficiency reduces the strain on power plants and thereby reduces pollution in the atmosphere. And though fluorescent bulbs operate at a comparable efficiency, such lights also contain toxic levels of mercury and spread this poison into the environment upon disposal; the Classic Picture Light, in contrast, offers clean operation that preserves the environment, sustaining nature so that it may inspire art in generations to come.
*Dimmable with included Cocoweb Dimmer only
**Not Compatible with Dimmable Wall Switches**
---
PRODUCT SPECIFICATIONS
---
Power Source: Plug-in adapter
Material: Aluminum
Bulb: Pre-installed LED array with 48 nodes
Power Usage (Watts): 24
Color Temperature (K): 2700
Light Output (lumens): 1700
Dimmable: Yes, included
Switch: In-line on/off toggle; also controllable by dimmer
Lighting: adjustable directional; accent
Lifespan (Hrs): 50,000
Power Cord: 18 feet; black
CRI (Color Rendering Index): 90
Shade: 36" x 1-5/8" x 1-5/15"diameter
Arms: extends 5-8"; 1/2" diameter
---
Product Reviews
Write Review
LED Picture Light

Posted by Bill Evans on 4th Apr 2016

Looks great, made well and most of all the effect
is excellent...Well worth the cost

nice customer service

Posted by Jessica on 12th Jan 2015

great product quality and great customer service. An expensive light, but it definitely worth the price!

Great product

Posted by Unknown on 8th Jan 2015

Easy to install and adjust. Instructions could better explain that L brackets can be bent.
Customers also viewed