Description
Our Classic Series Of Art Lights Illuminates Your Art In Timeless Simplicity!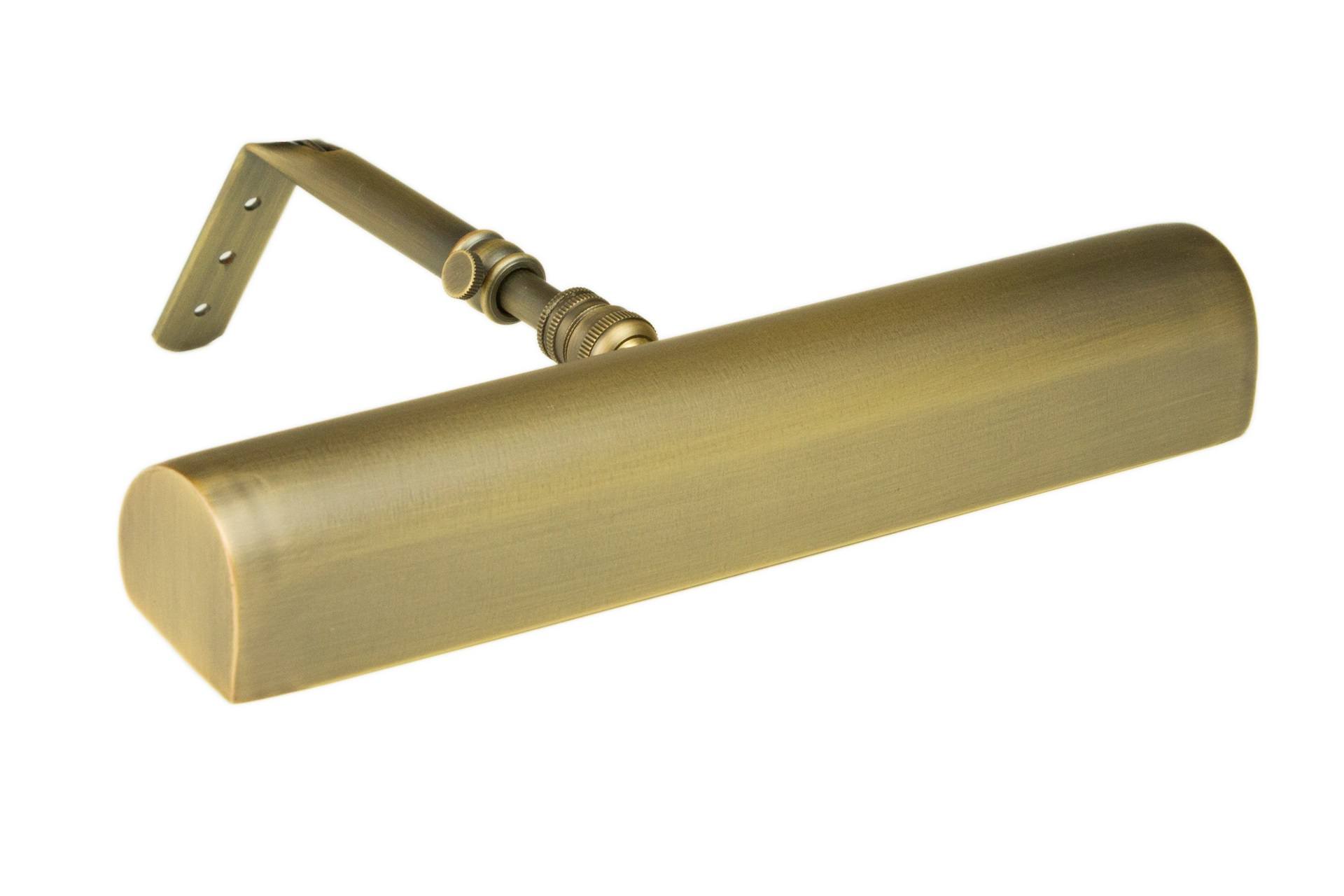 Classic Form
The design of the Classic LED Picture Light embraces the aesthetic of picture lights that have been in use for decades and unites that classic look with modern technology. This model is available in 10", 14", 24", 36", and 41" sizes and with any of the finishes shown below:

Antique Brass, Oil Rubbed Bronze, Rose Gold, Mahogany Bronze, Black, Satin Nickel.
Picture-Perfect™ LEDs Render Full Color
The Classic Picture Light uses LED nodes to light artwork in a warm and vibrant color. The nodes are rated with a Color Rendering Index (CRI) of 90+ for museum-grade illumination that brings out the best in your artwork.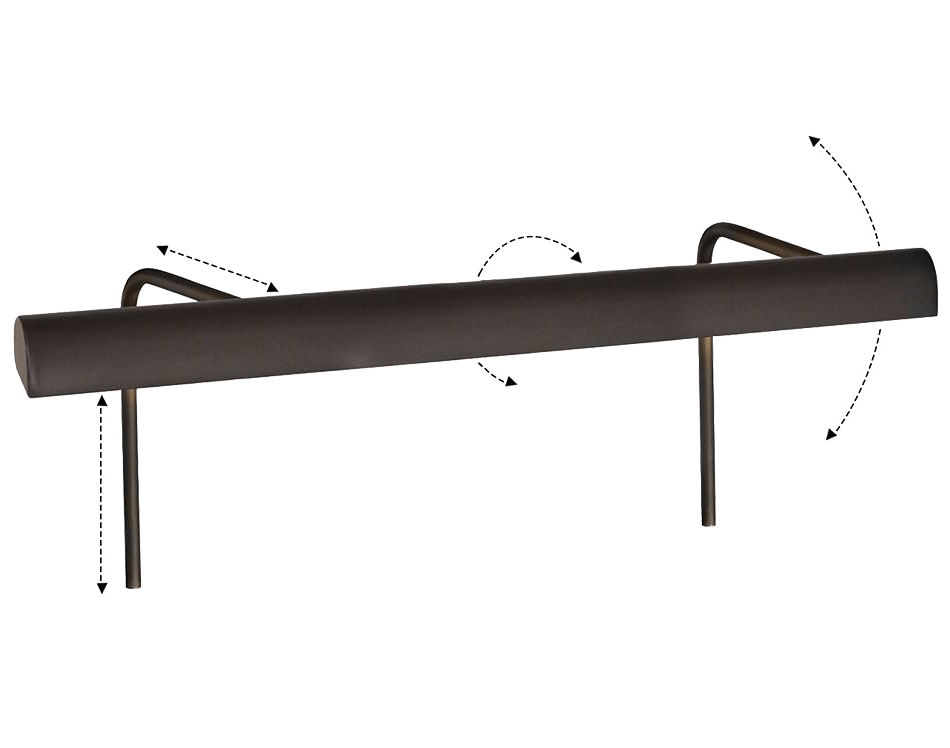 Fully Adjustable
This art light may be rotated and adjusted in height to suit your display. The arms may extend for a taller fixture or protrude further from the wall if this will best light the artwork. The shade itself also rotates, enabling the light to be oriented as you see fit.
Battery Operated
The 4 and 8 D-battery packs available for the Classic cut the cord from wired picture lighting with battery life up to 140 hours (varies with size). This convenient installation option lets you light your art even where there are no electrical outlets nearby. A remote control is included for easy access to the fixture's power and dimming functionality. The battery pack connects to the light with an easily concealed black power cord.

Convenient Remote Control
The Classic is available with a convenient remote control, enabling you to adjust your art lighting from anywhere in the room.

The remote can power the light on and off, set a timer of operation of up to 6 hours, and dim the brightness level between 10% and 100%.
Products Specs
Power Source: Plug-in, Direct Wired, or Battery Operated
Material: Aluminum
Color Temperature (K): 2700
Light Output (Lumens)(100 watt equivalent): 160-640, depending on size
Bulb: Pre-installed LED array
Switch: On/Off Switch; Remote or Dimmer (optional)
Lighting: adjustable, directional down-light
Light Lifespan (Hrs): 50,000
Color Rendering Index (CRI): 90+
Dimmable: Optional, with Dimmer or Remote
Power Option Cord Length:
Dimmer Dial
Plug-In Adapter: 10'
Dimmer: 3'
4 Battery Pack: 5'
8 Battery Pack: 10'
Direct Wire Pack: 5' (light side); 9.5' (wire side)
Receiver: 5.5'
*Included in the Package
Classic Art Light (1)
Installation Screws & Hardware
AC Adapter (1)
Mounting Brackets (2)
Selected Power Option (Ships Separately):
Dimmer Dial
4 Battery Pack & Remote
8 Battery Pack & Remote
Direct Wire Pack & Remote
Plug-In Receiver & Remote
View All
Close