Description
Cocoweb's 14" Classic Battery Operated Art Light Offers Museum-Grade Illumination For Your Art!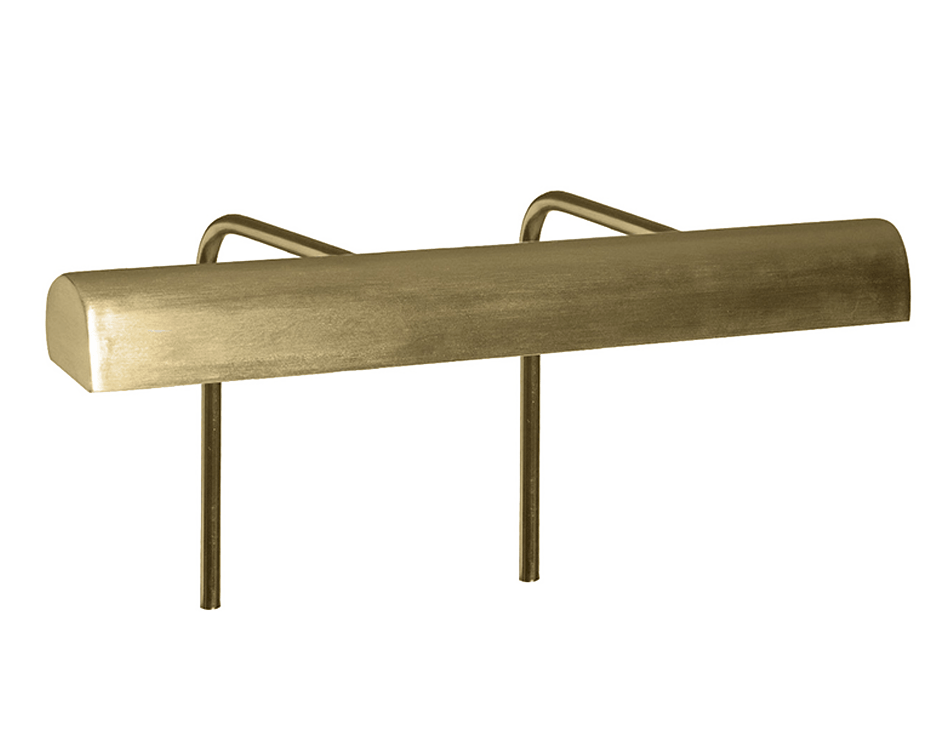 Cordless Classic Style
A vintage design reimagined with the latest wireless technology, our Cordless Classic Picture Light with remote control cuts the cord from traditional art lighting design. Crafted to accent galleries of all kinds, these contemporary battery-operated art lights saturate artwork in rich LED illumination, bringing colors to life in a warm, natural radiance. The shade of this fixture may also be adjusted to best light your painting. This model is available in a 14" size and with any of the finishes shown below:

Antique Brass, Oil Rubbed Bronze, Satin Nickel.
Picture-Perfect™ LEDs Render Full Color
The Classic's array of low-voltage LED nodes shines in an absolutely vivid light, saturating artwork in the very richest color. Our LEDs operate at a Color Rendering Index (CRI) of above 90, a museum-grade illumination that colors reds, yellows, and blues in full radiance. In addition, our LEDs are also rated at a Color Temperature of 2700 Kelvin, a warm glow reminiscent of the early morning sun. However, where fully natural sunlight discolors artwork because of its high levels of ultraviolet radiation, our LEDs provide vivid illumination without the radiation, accenting artwork in picture perfection.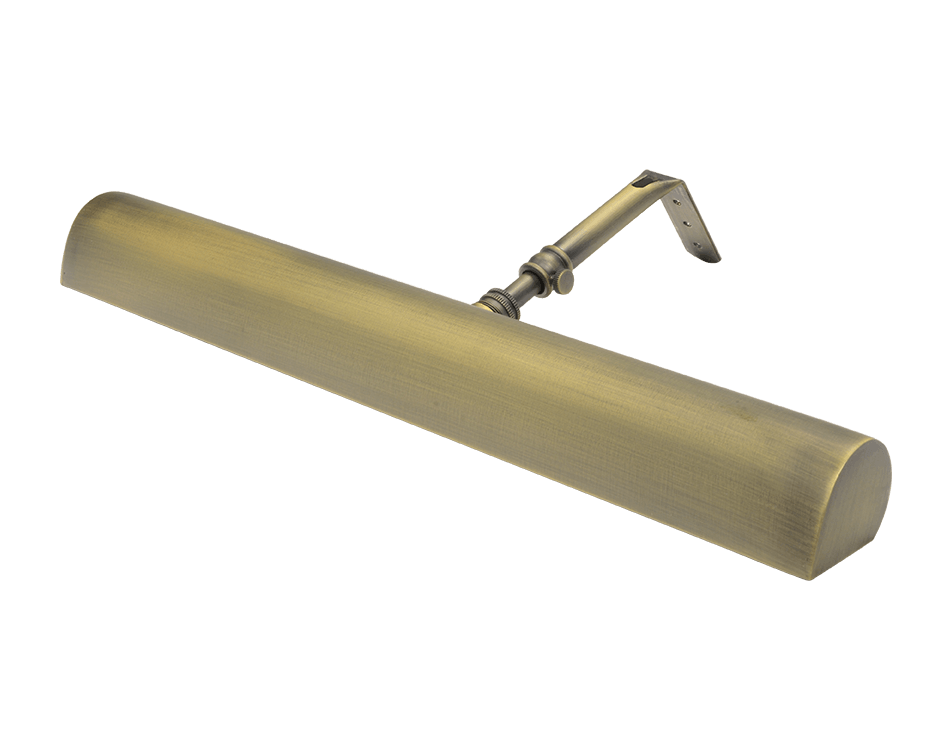 Convenient Remote Control
The Classic is available with a convenient remote control, enabling you to adjust your art lighting from anywhere in the room.

The remote can power the light on and off, set a timer of operation of up to 6 hours, and dim the brightness level between 10% and 100%.
Multiple Battery Box Sizes For Maximum Versatility
The 4 and 8 D-battery packs available for the Classic cut the cord from wired picture lighting with battery life up to 140 hours (varies with size). This convenient installation option lets you light your art even where there are no electrical outlets nearby. A remote control is included for easy access to the fixture's power and dimming functionality. The battery pack connects to the light with an easily concealed black power cord.

Explore The Series
Our Cocoweb Picture Lights are available in a variety of different installations to be the perfect match for every area of your home! Complete your lighting design with our Cocoweb Picture Lights.
Products Specs
Power Source (Picture Light): 4x "C" Batteries
Power Source (Remote Control): 1x 12V Battery (included)
Material: Aluminum
Color Temperature (K): 2700
Light Output (Lumens)(100 watt equivalent): 160-640, depending on size
Bulb: Pre-installed LED array
Switch: On/Off Switch; Remote or Dimmer (optional)
Lighting: adjustable, directional down-light
Light Lifespan (Hrs): 50,000
Battery Lifespan (Hrs): 50 (varies with use)
Color Rendering Index (CRI): 90+
Base: 5.4" x 3.15" x 1.5"
*Included in the Package
14" Classic Battery Operated Picture Light (1)
Installation Screws & Hardware
Wireless Remote Control (1)
View All
Close