Description
Our Oldage Barn Lights
Update Vintage Rustic Lighting With 21st Century Style!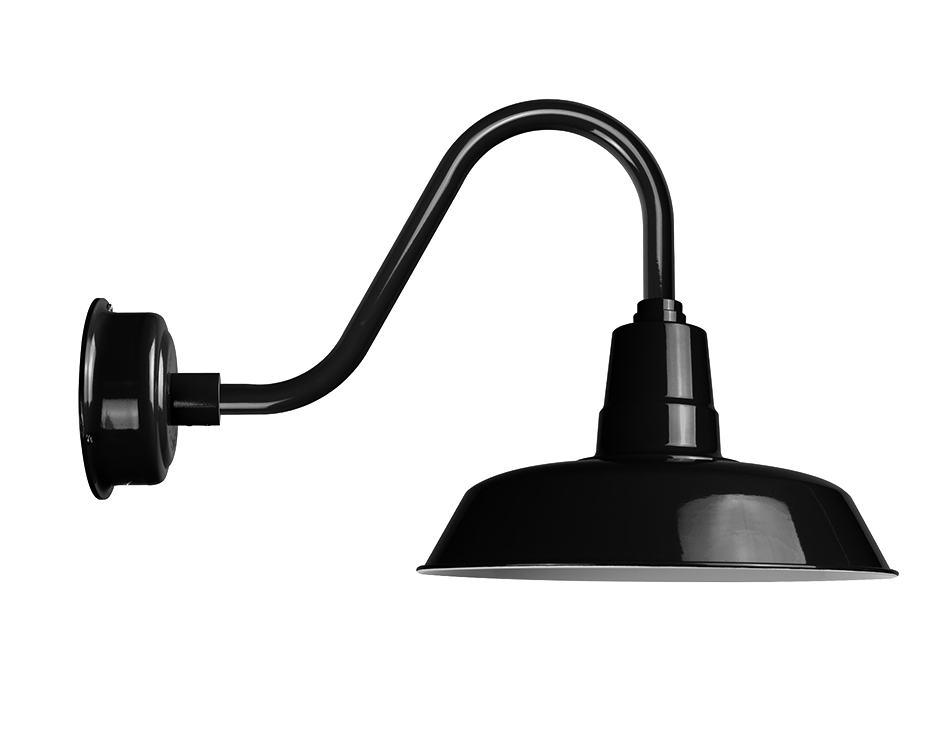 Barn Light - True Vintage Lighting
Our Oldage Barn Lights are modeled directly after the traditional wall lamps of rural America for that authentic rustic look. These gooseneck lights feature a wide curved shade that provides a wide swath of light. Perfect for porch lighting, kitchen lighting, garage lighting, and more, the Oldage is vintage design made modern again!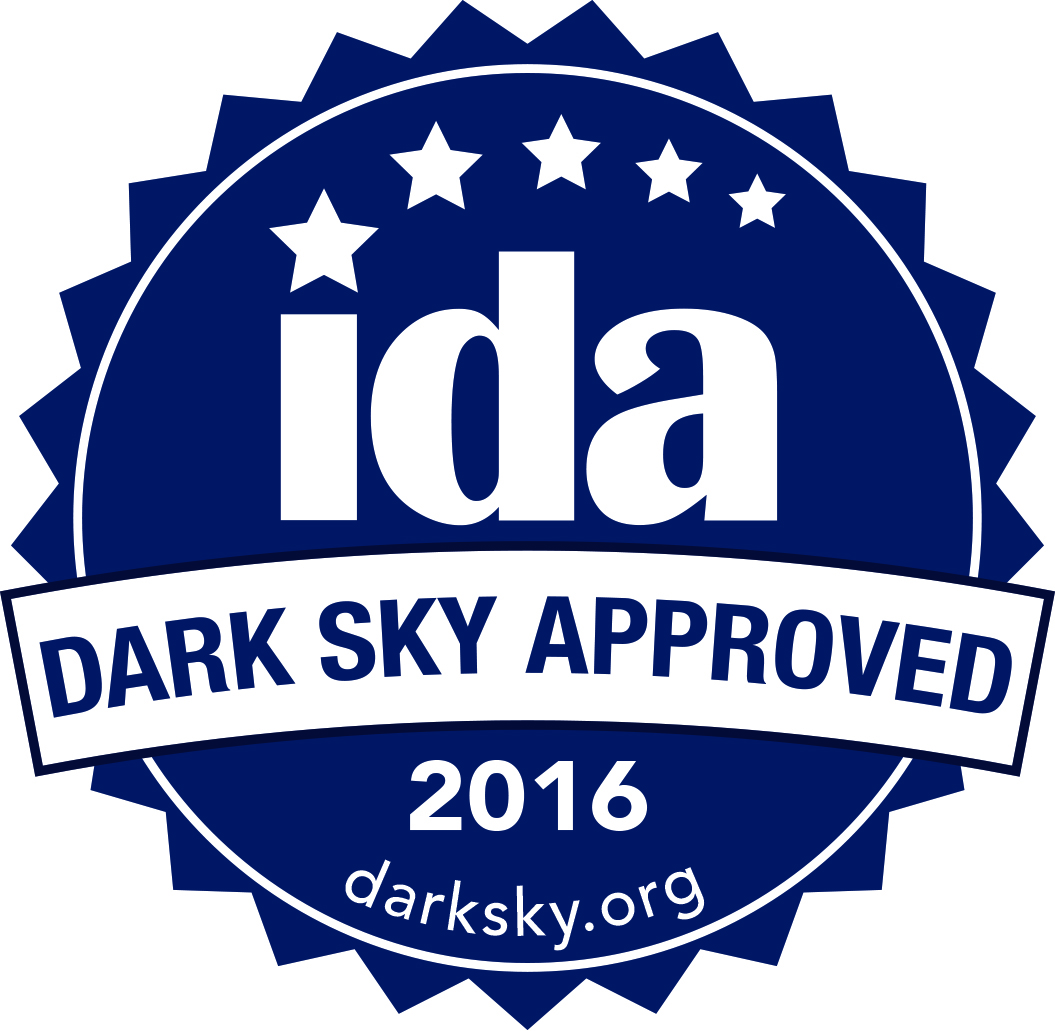 Fully Customizable
Available in a full range of sizes, the Oldage is perfect for indoor and outdoor lighting. The shade is sized at 12", 14", 16", 18", and 22" and is well-suited for any of our 7 gooseneck arm styles! Whether it's lighting for your authentic country barn or just your kitchen sink, the Oldage provides just the right amount of light for your needs. Available finishes include black, matte black, cobalt blue, cherry red, vintage green, galvanized silver, mahogany bronze, solid copper, and solid brass.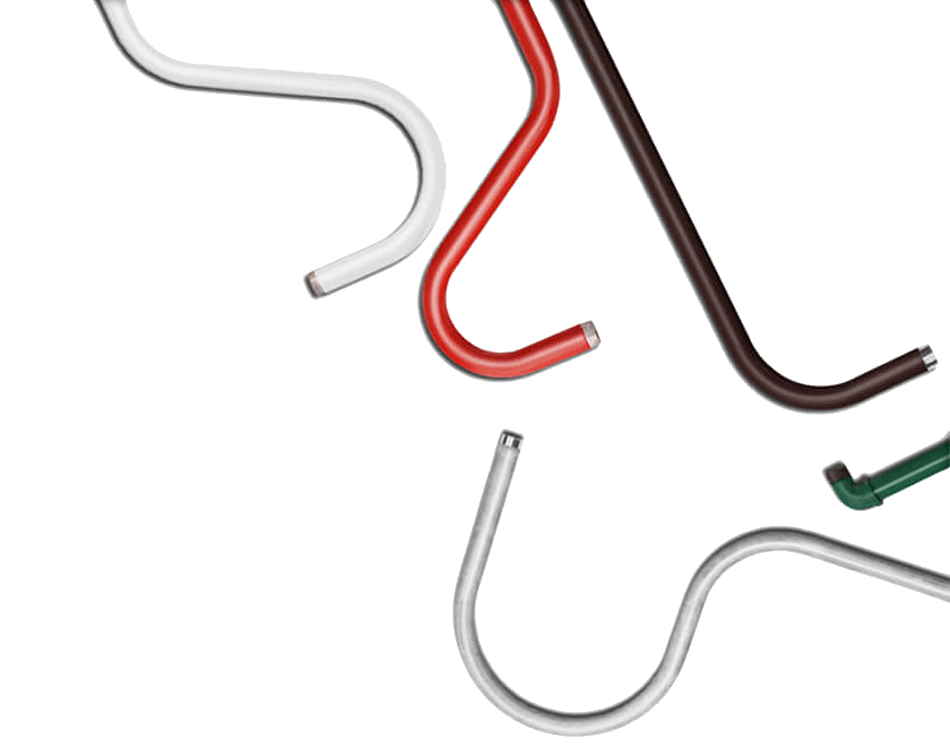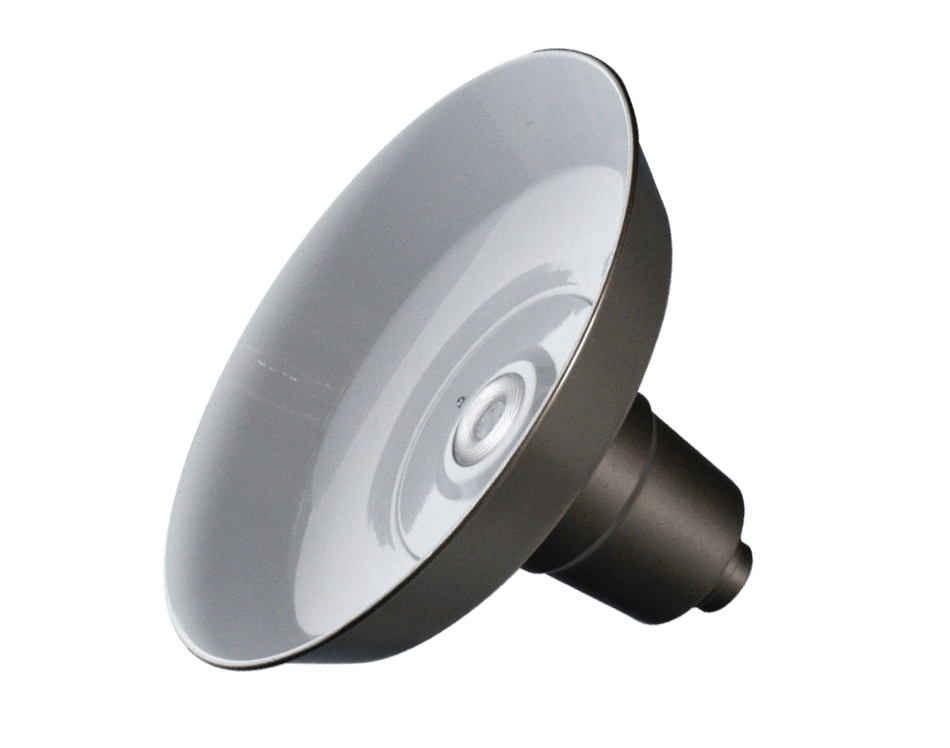 Weatherproof For Outdoors
The Oldage Barn Light features a high quality steel shade and base which are MET listed for outdoor weather conditions. The shade is powder coated to resist water damage and to prevent paint chipping and fading over time. Indoors or out, rain or shine, the Oldage Barn Light is built to last.
LED Technology
Integrated with an energy efficient LED bulb, our Oldage Barn Light produces a warm yellow illumination from its 24 LED nodes. Cocoweb LEDs are brighter than a 100W screw-in bulb and use only a quarter of the electricity. Best of all, our LEDs last for over 50,000 hours and are fully dimmable!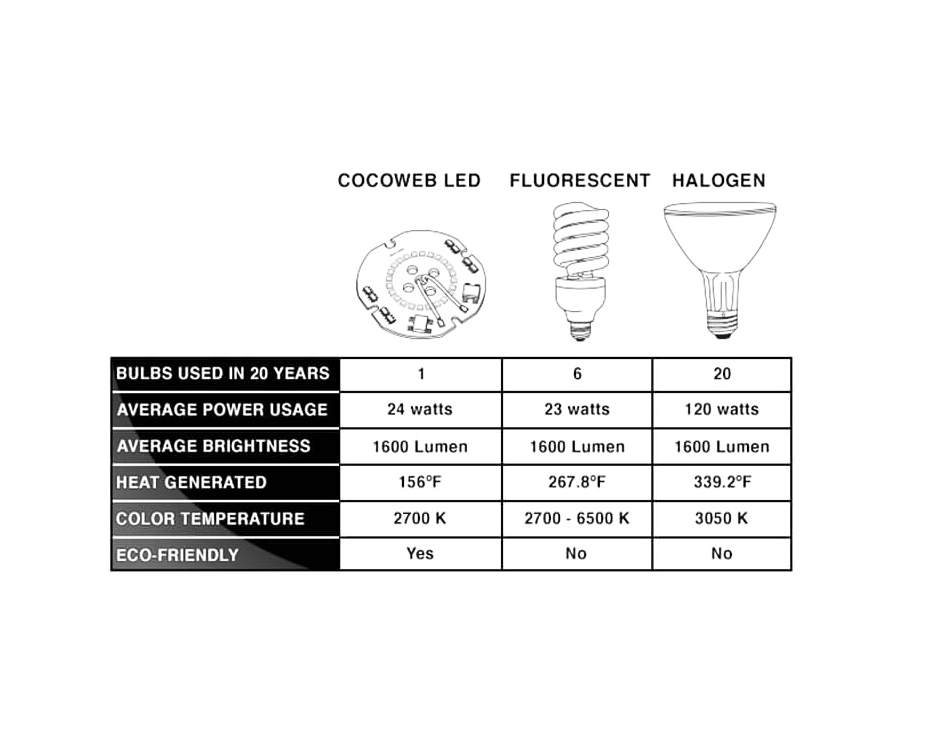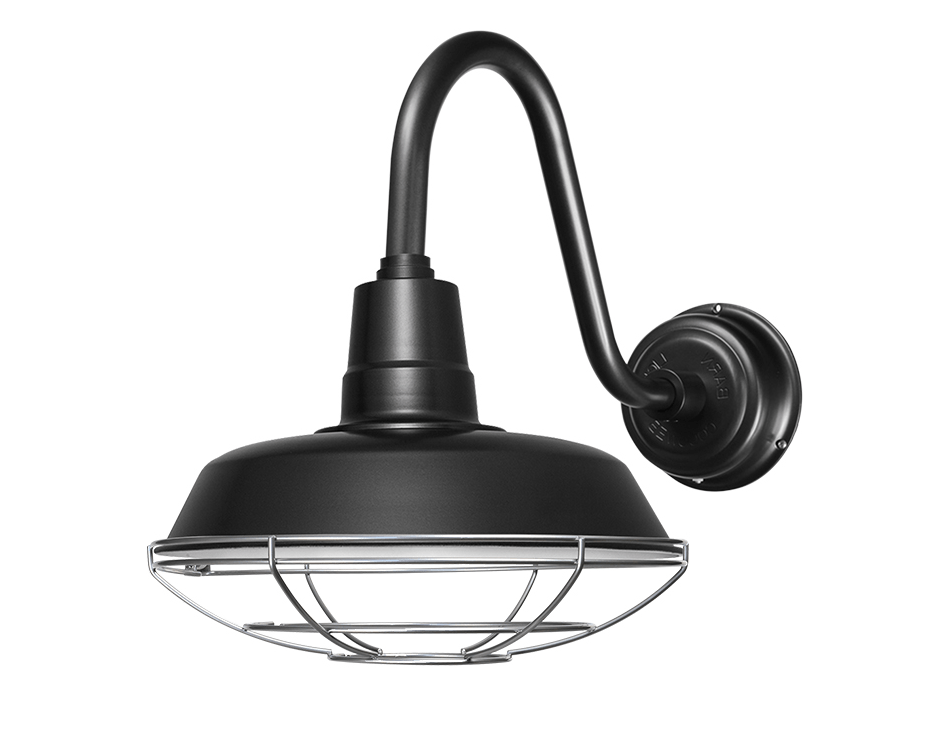 Cage LED Barn Lights
Our LED Barn Cage lights are designed for use in all environments including barns, livestock buildings, warehouses, workshop garages and more. It's Energy Efficient and Customizable!
We offer a variety of barn lights to pick and choose from that fits your ideal style along with our Wire Cage LED Barn Light! Our high-quality barn lights are susceptible to be mounted on walls or even hang on ceilings. Get a decorative, industrial vintage style with the wire cage light guard.
The cage is designed with contoured bars to protect the LED light bulb while allowing a large and accommodating light to shine through. Made from steel and completed with a Silver coating, our Barn lights are ideal in any location for the indoor or outdoor!
Dusk Till Dawn Photocell LED Barn Lights
The LED photocell base is great for the outdoor wall by illuminating several essential areas around your home. They shine over walkways and enhance visibility near the locks any your door. They can also serve as theft deterrents, giving many reasons why homeowners leave their light on throughout the night.
Dusk to dawn lights automatically control your home's exterior lights with the photocell light bulb, so you don't have to turn them on every night manually.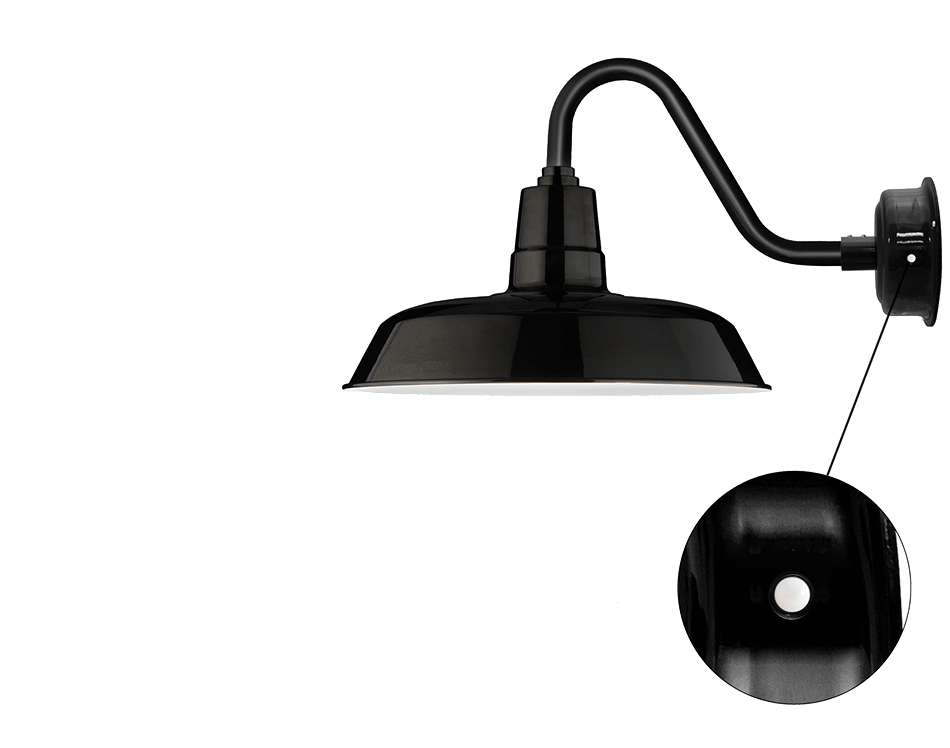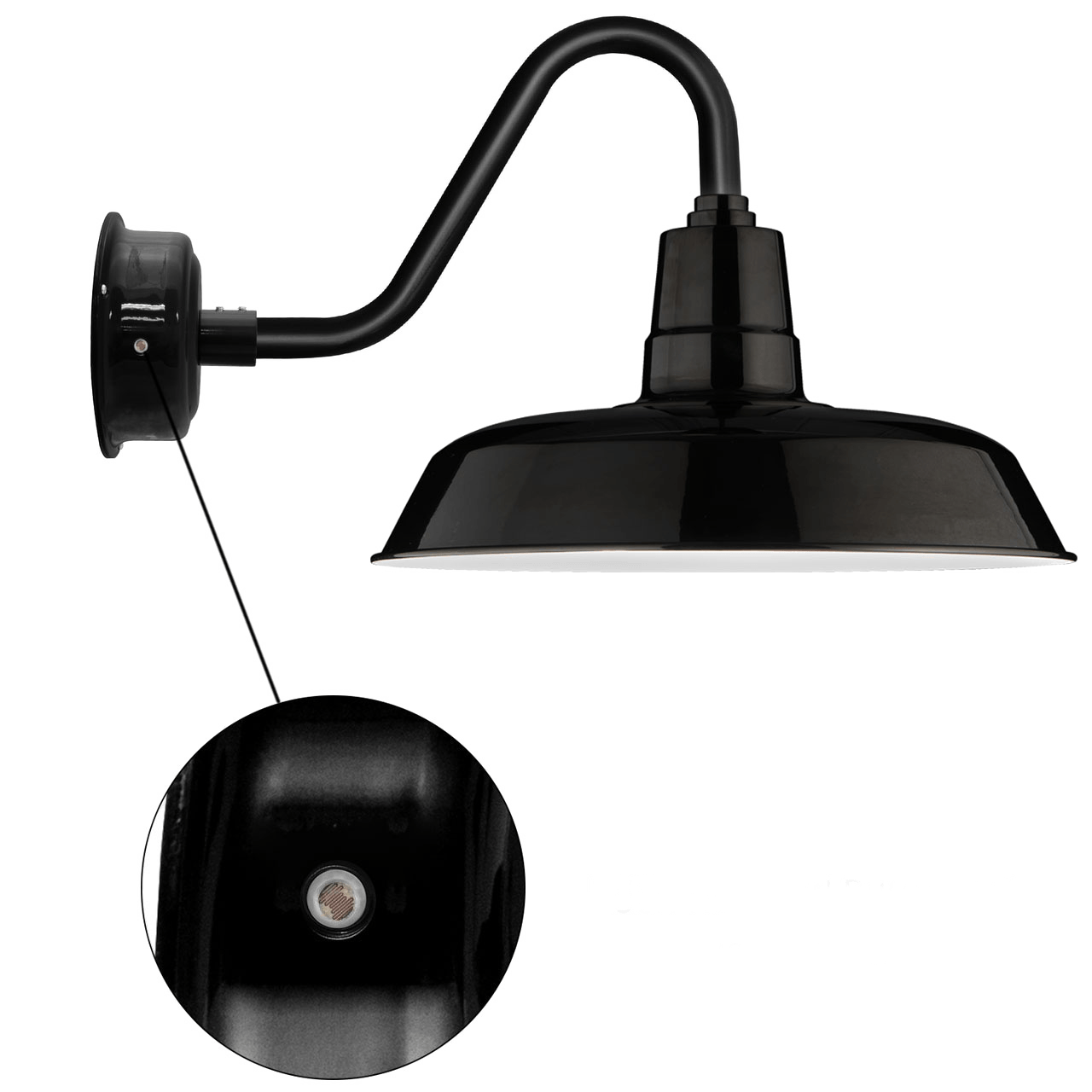 Motion Sensored LED Barn Lights
Cocoweb LED Barn lights contains patented technology that helps increase safety, security and conveniences around the home and installs anywhere in minutes.
Explore The Series
Our Oldage series of Barn Lights comes in a variety of different wall and floor installations to match perfectly with every area of your home! Complete your design with our Oldage Pendant Lamps, Wall Sconces, Floor Lamps, and Sign Lights!
Products Specs
Max Wattage: 24 watts
Brightness: 1600 lumen
Color Temperature: 2700K
Light Source: Integrated LED
Average Bulb Life: 50,000 Hours
Mounting Options: Drywall or Equivalent Only
Input Voltage: 120 Vac 0.2A 60Hz
Output Voltage: 24Vdc 1000mA
Dimmable: Yes
Recommended Dimmer: Lutron Skylark series, Leviton Superslide series
*Not compatible with exposed junction box/wiring.
*Sensor disables dimming capabilites.
*Included in the Package
Barn Light Shade (1)
Barn Light Base (1)
Rubber Gasket (1)
Installation Screws & Hardware
*Selected Arm Style Ships Separately
View All
Close