---
Oil Rubbed Bronze LED Classic 41" Picture Light
Oil Rubbed Bronze LED Classic 41" Picture Light
$481.00
- FREE SHIPPING - SHIPS WITHIN 24 HOURS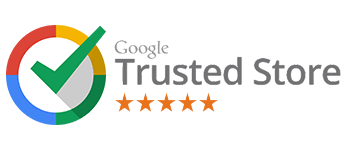 | | | | | | |
| --- | --- | --- | --- | --- | --- |
| Input the size of your painting (excluding frame) and we will suggest the right size picture light for you: | WIDTH: | INCHES | HEIGHT: | INCHES | |
---
PRODUCT DESCRIPTION
---
Cocoweb's Classic line of art lighting fixtures joins vintage aesthetics with modern LED lighting technology, a series of picture lights engineered in collaboration with artists in order to best enhance artwork. Indeed, this rich art light uses the warm glow of LEDs to transfigure artwork into sublimity, as the soft illumination of the Classic Picture Light ushers the aesthetic onto the canvas. With this transformative frame light, a mere collection of paint and primer becomes the transcendent art object, a rich beacon of soulful understanding enabled by picture lighting.
Quiet Sophistication
The core of the Classic Picture Light lies in its underscored design: the classic rounded shade is done in a quaint style, a quiet object of sophistication rather than some garishly decorated bauble. Such plainness is done in the service of the art on display; the Classic acts as focal light, in but the service of artistic focus and accentuation. Indeed, this model features an oil rubbed bronze finish, a light black coat that complements artwork done in the style of more Classical movements.
Picture-Perfect™ LEDs Render Art into New Life
Glowing at a rich Color Rendering Index of 90, the advanced LED systems of the Classic Picture Light bring full life into the paint upon the canvas, saturating both reds and blues into vivid fullness. Such museum-grade light quality is accomplished through 60 low voltage LED nodes working at a color temperature of 2700 Kelvin, a naturalistic, yellow-white shine that recalls the warmth of the early morning sun. However, where fully natural sunlight tarnishes and discolors paintings with degrading ultraviolet light, the LEDs in the Classic pose no danger to artwork, safeguarding the aesthetic in clean illumination.
Composes Light into Specialized Brilliance
In a match of aesthetic might and convenient design, the Classic Picture Light's 41 inch shade is fully adjustable to suit any degree of artwork. The shade itself is installed upon a ball joint, allowing for the perfect arc of illumination, and the wall-mounted arms of the lamp are extendable from 5 to 8 inches in order to suit frames both thick and thin. In addition, the Classic is powered by means of an 18 foot AC adapter, which may be plugged into any standard two- pronged electrical outlet. The foundation of the light fixture's design, however, is its Cocoweb- exclusive Electronic Dimmer: this dial wires directly into the AC power cord, adjusting the brightness of the lamp up to a maximum of 1700 lumens. The Dimmer enables true display lighting, illumination specially tailored to individual displays and fully adjustable to best accent the color scheme of any artwork.
Energy Efficient in the Name of Conservation
In an effort to stem the rampant energy consumption that drives the forces of atmospheric pollution, the Classic Picture Light runs in complete energy efficiency: running on a mere 24 watts of electricity, Cocoweb's LED gallery lights offer the same lighting capabilities as high-end incandescent bulbs while operating at 80% less energy. Indeed, where incandescents have an average lifespan of around 1,200 hours, Cocoweb's LEDs last for up to 50,000 hours, thus reducing both waste both in the atmosphere and upon the earth. And though fluorescent bulbs may operate at nearly the same wattage, such lights also contain poisonous levels of mercury and defile the environment upon disposal. The Classic Picture Lightly ultimately proves itself as a stalwart defender of the environment, preserving the natural in its service to artistic perfection.
*Dimmable with included Cocoweb Dimmer only
**Not Compatible with Dimmable Wall Switches**
---
PRODUCT SPECIFICATIONS
---
Power Source: Plug-in adapter
Material: Aluminum
Bulb: Pre-installed LED array with 12 nodes
Power Usage (Watts): 9
Color Temperature (K): 2700
Light Output (lumens): 650
Dimmable: Yes, included
Switch: In-line on/off toggle; also controllable by dimmer
Lighting: adjustable directional; accent
Lifespan (Hrs): 50,000
Power Cord: 18 feet; black
CRI (Color Rendering Index): 90
Shade: 14" x 1-5/8" x 1-5/15"diameter
Arms: extends 5-8"; 1/2" diameter
---
Other Details
Finish:
Oil Rubbed Bronze
Product Reviews
Write Review
Just received it in time

Posted by Vincent T on 12th Jan 2015

Received the picture light this morning. It is what I called a craftsmanship at this best. I bought it for the LED and the dimmer. But the fixture itself amazes me in its details and finishes. I am ordering 3 more for the rest of my paintings in my office. Good job.

Exactly what our masterpiece needed.

Posted by Unknown on 8th Jan 2015

I spent about an hour looking online for many possible solutions. Our painting is about five feet wide and it's museum quality. This light does it justice and it's of very high quality. Worth the price. Easy to install. Will use again when I get another painting which merits it.

Customers also viewed