19" 4"-Height LED Piano Lamp - Black/Satin Nickel
19" 4"-Height LED Piano Lamp - Black/Satin Nickel
$237.00
- FREE SHIPPING - SHIPS WITHIN 24 HOURS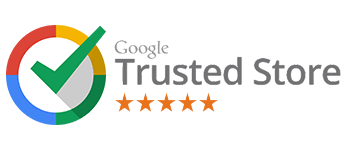 | | | | | | |
| --- | --- | --- | --- | --- | --- |
| Input the size of your painting (excluding frame) and we will suggest the right size picture light for you: | WIDTH: | INCHES | HEIGHT: | INCHES | |
---
Best Craftmanship
The Cocoweb 4" height piano lamp is the only console piano lamp that comes with a 16" long LED light bar on the 19" lamp shade. The LED light bulb (included) is designed to last up to 20 years with energy savings up to 60%. Specifically designed for the use with a console (upright) piano, the Cocoweb PLED101SN piano lamp is the newest design that inludes the most advanced LED light bulb technology lamp showing that craftsmanship is a time-honored tradition, as alive today as the love for music. In this tradition, Cocoweb carefully crafts each light for you, using the best available materials, to the highest quality standards. This Satin Nickel-accented lamp with its true-sleek design makes a stunning presence in any room and works well with many styles of decor. Located in Southern California, Cocoweb is known for its reputation of creating piano lighting full of craftsmanship and quality.

LED Technology
Comes with a long 16" LED light bar, the PLED101SN has a color temperature of 2700K that resembles natural sunlight and is easy on the eyes. The lighting level is carefully calculated to best suit this upright piano lamp. Each COCOWEB piano lamp is rolled, polished, buffed, sprayed and inspected for maximum quality
Pricing
Cocoweb is the designer and manufacturer offering piano lamps directly to pianists and musicians. Not only does Cocoweb provides the best value, but by servicing its customers directly, the company ensures customer satisfaction throughout the life of each lamp.
Material
Showcasing the classic lines of this piano lamp and cut from the highest quality materials, the PLED101SN piano light has a black, powder-matted finish that comes with polished Satin Nickel accents. The finish will ensure a lifetime of use, free from scratching and marring.
Adjustable Shade
The COCOWEB PLED101SN piano light comes with the design of a 19-inch shade that can be adjusted to direct light.
Light Control
The COCOWEB PLED101SN piano lamp is controlled by an on-shade switch, when compares with piano lamps with on-core switch, it gives the pianist easy access without ever having to leave his or her piano bench.
Cleaning
The metal components of each Cocoweb piano light should be cleaned with warm water and a soft cloth; use of soaps or glass cleaners may damage the metal finish. This fixture is sold one per package and the power transformer is UL listed.
Best In the Industry, 2-Year Manufacturer's Warranty!
---
PRODUCT SPECIFICATIONS
---
Power Source: Plug- in adapter
Material: Aluminum
Listing: UL listed
Bulb: Pre-installed LEDs
Color Temperature (K): 2700
Switch: In-line on/off toggle
Lighting: adjustable directional
Lifespan (Hrs): 50,000
Power Cord: 10-foot; Black
Shade: 14" x 1-5/8" x 1-5/16"
Base: 4" Diameter Circular
Lamp Height: 4"
---
Product Reviews
Write Review
Perfect Piano Lamp

Posted by B. Pipas on 11th Mar 2016

I spent a lot of time going to stores and looking on line for a piano lamp that would not only give good light but also look nice on my upright. I could not be more pleased with my purchase. The 16 inch led bar light is soothing and gives great illumination to my piano music. One of the nicest features is that the lamp it only 4 inches high and does not block the picture over the piano. It is a very elegant lamp and I am totally satisfied and would highly recommend. The shipping was free and it arrived sooner than expected and was packaged very securely. I ordered by phone and it was a very pleasant experience. I have already received compliments on how nice it looks on my piano.

Love this piano lamp

Posted by LB on 29th Jan 2016

This lamp looks great and provides terrific lighting. The on-off switch is easily accessible, the weighted base allows for a wonderful low profile so that I can hang a picture above the piano without it being blocked, and the smooth finish of the shade and the metal trim provide an elegant look. I am very happy with this item. The only problem, which would present itself with any piano lamp and which is easily remedied by having other lights on in the room, is that the flip-out music tray on my upright blocks the light from fully illuminating the black keys. But it is otherwise absolutely perfect!

Great Piano Lamp

Posted by Unknown on 7th Oct 2015

I got this lamp for my husband's new piano. It looks great, and provides the proper light for him to see the music and the keys.

This lamp is the best!

Posted by Terry Constant on 26th Jul 2015

This lamp is perfect for my upright piano. The 16" bar is wonderful. I accidently happened to find Cocoweb's web site while searching for a lamp. The LED light is amazing. I am very satisfied not only with the lamp but Cocoweb's customer service. I originally ordered a lamp that I had to return and and exchange. Customer Service was very helpful and patient in walking me through the process. Thank you Cocoweb.

Beautiful Piano Lamp!

Posted by G.C. on 9th Jan 2015

This is a beautiful piano lamp that casts the best lighting on your music. I have waited 7 years to get the perfect piano lamp and I found it in this Conoco. Looks stunning on my concert upright.

Elegant, great quality, great task light for large area

Posted by W.R. on 9th Jan 2015

I love this light. It's exactly what I searched very long and hard to find. It's sits atop my half-height hutch on my desk and lights my task area below. It has a very low profile, so it's barely noticeable. It provides a very nice, wide-spectrum, bright light for my large desk. It's very attractive, sleek and of very high quality. I love that I can turn it on via a switch on the lamp, instead of an in-line switch. The plug can be removed from the back so it can be snaked up through a cord access hole, which many desks have.

The Perfect Piano Lamp!

Posted by N.B. on 7th Jan 2015

I searched extensively for the perfect piano lamp and this is it! GREAT PERFORMANCE: The LED light source produces a bright, crisp light that perfectly illuminates printed music and the keyboard. My piano is located in a dark corner of my living room, but when I play, this is the only lamp I need to use - day or night. I no longer struggle to see notes on the page and I enjoy practicing so much more! QUALITY CONSTRUCTION: The lamp is heavy and does not slide around or tip over when I switch it on and off. Once set, it firmly retains its position and I don't have to keep adjusting it. If I want to move it, it glides smoothly and does not scratch the top of the piano like my old lamp did. BEAUTIFUL DESIGN: The satin nickel accents give the lamp a sleek, contemporary look that matches my decor. It's low profile allows it to sit below the framed picture that hangs on the wall above the piano, and the light doesn't shine into my eyes. GREAT CUSTOMER SERVICE: Once I placed my order on the Conoco website, I received several personalized e-mails informing me of the status of the shipment.
Customers also viewed