---
12" Mahogany Bronze Dimmable Piano Desk Lamp
12" Mahogany Bronze Dimmable Piano Desk Lamp
$187.00
- FREE SHIPPING - SHIPS WITHIN 24 HOURS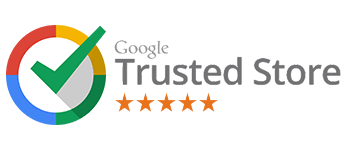 ---
PRODUCT DESCRIPTION
---
Multi-Functional Desk Lamp
Cocoweb's 12" LED Piano Desk Lamp in Mahogany Broze was designed as a multi-functional light for pianists and office workers alike! Whether being used for piano lighting for your playing pleasure, desk lighting for those long nights at the office, or even as a simple reading lamp for some bedside relaxtion, our 12" Piano Lamp is a warming source of natural LED light.

Material
This piano lamp features a high-quality aluminum body fitted with a 12" shade for a quaint lighting experience. Finished in Mahogany Bronze, our 12" Piano Lamp exhibits the ultimate level of craftsmanship and refinement.
Versatility
This lamp has a one-point adjustability feature on its neck, allowing for a 180 degree angle of adjustment to make sure it can always shine at your desired height.
Energy Efficiency with a Touch of Green
Cocoweb's eco-friendly LED piano desk lamps do not contain any mercury or toxins of any kind, nor do they emit any harmful ultraviolet radiation. This piano lamp in particular uses less than 10 watts of power and still provides a superior light than that of a 120 watt incandescent bulb, as well as lasting more than 50,000 hours! It is an irreplaceable lamp that will save you money in energy costs and essentially pays for itself within the first 2-3 years. With normal usage of 5 hours a day, this piano lamp should last you a good 20 years!
Dimmable Operation
This piano lamp includes a Cocoweb Dimming Controller, allowing for precise control of light intensity in all types of usage. The Dimmer plugs in as a part of the lamp's power cord, and can either be hung behind your piano to perserve your style, or sit next to the light for easy access and brightness adjustment.

Best in the Industry, 2-Year Manufacturer's Warranty!
---
PRODUCT SPECIFICATIONS
---
Power Source: Plug- in adapter
Material: Aluminum
Listing: UL listed
Bulb: Pre-installed LEDs
Power Usage (watts): 9
Color Temperature (K): 2700
Light Output (lumens): 650
Dimmable: Yes
Dimmer Controller: Included
Switch: In-line on/off toggle
Lighting: adjustable directional
Lifespan (Hrs): 50,000
Power Cord: 10-foot; Black
Shade: 12" x 1-5/8" x 1-5/16"
Base:4" Diameter Circular
Lamp Height: 14" Fully Extended
---
Product Reviews
Write Review
Classic style meets Modern technology

Posted by Carey on 25th Jun 2015

Love the blend of classic style and modern technology. The LED lighting has been wonderful because it generates practically no heat. It's safe to touch! I know it says Piano desk lamp but i've been using it as a regular desk lamp. The style is rustic but blends perfectly into my urban styled room.

Dimmable!

Posted by David B. on 31st Mar 2015

I just ordered one of these lamps the other day and got it today and it's great! The dimmer's really useful so far. I'm always annoyed when I can't set a lamp's brightness. I really like the color, too, it's dark enough to match black without blending in too much. Overall a really good lamp.
Customers also viewed