---
19" 4"-Height LED Piano Lamp - Black/Brass Accents
19" 4"-Height LED Piano Lamp - Black/Brass Accents
$237.00
- FREE SHIPPING - SHIPS WITHIN 24 HOURS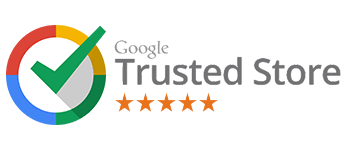 ---
PRODUCT DESCRIPTION
---
Best Craftmanship
The Cocoweb 4" height piano lamp is the only console piano lamp that comes with a 16" long LED light bar on the 19" lamp shade. The LED light bulb (pre-installed) is designed to last up to 20 years with energy savings up to 60%.
Specifically designed for the use with a console (upright) piano, the Cocoweb PLED101 piano lamp is the newest design that inludes the most advanced LED light bulb technology lamp showing that craftsmanship is a time-honored tradition, as alive today as the love for music. In this tradition, Cocoweb carefully crafts each light for you, using the best available materials, to the highest quality standards. This brass-accented lamp with its true-sleek design makes a stunning presence in any room and works well with many styles of decor. Located in Southern California, Cocoweb is known for its reputation of creating piano lighting full of craftsmanship and quality.

LED Technology
Comes with a long 16" LED light bar, the PLED101 has a color temperature of 2700K that resembles natural sunlight and is easy on the eyes. The lighting level is carefully calculated to best suit this upright piano lamp. Each COCOWEB piano lamp is rolled, polished, buffed, sprayed and inspected for maximum quality
Pricing
Cocoweb is the designer and manufacturer offering piano lamps directly to pianists and musicians. Not only does Cocoweb provides the best value, but by servicing its customers directly, the company ensures customer satisfaction throughout the life of each lamp.
Material
Showcasing the classic lines of this piano lamp and cut from the highest quality solid brass and aluminum, the PLED101 piano light has a black, powder-matted finish that comes with polished brass accents. The finish will ensure a lifetime of use, free from scratching and marring.
Adjustable Shade
The COCOWEB PLED101 piano light comes with the design of a 19-Inch shade that can be adjusted to direct light.
Light Control
The COCOWEB PLED101 piano lamp is controlled by an on-shade switch, when compares with piano lamps with on-core switch, it gives the pianist easy access without ever having to leave his or her piano bench.
Cleaning
The metal components of each Cocoweb piano light should be cleaned with warm water and a soft cloth; use of soaps or glass cleaners may damage the metal finish. This fixture is sold one per package and the power transformer is UL listed.
Best In the Industry, 2-Year Manufacturer's Warranty!
---
PRODUCT SPECIFICATIONS
---
Power Source: Plug- in adapter
Material: Aluminum
Listing: UL listed
Bulb: Pre-installed LEDs
Color Temperature (K): 2700
Switch: In-line on/off toggle
Lighting: adjustable directional
Lifespan (Hrs): 50,000
Power Cord: 10-foot; Black
Shade: 14" x 1-5/8" x 1-5/16"
Base: 4" Diameter Circular
Lamp Height: 4"
---
Product Reviews
Write Review
Showing reviews 1-10 of 19 | Next
Elegant piano lamp

Posted by Unknown on 7th Feb 2017

Hi quality construction and sleek minimal lines make this the perfect lamp for a small piano or small space. It provides all the light you need and looks exquisite doing so.

Recommended

Posted by Lora Soli on 5th Jan 2017

Beautiful lamp! Love the gold accents, heavy duty base, and bright lights!!!

Perfect

Posted by Curtis clarke on 30th Nov 2016

Perfect for appearance and function. Matches our Steinway.

Beautiful, sleek design, excellent lighting!

Posted by Michelle on 18th Aug 2016

The light is sleek and beautiful, weighted and balanced perfectly, and provides great lighting for my music. The power switch in the light head is very convenient. It comes with a dimmer attachment which I did not connect because I did not need it and it takes away from the clean/sleek look. The light is high quality and arrived quickly. I highly recommend it !

fab piano lamp

Posted by Unknown on 25th Apr 2016

elegant, sturdy, functional. I am thrilled by the solid quality of this lamp, which fits atop my upright. great lighting too. Couldn't have hoped for a more perfect lamp.

Love this light!

Posted by Never write review on 8th Apr 2016

I don't usually write reviews but had to this time, because I am SO happy with this light! It's beautiful, classy and provide wonderful light! Could not be happier!


Awesome

Posted by John on 28th Mar 2016

A great addition to our piano. Light with dimmer is attractive and lights up exactly how you want it. Couldn't suggest any improvements. Great lamp.

Solid Lamp for a great price

Posted by Unknown on 28th Mar 2016

This is an excellent lamp. It is heavy, looks attractive, and provides excellent lighting.

Love it!

Posted by Laurie on 8th Mar 2016

I never take the time to write product reviews, but I couldn't resist on this one. I have had my upright piano for 10 years, and I can't believe I waited this long to get the perfect lamp. It's very classy looking, high quality, and the perfect amount of light for my music.

Nothing I would change

Posted by Bob Gray on 28th Jun 2015

I didn't know I was getting a dimmer also, what a surprise, and it can be used or not. I use it as a desk lamp on a drop front desk and even my 25 year old daughter really likes it. It's a big light in a very little space. From the power cord to the finish I wouldn't change a thing. Thanks!
Showing reviews 1-10 of 19 | Next
Customers also viewed