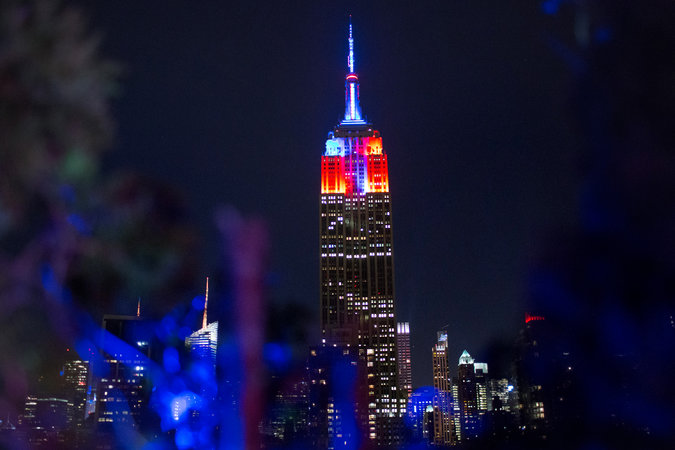 Source: NY Times
On May 1st the citizens of New York were able to appreciate an unparalleled light show on top of the Empire State Building. The art lighting spectacle was developed in honor of the inauguration of the new Whitney Museum of American Art building and the 84th Anniversary of the Empire State Building. The art lights were developed by renowned artist and light designer Marc Brickman.

LED lighting was used to portray representations of the work of 12 American artists. The art lights were displayed on top of the Empire State Building showcasing one of the works of art for 30 minutes each.

The art and lighting works featured were as follows: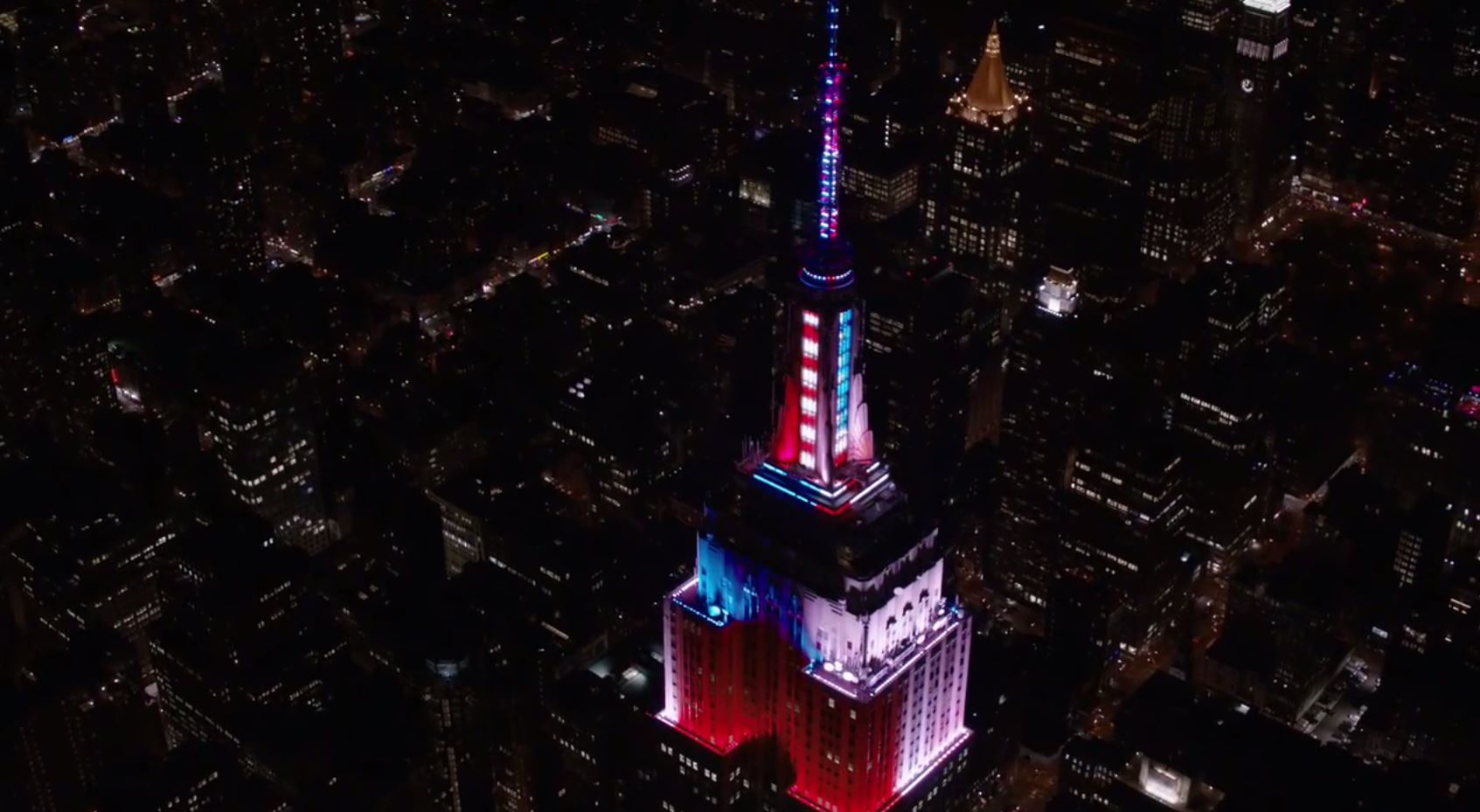 Edward Hopper. Railroad Sunset, 1929.
Jasper Johns. Three Flags, 1958. ( Image credit: YouTube & Whitney Museum of American Art)
Peter Halley. Blue Cell with Triple Conduit. 1986.
Andy Warhol. Flowers, 1970.
Mark Rothko. Untitled (Blue, Yellow, Green on Red), 1954.
Chiura Obata. Evening Glow of Yosemite Fall, 1930.
Elizabeth Murray. Children Meeting, 1978.
Georgia O'Keeffe. Music, Pink and Blue No. 2, 1918.
William H. Johnson. Blind Singer, 1942.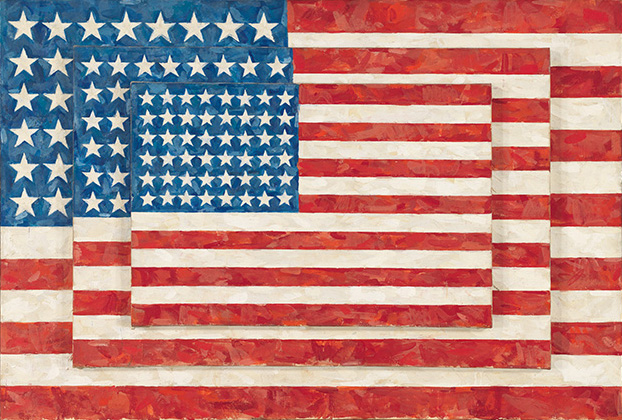 Cory Arcangel. Super Mario Clouds, 2002.
Barbara Kruger. Untitled (We Don't Need Another Hero), 1987.
Mary Ellen Bute. Synchromy No. 4: Escape, 1937‑1938.

The show was controlled by Mr. Brickman from a nearby location. It is important to note that the LED lighting was meant to capture the feel and colors of the original works using sophisticated picture lighting technology and not meant to be a reproduction of the actual works themselves.

The spectacle was developed using the Empire State's LED lighting system installed in 2012 able to generate up to 16 million colors. The light "canvas" starts at the 72nd floor and is 31 stories high, including 200 feet for the antenna.

Peter Halley, one of the artists whose work was represented, kicked off the picture lighting show by "flipping the switch."

The museum and the lighting show were enjoyed together for visitors who were at the new Whitney Museum's building. Guests were able to enjoy the view from the outdoor terraces facing west.

The show was also appreciated online which allowed users to follow it in real time from their devices. An overview of the light show was archived on YouTube, and can be seen here.
Recent Posts
Summertime is going strong and the heat is most certainly upon us. With triple-digit temperatures, k …

You may or may not know, Cocoweb started its roots in lighting. With LED lighting being our specialt …

Picture Perfect:The Art of Lighting Your GalleryWhen entering someone's home, your eyes are immediat …