3 Lighting Tips for Autumn
Autumn has arrived, but as everyone knows, autumn doesn't just bring a change in plant growth, colors of leaves, and temperature. Autumn also doesn't just mean pumpkin spice drinks and treats, cozy blankets and long pajamas, beautiful-scented candles, and warmly-lit fires. This season also presents more darkness as the sun sets significantly earlier than it did when summer was still ripe. For many, the latter presents a problem.
Because of the fact that it's getting darker earlier, it's important to keep both the interior and exterior of your home well-lit. Without the proper lighting, this can affect the security, safety, aesthetics, and overall function of your home, inside and out. The right lighting is also important in that it has the power to improve your mood, sleep, and energy levels – which is all incredibly important to have for when it gets darker earlier as you may find yourself less joyous, sleepier, and easily drained earlier into the evening.
For those very reasons, here are some important lighting tips for you to consider this season to both keep your home well-lit as well as get you in the proper mood for this season without bumming you out too much that summer has come to an end:
1-Add mood lighting to your space.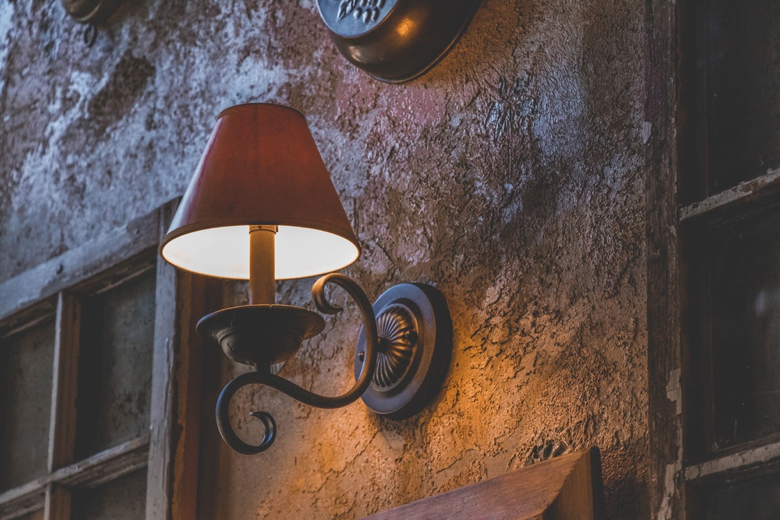 Autumn is all about cozy and comfort, but to really get into the autumn mood, installing mood lighting inside and outside your home, particularly in the living room, family room, dining room, and/or bedroom(s), can amp things up perfectly this fall. Mood lighting doesn't have to be expensive nor does it have to be over-the-top or hard to install.
But before we get into detail on how you can implement mood lighting in your space, what exactly is mood lighting? Mood lighting is a type of illumination, typically used for aesthetic purposes, that can portray a certain mood or sensation to whoever is present in the room at that time. However, mood lighting is not a main source of lighting as it typically illuminates onto walls or other features in the space rather than providing illuminance all around. You can typically achieve mood lighting with certain lamps or wall sconces. Mood lighting can provide warmer or even brighter lighting depending on the intent of the mood in the space. It may also present unnatural colors such as blue to give a calm or mysterious feel in a space.
When adding mood lighting, decide what type of mood you wish to induce in your interior design. Best of all, mood lighting doesn't just have to be used for autumn but can also be utilized whenever you and your family want to wind down. That said, install lighting in a room that is considered relaxing or may even require more elements that are relaxing. How much mood lighting you'll add and what color is completely up to you.
2-Beautify your front yard with string or rope lighting.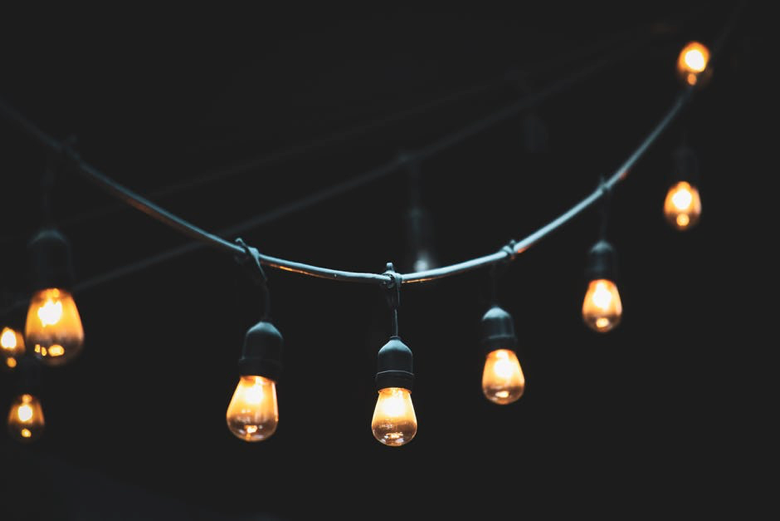 Your front yard is also important when it comes to illuminating your home. Having a good amount of outdoor lighting will be important for you, family, friends, and neighbors to safely walk up to your home for an autumn feast, gathering, or other event. Without good lighting in your front yard, people will be less likely to come up to your home, may have difficulty finding your home if they are arriving at your house for the first time, or may even be endangered, if say, you have steep steps leading up to the front of your home.
To prevent the latter issues, installing simple, affordable string lighting in your front yard in trees and rope lighting along pathways can be a great and beautiful start to illuminating your front yard as the sun sets earlier. Both rope and string lighting is typically thought to be used for holidays or parties and mainly to be installed in the backyard. However, if done correctly, strict and rope lighting can look stunning in your front yard as well.
Try to go for a warm-white color when picking out your lights. On top of that, aim to not make your string or rope lighting look gaudy, holiday-ish, or messy as the goal should be to keep these lights until spring when it begins staying lighter longer. Make it look like it's meant to be there, as it should. Keep in mind that there are many types of string lighting styles to pick from, from Edison bulbs, to globes, to traditional Christmas-style lighting. That said, there are plenty of options to best accommodate the style and age of your home, whether it be more modern, contemporary, slightly traditional, or even full-blown vintage.
3-Don't forget the festive lighting.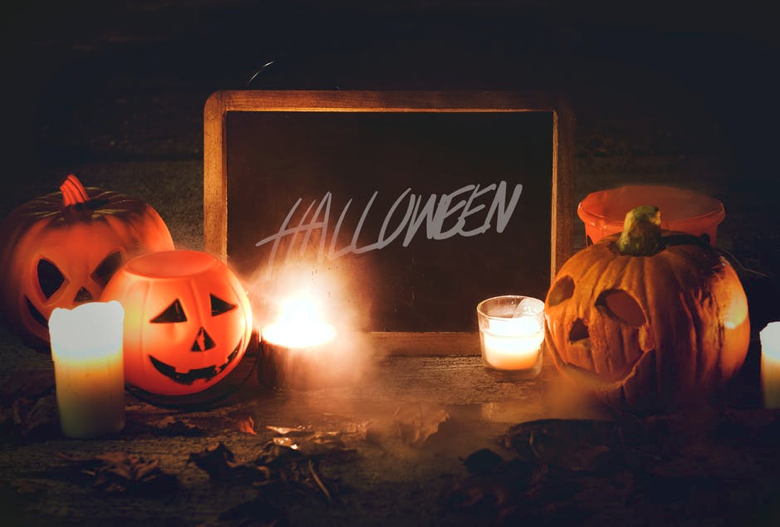 While this last tip isn't necessarily going to help you get through the darker seasons in terms of brightening up your space significantly (although, it can to an extent), what it will mostly do is put you in the right mood for fall. Festive lighting is all about bringing the mood and excitement into the season, which may be exactly what you want and need this time of year to maintain energetic and positive with the season change.
When implementing festive lighting for fall, particularly around Halloween or Thanksgiving, feel free to use the appropriate colors: orange, yellow, red, purple, and any other colors you may wish to throw in with your festive lighting. You can add festive lighting via illuminated jack-o-lantern pumpkins outside your home, lit pumpkin- or cinnamon-scented candles inside your home, or even via Halloween-themed yard lanterns or pumpkin-shaped string lighting, for instance. For Thanksgiving, you might want to hang a holiday wreath with orange or red lighting wrapped around it or place fall-colored light sticks in a vase to set on your side table in your living room or family room if applicable.
Because festive lighting should only be utilized at certain parts of the fall season, only add such when the time is right. Start with Halloween-themed lighting right around now, switch over to Thanksgiving lighting in November, and as December reaches closer after Thanksgiving has come to a close, that's when you can evolve your festive lighting to accommodate Christmas, Hanukkah, Kwanza, or any other late autumn/early winter holiday you celebrate.
Conclusion
While many love what autumn has to bring overall, one downside many would agree with, with the season change is that it gets darker earlier, and it can be harder to stay alert and energetic throughout the day given the less lively atmosphere. If these two aspects of fall weren't issues, imagine how much livelier and more productive we would all be this time of year. But complaining about the season change won't do us any good as Mother Nature will do what she always does, and we can't stop her.
But technically there is something we can do. To both combat and embrace the darkness of autumn at the same time, installing the right lighting can allow you to love this season for what it is and to gain new perspective. The only way to get through autumn and even winter on a happy note is to evolve with the seasons – that means both mentally and physically. Changing up the lighting in your home to make it more suitable for you and for the season is one way you can do that.
If you need more interior or exterior design-related tips and tricks, check out the rest of our blog posts.
Recent Posts
Summertime is going strong and the heat is most certainly upon us. With triple-digit temperatures, k …

You may or may not know, Cocoweb started its roots in lighting. With LED lighting being our specialt …

Picture Perfect:The Art of Lighting Your GalleryWhen entering someone's home, your eyes are immediat …