Before starting an interior design, the initial thought for many is that the process will be a breeze. After all, we all start off with an idea of what we think will be "exactly what we want." But unfortunately, things change as we realize we don't have as much space as we thought, the budget runs out quicker than expected, or the furniture and décor that we envisioned are not able to be found in stores.
Regardless of the interior design issues you come across, there are a few professional secrets you should know before you get started. Following these simple tips, you can avoid potential design disasters and make for a better design.
1 - Make your space seem taller than it is with shorter pieces.
Usually when one has a space with shorter ceilings, they work with it just like any other space. After all, not every home is lucky enough to have tall, vaulted ceilings. But of course, if it's physically capable and within the budget, many would go for taller ceilings if they could.
But before considering leaving your design short and cramped, and before spending a fortune on getting taller ceilings (which can cost thousands of dollars) or purchasing a home with such, it's important that you know how to properly scale the rooms in your home. Doing so can ensure your shorter ceilings don't appear short at all.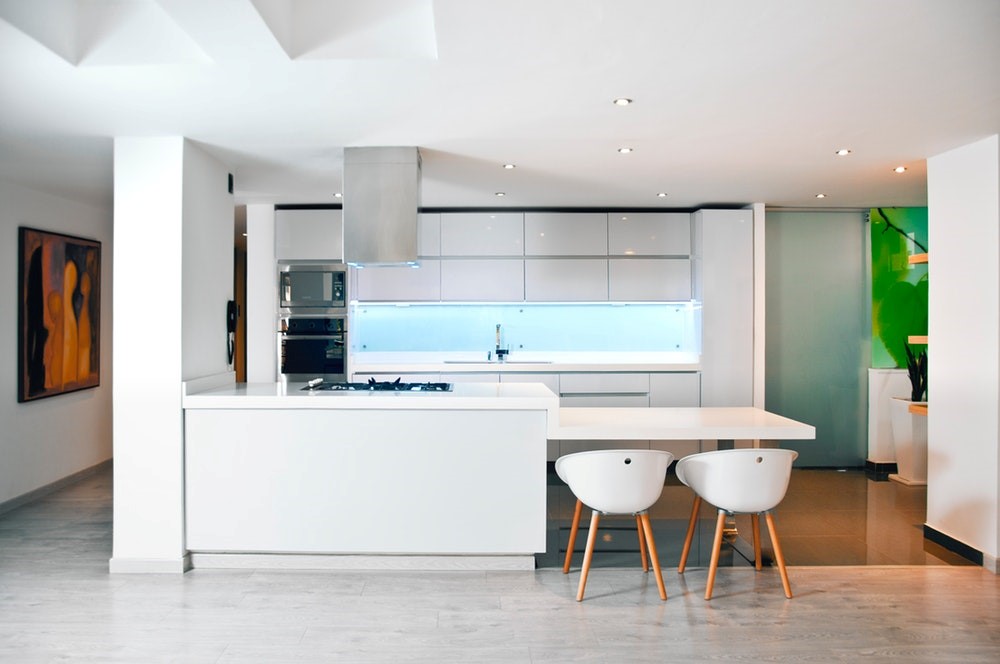 Here's what Interior designer, Todd Alexander Romano, has to say about working with shorter ceilings:
"I adore large mirrors because they add scale to a room. I also kept the furniture low-slung, so the rooms seem taller."
– Todd Alexander Romano from Todd Alexander Romano
Adding shorter furniture to your space with a shorter ceiling is key to ensure you don't feel claustrophobic when within your home. It may seem like a bummer to have to add shorter furniture, but it makes sense as shorter furniture means there is greater distance from the top of your furniture to the top of your ceiling, indicating greater unused vertical space, and really, space in general.
Large mirrors, as Todd mentions, are great for designs that are shorter or narrower as they provide more light and give the impression of the continuation of space as they provide reflection.
2 - Make the room brighter with painted ceilings.
People will probably try to tell you to never paint your ceilings as not only do most people avoid doing so, but painting ceilings can be a pain in the behind and surely make the painter dizzy in the process.
But interior design Caitlin Moran explains why painting your ceilings might actually be a good idea:
"…with the ceiling a slightly lighter version of [the wall color you choose] — a trick that makes the room feel sunny, even on a dark day."
– Caitlin Moran from Caitlin Moran Interiors
While many already leave their ceilings white if they decide to paint the rest of their walls a different color, the problem with this lies when one paints their walls a darker, more vibrant color such as a darker gray or medium blue, for instance. The heavy contrast between the walls and the ceiling, if anything. Provide confusion for the eyes.
But with Caitlin's tip, the idea isn't to paint your ceiling the same color as your walls in effort to keep the contrast the same. Instead, it's to paint your ceilings a similar color to that of your wall color, only a pinch lighter to provide extension and brightness in your space without making the ceiling and walls appear to merge too much.
3 - Tape cardboard cutouts of wall art on the wall before you hang the real items.
Interior designer, Taniya Nayak, has an excellent tip for hanging items on the wall before you actually hang them up:
"Let's face it, once the hole is in the wall, we're unlikely to move framed pieces around. A great way to hang your pictures for a gallery wall without making mistakes is to create templates out of cardboard. I re-used cardboard from the boxes that my art actually came in. Just trace, cut out, and hang on the wall. Move around until it's just right. Be sure to use a good quality painter's tape like Frogtape to make sure you don't pull the paint off!"
– Taniya Nayak from Taniya Nayak design
In turn of taking Taniya's wise tip, you can not only avoid ugly holes in the wall as you decide last-minute that you want your pictures or artwork placed somewhere else; this tip can also allow you to take pride in being patient with how you arrange your wall art.
Sometimes we forget that even the best interior designers may not get the right arrangement the first time around. Sometimes, it's all about experimentation. With experimentation, one can see that there are many routes one take with how they decorate. There is never really one right way but several. But finding the "perfect" route for your space is what your goal should be, but rarely is this ever accomplished on the first shot.
4 - Opt for mobile furniture to create a flexible design.
Office employees have rolling desks under their desks, and teachers have rolling carts for their papers and other supplies, so why don't we have mobile furniture in our main interior designs?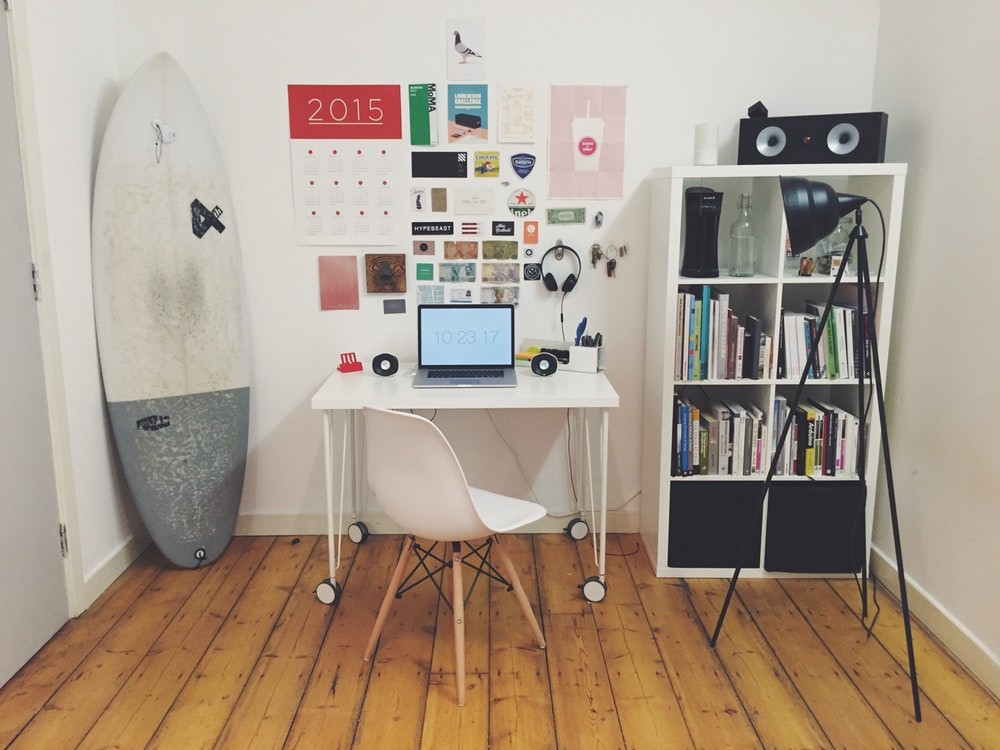 "[Mobile furniture] allows for the space to function as you need it and furniture can be moved with ease."
– Whitney Prutsman from Reimagined Studios
"Function as you need it" should be the key phrase one should emphasize in Whitney's quote. Having a functional space is crucial, but having a space that meets the level of function you desire is even more powerful.
What is more, function changes with time, and having the ability to easily switch around your furniture without hassle can allow you to keep up with the latest trends, if that is your goal.
While some may find mobile furniture tacky and unstable for the design as furniture is consistently moved around, having this versatility can actually be a great thing. But apart from the latter reasons, mobile furniture can also bring movement to the space – literally. It gives people in the home options. With mobile furniture, t's never about just sitting in one place in the room; mobile furniture gives people the ability to relax or work wherever they please depending on the best environment for them at the exact time they need.
Conclusion
Using shorter furniture in shorter rooms, painting the ceilings to create brightness, taping cardboard cutouts before hanging pictures, and considering adding mobile furniture to your space aren't completely unheard-of ideas, but they are lesser used interior design tips that can help you achieve a great design.
In reality, what we can all learn from these interior design tips, besides the tips themselves, is that strategically deciding how to tackle the problems of your space or your design skills before completing your interior design is key. Many of us tend to jump into a design when sometimes being open to a new approach is the best thing we can do to make things right the first time around.
If you need more interior or exterior design-related tips and tricks, check out the rest of our blog posts .
Recent Posts
Summertime is going strong and the heat is most certainly upon us. With triple-digit temperatures, k …

You may or may not know, Cocoweb started its roots in lighting. With LED lighting being our specialt …

Picture Perfect:The Art of Lighting Your GalleryWhen entering someone's home, your eyes are immediat …