Besides being timely, we feel that introducing some of the world's most talented Irish interior designers to you now is important as Irish design is currently in a massive transition. Consider Irish design going through a Renaissance where new ideas are coming about, past ideas are being revived, and change is occurring at a rapid rate.
With all that being said, the following are some of our favorite Irish interior designers to date we can all take inspiration from:
1 - Jackie Carton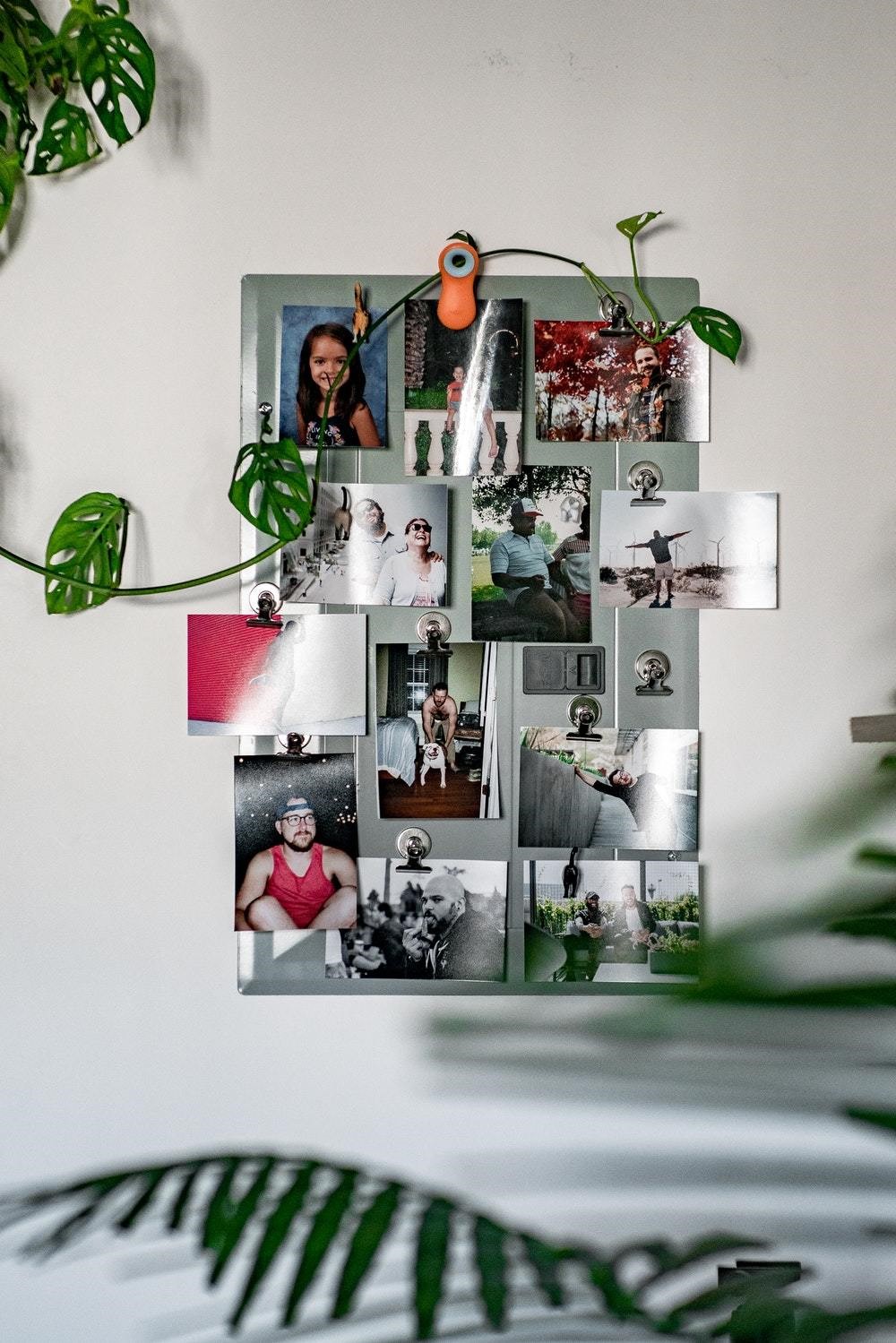 Jackie Carton of Dublin's Style My Room Interiors is one of our favorite Irish interior designers for contemporary and modern design. With a background in graphic design, we enjoy Carton's strong artsy talents that set her apart from many interior designers. Carton especially has a strong suit in her creative use of color and vivid knowledge of fabrics.
Due to her artistic background, it's no wonder that Carton considers forms of art an important aspect of an interior design. In fact, she finds artsy photos especially integral when it comes to personalizing and beautifying a space:
"Photos, prints and artwork can be used to personalise a rental property. There are inspirational images aplenty on Pinterest of gallery walls, showing how to create a montage of photos for instant impact. It's great to get those images out from our phone's photo library and printed off, either on the home printer or in any of the high street stores/chemists. Use paper templates on the wall first, to ensure you are happy with the positions of everything before hanging."
– Jackie Carton of Style My Room Interiors
Whether you reside in a rental, are staying in a dorm room, or have a property of your own, taking Carton's advice in terms of create a montage of photos in your space can bring a hefty dose of creativity, comfort, and color into your space. Apart from using photographs, you might also wish to make a montage in your interior design with your favorite pieces of artwork.
2 - Emily Maher
Emily Maher founded her interior design business, Lost Weekend, in 2006. What we love about Maher the most as a designer is that she gives contemporary design a modern twist, helping us balance our space between present and futuristic.
Maher shares a valuable piece of advice when it comes to interior design:
"The best piece of design advice I've ever received was never buy a piece of furniture or textiles as a stopgap until you can get what you really want. You'll be stuck with it forever. Isolde Corkery from Slaney Interiors said this to me 20 years ago, and she was right."
– Emily Maher of Lost Weekend
As much as we walk into a furniture or home goods store and go gaga over something we could place in our homes, Maher explains that without a vision, it is a bad idea to commit yourself to any furniture, textile, and the like. You might find that you end up purchasing things you like but items that don't end up matching or complementing one another, instead clashing in your space.
Take dating as an example: most of us know or think we know what we want in a romantic relationship before we actually begin dating. Maybe you envision your dream partner someone who is timid and easy-going. However, you might instead find after dating someone who is loud and spontaneous that you actually like dating people with those characteristics. The same goes with interior design. You may think you know what your interior design needs, but until you take the time to figure it out, refrain from buying furniture, décor, and other pieces for your home at random.
3 - Suzie Mc Adam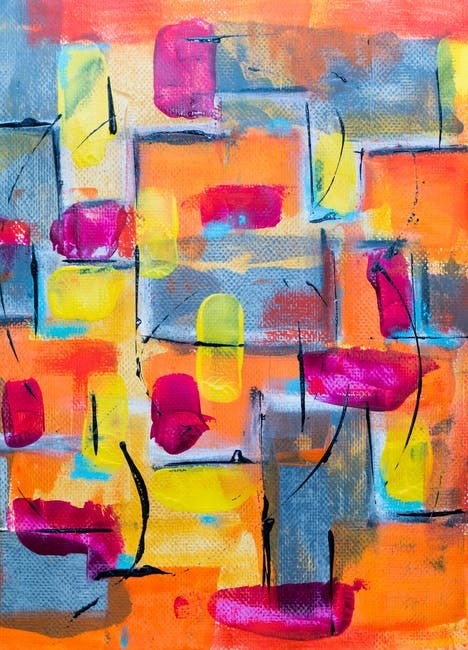 Owner of Mc Adam Design, Suzie Mc Adam, has bold tastes when it comes to interior design. She's all about maximalism, which is one of 2019's current interior design trends. Mc Adam is also a fan of vibrant colors, patterns, and materials that instantly provide a beautiful pop. While Mc Adam's designs tend to take a walk on the wild side, something about them tells us her design style absolutely works.
To get a taste of Mc Adam's interior design tactics, she shares one important piece of advice in terms of turning a blank space into a masterpiece:
"Big palm plants and good quality faux flowers add instant life and colour and go big to make a decent impact and break into expanses of bare wall space. Marks & Spencer and Dust have lovely faux flowers and adding branches such as pussy willow, which last for ages, will give height to the bouquet."
– Suzie Mc Adam of Mc Adam Design
Unlike Mc Adam, we often gravitate towards designs that are what we consider "careful." We might choose white walls over dark walls and subtle patterns over ones that are loud and unique. But Mc Adam's advice still strikes a cord with us. Her taste, advice, and previous designs give us heavy inspiration for opening up our shells as we design the interior of our home.
After all, there are times where we have extra blank space in our designs and don't know what it is our design needs to be complete. However, large plants and faux flowers as Mc Adam suggests can certainly bring that wow factor to your design without making things too roaring.
4 - Helen Turkington
We know Helen Turkington of Helen Turkington Interiors as an Irish designer who successfully combines various styles to create an interior that's unique. Meanwhile, the rest of us tend to get stuck on the idea of designing a space that has a certain style – eclectic, transitional, French country, etcetera.
But what Turkington teaches us is that it's okay to merge different styles. If it looks good together, it can work. This seemingly laissez-faire approach to interior design truly does work as a majority of us don't have a single interior design taste; we might like bits and pieces of different styles of interior design. So, why not combine them?
Turkington shares how she gathers inspiration prior to designing a space:
"I trawl through Pinterest daily and other print media, and, most importantly I try and travel as much as possible to see what is happening in other cities. I meet with manufacturers and discuss new trends and forecasts coming through. I am not a trend-led person, but I love seeing new ideas and new materials coming through."
– Helen Turkington of Helen Turkington Interiors
The main takeaway from Turkington, apart from it being okay to combine different design styles in one space, is that we can find interior design inspiration anywhere, anytime – even if the inspiration isn't from a major source or even if the ideas presented are not per say trendy.
Conclusion
One of the things that makes the recognition of Irish interior designers particularly relevant in the present is the fact that Irish interior design is currently in the midst of some big changes. On top of that, immersing ourselves in the interior design styles and techniques of designers apart of other countries or cultures is an excellent way for us to evolve our own interior design tactics and create more universal interior design.
Although you may not have the opportunity to hire an Irish interior designer, the latter four designers are ones we can certainly learn from. After all, with a wide range of education and hands-on expertise, we can entrust our fellow interior designers – Irish or not – to give us the advice we require in the realm of interior design; you don't have to figure it out alone.
If you need more interior or exterior design-related tips and tricks, check out the rest of our blog posts .
Recent Posts
Modern farmhouse decor is becoming widely popular across the world and is loved for its versatility …

Summertime is going strong and the heat is most certainly upon us. With triple-digit temperatures, k …

You may or may not know, Cocoweb started its roots in lighting. With LED lighting being our specialt …