After furnishing a home, many may find that their decoration budget is fairly limited. After all, the cost of furniture can add up quickly. Just furnishing a living room with a $400 couch, $250 recliner, and a $150 coffee table already costs $800, and that doesn't include a television and television stand among other pieces of furniture – and not to mention, the decorations – that the homeowner may want in that room
In fact, when many move into their own place, they are often shocked to discover that they are not able to decorate their space the exact way they want because purchasing basic furniture quickly eats away at their budget. This can be a big disappointment for many, but nevertheless, it's a reality we have to accept.
If you find the decorations in your interior design critical, there are only two logic things that can be truly be done to get the décor you want: 1) increase your budget (which may require borrowing money, switching jobs, or working overtime) or 2) spend your money very wisely.
Sticking to the latter option, our team at Cocoweb.com has some great tips to help you save money as you decorate your interior design the way you want:
1 - Instead Of Splurging On Expensive Artwork, Get Creative
We all know how expensive artwork can be. Just a medium painting – a print, not even an original – can cost a whopping $50 to $100+ easily. Just for one piece of art. The larger your room, the greater the chances you'll require attractive wall art to fill up the blank space, which can clearly add up quickly.
However, instead of stopping by your local home décor store for quality artwork, it's important to consider more affordable alternatives. For one, getting in touch with local artists can be one way you can get a good deal on paintings or other artwork of your choice.
By opting for local artwork, whether custom or already-made, you often can get an original piece for the fraction of the cost of a copy from a more well-known artist like Vincent van Gogh or Claude Monet. Buying it directly from the local artist tends to also be cheaper considering stores generally raise the prices significantly on artwork to ensure they get part of the profit from the sales.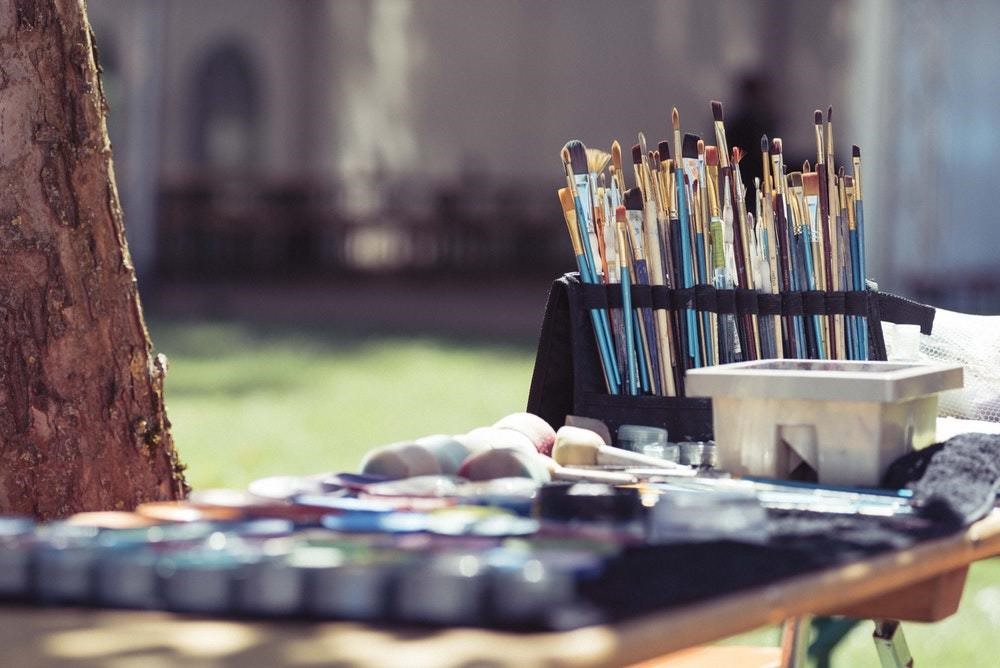 Additionally, if you want to save even more money you might consider making your very own wall art for your interior design. Doing it this way will not only save you money and be entertaining to engage in, but creating your own artwork is also special as you view it in your own interior design once it's finished. Looking at it, you'll always ponder on the memories as you created the piece of work.
Additionally, creating your own art means you are in control of the size, subject, and color(s) used in your artwork. You also have the ability to create the exact mood and intention for your art as the power is in your hands.
2 - Shop For Secondhand Décor
Shopping secondhand is not a crime. Best of all, secondhand shops do not require income checks, meaning that absolutely anyone of any income bracket can come in, scope the store, and purchase the items of their choice without other customers nor store employees knowing your background or economic status.
Opting for secondhand décor is smart in that it is not only often priced more affordability, but it also means that you're supporting the idea of reusing previously-used items rather than buying items that are brand new. Reusing things is one integral way to take part in making our planet a safer place environmentally. Many items in secondhand shops are often very much reusable and quite clean.
Another benefit of shopping for secondhand décor is that you can come across items of a variety of colors, shapes, sizes, and ages. If you have a specific style, don't know what style you're going for, or prefer vintage décor, chances are, you can find something you love at a secondhand shop.
3 - Check The Clearance Racks With An Open Mind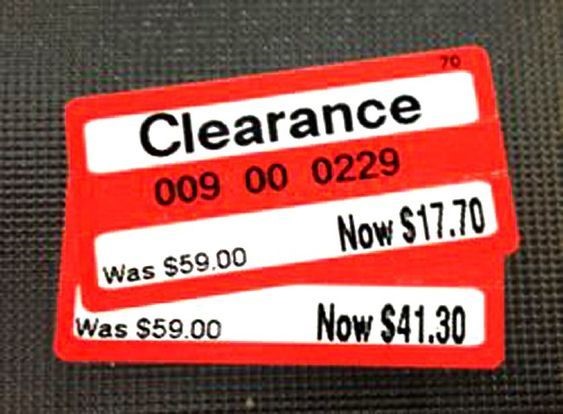 Just because something is on the clearance rack does not mean that it is broken, was returned by a previous customer, or that it is an item that all consumers do not want.
Stores place items on clearance racks for different reasons. It could be that an item is generally unwanted: because there is no demand for it, it is a very specific item, or is even priced too high for most consumers. It is also possible that the item was used or has a little scratch or nick. However, it could also be that the store accidentally ordered too much inventory of the item, that the store doesn't have much room for displaying newer or more demandable products, or that the items are out of season.
While some home décor on the clearance rack might feature an eerie color scheme or might generally not be what the average consumer might want in their home, it never hurts to check the clearance rack of your favorite home décor or convenience stores. You never know what treasures you might find.
4 - Paint Or Paper One Wall Instead Of All Four
Who said you had to spend a fortune painting or papering the walls of your interior design? Fortunately, you can still have the color or pattern on your walls you want while breaking the bank.
For an average-sized room – 12 feet by 18 feet with 10-foot-tall ceilings – it can cost up to $600 to wallpaper it yourself while it can cost up to $300 to paint your room on your own. If you hire someone to paper or paint your room for you, it can easily cost more than double the price of doing it yourself.
That said, if you must have all four walls painted or papered, your best bet is to do it yourself. Based on the latter prices, it's clear than paint is cheaper than wallpaper. For that reason, those on a tight budget may be more likely to opt for paint. However, if you're open to saving even more cash and time, you can simply paint or paper just one of the walls in your room, creating a little "accent wall." Some might instead paint stripes on their wall rather than paint the entire four walls or may apply a strip of wallpaper going around the perimeter of their room to also save on cash.
Regardless of what you do, these are great tips, especially if you plan on painting or wallpapering several rooms in your home.
5 - Renovate The Things You Already Have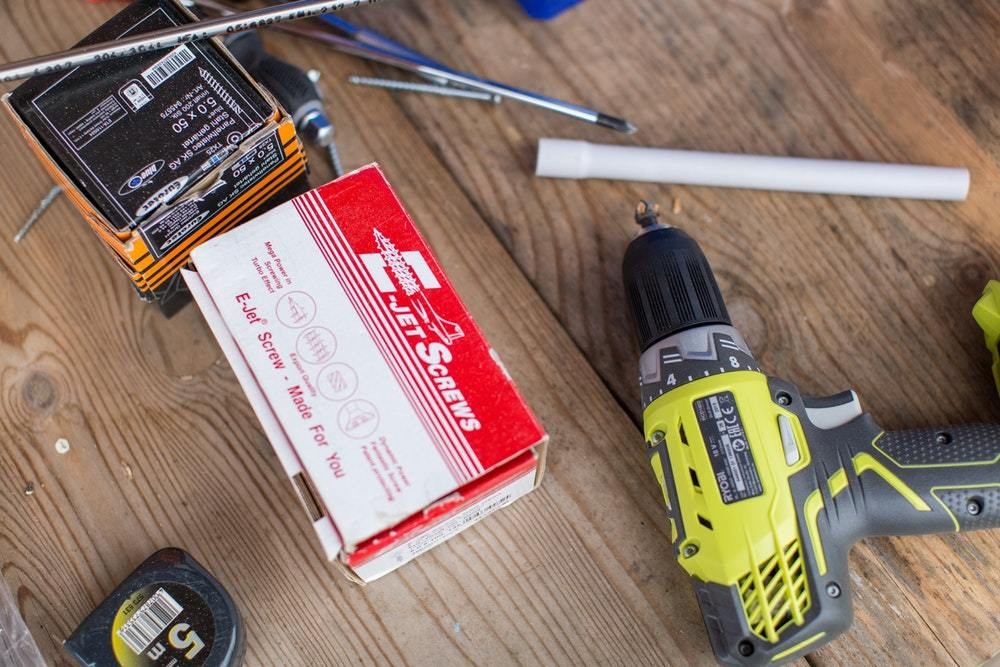 When you are in dire need of saving money but still want to have a fabulously decorated interior design, the absolute best thing you can do – besides waiting until you have more cash saved up – is to simply work with what you already have. Obviously, most people will not find this tip the most ideal. However, think of how much cash you would save by using the décor already at your fingertips.
You may find that the current pieces you have are rugged, broken, or even unattractive. That's when DIYs become particularly important. With a little clean-up or DIY, you can transform your décor items into something you can genuinely say you adore and would love to have present in your interior design.
Just by renovating or using the décor you have at home or in storage already, you can easily save hundreds of dollars, leaving you with extra cash if you require any other décor or furniture pieces for your space.
Conclusion
Our Cocoweb team gets how expensive it can be to furnish, let alone decorate, your interior design to your liking. However, it is still completely possible for you to afford the décor your want your space to acquire after furnishing it, possibly with even having some of your budget leftover.
Getting creative with the artwork you choose to showcase in your interior design, shopping for secondhand décor, checking the clearance racks for affordable items, painting or wallpapering one wall rather than all four, and renovating the items that you already have are all great ways to get the décor you want while saving a significant amount of cash in the process.
If you need more interior or exterior design-related tips and tricks, check out the rest of our blog posts.
Recent Posts
Modern farmhouse decor is becoming widely popular across the world and is loved for its versatility …

Summertime is going strong and the heat is most certainly upon us. With triple-digit temperatures, k …

You may or may not know, Cocoweb started its roots in lighting. With LED lighting being our specialt …