While not every household kitchen features a bar or an island, having the option to add bar stools in the kitchen is an excellent idea when the opportunity arises. Bar stools can add to the variety of seating in your space, add something vertical to your design, as well as potentially help create more space in a cramped kitchen as bar stools tend to be less bulky and spaced out when compared to their table-and-chairs counterpart.
Just as when you go to pick out a dining breakfast nook or table and chairs, it's important to be strategic about the type of bar stools you pick out for your kitchen. However, most people have more expensive with picking out the former.
For that reason, our team is about to deliver to you five great tips for picking out the right bar stools for your kitchen. Keeping these tips in mind, you will have comfortable, stylish, and relevant stools in your kitchen in no time.
1 - Place emphasis on the height of your stools.
One of the most important factors of bar stools is their height. Height is important for an obvious reason: to ensure people sitting on your stools will be able to comfortably eat thanks to a comfortable distance between them and the counter, bar, or island their chair is up against.
If a bar stool is a good height, people sitting on your chairs shouldn't have to bend over just to keep the right distance between their upper half and the top of the counter. They also shouldn't have to lean upwards to reach the counter.
However, height is also important for another reason: to ensure guests are properly accommodated. For a family that is very tall, it would make sense to opt for bar stools perhaps a few inches shorter than what would normally be picked out. For some families, however, they tend to like taller bar stools so that their feet dangle off the ground.
As a general suggestion, before you get too attached to a bar stool set, make sure that you look at the height(s) it's offered in first. Double-check to make sure the stools you're buying have a return policy to ensure you can return or exchange them if they aren't the right size after all.
2 - Keep in mind the people who will be sitting on your bar stools when picking out the stools' style.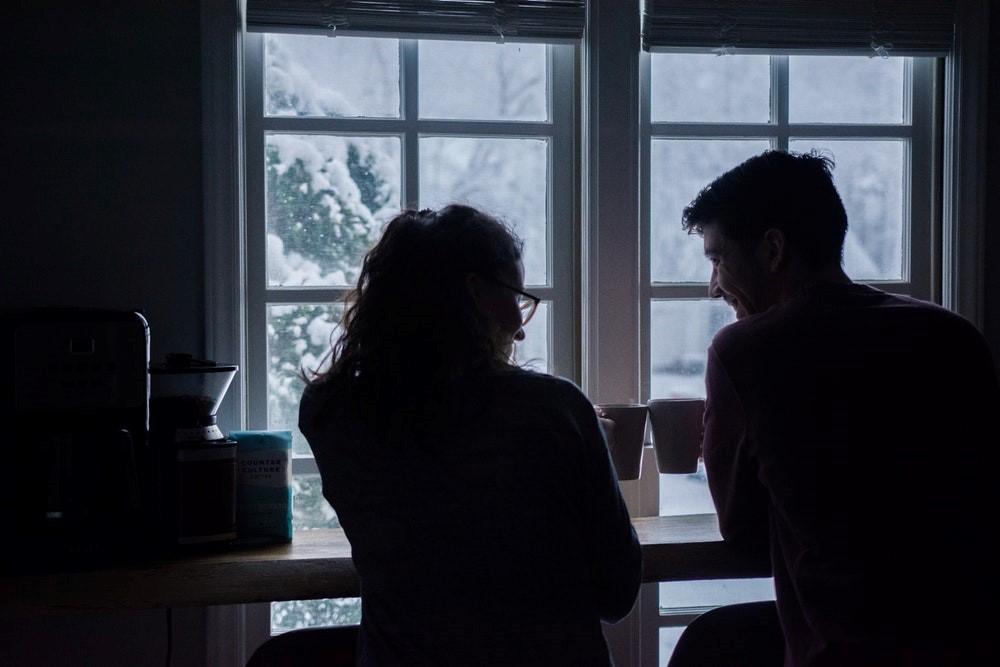 Apart from picking out the right height of bar stools for your family, it's also important that you pay attention to the details when picking out a certain bar stool style. Bar stools come in all different shapes and designs, some of which may not be suitable for everyone alike.
If children will frequently be using your bar stools, it would make sense to purchase bar stools that have a sturdy back on them and arm rests. For a family with loved ones with disabilities, arm rests as well as a cushioned seating and back area would make perfect sense. Both children and those with disabilities may also be best accommodated with a bar stool featuring a foot rest to safely get up to bar stool, get off the bar stool, and to rest their feet while using the bar stool.
Material, shape, and size of their stool can also be important to consider for the purpose of best accommodating the people who will be using your bar stools. Some bar stools are rough and slippery. Some may offer a rounded, triangular, rectangular, or squared seat – some of which may be different for certain people to sit on. Stool seats may be flat on top, have a saddleback, or be shaped for ergonomic purposes. Additionally, some stools offer a very narrow seating area that forces the sitter to have to properly balance, which can be difficult for some individuals.
3 - Understand what comfort means to you.
Besides considering comfort based on who will be using your bar stools, know what comfort means to you personally and how you wish to achieve it with the bar stools you select. Some people find stools comfortable as long as they have a cushion. Others may only consider a stool comfortable if it has a back on it or even has a swiveling seat.
The general takeaway is, everyone's personal idea of comfort will vary from one person to the next. Find what makes you feel comfortable. If possible, test out each bar stool you come across. Stand up and sit down on it a few times to decide if it is physically comfortable. Also take note of the appearance and the mood you feel upon viewing the stool to decide if it's visually and emotionally comforting as well.
Additionally, part of deciding what level of comfort you want your stools to offer has to do with what your space currently lacks. If your kitchen doesn't already have a lot of comforting elements – candles, family photographs, inviting colors, a rug – you might wish to ensure your bar stools are extra comfortable and cozy. If the reverse is true, consider harder bar stools to balance the comforting elements already present in your kitchen.
4 - Consider the material(s) of your stools in terms of how easy they will be to clean.
For many, having materials in the kitchen that are easy to clean is important. It should be no different with bar stools. Because people will be eating while sitting on your bar stools, it makes perfect sense to select stools that have easy-to-clean material(s).
Especially with children in the family, picking out the right bar stool material is going to be important. If you wish to have comfort yet easy-to-clean bar stools, best advice would be to go for leather, wood, or metal stools – as opposed to ones that offer integrated fabric cushions – and opt for removable, washable cushions. That way, you can clean them as necessary or even swap them out as you switch out the color scheme in your kitchen. If there are permanent stains on your cushions, you can always reupholster them or purchase new ones at an affordable cost.
Also coming into play with picking out the right material(s) is understanding what your kitchen needs. If you have mostly wood, title, and other hard materials in your kitchen along with a lot of straight lines, selecting softer, cushier stools would be a great idea. If your kitchen offers a lot of rounded shapes and soft colors, it wouldn't hurt to go for harder, rougher stools that feature clean lines to add roughness to your kitchen.
5 - Pick bar stools in a color that pops or complements your space.
Color is also an important factor when picking out the most suitable stools for your kitchen and is often one of the things people focus on the most when it comes to chairs and stools. Most people tend to go for stools that are black, brown, or metallic – often avoiding white and unnatural colors. But instead, it's important to decide what will be best for your space.
Exploring a variety of colors may be the very thing you need to get outside of your interior design comfort zone. Perhaps your kitchen currently doesn't have a lot of color and could benefit greatly from colorful bar stools that will pop in your space. The stools themselves don't necessarily have to be bright and loud in color but can instead feature colorful cushions.
As for kitchens that are already colorful, that's when you should consider going neutral to break up the brighter hues in your kitchen. Go for shiny, metallic stools (painted or not) if your space needs some shine. No matter what you choose, know that it's all about balance. Just don't be afraid of color or contrast.
Conclusion
Picking out bar stools is similar to picking out dining or breakfast nook chairs in regard to picking the right color, material, and level of comfort. However, because stools are taller than chairs, it's important to emphasize who will be sitting on your stools and what height is best not just for your countertop but also comfort-wise.
Even with the latter challenges presented by picking out the best kitchen bar stools, following our tips can ensure you pick out stools that will be beautiful, cozy, and functional for your space. Remember that it's okay to wait things out or scope out other options when it comes to bar stools. In the end, there will be a most suitable match for your kitchen in particular.
If you need more interior or exterior design-related tips and tricks, check out the rest of our blog posts .
Recent Posts
Throughout history, before the advent of electric piano lights, pianists would practice and perform …

Outdoor illumination keeps homes and businesses visible at night, while helping to dissuade crime …

Sign Lights, with their classic gooseneck design, differ from traditional wall mounted lights, in …