A calming element of interior decor, plants add vitality to a room and are literally a breath of fresh air in a living space. They clear the air of unwanted chemicals while ornamenting interiors. Below are some plants we think look beautiful in one's home and that do not require gardening expertise to care for!
Air Plants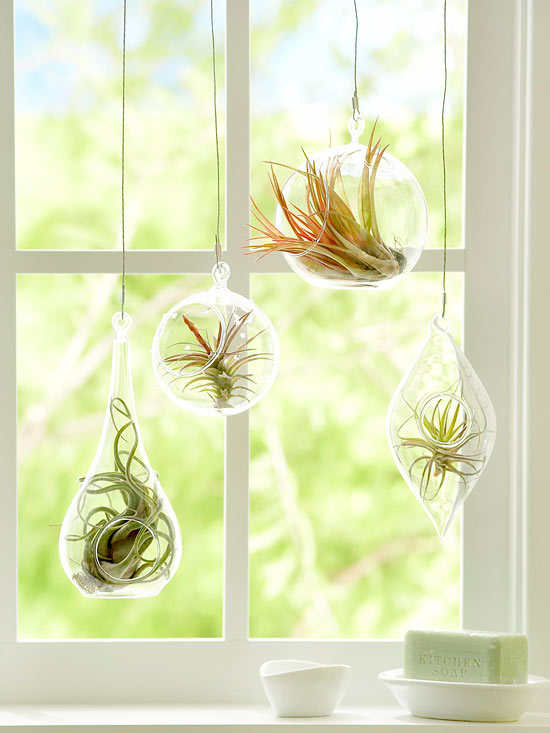 Image from Better Homes and Gardens
Air plants are unique in that they require no soil. They are so fun to decorate with and also easy to care for. They also produce "pups" that are attached to the main plants and can broken off and replanted once they are large enough. Some varieties of Air Plants even flower once in their life times. These plants make great accented pieces when placed in decorative holders and can be used to spruce up a desk, shelf, or coffee table. Or, use small hanging containers for a floating style.

Care: Mist a few times a week or soak for 10 minutes once a week. Leave in a space with adequate sunlight. Read more about caring for air plants here.
Aloe Vera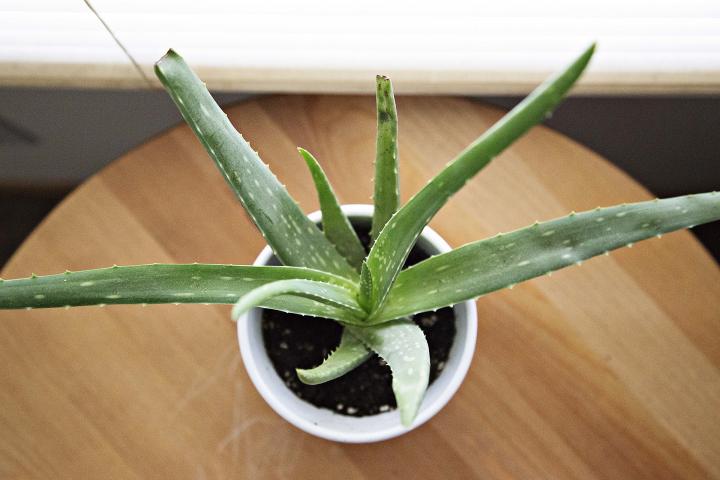 Image from The Old Farmer's Almanac
Aloe Vera plants flow with the trend of using cacti and succulents to decorate and, as a bonus, their pulp is even helpful for healing cuts and sunburns. The plant is a member of hundreds of varieties, though not all are suited for use as indoor plants. Placed in your home, they provide a decorative and functional accent.

Care: Aloe Vera thrives in indirect sunlight. The plant should be watered deeply and allowed to dry between waterings. Read more about how to care for Aloe Vera plants here.
Peace Lily
If you prefer something that flowers, peace lilies are a beautiful touch and are among the easiest indoor plants to care for. The benefits of having this plant in your home don't stop at their decorative function. These are even helpful for cleansing the air of harmful chemicals like formaldehyde. The Peace Lily was listed in NASA's guide to the the best air-purifying plants, which you can read more about here.

Care: Peace Lilies do not require excessive watering. You may check the soil weekly to see if it is dry. If so, it should be watered. Medium to low light is recommended for these plants. Read more about care for peace lilies here.
Ficus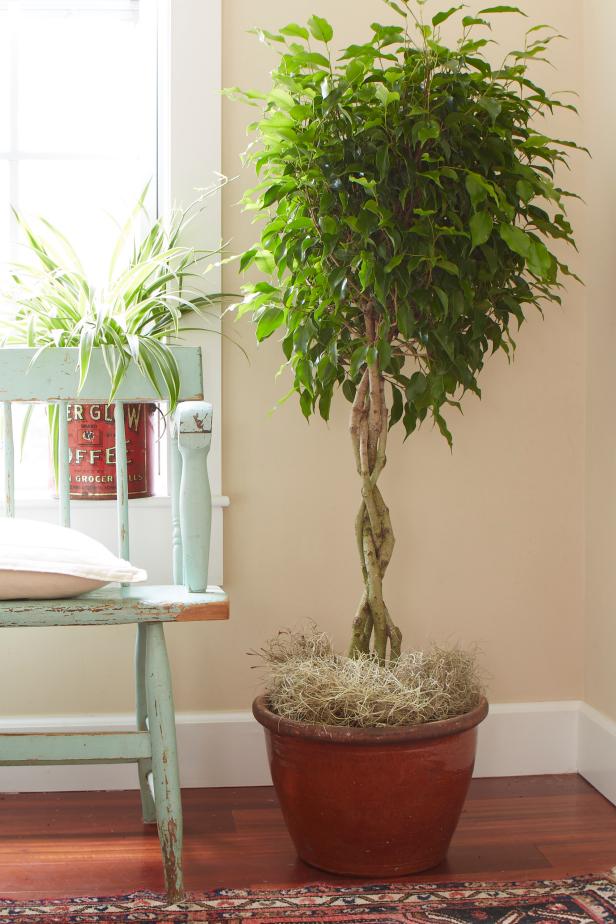 If you'd like a taller, tree-like option, the Ficus is a well-suited and popular choice for indoor greenery. This plant belongs to the same genus as fig fruit trees and can grow to varying heights. Varieties intended for indoor use will grow to a lower height than those placed outdoors. The Ficus is perfect for filling in large spaces.
Care: Medium to bright lighting conditions are recommended for the ficus. Adequate humidity is also required. Read more about Ficus plant care here.
String of Pearls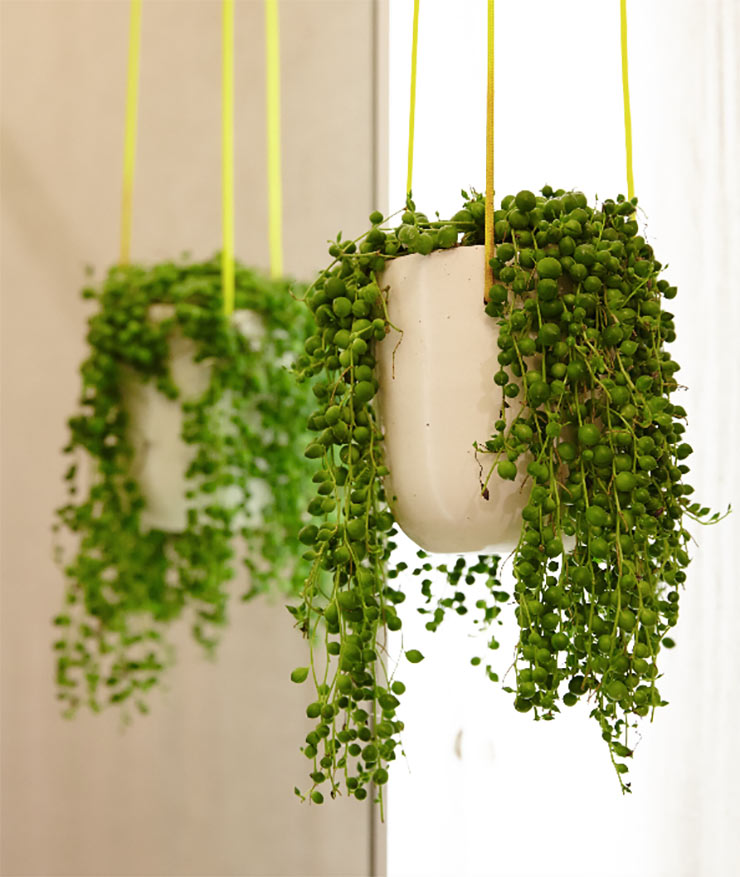 The String of Pearls plant, with its bead-like leaves, is a charming addition to any living space. This succulent looks just as decorative hung from pots attached to the ceiling as it does in tall, standing pots sitting on a floor. During the spring and summer, these plants do bloom with tiny white flowers. Add an instant upgrade to your living room with addition of this unique plant. Or, place these near your kitchen cabinets for an accent of greenery.
Care: Place in indirect sunlight. Let dry completely between waterings. Read more about String of Pearls plant care here.
Indoor plants are as versatile as any other form of interior decor, with varieties that can be hung, potted, or stylishly draped over a shelving unit. Having plants around your home is an addition that lifts your mood and refreshes your environment. Best of all, there is a plant species available for whatever level of care you are looking to put into the upkeep of indoor foliage. Try this addition of greenery and see the difference it makes!
Recent Posts
Summertime is going strong and the heat is most certainly upon us. With triple-digit temperatures, k …

You may or may not know, Cocoweb started its roots in lighting. With LED lighting being our specialt …

Picture Perfect:The Art of Lighting Your GalleryWhen entering someone's home, your eyes are immediat …