Since just about everything has turned digital, it makes sense why people are repurposing or even scaling back on their belongings that can now be accessed online – photo albums, magazines, CDs, home videos, the list goes on. Books, of course, are not exempt from the latter.
However, now that many are switching to digital or audio books as opposed to the bound set of printed pages that we all originally started with, or are ridding of their books altogether due to lack of extra time on their hands, many may also get rid of any bookshelves their home may acquire.
Before you think about saying goodbye to your bookshelves, know that there are many great ways to repurpose them. Not only can this save you money once you repurpose any bookshelves you may have, but you can also have fun experimenting with a creative DIY project.
1 - Garden bed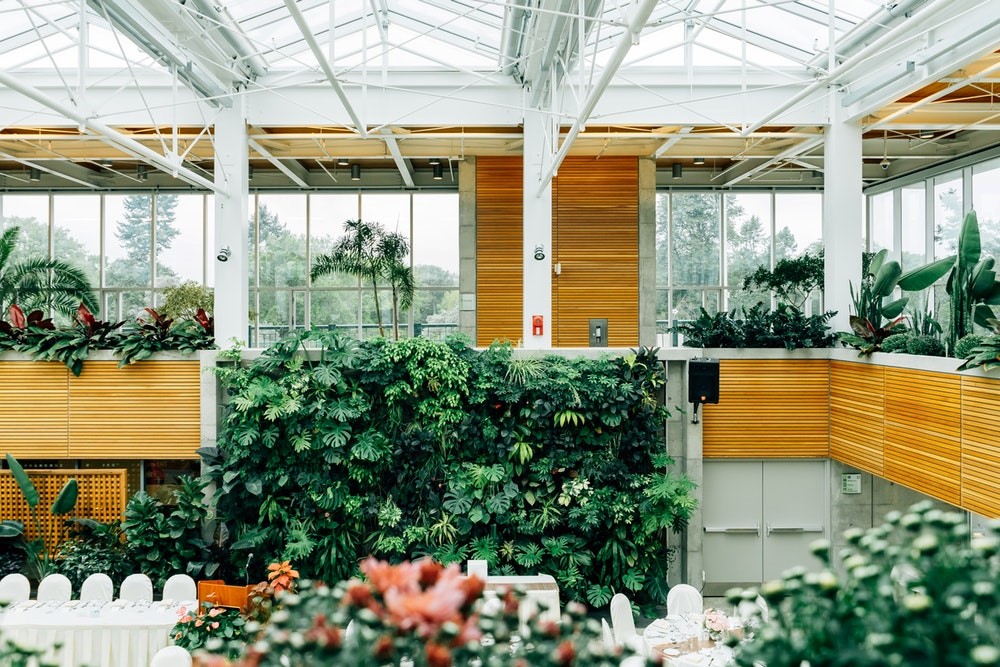 More likely than not, garden beds must be crafted yourself if not by a professional carpenter. Even though they don't have to be incredibly complex and can last many years, some find that they are a pain to construct. However, if you have a sturdy, old bookshelf you don't mind placing outdoors and risking getting sun or water damaged with time, turning it into a garden bed can be a great idea. You can create a horizontal or vertical garden bed with a bookshelf quite effortlessly.
The great thing about using a bookshelf as a garden bed is that the shelves are already evenly-spaced apart, allowing for multiple rows or columns in your garden bed – perfect for planting different items in each slot. Some shelves offer few, very wide shelves while other bookshelves have several narrower shelves. If your bookshelf has shelves that can be removed or moved elsewhere, personalize your bookshelf garden bed to your liking is even easier.
If you are worried about the bookshelf warping in the great outdoors, you might wish to place a special coating or few over it in effort to protect it. However, if you don't might completely transforming your bookshelf, you might be interested in painting it or painting words on your new garden bed, such as the name of your new garden or the name of the plants you will plant in each slot. Best of all, these can always be painted over if you make a mistake or decide to plant other things in your garden.
2 - Kitchen island
There just never seems to be enough storage space in the kitchen, even with a plethora of drawers, cabinets, hooks, and for some folks, a pantry. Even when one has plenty of storage in their kitchen, there are just some things that one wants to show off in their kitchen as a form of decoration. So, what does one do next?
Well, one solution would be to add an old bookshelf or few on the end(s) of the kitchen island (if you already have one) as a way to not only add more countertop space but to also add shelving that can be used to place décor items, pots and pans, recipes or cookbooks, dried herbs and spices, or anything one wishes to have out in the open in their kitchen. If you don't already have a kitchen island, you can create one with a series of bookshelves or place your bookshelves elsewhere in the kitchen if a kitchen island is not within your interests.
3 - Bed headboard
Bedrooms, because they tend to be smaller in many homes, can be difficult to provide adequate storage for. With the exception of some masters, bedroom closets tend to be fairly slim, and other than any other form of storage you add to the space such as dressers or chests, there usually isn't any other form of built-in storage present.
But one of the best ways to add more storage in a tighter space is to go vertical. Adding a bookshelf behind a bed to create a nifty, functional headboard is a great way to add more storage. Just be careful that you adequately place and/or install the bookshelf behind the bed and never place items on the shelf that could potentially be harmful to the individual sleeping just beneath the shelf (especially children) in case an item falls.
4 - Dollhouse
If you have a child in your family, making a dollhouse out of a shorter bookshelf can be a great idea. Plus, you can customize it as detailed as you'd like. If you want to turn your bookshelf into something temporarily, and then perhaps turn it back into a bookshelf later on, you can simply clear out the bookshelf to allow the child to place toy furniture and other items on each shelf to their liking.
However, if you don't mind committing your old bookshelf into a dollhouse, you might wish to paint your dollhouse inside and out. Paint the "walls" and "floors" of the dollhouse and the outside of the house. You can also go all out and cut out windows and doors if you want to get really fancy.
No matter what you do, children have a great imagination and would be thrilled to turn a bookshelf into a multi-story mansion or series of "beds" for their dolls, figurines or collectibles, or even stuffed animals. For car lovers, they might like to "park" their toy cars on the shelves of the bookshelf in the order they desire.
5 - Closet
Just like with storage, not all bedrooms are already equipped with decent closet space. Whether it be for clothes, shoes, accessories, or other items, having extra closet space is always greatly appreciate for most people. But instead of installing extra closet space, which can be expensive, or forcing yourself to rid of personal belongings that cannot fit within the closet space you already have, it's important that you consider using an old bookshelf as extra closet storage.
Turning a bookshelf into a closet, you may wish to install racks to hang clothes or might just place shoes or neatly fold clothes on each shelf of your new makeshift closet. Old bookshelves can also make for great closets for babies or young children since their clothes and shoes are much smaller, and thus, can hold quite a bit of their belongings!
Conclusion
Part of being thrifty when it comes to interior design is making use of what you already have before heading off to the store to buy more stuff. No matter the condition your old furniture may be in, chances are, it can be turned into something different with a little work – and you'll be glad you did once you see the incredible outcome.
In fact, when it comes to old bookshelves, there are literally hundreds of ways you can turn these items into something else within your interior or exterior design. Whether you decide to leave a bookshelf upright and fill it up with other items (apart from books) from toys and trinkets to decorations or collectibles – or plan on engaging in a DIY project to transform your bookshelf into something else completely – know that bookshelves never have to just be for books. Just remember that bones matter; appearances and functions can always be changed.
If you need more interior or exterior design-related tips and tricks, check out the rest of our blog posts .
Recent Posts
You may or may not know, Cocoweb started its roots in lighting. With LED lighting being our specialt …

Picture Perfect:The Art of Lighting Your GalleryWhen entering someone's home, your eyes are immediat …

Do you know that your brain sees even when you don't? The unconscious processing abilities of the h …