Summer is great for so many reasons. Longer days and warmer nights means picnics, barbeques, movies on the lawn, and any number of outdoor activities. And, what outdoor evening gathering would be complete without the perfect lighting to go with it? Though often overlooked, well thought-out landscape lighting can transform the ambiance of an outdoor space. Here are some ideas to think about when you're designing your patio, front yard, or other outdoor areas.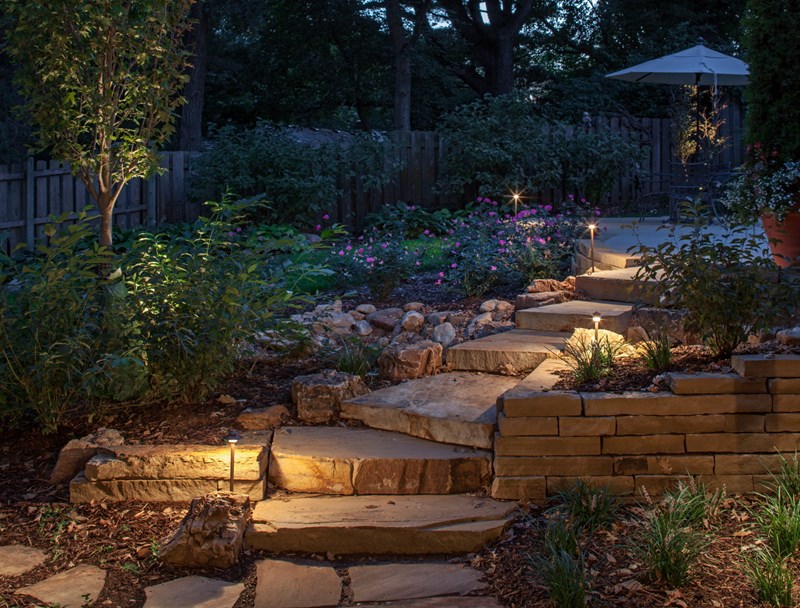 1. Consider where light is needed for its functionality
Walkways and stairs are elements of your landscape that would benefit from the practical use of lighting, making it easier to navigate the space in the dark. Small fixtures along pathways illuminate the area and add to its design. LED strips can be installed under each step of a stairway to make the structure pop while making it more welcoming to walk through. Wider spaces used for lounging or entertaining guests will of course need to be sufficiently lit with ambient lighting. Lanterns along walls look beautiful during the day and provide lighting for backyard activities in the evening.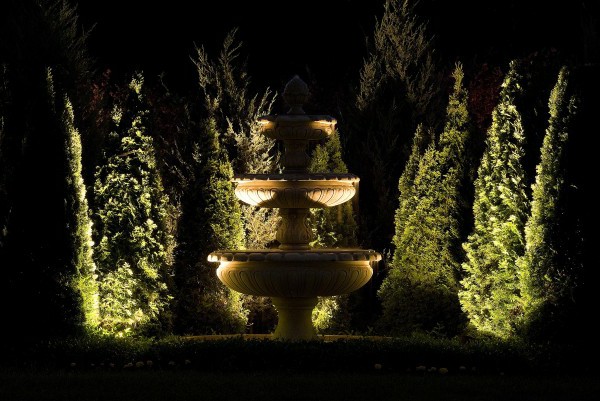 2. Draw attention to a few key parts of the landscape
Maybe you have some statues, a display of florals, or an eye-catching tree that makes a statement in your yard. You can highlight these and make sure they stand out even as the sun sets by setting up your lighting to focus on them. Spotlighting and uplighting are some ways of accomplishing this.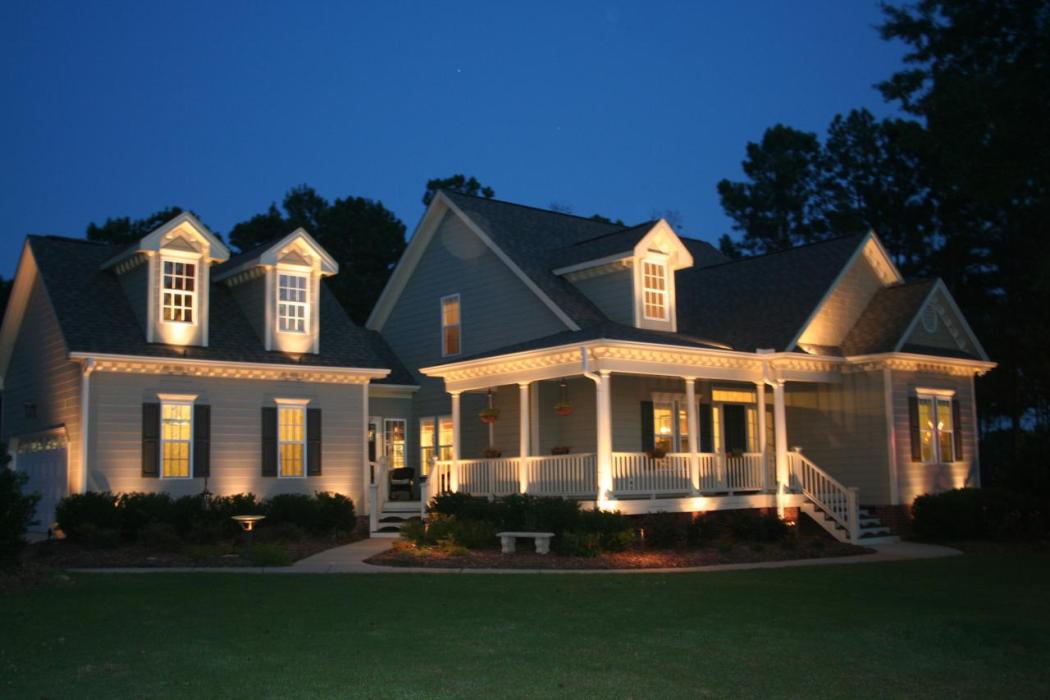 3. Illuminate the architecture
Using uplighting or downlighting along the walls of your home creates a striking display and adds curb appeal. Lights placed further from the building will create a more subtle effect while lights placed closer will provide a bolder contrast. Additionally, placing small trees or bushes in front of lit walls allows the silhouettes of the foliage to stand out decoratively against the light. If using lighting against walls, be mindful about not shining unwanted light directly into windows.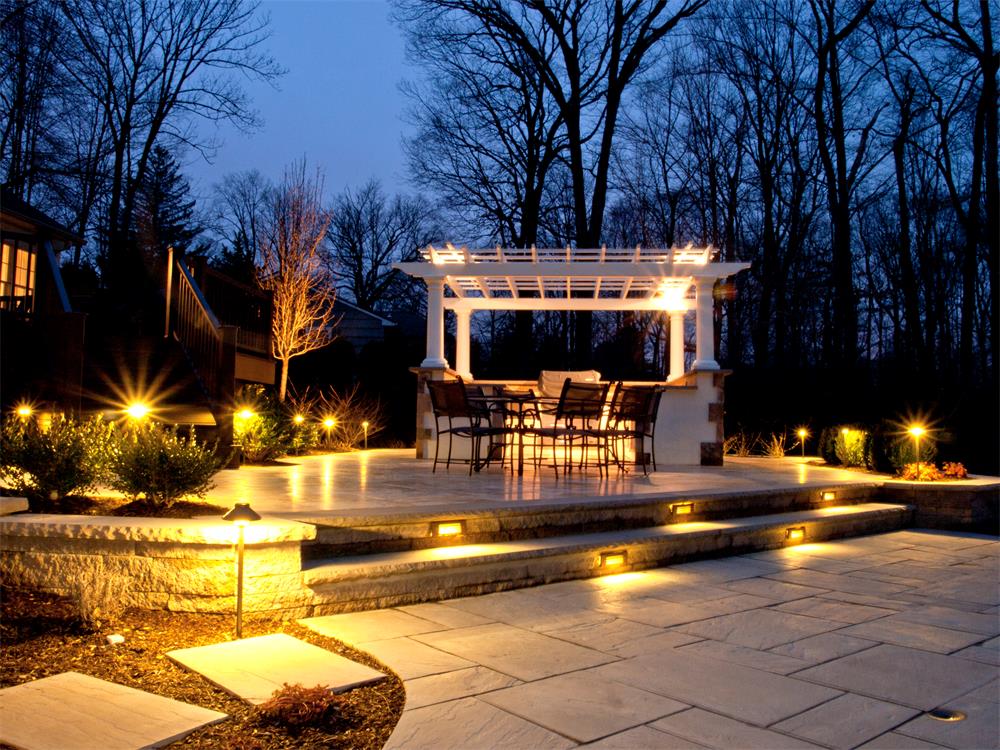 Image from Jacobsen Landscape Design & Construction
4. Mix in different types of lighting
As with interiors, exteriors are enhanced with the use of varied types of light. Larger fixtures that light wide spaces pair nicely with smaller lights that accent key points in the landscape.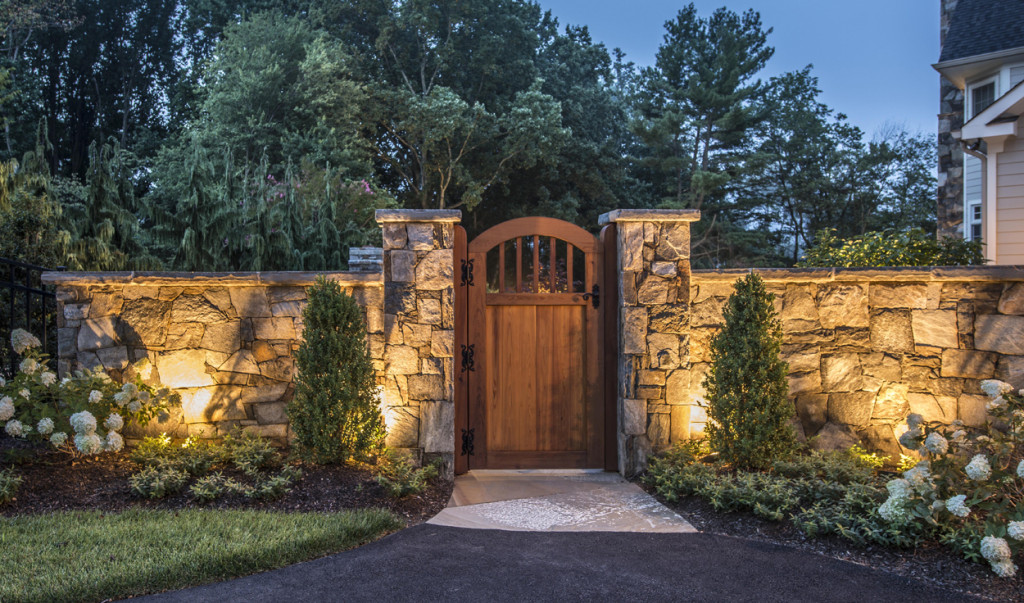 5. Use timers to save energy
So you don't have to remember to turn your outdoor lighting on and off, timers are a perfect solution that takes care of this every night. Save energy by limiting outdoor light usage to just when it is needed.
By paying attention to the design of your lighting, you can make your garden look enchanting and make the facade of your home more welcoming. Make your space come alive, be it in the day or night!
Recent Posts
Summertime is going strong and the heat is most certainly upon us. With triple-digit temperatures, k …

You may or may not know, Cocoweb started its roots in lighting. With LED lighting being our specialt …

Picture Perfect:The Art of Lighting Your GalleryWhen entering someone's home, your eyes are immediat …