Most people admire having a beautiful backyard, even if they own little land. Often, less is more when it comes to beautifying property, but to some people, a complete backyard is nothing more than a table and a few chairs and maybe a barbecue. Is this truly the backyard you want to have? Do you truly believe this would give your backyard its best potential?
If you're hoping to maximize your backyard to make it the most purposeful, attractive, and exhilarating as possible, it may be time to make some changes. Shall we talk about the essentials your backyard needs to achieve the latter three things? Let's do it!
1 - Potted and hanging plants
You may be thinking that your backyard will be plenty green and lush with a patch of grass, a few trees, and maybe a shrub or two. However, to give your backyard the excitement it deserves, adding potted and hanging plants on your patio or throughout the yard can be a great way to provide something a little different.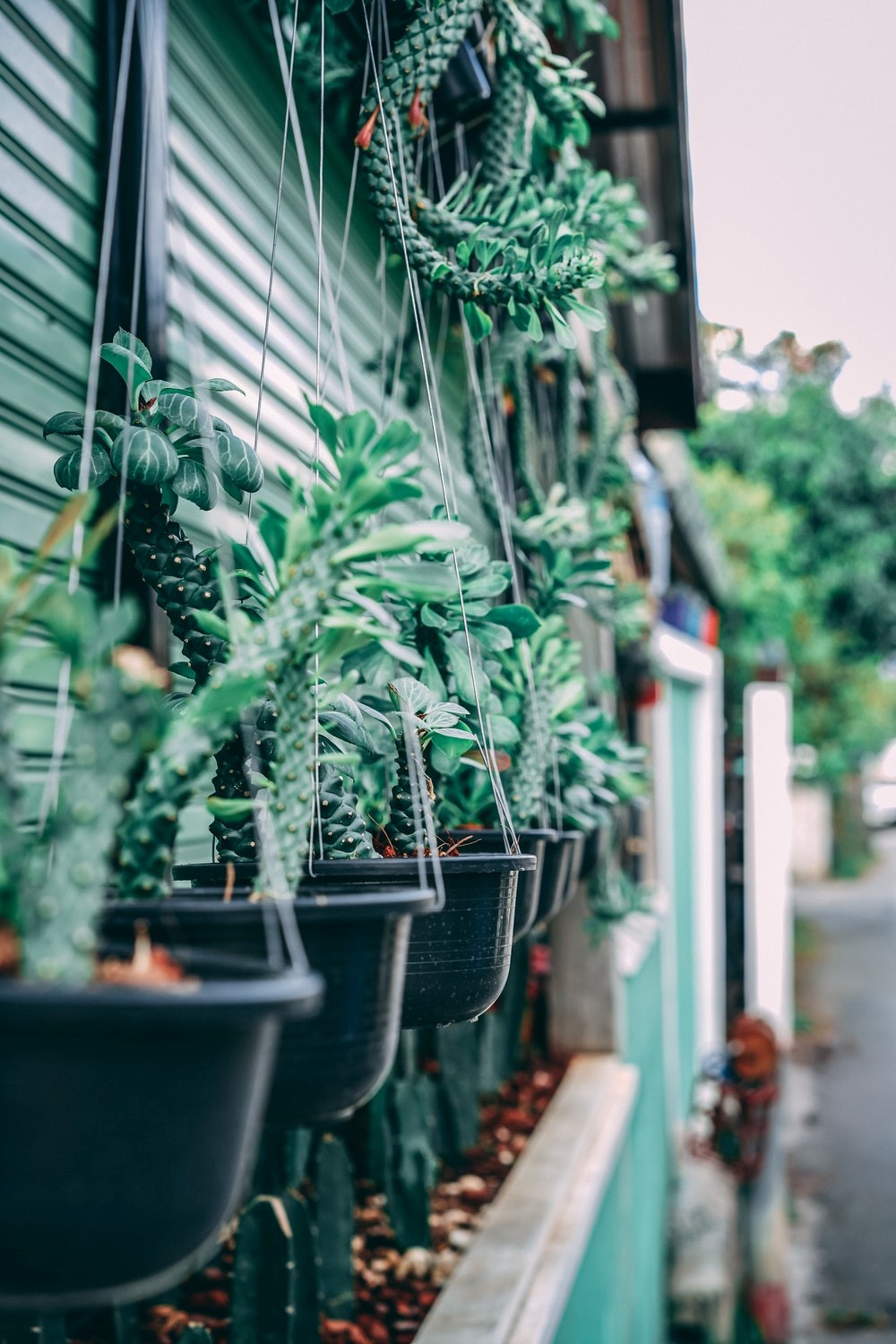 You can select pots and hanging baskets that are the styles, hues/designs, materials, and sizes you wish to provide variance and a pop of color to your backyard. In pots and hanging baskets, you may wish to provide edible plants such as rosemary or strawberries or may prefer to add flowering or non-flowering ornamentals depending on your preferences.
Add hanging baskets from the ceiling of your patio, and place potted plants in the areas of your yard as you wish. Anytime you feel a corner or other area of your yard is bland or needs something to fill it in, plants may be the answer. But not only can these fill up space, they can also beautifully add height to your space in the case that you opt for hanging plants or plants in tall pots.
2 - Mini fridge
Everyone loves food. Sure, inside the home is a pantry and refrigerator fill of great food and drinks, but there's something about combining the great outdoors and food that is so fulfilling. We would suggest adding an outdoor kitchen to your backyard; however, this can be incredibly costly, and not to mention, not everyone has the space available for such or even wants a backyard kitchen to begin with.
A mini fridge – or even a full one if you prefer – can be great for parties and small gatherings. A fridge is especially ideal when having outdoor summer dinners to keep food and drinks nice and cool. There's no better way to beat the heat than to consume something chilled!
3 - Lanterns
Lighting in the backyard is underrated. While some have illumination of some sort in their yard, they often don't have enough to enjoy their backyard all around the clock. But even if you don't plan on hanging around the yard or hosting outdoor parties in the evenings, the right lighting can provide the necessary safety and convenience given that your yard is properly illuminated even during the darkest hours of the night.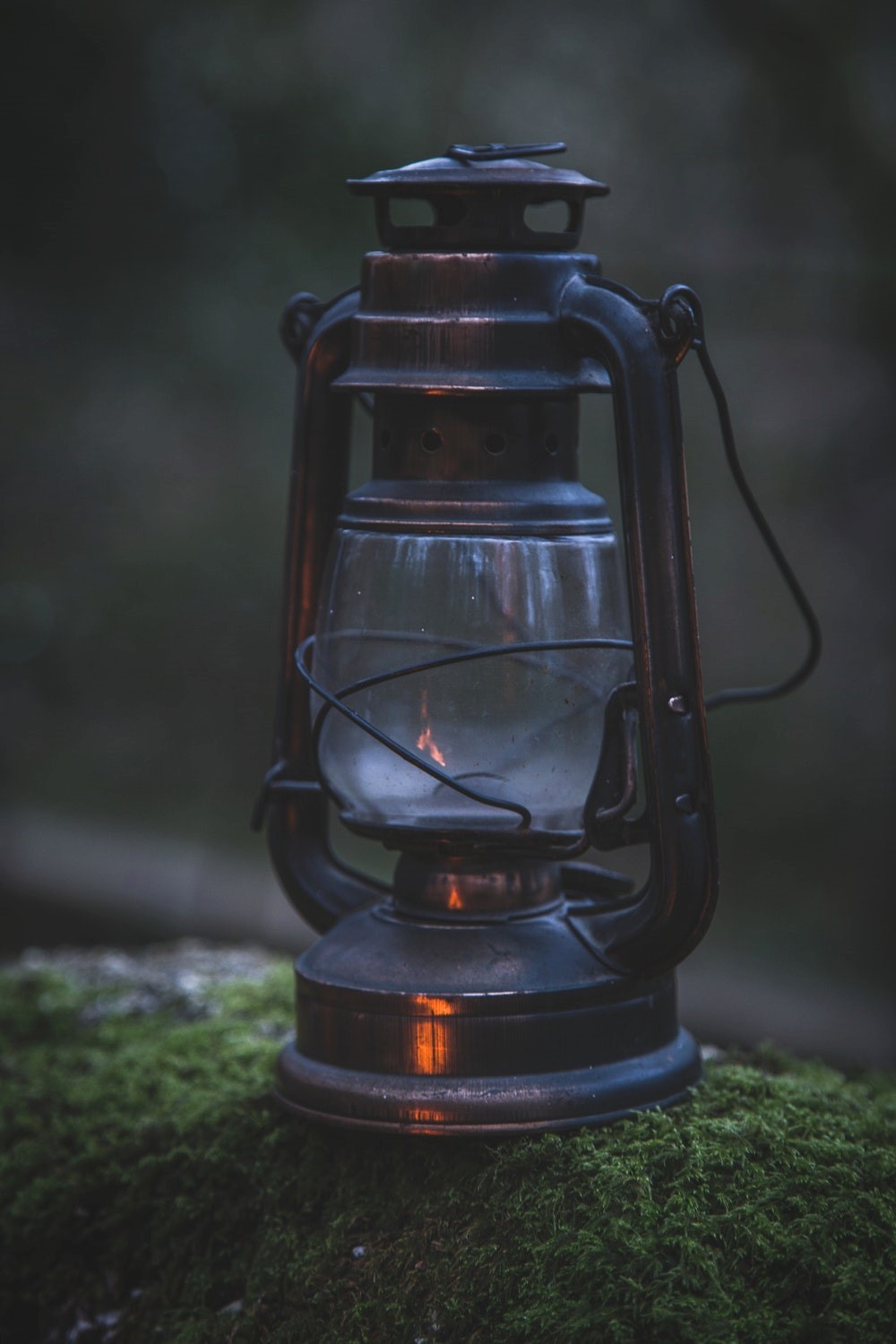 If you're looking for lanterns or other fixtures for the patio or rest of your backyard, head on over to Cocoweb.com. Our website offers a wide LED selection of light fixtures for the floor, wall, ceiling, or desk/table. Without the right illumination, it can be difficult to enjoy your backyard entirely. Just like your home, you deserve the option to spend time outdoors at any hour you wish.
4 - Swinging bench or hammock
The backyard should be a place to relax and destress. But without the proper seating, it can be difficult to unwind. For that reason, ensure your backyard has some sort of swinging bench, hammock, or rocking chair. You can also find swinging chairs that hang from the ceiling; these are especially wonderful in bohemian designs.
The latter options may seem simple, but they are essential in that the movement provided by each of these can be incredibly relaxing and provide something simple to do outdoors to counteract the stillness of your yard. After all, your backyard needs movement of some sort to appear lively.
Adding a swinging bench, hammock, and the like, however, doesn't mean you shouldn't have still furniture in your outdoor space. In fact, you should have regular chairs, non-swing benches, chaise lounges, couches, or other options to provide a proper place to eat or just sit rather than rock or swing. Having the option to sit or lay on moving and non-moving furniture provides variety in an outdoor space.
5 - Firepit
With it being autumn right now, cooler weather calls for an outdoor firepit to cozy up around. Firepits are also lovely for the warmer months when one wants to spend long, summer nights with family and friends roasting marshmallows for a good ole s'mores-making session. Apart from the function of firepits, they can also look beautiful in your backyard if you pick out the right one.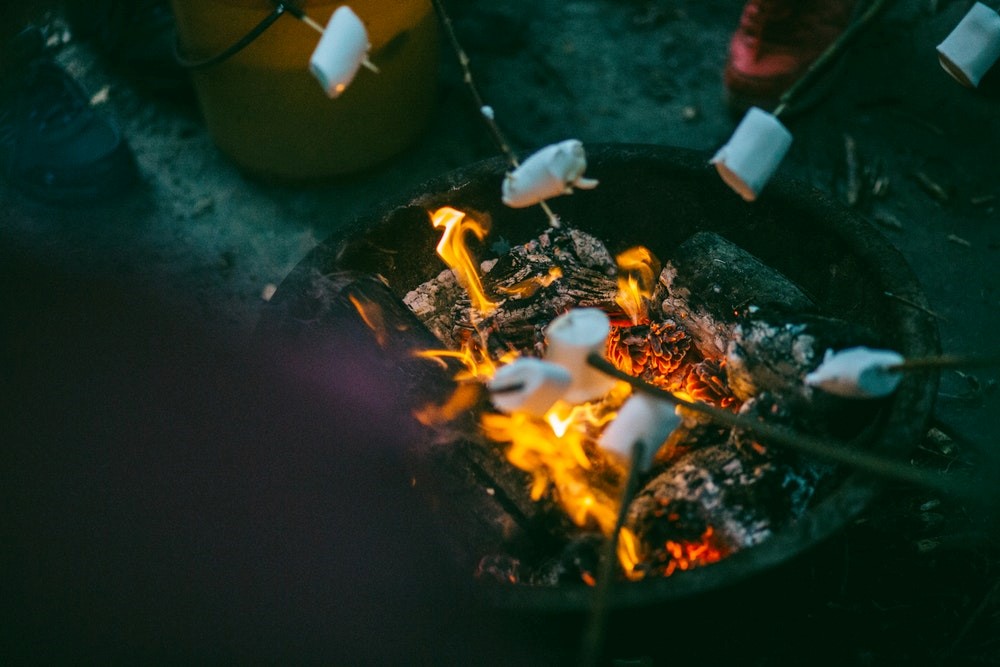 Firepits don't have to be pricey. While some may opt for a built-in firepit in their backyard, others may prefer a more affordable, portable firepit so that they can move and store their firepit wherever they please or even take it elsewhere. Portable firepits are a lovely option if you live in a rental home.
6 - Outdoor screen and projector
For some people, an outdoor projector isn't a necessity, but it can be a great feature your backyard offers as not everyone has such in their yard. A projector to some people may even seem like no big deal for the backyard, but the thing is, this simple piece of equipment can provide endless entertainment and allow loved ones to gain great memories together.
Installing a screen and projector means having the option to watch movies with friends and family during warm nights. Doing such can bring a different form of entertainment that cannot be compared to watching a movie on the sofa. There's something magical about watching a film in the breezy outdoors under the stars while lying on a blanket on the grass.
Conclusion
While designing your backyard your way is most important, there are certain things you can add your yard to make it even better: potted and hanging plants, a mini fridge, lanterns, a swinging bench or hammock, a firepit, and even an outdoor projector.
The latter may not be essentials for everyone or for every yard, but what they can provide is versatility, fun, and beauty in your outdoor space. You'd be surprised at how much time you'll begin spending in your backyard once you have an outdoor space that provides all three of the latter.
When designing your backyard, keep in mind that it should be a place of gathering and relaxing, not just a strip of land in the back of your home that you own. Make it special; make it yours. Everyone's backyard is going to be different, but use your best judgment to decide what your backyard in particular should have based on what you like, what you need, your favorite activities or hobbies, and what you believe a good backyard should feature.
If you need more interior or exterior design-related tips and tricks, check out the rest of our blog posts .
Recent Posts
Summertime is going strong and the heat is most certainly upon us. With triple-digit temperatures, k …

You may or may not know, Cocoweb started its roots in lighting. With LED lighting being our specialt …

Picture Perfect:The Art of Lighting Your GalleryWhen entering someone's home, your eyes are immediat …