If your big day is coming up soon, you've come to the right place. Weddings are all about togetherness, love and support, entertainment, laughter and happy tears, and of course, elegance. If you're having a farmhouse-style wedding, however, these tend to be more casual and raw as they tend to make use of burlap, hay bales, wildflower arrangements, naked wedding cakes, and minimal or pastel colors. Those wanting to really bring the romance and sophistication to their farmhouse wedding are going to want to implement the right lighting at both their ceremony and reception.
After all, illumination has the power to keep guests around, set the mood, and provide a well-lit atmosphere so that the celebration can continue long into the dark hours of the night. In that case, let's look at how you can light up your farmhouse wedding right.
1. Outdoor wedding? Make use of string lighting.
Let's start off with the basics: string lighting. Many outdoor weddings offer string lighting in trees or bushes, along pathways, around poles or pergola legs, or even hung above tables. You may even wish to use this type of lighting around an arch, podium, or along the aisle of your wedding. String lighting is perhaps one of the most romantic ways to illuminate a wedding besides using candles. It also has a fun appeal to it.
You can find string lighting in different colors, shapes, sizes, and lengths from Edison bulbs to traditional Christmas-style lights. String lighting is incredibly versatile, and it can be moved around as you desire. When the wedding is over, string lighting is simple to pack up and use elsewhere in your home or for other future events. Additionally, some string lighting can be quite affordable, depending on how much you plan on purchasing.
2. Place post lamps on the outside of the ceremony or reception location.
Whether you're having your ceremony and/or reception indoors or outdoors, you can implement gorgeous post lamps on each side of the main entrance. If you have more room in your budget, you could even have post lamps trailing down a path at your event to help guests see where they're walking in the dark or even help lead them to the right location.
Post lamps are classic and farmhouse wedding-friendly. Our Cocoweb website has both traditional post lamps and barn post lamps depending on how rustic you want your wedding to be. If you want to go all out, wrap flowers, greenery, burlap, or ribbon around your post lamps at your wedding.
3. Find the perfect piano lamp to ensure the piano player can best perform.
Many like to offer live piano-playing at their wedding, often at the ceremony itself. Especially if your ceremony will be dimly lit for a romantic feel, your piano player would greatly appreciate a piano lamp to help them see the keys and read sheet music better to ensure they can put on the performance of a lifetime.
Our website offers different styles of piano lamps including ones that sit on your piano, ones that clip onto your piano, and even tall piano floor lamps that, hence the name, sit on the ground. If you're all about versatility and don't like the idea of buying a very specific item that is designed for one thing, consider opting for a piano floor lamp or a piano desk lamp which can easily be embedded into your home after the wedding, whether for piano-playing or for other purposes.
4. Light up the night with candles, but do it correctly.
Apart from string lighting, candles are another very common source of illumination at a wedding, but there are many ways to do so. But most importantly is ensuring your lit candles are not low enough to wear children or others could get burned or knock them over. Additionally, make sure they aren't close to any objects such as flowers, plants, paper, and the like just to be on the safe side.
Here are some ideas for implementing candles at your farmhouse wedding:
Place candlesticks in bottles (e.g., wine bottles) to set on reception tables.
In different sized jars or vases with water and beads, twigs, or flower petals, place floating candles on top.
Set candles along the aisle of your ceremony. Ensure the candles will not be in the paths of guests! You may even want to light these after your guests take their seat. You may use candles with fake, flickering flames to keep things safer.
Utilize both candles and candlesticks in candleholders of different heights for a fun twist.
If there is a pond, pool, or other small body of water at your wedding, place floating candles in it. You might even want to give each of your guests a lit floating candle to place in the water as a fun and interactive gesture.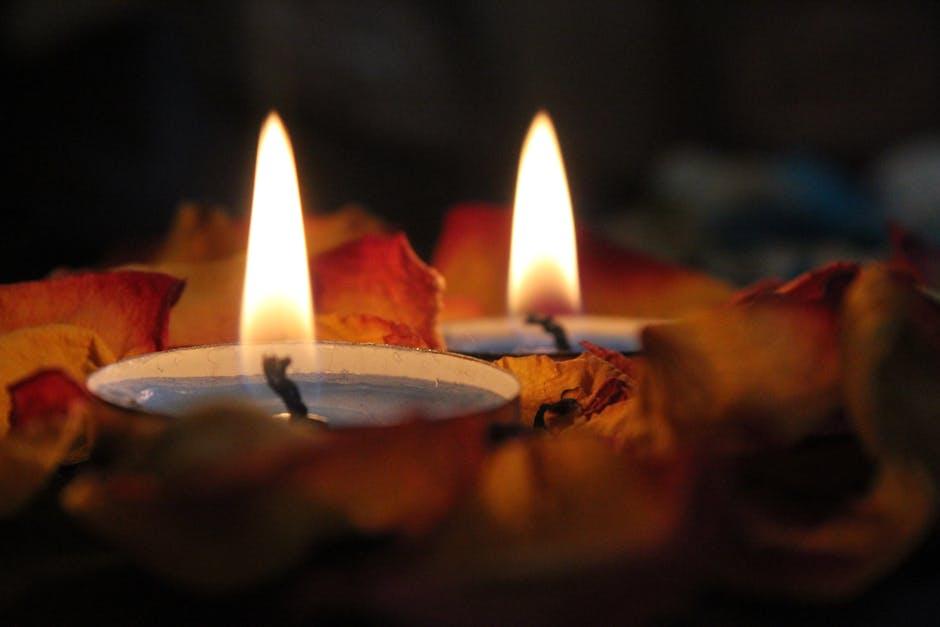 5. Place a desk lamp on the reception sign-in table.
If you plan to have a traditional sign-in table at your reception, a beautiful, vintage desk lamp can help illuminate where your guests need to sign. Desk lights come in all different sizes, styles, colors, and even features (e.g., adjustable neck/shade, dimming capability). However, others prefer the idea of using a table light such as a lantern on their sign-in table or even candles (real or fake) to keep the area beautiful and well-illuminated at the same time.
To complete your beautiful reception sign-in table, opt for a tablecloth with a burlap runner on top, picture frames with you and your partner, and a wooden plaque or white/blackboard featuring a quote written in rustic lettering. For a natural touch, add flowers, succulents, or other plants.
6. Place vintage table lights on the tables at the reception.
For those not wanting to mess around with candles, you may like the option of table lamps. Opt for ones that are lantern-style or offer some kind of country or nautical vibe, such as fixtures featuring a cage, which you can find on our Cocoweb.com store. Like with string lights and many other fixtures, table lamps are versatile in that they can be used in the general home after your wedding is complete, so you can get your full money's worth out of your table lights.
A beautiful alternative to buying table lamps would be to do a little DIY. Take a vase or mason jar, and place cordless, battery-operated string lights in each. Place these on the dining tables at your reception.
Conclusion
Regardless of how formal you plan your farmhouse wedding to be, there's something about lighting that can make it that much more enjoyable, memorable, and nostalgic. From string lighting to table lamps, there are many ways to light up your wedding and truly make it the special day you've been dreaming of from a young age.
At Cocoweb.com, we have plenty of light fixture options for you to pick from of several different colors to match your wedding, whether you're into a neutral or bright color. Lighting can play a crucial role, not just at your wedding, but for other events and within your daily life. Make the decision to light up your world, and everything else will fall into place.
Recent Posts
Summertime is going strong and the heat is most certainly upon us. With triple-digit temperatures, k …

You may or may not know, Cocoweb started its roots in lighting. With LED lighting being our specialt …

Picture Perfect:The Art of Lighting Your GalleryWhen entering someone's home, your eyes are immediat …