6 Great Excuses for Purchasing New Light Fixtures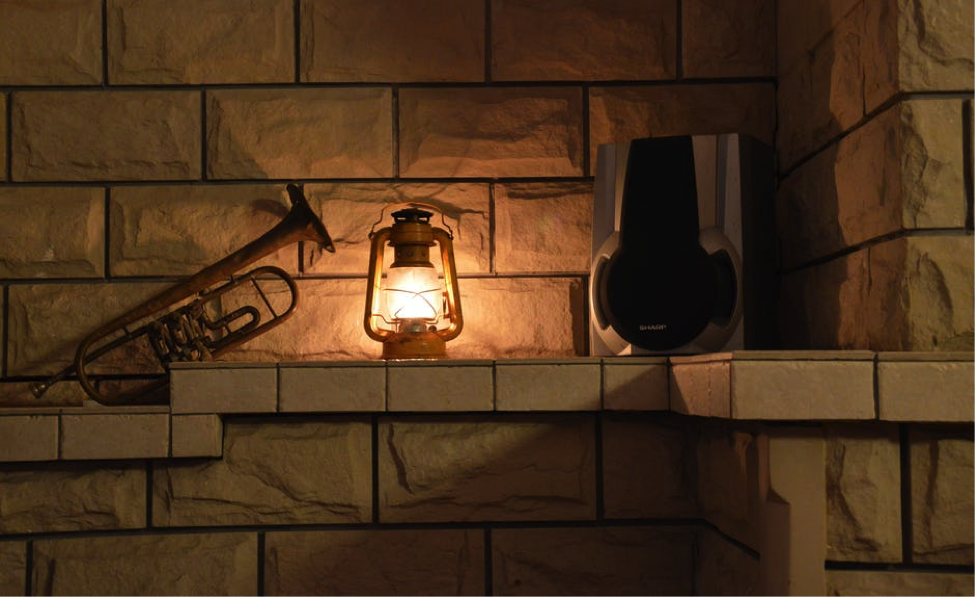 Whether you're on a budget or simply have a partner who isn't fond of the idea of getting new light fixtures for the home, convincing both yourself and others that more lighting is exactly what you need doesn't have to be so hard after all.
Check out these six adequate "excuses" for purchasing new light fixtures; they'll definitely come in handy one day:
1. "We need better home security."
Instead of opting for an expensive home security system, first opt for extra lighting which can help prevent potential criminals from your home (and even nearby neighbors' homes) before they even step foot on your property. This goes both for interior and exterior lighting.
Not only do criminals not want to be seen, but they do not want to know that somebody is home before committing a crime. Lighting suggest that a criminal can be seen and that somebody is likely home: the two things they hate the most!
When using lighting as a means of home security, it's recommended to opt for LED or solar lights that will be affordable and energy-efficient options – considering you will likely have these lights on for long periods of time.
Best of all, a fixture or two can often be cheaper and less of a hassle to mess around with than opting for a home security system.
2. "More lighting will boost our home's value."
Especially if you're hoping to sell your home in the near future, opting for more light fixtures can raise your home's value. Lighting can have significant power over how much your property is worth, surprisingly.
Besides actually physically raising your home's value, you can make your home look more expensive with the right amount of lighting. If you've ever watched horror films, you probably know that dimly-lit homes or other buildings are often viewed in negative light (literally). They look dingy, untrustworthy, sad, and not to mention, just plain creepy. At times, not having enough light inside and outside of your home can be seen as cheap or run down.
However, when neighbors and others who see your home or have the opportunity to step foot in your home see that everything is well-lit, it seems to them that you provided the money, time, and effort to make your property as high-quality as possible, making your space appear that it is worth more and more well-cared for.
3. "Our current fixtures are outdated for our space and just don't fit in like they used to."
The lamps you purchased in 1990 or the old chandelier you received from your grandparents might need to go. They were in style then, sure – but they aren't in style now. Or perhaps your personal taste changed over the years, and now you hate the current fixtures you have, leaving you thinking, "What was I thinking when I purchased this?!"
Regardless of the reason, it's okay to let light fixtures go if they just aren't cutting it anymore.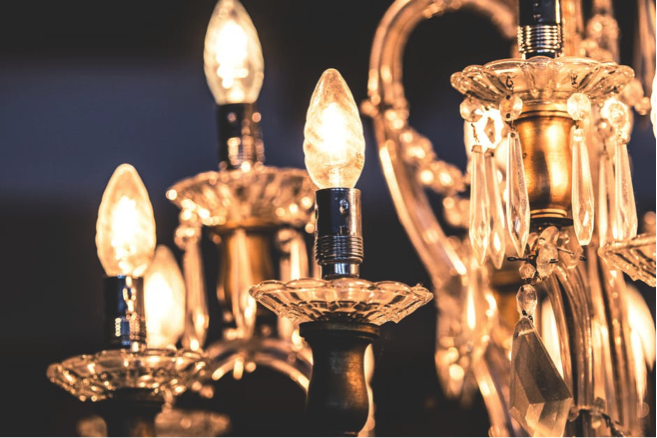 Options for ridding of your current fixtures:
Donating
Even though a fixture may seem completely unfit for your space or generally for any space, strongly consider donating your lights to a charity, antique shop, or second-hand store.
Selling
If you're wanting to get profit off your old fixtures, sell them online, to a friend or family member, on social media, or at a yard sale or flea market.
Refurbishing
If you still see some potential in your pieces, refurbishing them can bring them back to their former glory, but if inadequate lighting is still an issue for you, keep on reading this article.
4. "Extra lighting will provide safety for people walking to, from, and around our home at night."
When it comes to ensuring both yourself and others are safe, opting for a few fixtures is not a bad idea whether that be indoors or outdoors.
Extra illumination will ensure any potential trip hazards such as pets, cords, dips in the sidewalk, or stairs can be seen. Thus, you will have a reduced chance of paying for future medical bills or even a lawsuit if someone deems your inadequate lighting dangerous and blames you for any injuries they may have received.
Besides these particular hazards, the thought of having extra lighting can psychologically make people feel safer from the unknown lurking in the dark. After all, light is viewed as something that helps guide us and make things clearer. Illumination plays a big helping hand from walking to the restroom in the middle of the night to letting the dog out in the early morning before the sunrise.
5. "Because we have the wrong/minimal fixtures, it makes it hard to be productive in the evenings."
Illumination allows one to work at all hours of the day, that is, if there is enough available. Poor lighting in your home can psychologically make one feel sleepier earlier in the evening as well as suggest to someone that it is later than it really is. Even though light fixtures offer artificial lighting, believe it or not, they can have an actual effect on your body's natural circadian rhythm.
Imagine having better lighting in your home to allow you not just to feel more energetic during the evenings – especially if you work graveyard shift – but also allow you to complete specific tasks that require substantial lighting.
While many fixtures will do the trick for the latter, it is recommended to opt for task lights or desk lamps to allow one to complete specific tasks such as knitting, reading or writing, kitchen prepping, or jewelry making in rooms that don't provide quality lighting for such activities.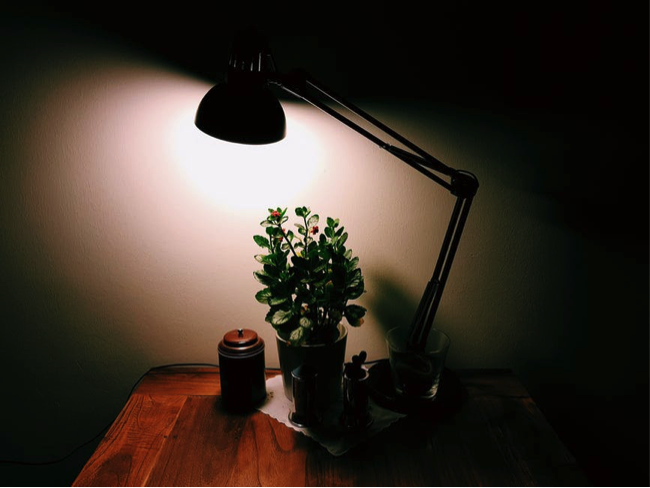 Having adequate lighting is an absolute essential for the colder months when the nights are longer than usual and can allow you to feel more awake and motivated any time of the day, inside or out.
6. "New fixtures can ensure our space looks renewed."
While not a significant reason for getting new lighting compared to the above reasons, giving your space some extra style is still a great excuse for wanting new light fixtures. If you feel that your space is bland or just needing a little something more after all these years, consider the following words of advice:
Go for a bolder fixture finish (e.g., gold, blue, yellow, etc.).
Use lighting to highlight a certain feature, area, or decoration in your space such as a bookshelf or a piece of art.
If your space lacks texture or pattern, provide it with the light fixtures you choose.
Even just a fixture or two – seriously, that's all it takes – added to your room or outdoor space can make everything click and allow you to fall back in love with your space again. When your space is exactly as you imagined it, you can feel better connected to it and thus, will have an easier time relaxing at the end of each day.
Conclusion
When it comes to picking out new lights or adding a couple of extra fixtures to your interior or exterior space, chances are, there's always a good reason. From better home security to adding an aesthetic flair to your space, light fixtures can provide exactly what you may want and need. Best of all, choosing new lights doesn't have to be expensive. At Cocoweb.com, you can find numerous styles and colors of fixtures for great prices.
Recent Posts
Summertime is going strong and the heat is most certainly upon us. With triple-digit temperatures, k …

You may or may not know, Cocoweb started its roots in lighting. With LED lighting being our specialt …

Picture Perfect:The Art of Lighting Your GalleryWhen entering someone's home, your eyes are immediat …