Designing and decorating an interior space is rarely a piece of cake. Even those who have been in the industry professionally for decades still have their moments of frustration and uncertainty. But just like any career path, there are certain capabilities and personality trait that interior designers must have in order to be successful with all of the pitfalls that may occur on the job.
Whether you're hoping to one day become an interior designer or are simply interested in designing or redesigning your own home from scratch, the following are qualities you might have – or can work on developing – that will help you through the process:
1 - Flexibility
Sometimes you might come across décor or a piece of furniture that you absolutely love. But sometimes when you go to actually put it in an interior design, it doesn't fit visually- or space-wise. Or sometimes you'll purchase something for a space and find that it needs something more to complement it.
In either of the latter situations, being flexible will allow you to work with what you have while still helping you keep your mind open when it comes to going with different route if necessary. Being flexible is also important with the amount of money you spend on an interior design. Considering that money is limited, it will be important that you are able to keep all alternatives at hand to ensure you get the most bang for your buck.
2 - The ability to take risks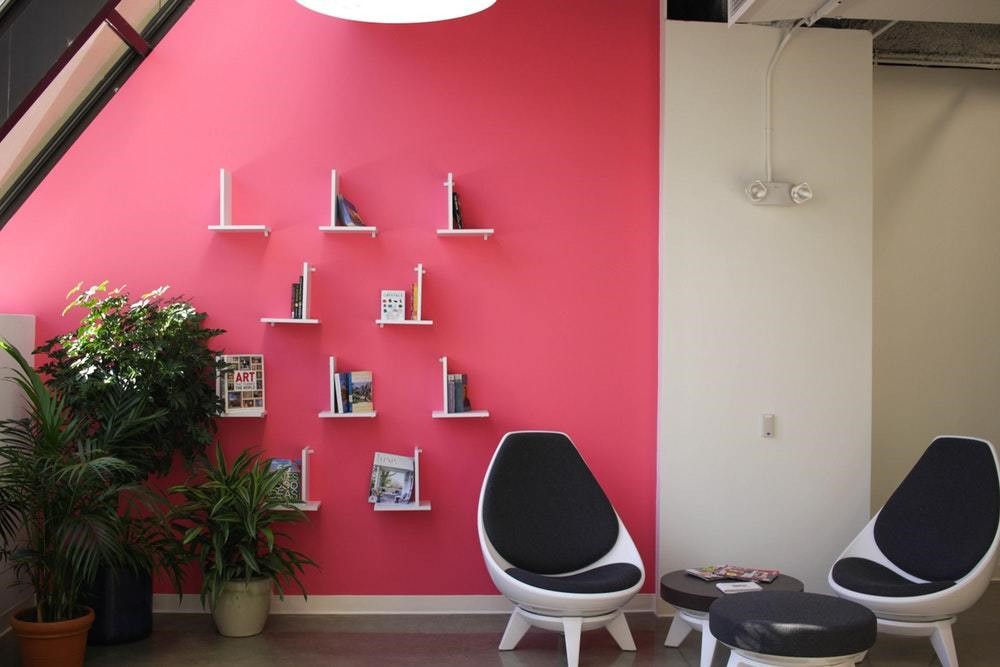 Obviously, taking too many or too serious of risks only signifies trouble, but being open to taking even the smallest of risks is going to play a big role for an interior designer. Taking risks means opening yourself up to new possibilities whether that be taking on an interior design gig or project you wouldn't normally take on or attempt to add a certain style to a space that might be considered a little wild or bold.
Part of knowing whether you are making a good or poor risk is having the ability to negotiate the pros and cons and decide which outweighs the other. If significant loss would be a result of taking a risk, and that loss would be highly-likely to occur, this might be something you should avoid taking. Using your best judgment is critical through these decisions.
3 - Great communication and listening skills
Especially since many interior designers go on the self-employment route, it's critical to be great in the communication department. While not every interior designer may be a talker, knowing how to communicate with your clients can greatly affect how each interior design you work with comes out.
If you're working with clients, it's important to say the right things at the right time, especially when things go wrong with the design. Knowing how to smooth talk your clients and socially show that you are optimistic and confident will leave your clients feeling the space. But of course, listening is just as important. The way you listen to what your client wants and how you actually take action with what they ask for will help you
In terms of designing your own space, being able to communicate well with staff in furniture stores, flooring shops, and other relevant places you might shop at for your interior design can teach you what you may be lacking and ensure you get exactly what you want, potentially for a discount if needed.
4 - Confidence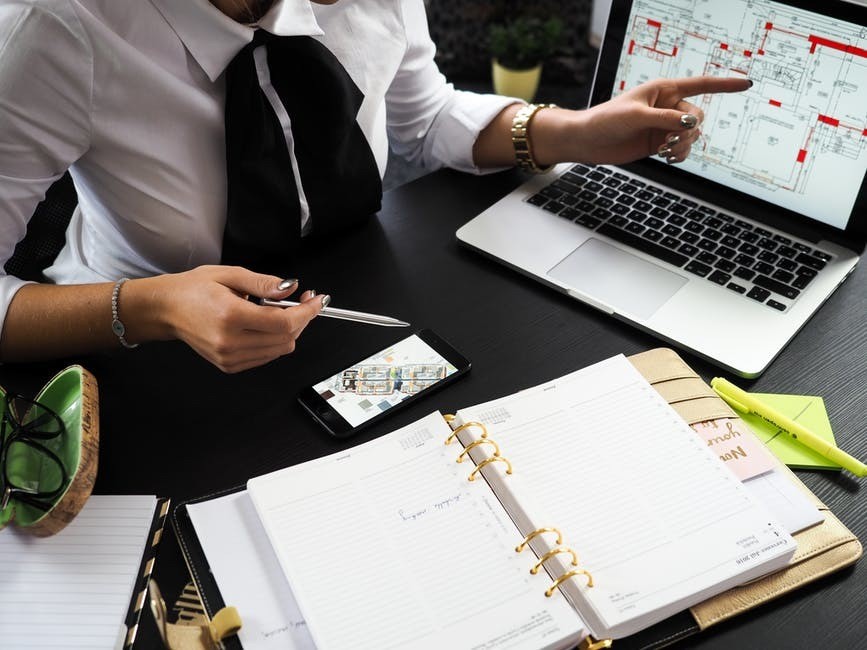 Confidence can help you in any area of life, including interior design. Confidence can help you personally as well as make people more confident in your work as a result of seeing your confidence. Confidence can help melt away your anxieties and frustrations on the job and can assist you in taking charge of your interior design projects in an optimistic, energetic way. Confidence is also an important trait when it comes to being open to taking risks.
If you're working with clients, it's still important not to let confidence override your ability to be a good listener and keep the perspectives and tastes of your clients in mind. Sometimes confidence makes us focus too much on our own egos and what we want or think is right. Keep a balance.
5 - Detail orientation
Details are everything in the interior design industry. Utilizing detail in the right way – neither too much nor too little – in a space is important. While analyzing and adding detail to a space might be considered time-consuming, in appropriate amounts, it can do a lot of good for a design.
Being detail-oriented means that you are able to focus on the little things of a home, design, piece of furniture, décor item, texture, or other aspect and notice when something is wrong – sometimes when others may not even notice them. A detail-oriented person might also be someone that can understand both the causes and effects of things.
However, letting detail orientation get the best of you can be troubling. Focusing on the details might seem positive, but for some people, it means focusing on the flaws and trifles of a design, which can in fact be time-consuming if one doesn't know how to only gravitate toward the details that require the most attention.
6 - Knowledge of everything interior design related from color to fabric
While the latter qualities are critical for interior design, knowledge is still a big part about being good at interior design. In fact, there is a lot to know about interior design – so much that professional designers have to go through college and become licensed to prove their expertise is substantial enough for the job.
For those who are interested in designing their own space or even friends' spaces, doing research online or picking up some interior design books from your local bookstore or library can be of great help. You don't have to know every little detail or every topic in interior design, but knowing a little of most topics should do wonders.
Some areas important for interior designers (both professional and non-professional) to have knowledge in include:
Color, color mixing, and palettes
Feng Shui
Shape
Pattern
Texture
Fabric
Space
Upholstery
Flooring
Lighting
Paint
Arrangement of objects
Interior design styles
History of interior design
Apart from understanding the latter, it's important to also know how to incorporate them and combine each with one another in a design.
Conclusion
While interior design isn't an easy industry, those who are flexible, confident, creative, detail-oriented, communicative, great at listening, knowledgeable in their field, and are open to taking risks are the best for the career. As for those who have no interest finding a job in interior design but rather wish to act as an interior designer for their own space, these same qualities are also important.
The main thing one can take from this blog article is that with the right traits and mindset, you can adequately design any space for any client – or even yourself. Finding different ways of doing things, being open-minded, and not being afraid to ask for help or do research in the areas you lack knowledge in are important to take on any interior design job, gig, task, or project.
If you need more interior or exterior design-related tips and tricks, check out the rest of our blog posts .
Recent Posts
Modern farmhouse decor is becoming widely popular across the world and is loved for its versatility …

Summertime is going strong and the heat is most certainly upon us. With triple-digit temperatures, k …

You may or may not know, Cocoweb started its roots in lighting. With LED lighting being our specialt …