As many know, Airbnb is an incredible online marketplace that allows homeowners to rent out their home to others temporarily. Hosting via Airbnb and other similar marketplaces can allow one to gain a supplemental or even a main source of income quite passively.
However, with millions of Airbnb listings alone – not even including rental listings on hundreds of other websites – it's a competition just to get prospective renters to even click on your listing, let alone, actually become interested in potentially renting your property. While you can pay for ads to better put your property out there with the goal to boost your number of bookings, there might be a better way to gain guests' interest: redecorating your rental.
Here are some interior design tips to make your Airbnb rental more attractive:
1 - Avoid Extreme Minimalism
Minimalism comes and goes as an interior design trend. However, in the eyes of the majority of potential Airbnb renters, a space that is too minimalistic is perceived as bland, boring, and incomplete. After all, part of the reason one rents out a home for vacation isn't just to getaway but also to enjoy their time spent in a cozy, attractive, entertaining space.
That said, your goal should be to nicely fill in the interior of your Airbnb home without cluttering it in the process. Remember, aesthetics, function, and safety should all be considered as you manage to create the proper balance between minimalism and maximalism.
2 - Don't Fear Adding Personal Trinkets To Your Space – But Not Too Much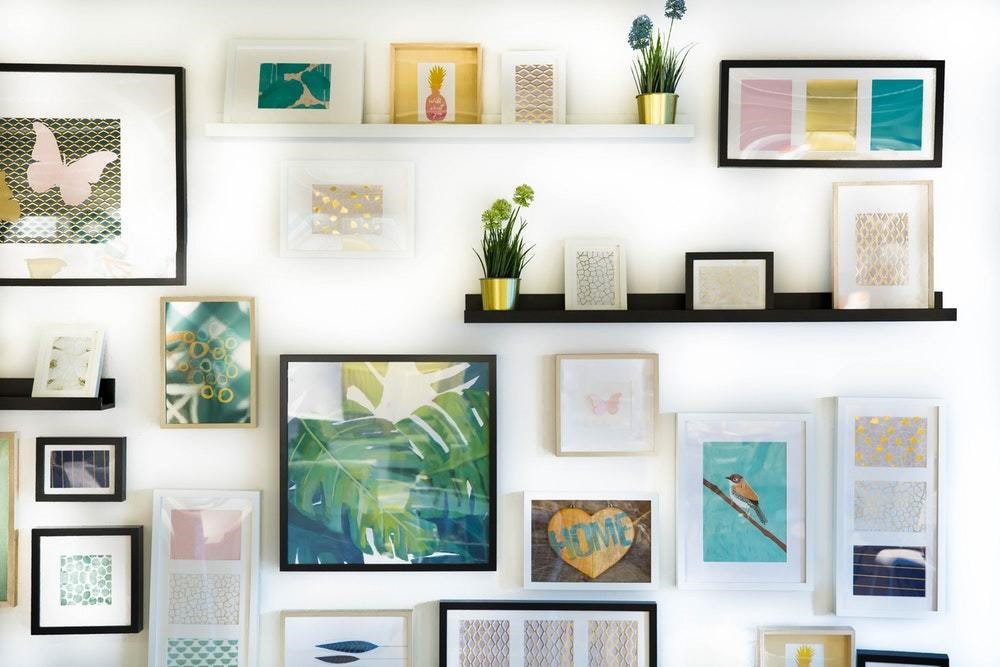 A lot of Airbnb properties lack personal touches. Many hosts try to make sure their rental spaces are free of personal trinkets to make things more professional. But truth be told, some personal touches can make an Airbnb more attractive, and thus, more likely to be booked. That said, don't be afraid to feature fresh flowers, an alarm clock, books, a stack of magazines, and throw pillows with quotes, for instance.
However, make sure not to overdo it with the personal trinkets. Adding personal photographs and keeping your own clothes in your closet is pushing it. The point of personal touches is to make guests feel like they are in a homey environment, not uncomfortable that they are in someone else's home.
3 - Avoid Hues That Are Too Bland And Neutral
Stop for a second and think: what's one of the most important aspects when advertising products and services? If you said color, you're spot on. Color is attractive near and far. In fact, colors don't just attract us, they can greatly empower us mentally and emotionally. But with a bland color scheme in your Airbnb, do you expect to attract anyone? Do you truly believe a neutral palette will be perceived as bright and bubbly by prospective renters? No.
While neutral colors are important to incorporate in an interior design, failing to add color will only detract Airbnb renters. That said, add a mixture of fun, unique hues and calming colors throughout your space.
4 - Paint Your Front Door A Unique Color
If you really want your Airbnb listing to stand out, and of course, be remembered by your guests, you might wish to paint your front door a fun color like candy apple red or sky blue. With a touch like this, you'll also have great curb appeal. Additionally, actually finding the Airbnb as your guest arrives to the property for the first time will be easier than ever. Not to mention, colorful front doors are Instagram-worthy and are a perfect spot for taking selfies in front of.
Some might be afraid to paint their front door a fun color. Some are more conservative when it comes to the color of their front door. However, others fear that they will frequently have to repaint or touch up their front door. Keep in mind that due to sun damage and the like, the front door will need frequent touchups regardless of what color it is to upkeep its best appearance.
5 - Select The Right Lighting
Lighting is important function-wise. We all know this. However, lighting also has an aesthetic component to it. Some light fixtures are simple and neutral in color while others are intricate and colorful. Nevertheless, selecting the proper lighting means everything when it comes to attracting guests to your Airbnb.
Picking out unique light fixtures from Cocoweb can ensure your Airbnb property is equipped with functional and aesthetic lighting. Opt for a fun chandelier, a colorful pendant light , or a trendy barn light. Adding these unique fixtures to the interior and exterior of your home can give your rental major appeal. Apart from these, adding accent lighting in the form of string lighting can provide relaxation and romance to your Airbnb in an instance. If you're aiming to attract a younger crowd, you might even want to opt for colored or color-changing lighting.
6 - Focus On Adding Character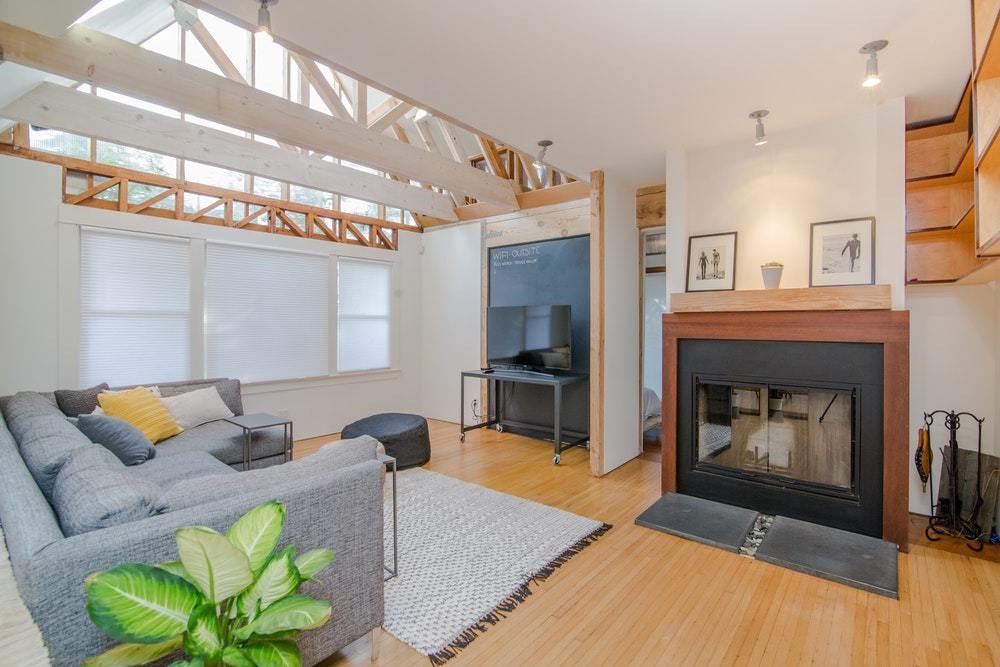 As mentioned, competition is high for Airbnb hosts. If you want your property to be selected over another, it's vital that you add character to make it stand out. A few odd or quirky items like unique patterns, a gorgeous fireplace, abstract art, or statues or figurines can provide the character your Airbnb needs to have power over other listed properties.
However, keep in mind that there's a difference between a property having quirky objects versus strange objects. Adding character to your rental doesn't mean you should hang brooms from the ceiling of your living room. Rather, character can be in the form of having an accent wall or wall mural, custom tile in the bathroom, or a unique architectural component in the home. Try to mediate a balance to ensure your rental still looks exciting, homely, and relaxing at the same time.
7 - Refrain From Making Your Rental Look Like A Hotel Room
The main goal as an Airbnb host should be ensuring your home doesn't look like a hotel room. While there are some aspects of hotel rooms that are smart to incorporate into your Airbnb space – like the organization of the bathroom and the inclusion of a desk – making your rental too much like a hotel room is boring and partially defeats the purpose of renting with Airbnb.
While you might like taking inspiration from hotel rooms when decorating your Airbnb property, don't forget to add other components that the average hotel room might not have. When deciding what your space needs, ask yourself, "Do hotel rooms usually have something like this?" If the answer is no, you might be doing something right.
Conclusion
While competitive, renting out properties via Airbnb and other sources can be a fun way to passively earn income. Perhaps one of the best ways to have a successful Airbnb hosting experience, apart from paying for advertisements, is to amp up the décor in the property you wish to rent out.
Avoiding extreme minimalism, adding personal trinkets, selecting colorful colors, painting your front door a unique hue, selecting the right light fixtures, adding character, and refraining from trying to make your rental look like a hotel room are all key to peaking the interest of prospective Airbnb users. Remember, people typically do judge a book by its cover. Your Airbnb rental is no different, so make a good visual impression.
If you need more interior or exterior design-related tips and tricks, check out the rest of our blog posts .
Recent Posts
Summertime is going strong and the heat is most certainly upon us. With triple-digit temperatures, k …

You may or may not know, Cocoweb started its roots in lighting. With LED lighting being our specialt …

Picture Perfect:The Art of Lighting Your GalleryWhen entering someone's home, your eyes are immediat …