Most of us spend a great chunk of time ensuring out indoor light fixtures are up to par, but when it comes to outdoor light fixtures, we tend to neglect the time we spend picking them out for some of the following reasons: we presume they will get faded and weathered in the great outdoors and thus just need to be functional and not beautiful, we think we will rarely use out outdoor lighting, we fear that our outdoor lighting will get stolen. For some people, exterior lighting just might not be in the budget.
But illuminating your outdoor space means getting to spend greater time outdoors, providing extra safety and security around your home, and generally providing convenience for yourself and others. Of course, there's an aesthetic importance when it comes to outdoor lighting as well.
Because we are often accustomed to spending less money and time selecting outdoor fixtures, our Cocoweb team has some tips to help you pick out some great landscape light fixtures.
1 - Take the time to decide what style of light fixture you're looking for.
First things first: decide the style you want your landscape light fixtures to have. Do you want something more modern or maybe something more traditional? Is there a certain style that you're hoping to go? Do you prefer lighting that appears rough and sturdy or soft and delicate? Are you attracted to light fixtures that are masculine or more on the feminine side?
It can be difficult to know what style you're looking for until you actually begin to start shopping around. In this case, as you start hunting for the perfect outdoor fixtures, make sure that you mentally (or physically) take note of what you want. However, remember that just because you prefer a certain style doesn't mean you'll be able to find exactly what you want or that, that specific style is going to be the best for your space; there may be something even better in store.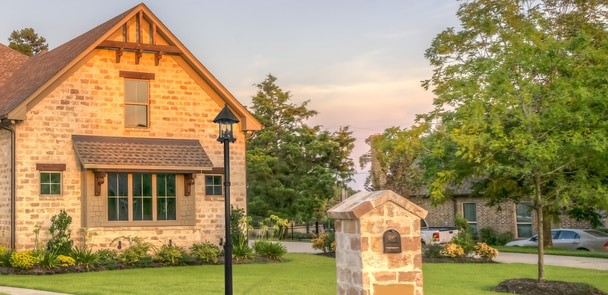 Our personal favorite outdoor landscape lighting would have to be the Elphin 4 Light Outdoor Lamp Post , this one is absolutely stunning once installed in your yard or neighborhood. The Elphin style is so classic and timeless, it has truly surpassed the test of time. The Elphin family is quite large, not only does it come in lamp post version, but can also be a lantern or sconce in the right setting.
2 - Consider colors you wouldn't normally choose.
This may be a difficult tip to follow, but going outside of your comfort zone when it comes to picking out fixtures in colors you may not initially choose can be a great way to explore what your space needs and looks best with. Many tend to go for black or brown landscape lights, and while they are beautiful and quite versatile, is this really the simplicity you want your outdoor space to offer? Could there be something better?
This doesn't mean you have to select light fixtures in colors that you hate. Instead, this means it's okay to think a little out-of-the-box. You might come across landscape lighting that is red or yellow or even silver. You could end up loving the idea of having colorful or metallic light fixtures that go beyond simple neutrals that you may initially choose.
3 - Go on the LED route.
If you want beautiful, bright light fixtures, going on the LED route can be a great option. While LED can be more expensive up front, they are more affordable in the long-run as they utilize very little energy, and thus, can last years longer than other bulbs out there. As well as this, LED lights are fairly cool to the touch unlike many other fixtures whose bulbs tend to heat up quickly.
Luckily, most landscape lights offer LED lighting that will look like a million bucks when illuminating in your outdoor space. If anything, LED lighting is one of the top favorites when it comes to outdoor lighting in general. Apart from saving you cash, offering great longevity, and looking beautiful in your space, LED lighting is also quite environmentally-friendly, which especially makes sense for light fixtures in your outdoor space.
4 - While you should be mindful of the price of your fixtures, don't assume quality as a certain price tag.
The sad truth is, when we are shopping, we assume that the products that are the most expensive are the best, will be constructed of the best materials, and will last the longest overall. We tend to think that the reverse is true for products that are more affordable. However, know that quality and price are not always corresponding.
But when picking out your landscape light fixtures, focus on quality, and worry less about the price. Don't pick something out of your budget, of course, but remember that sometimes quality can be found at an affordable cost, but other times, it might be found at a greater price. Every fixture is different. If at all possible, look at the reviews of the light fixtures you come across as users' honest reviews may give you clues to how well the fixtures might hold up in not just a few months' time but for many years.
5 - Think strategically where you need illumination the most – and the areas that you wouldn't initially think to install light fixtures.
While you may be interested in adding more lighting to your landscape, you might also be on a strict budget. But instead of believing that more is more when it comes to adding light fixtures to your outdoor space, remember that less is often more. Sometimes less will all you will need for now; sometimes it may be all you need, period. However, for less to work, you must be able to use what you have in the right ways.
One way to do the latter is to place emphasis on where you need outdoor light fixtures the most. Does your entire yard itself look bland? Is there a specific part of your yard that desperately needs to be illuminated? Focus on these particular areas first before you tackle any other place in your yard, patio, porch, and the like. Set your priorities as you select certain outdoor areas to place outdoor illumination first. Secondly, decide where you would never think to install light fixtures just to add some spice.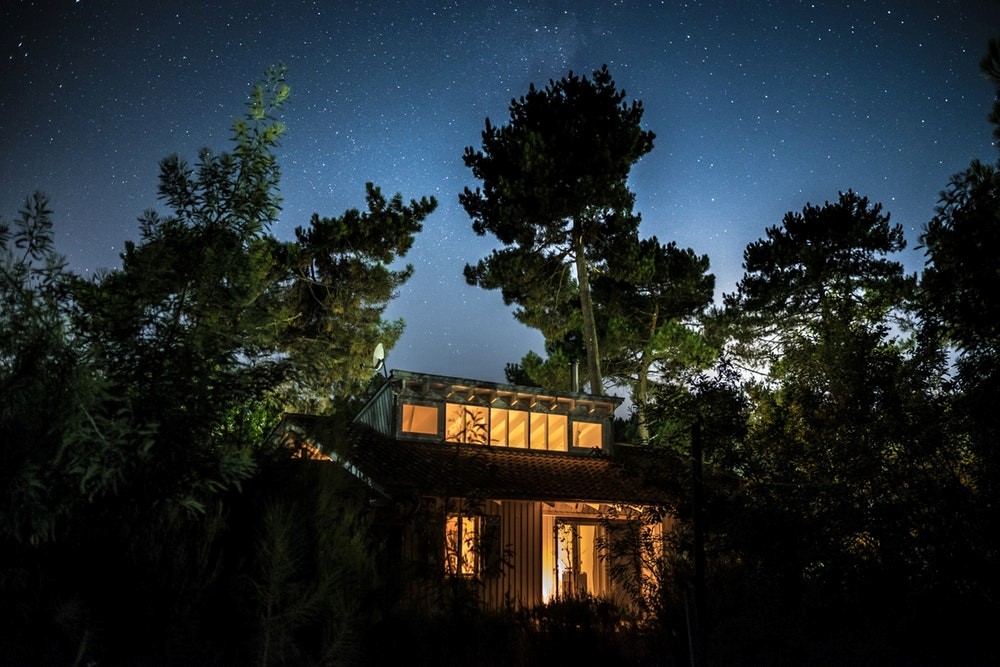 6 - Don't settle when it comes to the placement of your light fixtures.
Buying quality light fixtures isn't just about the actual buying process; it's also about the installation as once your fixtures are installed, this gives you hints whether or not you need more fixtures or even completely different fixtures in your exterior design. After all, knowing how many fixtures you may need may not be clear until you begin to add them to your yard.
That said, make sure to install your lights in different areas of your yard. Sometimes when you have the wrong arrangement, it can seem like you have too many or not enough landscape lighting. It generally all comes down to the actual installation in the end. However, don't just settle with any single placement. Make sure to try out other arrangements first before letting your placement be the final product.
7 - Try out different installation approaches for your outdoor light fixtures.
Apart from playing around with the placement of your new light fixtures, it's important that you look into different installation approaches of your lights. Like the latter tip, playing around with a variety of installation approaches can help you decide if the amount of lighting you have is enough or if you may even need less.
But different installation approaches aren't just about the placement of your fixtures but also about how many fixtures you use amongst other factors. For example, if you're wanting a clean, sleek, and modern approach to lighting, you might consider a minimalistic approach. If you're looking to install lighting mainly for safety purposes, you might want to install a dusk-to-dawn photocell base for your light fixture, in areas of your yard where security would be most crucial. This feature would allow your light to automatically turn on when it gets dark, and turn off when it gets light outside. Another great security feature to add to your light would be a motion sensor base so anytime motion is detected, the light will automatically turn on and stay on for a good minute and a half. This is a great feature to keep away potential lurkers on the property or stop a burglar in its tracks. When deciding on your installation approach, you should consider what your main goal is with your lighting and what your overall vision consists of.
8 - Pair landscape lighting with other types of lighting.
Just when you thought you were done picking out quality landscape light fixtures and installing them, it's important that you stretch your design a bit further by considering adding other types of light fixtures to your outdoor domain. After all, traditional landscape lighting deserves a pairing, which can actually make them stand out even more.
Generally, opt for lighting that not just goes in the ground but also fixtures that get installed on the wall, hung from the ceiling, or sits on a table. Consider table lanterns, barn lights, post lamps, string lighting, and other light fixtures to bring both the accent and ambient illumination to your space – not just to your lawn but also to pathways, your driveway, the patio or porch, and so on. Get creative with the other types of fixtures you opt for and where you install them.
Conclusion
Finding quality landscape lighting that will look beautiful in your outdoor space can be an intriguing process with great results if you put a little thought and patience into the process. Simple things like picking out unexpected fixture colors and experimenting with different installation approaches can help you to select and apply the best fixtures for your outdoor oasis.
Just like when you pick out indoor light fixtures, take your time with picking out exterior fixtures. Don't just select fixtures for their function but also for their aesthetics and how they suit your space overall. You will find that when you apply the latter tips when selecting and installing light fixtures, it won't be as difficult as it may initially appear. Don't worry about going outside of your comfort zone as you do such.
If you need more interior or exterior design-related tips and tricks, check out the rest of our blog posts.
Recent Posts
Summertime is going strong and the heat is most certainly upon us. With triple-digit temperatures, k …

You may or may not know, Cocoweb started its roots in lighting. With LED lighting being our specialt …

Picture Perfect:The Art of Lighting Your GalleryWhen entering someone's home, your eyes are immediat …