So, you just bought an older home – or maybe you've already been living in one. Even if it feels like home and even if it's already everything you want plus more, there comes a point in time where you'll feel like your interior design needs a major update. But where do you even begin? It seems that just about everything from your furniture to the architectural components of your home are too ancient for this era and would benefit from a little facelift.
However, for most of us, our budget is not unlimited, and for that reason, we'll be a bit stingy with how much we spend on updating our interior design. As they say, "Money doesn't grow on trees." With that being said, what should you focus on when you do go to update your dated interior design? Consider the following:
1 - Freshen up the wall color
One of the quickest and most affordable ways to upgrade your older home is to give your walls a fresh coat of paint. You may choose to paint your mauve walls crisp white or instead decide to repaint them a 2019 trendy paint color like chartreuse. However, maybe your home already has a timeless or modern coat of paint, but is there chipped paint? Are your walls dirty or streaked? Are there areas where the paint brush missed? You might still need to touch them up at the least. Either way, get rid of the antique wall paint or old-fashioned wallpaper, and start brushing away.
2 - Eliminate wall-to-wall carpet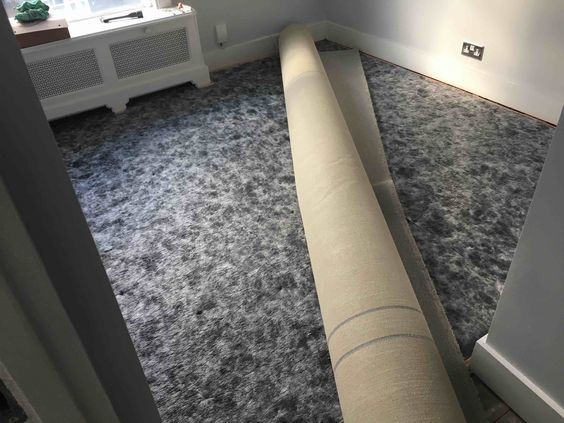 Although carpet can certainly still be modern if you select the right one for your home, wall-to-wall carpet is not. If your home still has carpet in the bathroom, for instance, that's an instant no-no in 2019. You might be a carpet lover, and that's fine. But to bring life to an older home, it's a wise idea to have a variation in flooring. Maybe you'll have tile or slate in your entry way; tile in the bathrooms; hardwood flooring in the living room, hallways, living room, and dining room; and carpet in the bedrooms. You can always add a large rug onto any hard surfaces. For any old carpet you may be keeping in your home, be sure to give it a good deep cleaning to make it look like new.
3 - Opt for modern décor
Sometimes something as simple as upgrading the décor in your interior design can make a big impact in your space. As you update the décor in your home, make sure to first focus on the main rooms of your home including your kitchen, living room or family room, and dining room. If you still have money left in your budget, then you can also redecorate the bathrooms, bedrooms, and other rooms in your home that may not be used quite as often. You may wish to slowly swap out old décor for modern décor piece by piece or may instead do it all at once depending on your budget and how much time you have on your hands.
4 - Integrate the rooms in your home
Older homes often feature a closed concept design, and well, in the 21 st century, open concepts are all the rage. While not everyone wants a complete open concept home, you might wish to do little things to help integrate your rooms to make your home appear open concept while still maintaining the level of privacy you prefer. But no worries, you won't have to tear down walls! Things as simple as removing doors from some of your home's rooms, creating larger doorways, or creating a wall cut-out are all ways to get a more open-concept space.
However, integrating your rooms in terms of selecting furniture, décor, and colors that are of a similar style is also a great way to create a proper flow in your home to ensure rooms don't feel cut off from one another.
5 - Upgrade appliances, faucets, and knobs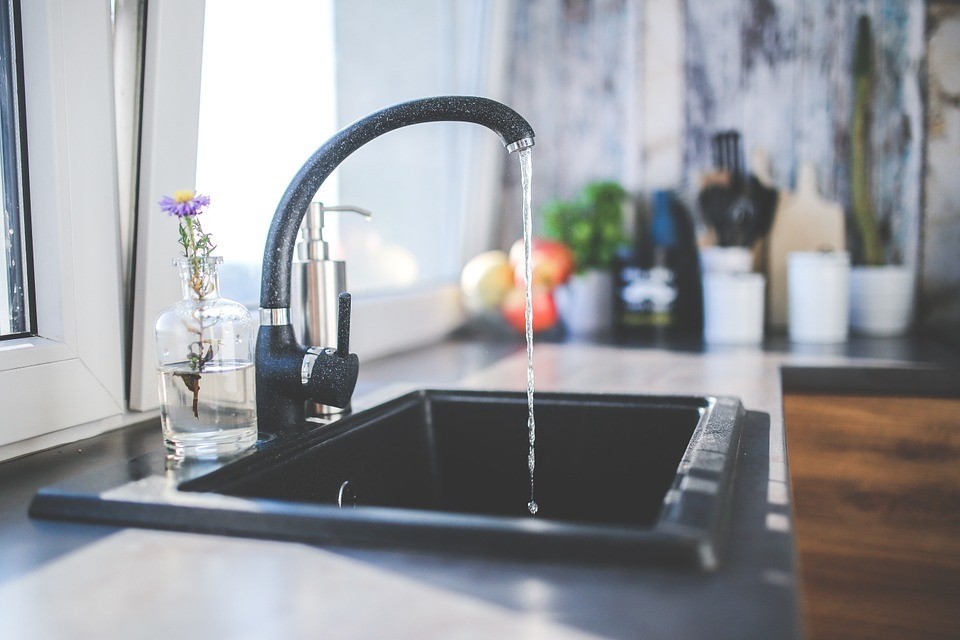 Dated appliances, faucet fixtures, and drawer and doorknobs are just some of the many things an older home might still feature. Many find them tacky or unattractive. To top it off, many old appliances, faucets, and knobs may feature rusting or other damage that may further affect their appearance and/or function. For that reason, you might wish to replace these, or at the very least, clean them well and/or give them a little facelift. Being more affordable, switching out knobs and faucets first is a great idea while upgrading appliances might come later. In the end, it's things like these that can certainly make a home look younger or older.
6 - Update light switches and plates
Overtime, light switches and plates can become discolored and ugly overtime. Additionally, styles and colors may change as new trends come about. That said, it might be time to update your home's light switches and/or plates. If they're still in good condition, you might just wish to give your light switch plates a good cleaning. (Just be sure not to spray water or liquid cleaner directly on the plate if you're leaving it on; instead spray it onto a cloth before indirectly apply.) Besides cleaning, you might even wish to repaint your light switch plates for a fresher feel.
7-Add more lighting, and upgrade older lights.
A good chunk of older homes still has old-fashioned light fixtures. It's also not uncommon for older homes to lack sufficient lighting. Regardless of the issue you have at hand, it's a good idea to consider adding modern lighting to your home's interior (and possibly its exterior as well). Old gas lamps, antique crystal chandeliers, and mid-century modern space age light fixtures are things of the past. Replace these light fixtures with trendy barn lights, colorful pendant lights, metallic chandeliers, timeless recessed lighting, or track lighting.
8 - Replace dated doors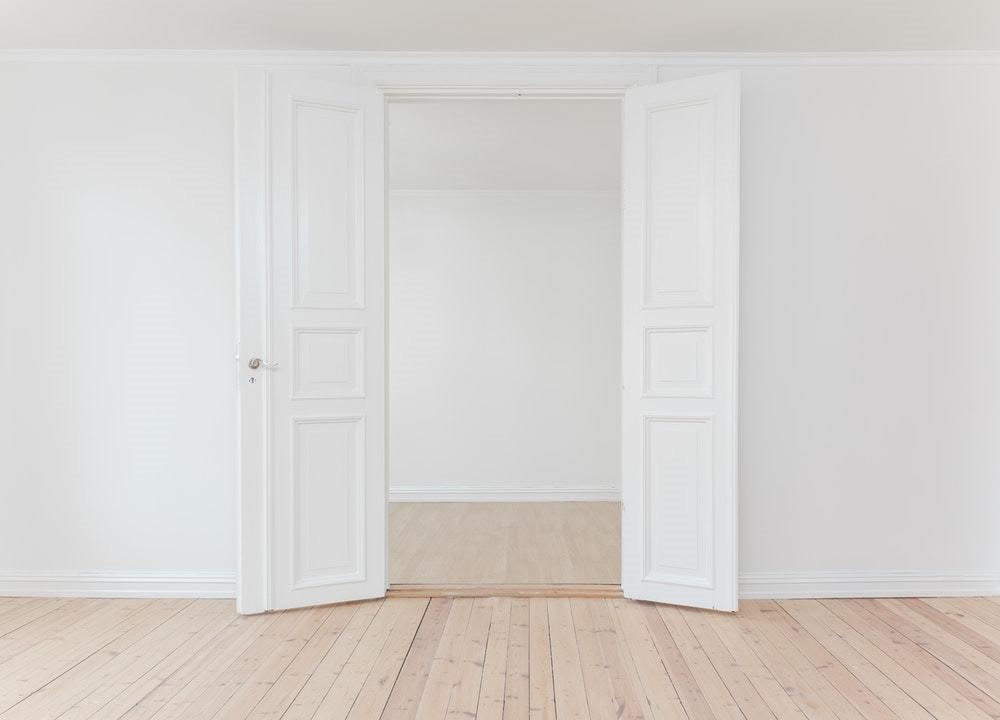 It's not uncommon for the doors in older homes to be thin, plain, hardwood in material, and unpainted. Likewise, dated doors are often short and narrow, making them inconvenient for those who are taller or wider. Modern doors, however, are usually thicker, taller, wider, come in a variety of fresh colors of paint from white to beige, and tend to have decorative panels. Swapping the doors throughout your home instantly provides an older home a more modern feel.
If you're all about curb appeal, upgrading your front door from a splintery, wooden door with antique etching to one that is trendy, smooth in texture, and brighter in color can make a world of difference. Remember that there's a difference between a dated door and an antique door that's trendy. Chances are, yours is the former.
Conclusion
If you're thinking about purchasing an older home or currently live in one, you're probably already well-aware that the interior of your home isn't so up-to-date. Fortunately, a little upgrade here and there is often sufficient without the need for engaging in a lengthy full-blown home remodel or demolition.
Repainting your walls, getting rid of wall-to-wall carpet, adding modern décor, integrating the rooms in you home to make for a more open concept design, upgrading appliances and fixtures, updating light switches and plates, adding more lighting, and replacing old doors are all ways to bring life to an older home.
If you need more interior or exterior design-related tips and tricks, check out the rest of our blog posts.
Recent Posts
Summertime is going strong and the heat is most certainly upon us. With triple-digit temperatures, k …

You may or may not know, Cocoweb started its roots in lighting. With LED lighting being our specialt …

Picture Perfect:The Art of Lighting Your GalleryWhen entering someone's home, your eyes are immediat …