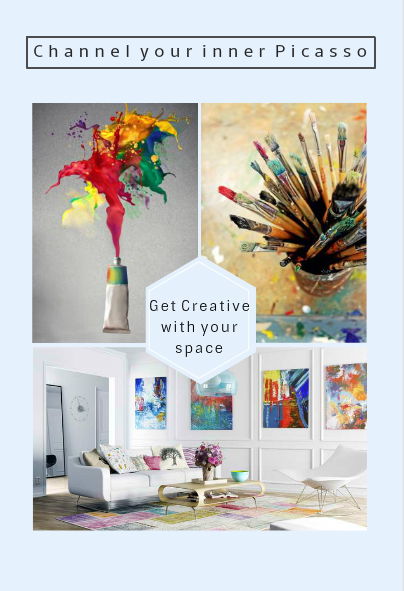 Are you looking to spruce up your home, to make it look fresh and new without spending much money? There is nothing like the appeal of original art to liven up a space and make it your own.
Even if you've never considered yourself an artist, you can create a focal point in your home utilizing art. Search the internet or home decor magazines for an idea that appeals to you. Then, you can work to bring it to life in your own home.
Perhaps you have a photograph taking up space on your phone or hard drive that is just begging to be enlarged and printed out. Your local drug or department store often has a photo processing area where you can make that happen. You can then find an inexpensive frame to set it off perfectly. You could also print out a few photographs and either frame them separately in a collection or purchase an attractive collage frame.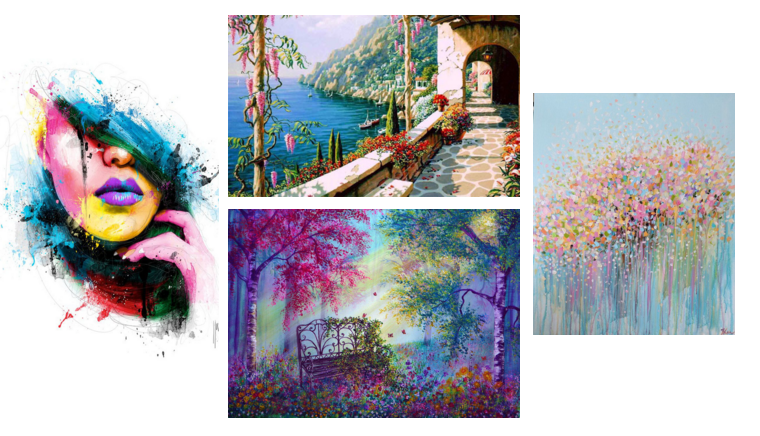 If you are feeling more adventurous, you can create a piece of art yourself. If you wish to use acrylic or oil paint, purchase a stretched canvas in your desired size at a local art supply store or order one online. If you would prefer watercolor, pastel, or marker, heavyweight paper will serve the purpose. There are many papers available in all different colors. Once again, a trip to your local art supply store will provide you with much to choose from.
Find a place to work in your home where your art will be able to dry without being disturbed, then let your creative juices flow. You can create either a realistic image or an abstract design utilizing your favorite colors. Either way, original art always makes an impact.
Art on a stretched canvas can often be hung as is, without a frame. For works on paper, you will want to find a mat and frame to both highlight the work of art and keep it from getting dusty and ruined. You can choose a mat in a neutral color such as white or beige or pick a color from your artwork to accent. Whatever color your mat is will bring out that same color in your art work.
Hang your art in a prominent location where it will make an impact and bring you joy. For the finishing touch, purchase picture lights to highlight and draw attention to the piece. Enjoy!
(images from: 88artstreet.com, postgrad.com, modulightor.com, liveinternet.ru, freeartlessons.wordpress.com,fineartandyou.com, opius-exist-in-color.tumblr.com, greatinspire.com, wa-ll-pa-pe-rs.blogspot.com)
Recent Posts
Modern farmhouse decor is becoming widely popular across the world and is loved for its versatility …

Summertime is going strong and the heat is most certainly upon us. With triple-digit temperatures, k …

You may or may not know, Cocoweb started its roots in lighting. With LED lighting being our specialt …