Decorate Your Life With Natural Light
Have you ever woken up in the morning with a beam of light coming into your room or walked into an illuminated room due to the sun´s light, and instantly felt happy and content with a smile on your face? That's because natural light affects our mood in a positive way; It brings us joy, happiness, comfort and peace of mind to our lives, it makes us feel alive. However, we often neglect to use and open up our homes to the natural light around us. We only think artificial light is important when it comes to decorating, design, and lighting, but natural light is just as essential to help brighten up and highlight designs in our homes.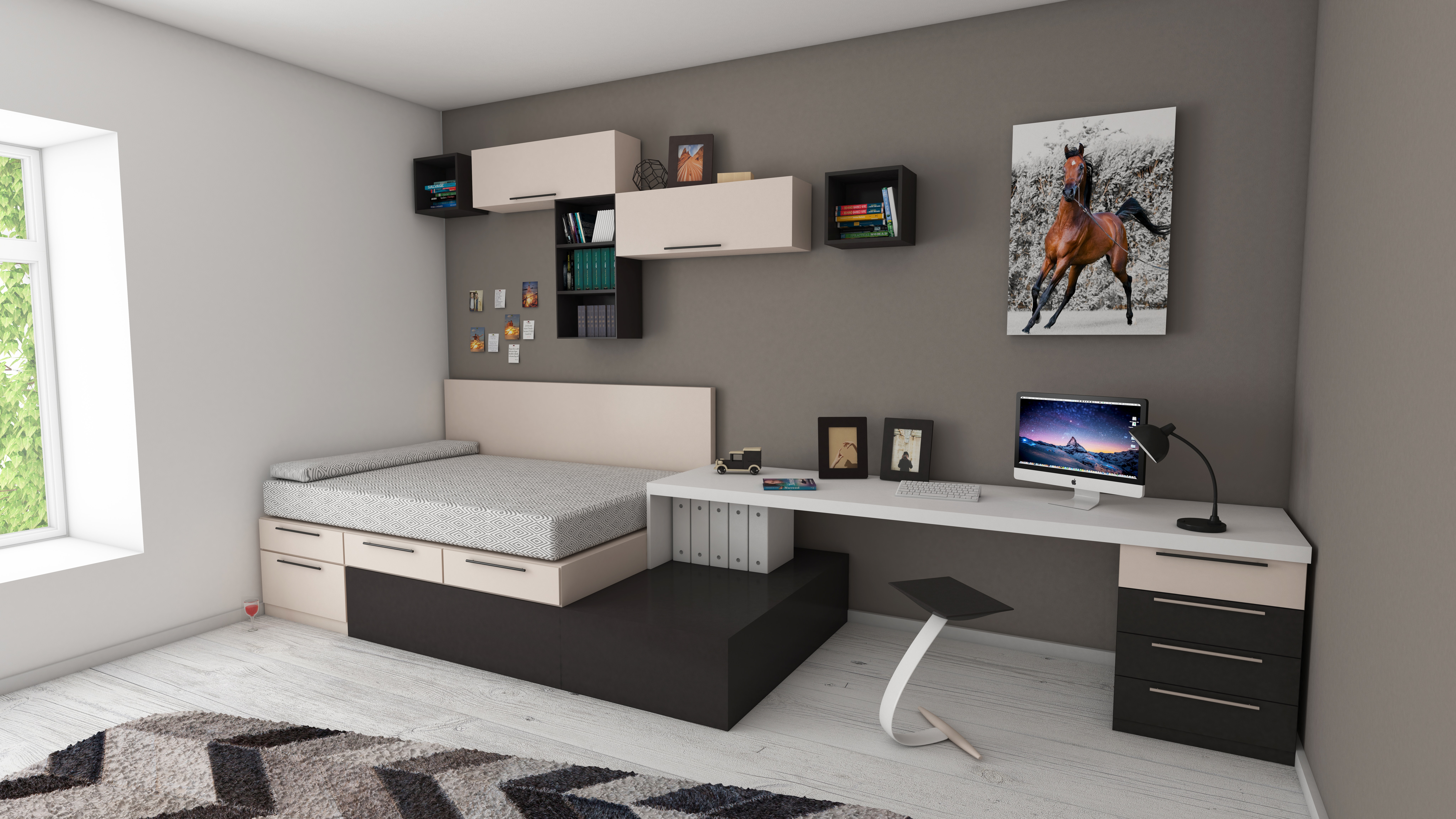 If your home is lacking natural light, here are some tips on how to decorate and design your home so it can benefit from natural light:
Decorate your home using mirrors and other objects with shiny surfaces such as chandeliers, gold door knobs, brass lighting, silver photo frames and acrylic clear furniture. Natural light reflects off of these shiny surfaces spreading light throughout the house.
For curtains, use light colors and light weight fabrics to add light to rooms instead of heavy, dark, thick fabrics. Heavy and dark-colored curtains block out the sunlight whereas, lightweight, soft curtains easily bring in light.
Use glass doors and windows to get more light into your home. You can also use glass tabletops and acrylic chairs to allow light to move throughout the house.
Add lighter, neutral paint colors to walls such as white, tan and gray to reflect light. You can also use light colored floors, preferably white.
With dark ceilings, don't use dark floors and walls. You can balance a room using a white or light paint color. You should also use recessed lighting fixtures to add light to dark ceilings or spaces and dimmer lights to control the light setting.

If your kitchen has dark colored cabinets and dark wooden floors, use light, shiny surfaces on the countertops and stove to make the room appear lighter and with a feeling of open space. Large metallic and silver light fixtures as well as a white sink would be perfect for the kitchen too.
Pendant lighting fixtures are great to use for the kitchen. Task lighting and the natural light compliment each other during the day while task lighting brightens up the room at night time. It is recommended to use copper, brass or glass fixtures to reflect light and to lighten up dark areas. They are ideal for kitchen islands and breakfast bars.

If you enjoy having a dark bedroom, you can balance out the room with light colored bedding, cushions and rugs. You can also use soft lighting in certain areas of the room such as pendant lights and side table lamps. These add light without killing the dark mood and design of the room. You should use mirrors and soft furniture as well as light curtains to bring in natural light into the room. It would also be a good idea to use shiny hardware as much as possible such as brass door knobs.
When decorating a dark room, incorporate light colored pillowcases and bedding, and add lighter accessories. This will create a calm atmosphere with a feeling of space and light.
If you want to make a room dark, determine the amount of natural light coming into the room. If your room is filled with windows and doors, use more dark colors on the walls. On the contrary, if you have few windows and doors, use less dark colors. However, if you want to make your room dark and there is little natural light coming into your room, use light paint colors on the ceiling and floors. This will lighten up the room. Overall, play around with the natural source of light and dark colors to balance the room.
To add more light to closets, use pendant lights and recessed lighting. You can also use mirrors to reflect light and LED closet rod lighting.
In conclusion, these tips will help light up your home, using certain design and decorating styles with natural light. You first have to evaluate your home to determine the amount of natural light source being used to brighten up your room, and which areas of the room require more light. Keep in mind that dark furniture, dark curtains, and dark floors absorb natural light so removing things and/or replacing them with lighter tones and accessories would capture more light to the room. Once you establish a balance between natural light, colors and design, it will create not only an appealing contrast look but also a relaxing and optimistic feeling.
For more than 50 years, the lighting collections at Cocoweb have been designed and crafted by artists, for artists. Our products include picture lights, piano lamps, wall lights, ceiling lights, barn lights and much more! Contact us or visit us at https://www.cocoweb.com/.
Recent Posts
Summertime is going strong and the heat is most certainly upon us. With triple-digit temperatures, k …

You may or may not know, Cocoweb started its roots in lighting. With LED lighting being our specialt …

Picture Perfect:The Art of Lighting Your GalleryWhen entering someone's home, your eyes are immediat …