As everyone knows, one of the prime components of a living room or family room is the coffee table. Apart from holding beverages as we read the morning newspaper or watch television, the coffee table acts as a holder for magazines, books, plants, and décor items. Due to its variant functions and its crucial presence in front of a couch or set of chairs, selecting the most appropriate coffee table is not a quick task.
There are several things to consider before picking the perfect coffee table for your space. While it may seem overwhelming, we'll help break down the considerations to ensure shopping for a new table won't be a dreadful or lengthy of a task as you may believe.
Keep these factors in mind when looking for your coffee table:
Size
One of the most crucial aspects of your future coffee table (and really any furniture piece for that matter) is its size. This includes its width, length, and height. To give you an idea, many purchase a coffee table that is shorter than the couch or chairs that will be near the table. Many also select a table that has a shorter length than their couch. As for the width, most prefer a coffee table that is neither too wide nor too narrow – somewhere they deem right in the middle.
Regardless of your size preference, first and foremost focus on a coffee table that will properly fit your living room or family room, taking up just the right amount of space. The shape, which we'll talk about next, can also impact how big your coffee table might appear in your space.
Shape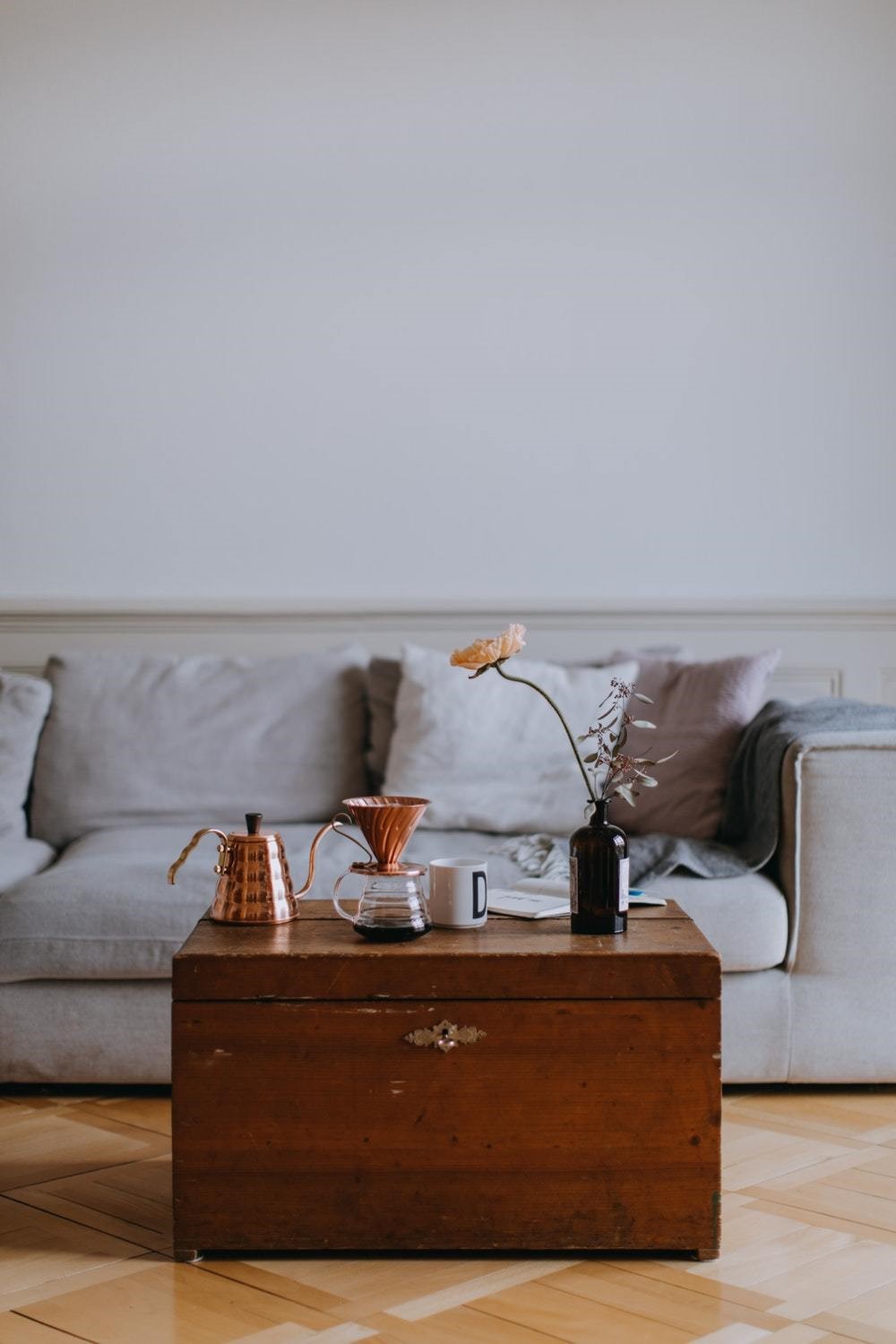 Typically, many already have an idea of what shape they want their coffee table to be before they even consider how it might look in their design. Some automatically will gravitate toward a rectangular or squared table while others might prefer a rounded or oval table. Chances are, you already have an idea of what your shape preference is.
However, the shape of your coffee table is also important when it comes to the other shapes already present in your interior design. For example, if your couch features very slick, sharp lines as do many of the other features in your space, going for a coffee table that is round or oval would make the most sense. The shape of your coffee table can also impact how large your table looks in your space. Tables with rounded corners typically appear smaller than their cornered counterparts.
Color
The coffee table you come across might be the perfect size and shape for your space, but if it's offered in the wrong color(s), this aspect alone can severely impact your interior design. Many will like certain paints and stains more than others, but whether or not it best suits their design is a different thing to think about.
But generally, selecting a coffee table similar to, complementary to, or the same as other furniture in your space should be the goal. And as many know, contrast and variance are also crucial. If your living room or family room has dark walls and décor, going for something lighter is usually most suitable – and vice versa.
If at any time you come across a nice coffee table, but it isn't featured in the exact shade that you want, always double check with the store selling the table to see if there are other colors it's offered in. You might also wish to contact the maker of the coffee table to see if they can make it in the color of your choice or refer you to a table that features your color of choice. If worse comes to worse, you can always attempt to stain or repaint the coffee table to suit the hue you're looking for.
Material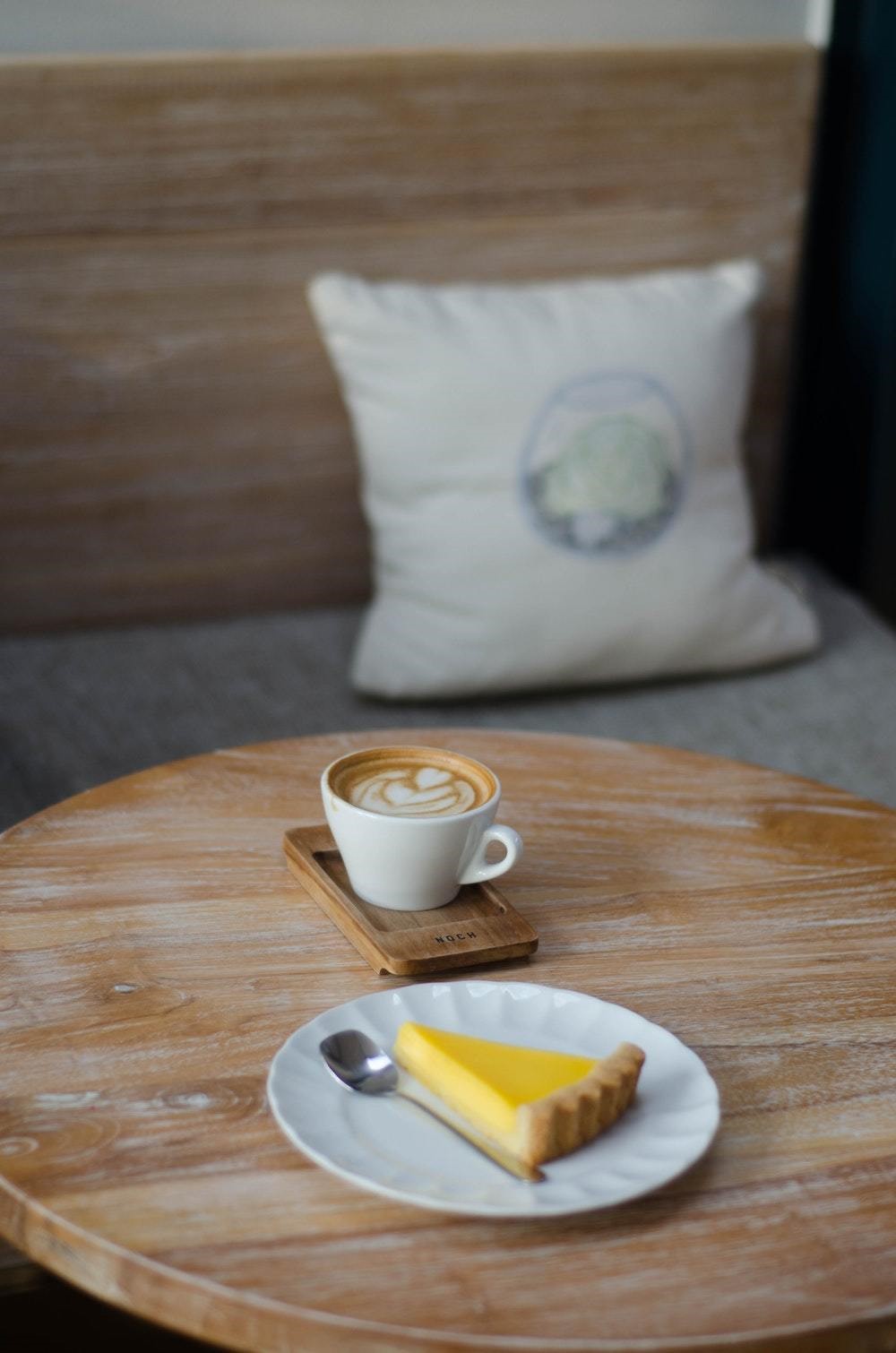 A coffee table should feature a material that is not only attractive for your space but is also convenient. Do brief research on the materials different coffee tables you come across are offered in, in terms of their longevity, whether or not they scratch, how they need to be cleaned, and if they require any maintenance.
Many often select wood coffee tables because they enjoy the aesthetics. However, these tables are sometimes prone to scratching and chipping and are not supposed to be exposed to water. They might even need to be restained and/or polished every now and then to maintain beauty. As for a copper table, these are also prone to scratching but must be waxed every few weeks for proper protection. Every material also has different ways it can, and cannot, be cleaned. Some materials cannot be cleaned with chemicals while others can, for example.
If the material(s) you want your coffee table to feature appear to be too high maintenance for your tastes, sometimes a great option is to get your table distressed so that any stains, scratches, dents, or chips your table earns overtime look as if they are intentionally apart of the design.
Storage
Not everyone wants their coffee table to feature storage space. For many, having a decent-sized tabletop on their coffee table is plenty of storage as is. However, others like their coffee table to feature drawers, a bottom shelf or series of shelves, or even cabinets. Others like the idea of having the latter on their coffee table but won't necessarily use it for storage purposes but rather consider storage features important when it comes to aesthetics.
If having plenty of storage is important to you, decide what type and how much storage space you might need your table to have. If you want informal storage space for simple, non-personal items like books or magazines, a coffee table with open shelving might be most relevant. If you want to store items that are personal or items that you would want to hide for the purpose of keeping your space clutter-free (e.g., DVDs, board games), going for a coffee table with drawers, cabinets, or even a truck-like storage design would be the best option.
Convenience
Convenience doesn't just refer to something that is easy; it can also be something that provides the proper accessibility or safety. In the case of having children in your household, for instance, it would make sense not to select a coffee table that has sharp, metallic, pointy edges. If someone in the house has a wheelchair, it might make sense to opt for a coffee table that is narrower to ensure there is more transportation space.
The point is, everyone is going to have a different idea of what convenience means to them and their family. Convenience typically comes down to not just the wants but the needs people may have.
Specific Characteristics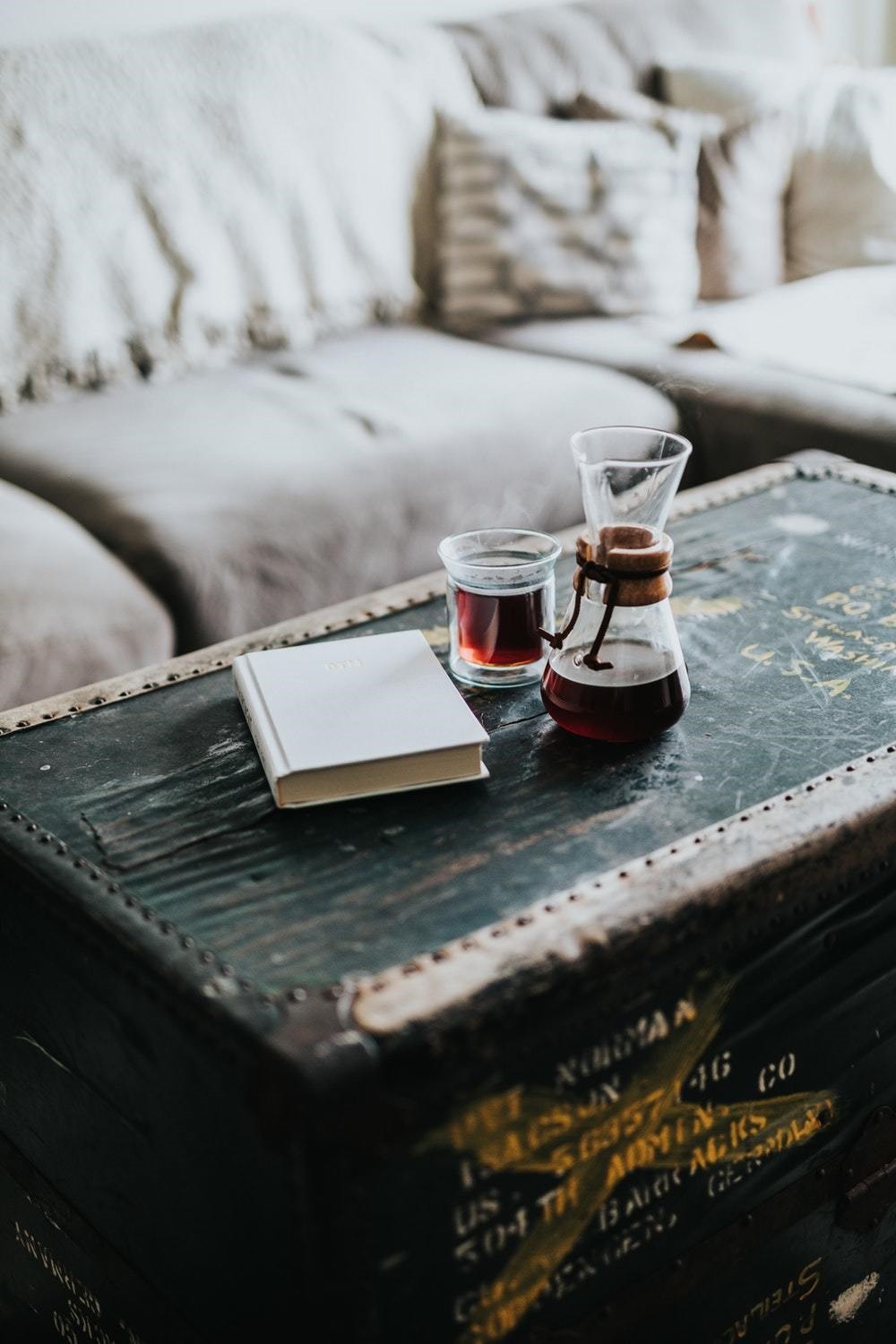 The last thing to consider in your next coffee table are the specific characteristics it may have. Rivets, distress marks, carvings, the style of handles or knobs on its doors or drawers (if present), the shape and thickness of the legs, and other more detailed features will be important to consider.
Because features such as the latter are going to be more specific, it's crucial that these aren't your primary concern when looking for the right coffee table for your space. For that reason, consider these the final and least important during your search. If you don't find a table with the amount of detail you want, you can always consider adding detail yourself.
Conclusion
Because coffee tables are a semi-large piece of furniture and are often viewed as a major component of a family room or living room, being careful along your search to find the right table is a must. Paying attention to the size, shape, color, material, storage, convenience, and specific characteristics of each coffee table you come across while you're shopping are all important.
In the end, there isn't a one fits all coffee table out there as there are different styles and types of tables out there. Picking the one that suits your preferences and looks great in your space is always going to be the best option over one that is trendy or a hot seller.
If you need more interior or exterior design-related tips and tricks, check out the rest of our blog posts .
Recent Posts
Summertime is going strong and the heat is most certainly upon us. With triple-digit temperatures, k …

You may or may not know, Cocoweb started its roots in lighting. With LED lighting being our specialt …

Picture Perfect:The Art of Lighting Your GalleryWhen entering someone's home, your eyes are immediat …