Home lighting is important to produce illumination, establish safety and security, and incorporate a design appeal. However, homeowners tend to focus more time on interior home lighting and disregard exterior home lighting.
Nevertheless, exterior lighting is a key necessity for your home. After all, it creates a solid foundation for your property. Let's give some food for thought: What do you immediately see when passing by a home property? Whether day or night, you see the exterior of a home. Of course, in daytime, you are able to clearly see the outdoors of a home but at nighttime, you see it from a different perspective and if its surroundings are installed with suitable outdoor lighting, it is not only well-lit but also well-protected and well-presented. You see, exterior home lighting is used as a "safety net" and simultaneously provides style and character to a home which creates a big impression. So aren't these all valid reasons to evaluate your outdoor home lighting?
You may be wondering how to get started. Well, first you need to assess the exterior of your home including porches, walkways, patios, garages, yards, gardens, entrances/exits and any other part of your property. This will help you to determine your lighting needs and create a plan of action. Think about which areas of your property need lighting for either security and/or illumination purposes as well as the areas that will provide a welcoming touch and curb appeal to your home. In addition, incorporate exterior lights to perform a certain function. It is also recommended to consider adding lights to highlight specific areas at nighttime. Overall, evaluate thoroughly your property to recognize those areas that can benefit the most from outdoor lighting.
There are a variety of choices available that will fulfill your outdoor home lighting needs. The following will help you select the right options according to your style preference, location and task requirement:
Security Lights – Everyone wants to feel safe and secure in their own home. That's why you should rely on security lights to provide the protection and reassurance that you need. Security lights work best in walkways, alleys and garages. There are motion sensor lights that turn on when they detect nearby movement. There are also dusk to dawn lights that automatically turn on after sunset and turn off with the natural light. Some even are waterproof and come with motion sensors providing both features in one single fixture.
Wall Lights and Outdoor Wall Sconces – You can use wall lights or sconces for porches, patios, entryways and garages. They can be installed on practically all vertical surfaces. Wall lights are sturdy and appealing for outdoor use.
Barn Lights – Barn lights were initially used for barns and farm buildings. However, these lights are now used for modern-day home interior and exterior design. They serve for both outdoor lighting and rustic decor. These lights are downward facing light fixtures with a wide, simple shape. These wall-mounted fixtures are also referred to as gooseneck lights due to their "goose-like" neck shape. Even some pendant lights are called barn lights because of their similar shape. They can be used for porches and decks. They are also great as wall-mounted fixtures to light up walkways and for over the garage door lighting. Barn lights come in different lengths, shapes, colors and styles to personalize your home, inside and outside.
Post Lights & Pier Mount Lights – Post lamps and pier mount lights are suitable for walkways, driveways and patios. They are great for open-air settings since they can endure rain and moisture. They also create a welcoming touch to your home.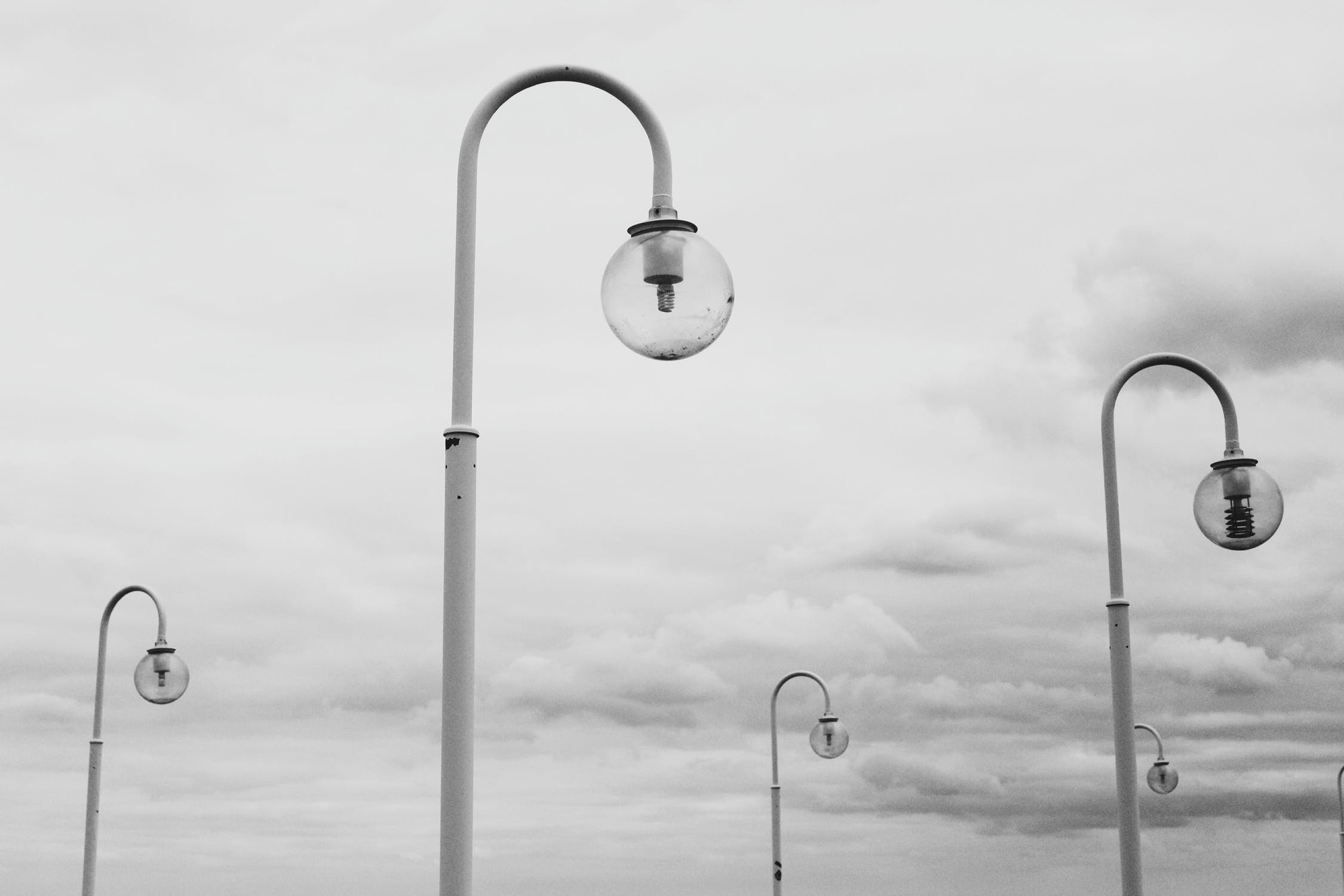 Landscape Lights – Landscape lights are best used in gardens and other landscape areas. Path or area lights, spotlights, well lights, directional lights and floodlights are different types of fixtures for landscape lighting. Path or area lights are used to light up walkways, pathways and landscape beds. Spotlights are used to brighten a specific spot, area or object. Well lights are in-ground lights to uplight trees or buildings. Directional lights, also known as bullet lights or accent lights, are for up and down lighting. Flood lights are placed to illuminate large areas. These types of lights are usually used in stadiums and outdoor playing areas as well as to light up streets. However, they can also be used for big properties.
Ceiling and Hanging Lights – Ceiling and hanging lights are perfect for porches, verandas and covered patios. They also come in handy when there's lack of space for wall lights and for places that are directly exposed to wet and rain since these types of lights are not. They are able to brighten up these areas and add an attractive look.
Underwater Pool Lights – Underwater pool lights help to light up pond areas, garden fountains, pool areas and any other water features around your home. They also capture a warm, stylish touch at nighttime.
Whether you´re looking to decorate the exterior of your home or to secure your property or provide sufficient outdoor lighting, there are many exterior lighting solutions to choose from. Visit Cocoweb to look through our selection of lighting fixtures. We have a variety of LED-lighting products such as barn lights, ceiling lights, wall lights and other outdoor lights to use for your home. Secure, decorate and light up your home with our elegant and crafted lighting fixtures. Come and take a look at our store at https://www.cocoweb.com/.
Recent Posts
Summertime is going strong and the heat is most certainly upon us. With triple-digit temperatures, k …

You may or may not know, Cocoweb started its roots in lighting. With LED lighting being our specialt …

Picture Perfect:The Art of Lighting Your GalleryWhen entering someone's home, your eyes are immediat …