It's time for another Featured Designer! The Featured Designer this week is Berni Greene of Brian Craig Interiors, LLC.
Berni is a Professional Member of ASID and IIDA. She's received many prestigious awards and honors for her designs and has participated in such charities as American Cancer Society, The Wellness Community, Calm, the Assistance League of Los Angeles, and Greystone Mansion for ASID.
Berni has been in business for 30+ years, currently providing her services to the Los Angeles, Westside, and San Fernando Valley. She prides herself on understanding her client's tastes and needs. She does many remodeling projects, always keeping within a realistic budget.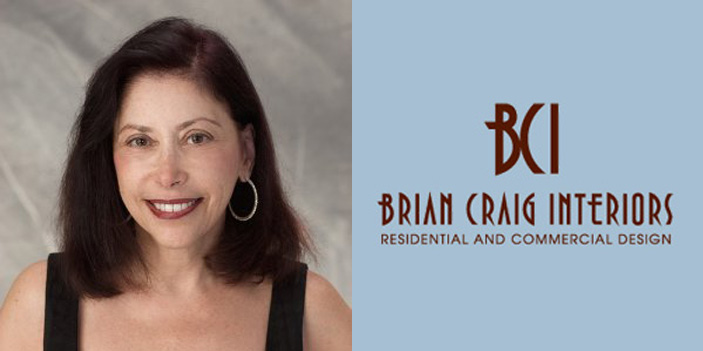 I had a chance to correspond with Berni about her work as an interior designer, her design style, and some of her challenges as a designer.
Rachel: Tell us a little about yourself.
Berni: I have been an interior designer for over 30 years. It all started in my early twenties when I met my future father-in-law who had a showroom in Manhattan. My future mother-in-law helped him in the showroom.
After being exposed to different furnishings, I thought to myself, what an ideal career it would be to become an interior designer.
After getting married my husband and I decided to move to Los Angeles. I decided to enroll in UCLA Interior & Environmental program to see if this was what I really wanted to do. The courses were rigorous. I made lasting friends and decided to pursue my career after graduation.
Before I started my company, I worked for a past president of ASID. There was a convention in Los Angeles, and she was very involved in it. She needed someone trustworthy who could handle her business and take clients to shop for things they needed. That's how it all started. I loved that aspect and loved helping to create a new environment for her clients. While working for her, I picked up my first client, a woman who knew I was going to UCLA for their interior design program.
She and her new husband had just purchased their new Tudor style home. They had a lot of antiques they wanted to incorporate in the space. I completed their living room, dining room, and master bedroom, all while still working for the other interior designer.
After that experience, I decided to open my own company, Brian Craig Interiors, LLC, which was opened in 1979. I named the business after my children.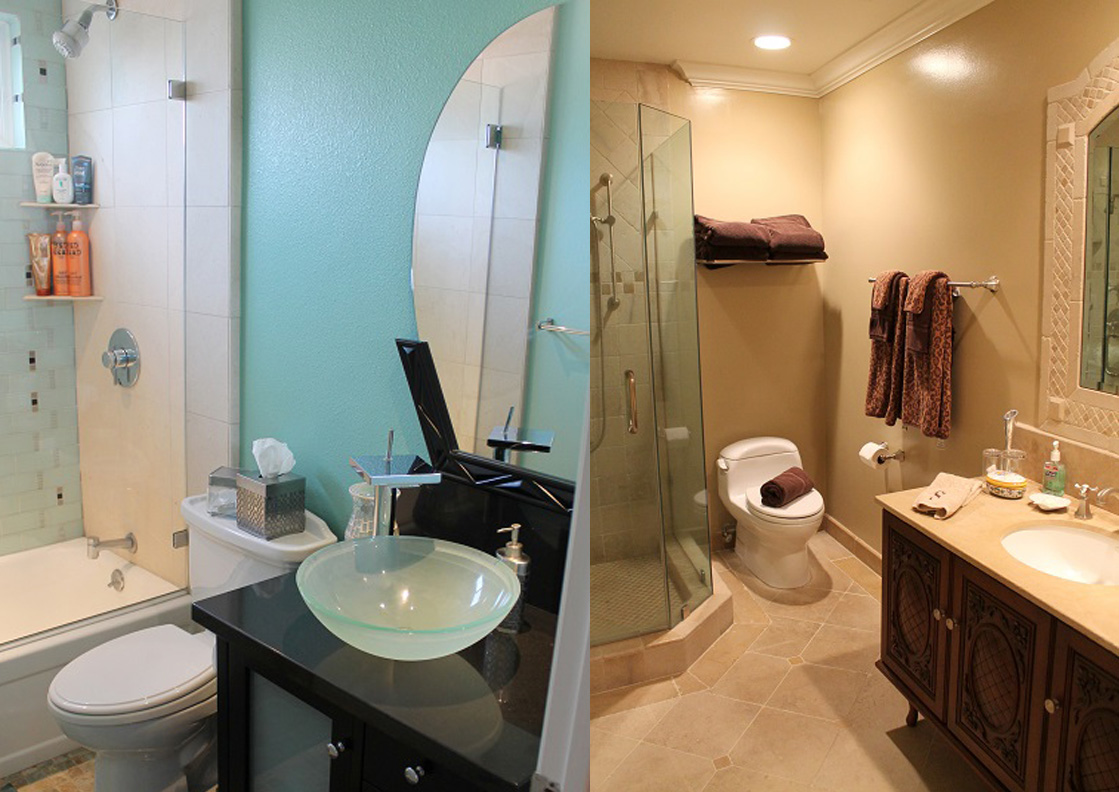 R: What would you say your preferred design style is?
B: My preferred design style is coastal and transitional, blending a little bit of traditional and contemporary to the mix.
R: What design trends are you currently coveting?
B: The design trends I am seeing are Mid-Century modern, being a throwback from the 50's and 70's. It is very popular in a casual setting.
I also see a lot of Shaker cabinetry in remodeling homes which is great for combining cabinetry in the Transitional setting. It can be mixed with light or white cabinetry and a deep color wood for perhaps the center island and/or pantry.
R: How about your favorite book/magazine on design?
B: I subscribe to Florida Design, which gives me a lot of inspiration. When I was published in a book called "TASTE" that was special to me.
R: Where do you find your design inspiration?
B: I find a lot of inspiration from various design magazines as well as hotels I have visited and design visions I have for my clients.
R: Do you have a recent project you are proud of or a favorite project?
B: I actually am working on my favorite project right now which is the kitchen renovation and exterior area. I am creating this look right now in a home in Calabasas with a very large kitchen. We want to incorporate retractable doors to create an "outdoor" living space with fireplace and water feature. Of course, there will be a built-in barbecue as well. The floor which will be a porcelain wood look will be in gray and white or tan and white, and I will carry the same flooring outdoors. They chose a Carrera marble in gray and white for counter tops. We will have glass tiles for the backsplash.
All of the latest appliances will be incorporated such as two dishwashers, a wine cooler and small under counter refrigerator as well as a 48" refrigerator, a 48" Thermidor stove with convection/convention ovens. In addition, we will have a wall convection oven with warming drawer and microwave.
R: What is your biggest design challenge and how you overcame it?
B: Biggest design challenge was taking a space that didn't exist to create a powder room. The construction of the space was made from an old storage closet which I converted into an all mirrored powder room. It looked spectacular when it was finished.
I also created a home theater room which was converted from an old living room that was completely demolished and redone. I used the Art Deco style, and this room has been published in The Robb Report. The result was a "Wow" factor.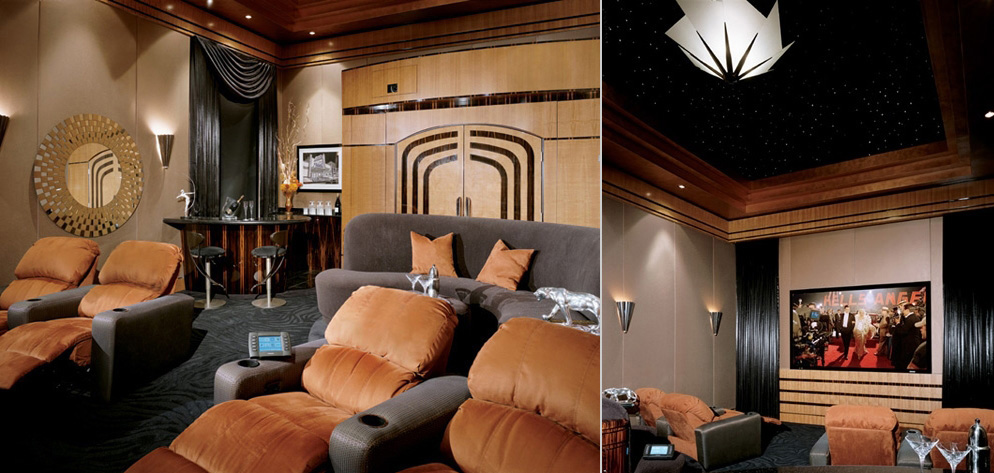 R: Do you have any advice for people with small spaces?
B: My advice to people with small spaces is to go up! I once did an attic bathroom that could not be changed. However, I heightened the entire room which gave the illusion of being in a larger space.
R: Do you typically design for residential, commercial, industrial or hospitality?
B: I have done commercial offices as well as hotels, but my favorite design is residential, usually involving construction. However, I totally enjoy purchasing and designing furnishings for each space I renovate.
R: Do you do any charity work or have any involvement in your community? If so, describe your work there.
B: I have been involved in 11 design houses that usually promote a charity. The Cancer Society, Assistance League, Calm, ASID Greystone Mansion, etc.
R: What is your biggest achievement?
B: My biggest achievement was winning ASID Residential award twice! I have also been featured on"Designer's Challenge" for HGTV. I also have been published in Better Homes & Gardens, The Robb Report, Audio Visual Interiors, Designing With Tile, Calabasas Magazine, and others.
R: What makes a happy home?
B: What makes a happy home is the people who live in it! When I hear a client tell me they love their home after I worked on it, it gives me great pleasure.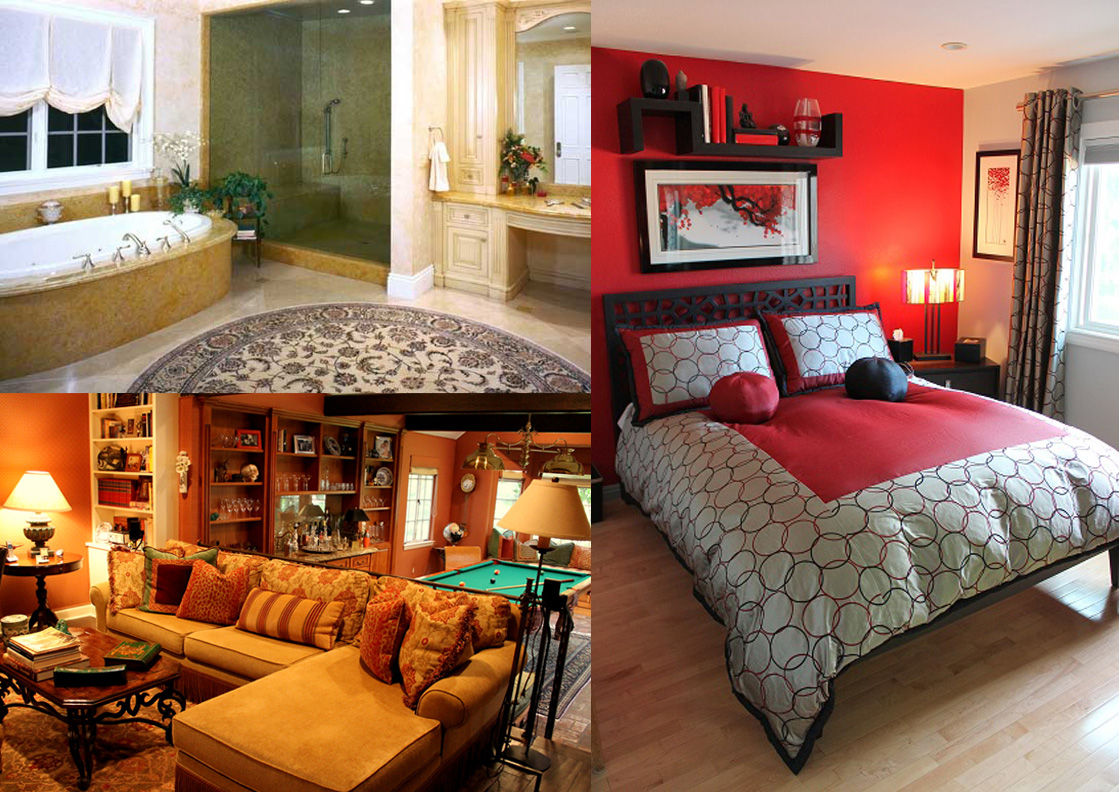 R: What is the most rewarding aspect of your job as a designer?
B: The most rewarding aspect of my job is when the client tells me they love my design for their home! When THEY GET IT, it becomes a very special project.
R: And the most frustrating one?
B: When a client cannot make up their mind, it becomes frustrating and slows the project down.
R: If you had no limits (money, resources) what would you create?
B: If I had no limits, I would create a home that has every amenity possible. Including a home theater with all the bells and whistles, and outdoor area to include great entertaining, a mini golf course, a pool and cabana area, a basketball court, outdoor "living room, wine cellar and special bar for entertaining indoors, library, guest rooms, and master suite sanctuary. Or, I might create a B & B in Napa Valley or Carmel, 2 of my favorite, romantic areas in California.
R: What's the best piece of advice you can give for designers today?
B: The best piece of advice I can give designers today is let people know what you are doing, send new homeowners flyers inviting yourself to give a 1 hour free consultations, make sure your website is up to date, social media, meet different realtors and tell them what you do. Also offer staging services. Hang in there; try to get published, and meet builders for their next project, and let them know what you do.
It was so nice getting to know Berni and the history of Brian Craig Interiors, LLC. She has some great insight in designing small or difficult spaces. Her list of accomplishments would make anyone consider contacting Berni Greene for their next project.
Would you like to be featured on our blog? Sign up for Designer Corner!
Recent Posts
Summertime is going strong and the heat is most certainly upon us. With triple-digit temperatures, k …

You may or may not know, Cocoweb started its roots in lighting. With LED lighting being our specialt …

Picture Perfect:The Art of Lighting Your GalleryWhen entering someone's home, your eyes are immediat …