It may still be winter, but we are longing for warmer weather, sunny days, and trips to the beach. Although there is plenty of time to prep for spring and summer interior design, you might be already eyeing some ideas for warmer weather-inspired décor to add to your space. In that case, it's never too early to start planning ahead!
One great style to consider adding to your home for the warmer months is Caribbean interior design. Even if you have never visited the Caribbean, you will certainly feel like you're there when you use the right interior design tactics.
If you have a taste for – or at least an open mind toward – Caribbean interior design, you're exactly where you need to be as our Cocoweb team will help you make this unique style happen in your very own home.
Tropical Colors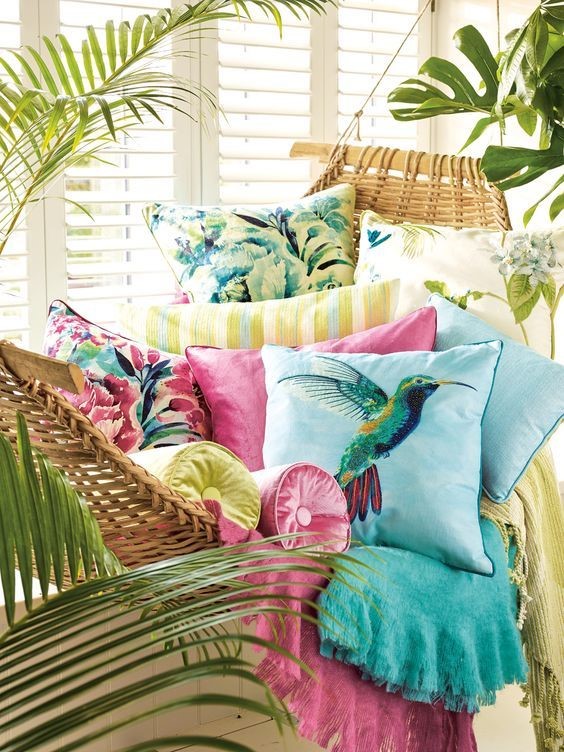 One of the first things to come to mind as one looks at a Caribbean-inspired interior design are the bold, beautiful, happy colors used. One would never witness a dreary pastel or dark, melancholy hue present in a Caribbean-inspired space. That said, if you like dark colors and heavy contrast, Caribbean interior design may not be for you.
Relevant colors for Caribbean interior designs can include tangerine, canary yellow, aqua, teal, turquoise, coral, lime, or hibiscus. Apart from the use of bright, vibrant colors, keep in mind that in Caribbean interior designs, colors often do not match. An interior design might feature yellow, blue, orange, and fuchsia all in the same space. Be playful with your use of color, and care less about making the colors match or complement one another.
Natural, Subtle Textures
This next characteristic of Caribbean interior designs might be shocking as the elements in the Caribbean style tend to be perceived as loud and bold. However, subtle textures are certainly something you would want to focus on in your space. In fact, most of the textures utilized in Caribbean-styled interior designs are quite natural and subtle, letting the vibrant colors take the lead in the design.
Before talking more about the textures present in Caribbean design, it's important to refresh on the things that add texture to an interior design in the first place. The material of furniture and other objects, patterns, and plants or flowers used in a design can certainly add texture. Texture can be perceived to be rough or soft, or it can be merely visual, leaving the viewer to imagine what it might feel like if the texture were able to be felt by hand.
For Caribbean interior designs in particular, raw wood, jute rugs, plants, and tropical prints can be great at adding the right type and amount of texture. Avoid rough, harsh metals; real or faux fur; satin; velvet; and leather when bringing the Caribbean into your interior design.
Lots of Greenery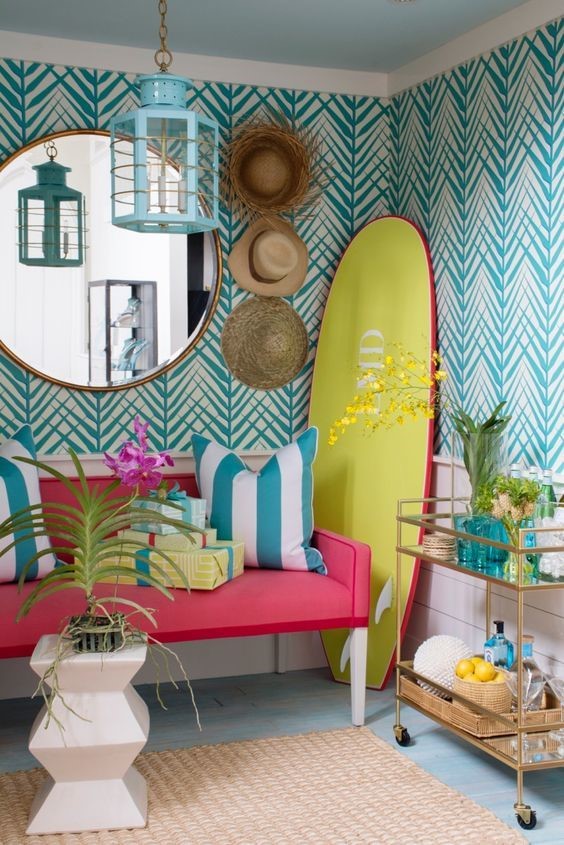 Looking at pictures of the Caribbean, one thing that pops out are lush, tropical plants. If you've visited the Caribbean, perhaps you recall witnessing palm trees, papaya trees, prickly pear, seaweed, aloe vera, plantagos, and other tropic-loving plants and fruit-bearing trees. That said, why not showcase the lushness of the Caribbean by including plenty of greenery in your interior design?
You don't necessarily have to add tropical plants to your Caribbean design. However, many tropical plants can in fact be grown in most zones in the United States, even indoors. Anthurium, bromeliads, peace lily, philodendron, dumb canes, birds of paradise, snake plants, and ribbon dracaena are all examples of tropical plants that can also be grown indoors. Being tropical, some of these plants may enjoy having their leaves sprayed with warm water to mimic the moist air of a tropical rainforest. Be sure to research the care for different indoor plants before making a commitment to add them to your design.
If you don't have a green thumb, not an issue! You can find faux versions of numerous tropical plants and fake cut flowers that will add natural beauty to your Caribbean design. Just visit your local home goods or crafts store for a plethora of options.
Use of Wood, Wicker, and Bamboo
Thinking about the Caribbean, a vision that come to mind are beautiful waters and sandy beaches. Other things that might come to mind are palm trees, beach homes with grassy roofs on stilts, and wooden docks. The latter are all things you can take inspiration from for your interior design.
Material-wise, it's a good idea to opt for wood, wicker, bamboo, and other similar natural materials for your Caribbean interior design. You can find beautiful chairs, coffee and side tables, plant pots, light fixtures and ceiling fans, and other pieces of décor and furniture that feature these natural materials, and thus, fit the Caribbean style right on point.
Patterned or Colored Walls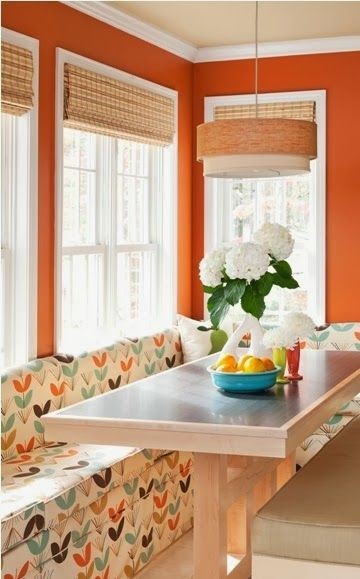 In a Caribbean-inspired interior design, one of the biggest mistakes is leaving the walls white or another neutral. Instead, opt for patterned wallpaper. If you're not a fan of wallpaper due to its tedious application and removal, you might consider removable, stick-on wallpaper as an alternative.
Besides patterned walls, you might instead like the idea of painting your walls a fun color. Azure blue, apricot orange, lime, or yellow are all colors to contemplate for your Caribbean walls. When selecting the right color or series of colors for your walls, not only consider hue(s) that will look stunning with the rest of your space, but also keep in mind that darker colors make rooms feel more compact while brighter, lighter shades make rooms seem more spacious.
Pottery as Accessories
In Caribbean interior designs, pottery is quite prevalent. That said, pottery is a must to incorporate into your space if you are considering this style of interior design. Opt for pottery of different shapes, heights, and widths. Consider pottery that's short, tout and round; tall and thin; or even curved. Different types of pottery can keep the eyes moving and provide plenty of alteration throughout your design.
If you aren't into plain clay pottery, you can instead opt for painted clay pottery, clay pottery with mosaic stained glass pieces, or colorful glass vases that still match the Caribbean style. If you have a particular style, you may even consider making your very own pottery to include in your interior design. Depending on where you live, there might be some great pottery-making classes you might wish to attend.
Conclusion
Even if you never step foot on Caribbean soil or in its crystal blue waters, you can always bring the Caribbean to your home. Applying this style to your entire home or even to just one of your rooms can fill your space with tranquility, optimism, and exuberance that are often lacking in the majority of our interior designs in the United States.
When considering a Caribbean interior design, it all starts with the use of bold colors; natural textures; use of greenery in the form of plants; textures like wood, wicker, and bamboo; patterned or colored walls, and use of pottery. As you apply this style to your home, think tropical, think beach, think summertime serenity.
If you need more interior or exterior design-related tips and tricks, check out the rest of our blog posts.
Recent Posts
Modern farmhouse decor is becoming widely popular across the world and is loved for its versatility …

Summertime is going strong and the heat is most certainly upon us. With triple-digit temperatures, k …

You may or may not know, Cocoweb started its roots in lighting. With LED lighting being our specialt …