Tax season has come and gone once again, and although it isn't necessarily a good thing to be getting a tax refund in the mail, many are delighted when they get that check. To many folks, a refund from the IRS means extra spending money. While some folks might treat themselves and their family to a nice steak dinner or a two-night stay at the beach with their refund check, others might stow away the refund money for a rainy day, or better yet, to pay bills.
However, if you've already got a handle on your bills and don't think you need a nice vacation or fancy dinner, putting that money into fixing up the inside or outside of your home can be a great idea.
Investing in your home, both big and small, can not only make your home more enjoyable and more attractive but can also give your home greater value if you later go to sell it. Likewise, making home improvements is necessary when it comes to maintaining or replacing the old assets your home currently has.
Depending on your tax refund, here are some great home improvements you might want to engage in:
~$100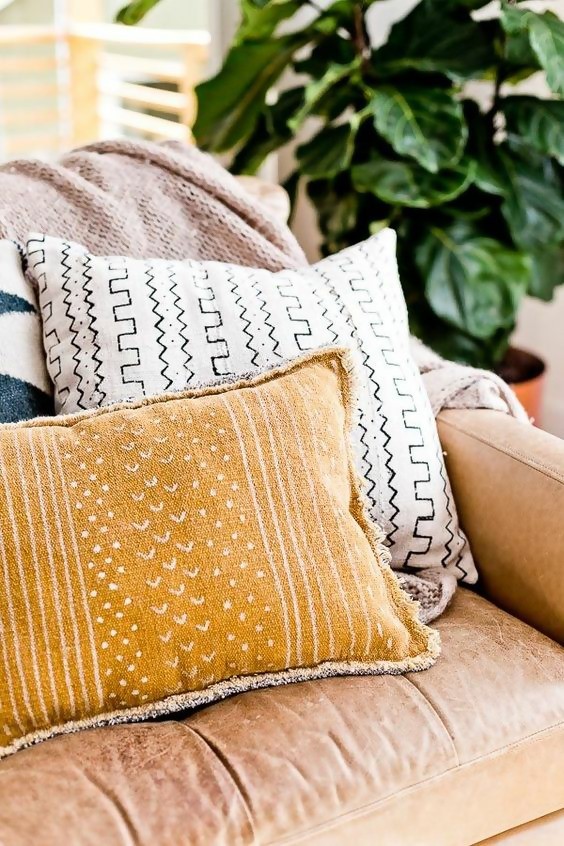 Although a refund check of $100 or less doesn't seem all that grand, this money can still certainly come in handy when it comes to improving your interior or exterior design, that is, if your home isn't completely falling apart! With $100 or less, you can give your home some fresh touches here and there – some that are necessary and some that are bonuses. While you may not be able to hire a professional to get your home improvement projects done with this budget, you can definitely get a lot done yourself for a fraction of the cost.
Add new throw pillows to your couch and/or chairs.
Install a small, stained-glass window somewhere in your home.
Opt for string lighting.
Rip out old, unwanted carpet from your stairs.
Exchange your old, boring mailbox for a more stylish one.
Add a door knocker to your front door.
Paint or touch up your baseboards yourself.
Swap out old candles for fresh candles.
Replace your switch plates.
Install a new doorbell.
Plant new flowers to your front or back yard.
Add new bath rugs to your bathroom.
Repaint your front door yourself.
Clean your bathroom grout.
Install new house numbers.
Add some simple wall art.
Replace your old cabinetry handles and knobs.
Paint the inside of a glass-front cabinet to give it some contrast.
Install a floating shelf or two.
Add a new welcome mat to your front door.
Paint a simple wall mural yourself.
$101 to $999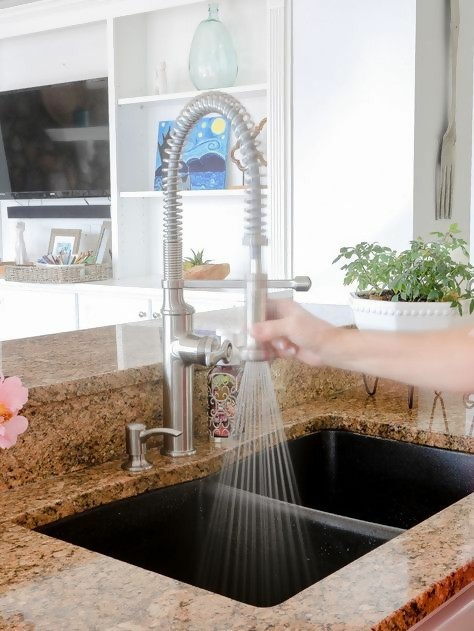 Getting a refund from the IRS with a check greater than $100 but under $1,000 is a pretty big deal for some people. With this kind of money, you'll have more room in your budget to opt for multiple small home improvement projects or one or a few bigger projects. This budget will also allow you to hire professionals for certain projects, depending on the exact amount you'll be able to spend. Compared to a budget under $100, a budget of $101 to $999 can possibly allow you to engage in some semi-major home renovations.
Engage in a window seat DIY project.
Replace your old toilet.
Hire professional carpet cleaners to deep clean your carpet.
Opt for garage storage.
Install a water filter under your sink for better-tasting water.
Add new curtains to your windows.
Repair your gutters.
Install a small aquarium in your home.
Get a new sofa.
Refinish your flooring.
Add new backsplash to your kitchen.
Opt for professional tree removal.
Install a new garage door.
Re-organize your closet with various organizers.
Invest in a new small kitchen appliance (e.g., a toaster, coffee maker, etc.)
Get a new kitchen faucet.
Purchase nice bedding.
Turn an unused closet into a home office.
Install a smart thermostat.
Get a new television.
Opt for a new ceiling fan.
$1,000 to $2000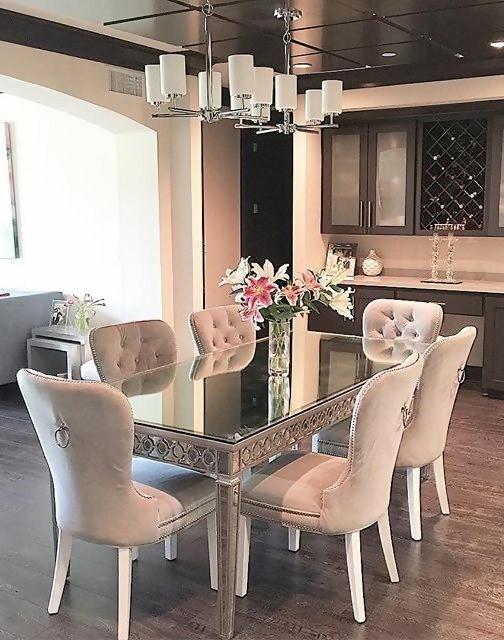 With a refund of $1,000 to under $2,000, your ability to renovate or replace the aspects of the exterior or interior of your home that are broken or falling apart is much more likely. Of course, there are also a plethora of aesthetic home improvement projects you can engage in as well. With this budget, you should be able to hire professionals to get the work done for you in many cases. If you don't have anything major you need to have improved, you can engage in several small-scale home improvements throughout your home.
Add new flooring to one of the rooms in your home.
Install a new door.
Paint the exterior of your home.
Replace carpet in one of your rooms with hardwood flooring.
Install a quality home security system.
Replace one of your kitchen appliances.
Install a new window.
Replace your front door.
Purchase a new dining table set.
Add a small deck to your patio.
Repair your current deck.
Install sod in your front or back yard.
Opt for new plumbing pipes.
Invest in a nice bookcase.
Create a mini indoor bar.
Buy or create a small-scale, walk-in greenhouse.
Drywall over your brick fireplace.
Get an acrylic claw-foot tub.
Knock down a wall that doesn't bear weight.
Install new shingles on a leaky roof.
Buy an entertainment center.
While you might not get to engage in all home improvement projects you want or need with the money you get via your tax refund this year, you can still use that money now to do a few things with your home, or you can save it up to engage in a bigger project later on. The decision is up to you.
Nevertheless, when it comes to home improvement, you should always focus on the projects that are the most important like repairing your damaged gutters or purchasing a new appliance if your current one is broken. After the critical things are taken care of, the rest of your tax refund check can go towards more aesthetic projects like adding new pillows to your couches or repainting your front door.
Conclusion
You might think you've hit the jackpot once that tax refund check arrives. However, while that money was technically always yours, getting that extra money back, especially in larger quantities, can certainly be great pocket money. While there are millions of things you can do with your tax refund check, one of the greatest things you can do in for the short- and long-run is put that money towards improving the interior or exterior or your home.
From adding throw pillows to your pre-existing couch to installing a new kitchen backsplash, there are endless ways to put that refund check to use when it comes to improving your home. When deciding what to do to improve your home interior or exterior, decide what your home needs to have replaced, fixed, or even added, and begin prioritizing those things by the most important and most urgent to the least important and least necessary.
If you need more interior or exterior design-related tips and tricks, check out the rest of our blog posts.
Recent Posts
Summertime is going strong and the heat is most certainly upon us. With triple-digit temperatures, k …

You may or may not know, Cocoweb started its roots in lighting. With LED lighting being our specialt …

Picture Perfect:The Art of Lighting Your GalleryWhen entering someone's home, your eyes are immediat …