Now that you know how to play a piano, it's time to learn how one works. A piano is a combination of the string and percussion families. The strings inside the piano are struck using small hammers, and the sound resonates inside the piano as soon as you press a key. Piano hasn't really changed in the last few hundred years, but today, you can still purchase pianos in a number of different styles.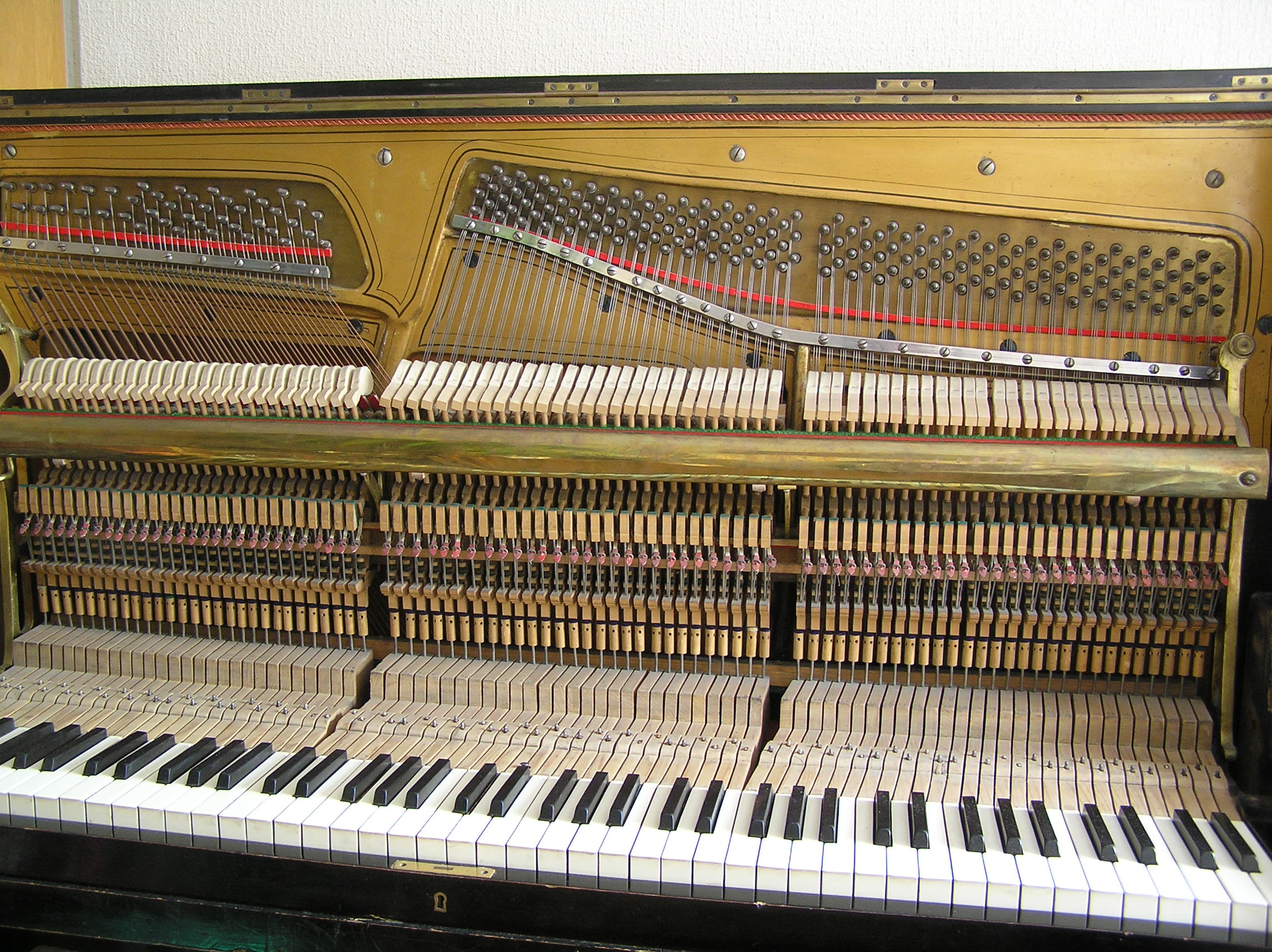 The inner workings of an upright piano (Image Source: Wikipedia)
#1: The Body Design

Piano design varies based on the size and purpose of the piano. A grand piano is used for solo work, and you will see grand pianos in large halls. Grand pianos are placed in high-end retail stores, and luxury homes often have a grand piano for the homeowners' enjoyment. The long body of the grand piano provides more resonance, and the design makes the piano look more commanding.
For more modest pianists, upright pianos and studio pianos are often used in more standard domestic settings, as they take up less room and are made for everyday use. As smaller instruments with the strings covered, however, the sound dispersion is generally less than grand pianos, so they are not quite as suited for a recital hall as they are for a living room.
#2: Piano Lighting

Piano lamps are necessary in many situations where the piano is not sitting directly under some source of room illumination. Practice rooms and studios require piano lamps to provide enough light for players to read their sheet music while playing at night or in the dark. A piano desk lamp will rest on the "desk" of the piano in the case of upright and studio pianos, but grand piano lights can be clamped directly to the music board.
#3: Special Lighting Applications

Piano lights must be set up to provide enough light to illuminate the entire music board. The major piano compositions come on paper that's generally fairly large, stretching the length of the board; the music must be seen from one end of the board to the other, so the best piano lighting sets help you practice piano even in the dark. In fact, the general trend of the most skilled pianists of the age is to memorize their music with just one light to aid them.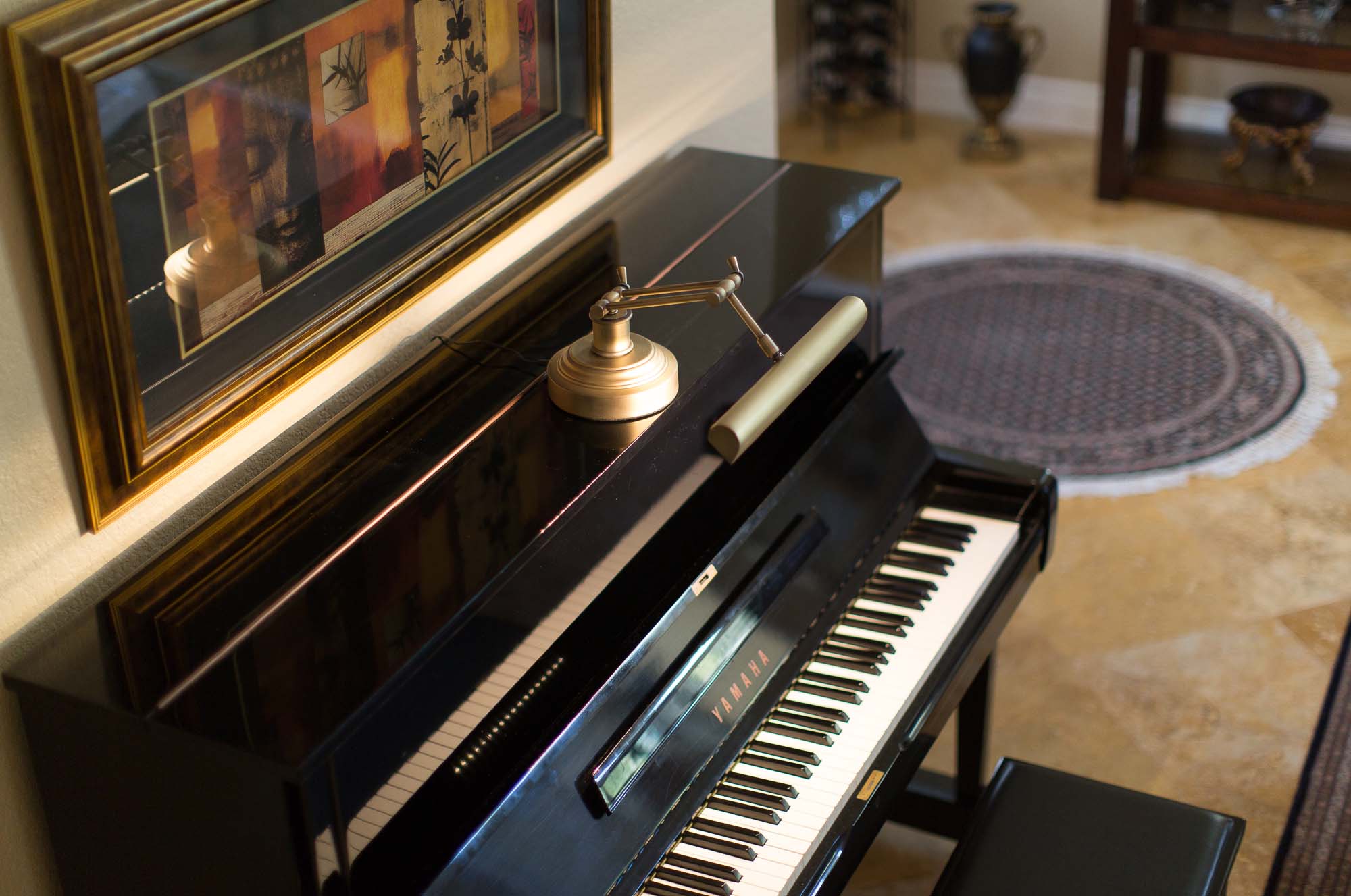 A studio piano accented by Cocoweb's 14" Desk Lamp in Antique Brass
The lights for your piano must be used to make playing the instrument more fun. The strings and hammers inside the piano will come alive under proper lighting, and you can effectively practice all your music under the light of a single lamp. Find a piano, find a lamp and set up a practice area that will make playing enjoyable again.
Recent Posts
Summertime is going strong and the heat is most certainly upon us. With triple-digit temperatures, k …

You may or may not know, Cocoweb started its roots in lighting. With LED lighting being our specialt …

Picture Perfect:The Art of Lighting Your GalleryWhen entering someone's home, your eyes are immediat …