We all receive our interior design inspirations from somewhere. For some folks, inspiration comes from interior design photos posted on social media or from the homes of their family or friends. Others take interior design inspiration from other eras. However, there are also individuals who are inspired by the designs of other countries or cultures.
For French interior design in particular, many are intrigued as it tends to have a luxurious yet calm ambience to it. For many American homes, this tends to be quite the opposite. Our interior designs are often leaning towards casual and loud. We're all about accents and statement pieces. Meanwhile, Parisian interior design doesn't leave the eyes stopping in any one place. While French design clearly doesn't mimic that of American design, there are ways you can incorporate Parisian design into your own home.
That said, keep the following tips in mind to bring Paris into your home décor in a snap:
1 - Opt for European Antiques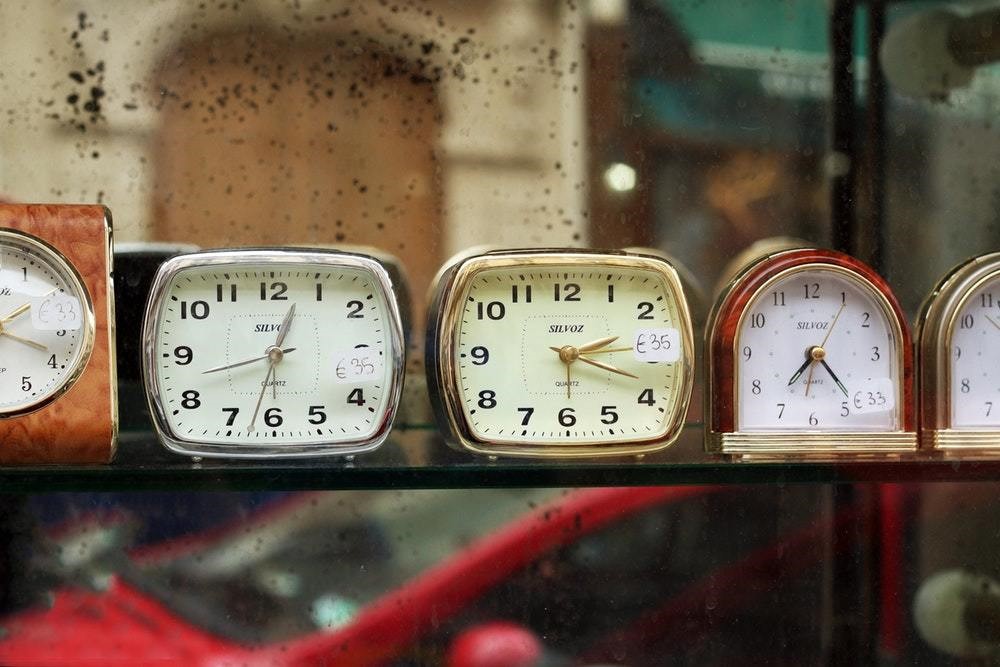 Something many of us won't dare put in our homes today are European antiques, or antiques at all for that matter. Today, we think, "Out with the old, in with the new." We are often too caught up chasing the latest trends that we can't fathom holding onto the past. However, if you love antique items but fear that adding them to your interior design just isn't right for this era at the slightest, we promise they will look stunning in your French-inspired space. So, antique shop away!
There are many benefits of adding antiques to your interior design, apart from the fact that they can give your design a gorgeous Parisian touch. For one, antique items often provide comfort and memorabilia for many. For others, antiques – even those who weren't born anywhere near the time they were originally popular – are a great history lesson and general blast to the past. Many "modern" folks love attempting to relive in an era not of their own, especially the individuals who classify themselves as old souls.
2 - Keep Your Color Palette Subdue
Interior designs in America are typically vibrant. If they don't include rich-colored woods and vibrant accent colors like blue, red, or green, American interior designs are usually mostly white to provide a cleaner, less chaotic look as an alternative. That said, it seems that we tend to go from one extreme to the next when it comes to the color palettes we select.
But if you want your home to scream Parisian design, you're going to want to refrain from the latter and instead incorporate soft, muted, pastel colors into your interior design. Colors you might want to focus on are grays, beiges, soft blues, and maybe some pale pinks if you're brave enough. These subdued colors will offer the calm, delicacy of Parisian life while also offering an old-fashioned feel to your home.
3 - Glam Up Your Space With Crystals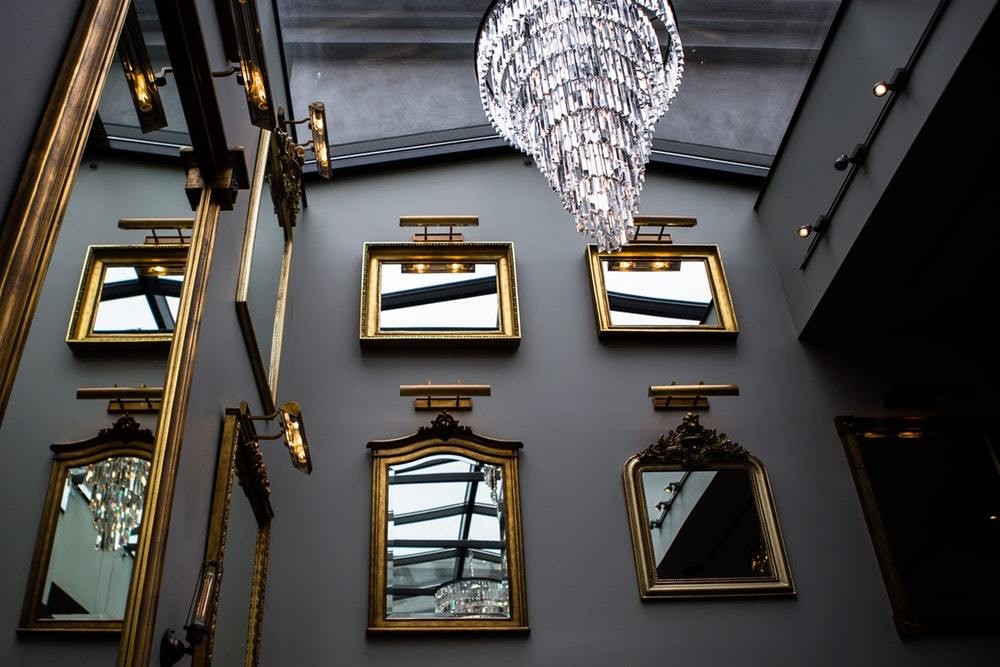 Parisian interior design is often mostly feminine and luxurious. That said, adding décor featuring crystals (not to be confused with geodes and stones some use for healing) in your French design is an excellent idea. But don't worry – they don't need to be real crystals. Glass or plastic "crystals" will do just fine, and quite frankly, most people won't know the difference nor care if they aren't authentic.
The easiest way to incorporate crystals into your interior design is to opt for a crystal chandelier, table lamp, candle holders, or vases. Even with the addition of just a one or a few items with crystals, you can add greatly to the mood of your home, quickly making it go from calm and casual to sophisticated just like that.
4 - Mix Objects Of Different Styles And Ages In Your Interior Design
Perhaps one of the most exciting parts of transforming your interior design into Parisian paradise is getting to utilize various styles and ages. This mix-and-match style of decorating creates a laissez-faire type of approach that is typically easy for most to incorporate into their space. Yet, most interior designs in America are quite the opposite. Either an American home is modern or traditional or somewhere in between – but rarely does it ever contain a hefty variety of eras and styles in one space.
Just know that Parisian interior design isn't just about making use of antiques as we often think of it to; it's also about utilizing inspirations from many time periods. This can apply to just about anything in your French interior design: artwork, furniture and décor, books, and patterns. Thus, shopping for items for your design is easy as you scope antique shops and flea markets for a variety of finds.
5 - Hang Long, Luxurious Drapes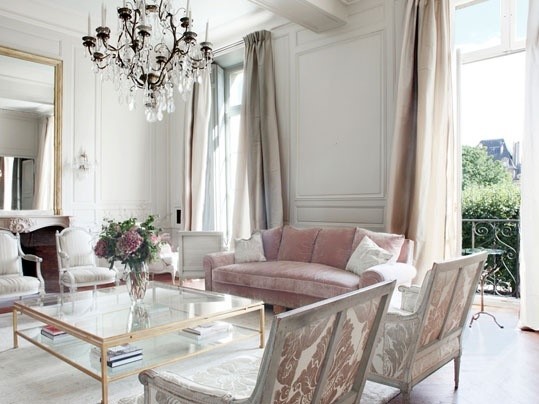 Because most of us have blinds on our windows, we don't always make use of curtains. However, when we do, they tend to be fairly simple in material and color. To us, very thick, heavy drapes are viewed as great-grandmother-like additions to a home. However, when it comes to a Parisian interior design, you're going to want to hang those long, fancy drapes – and you won't regret it.
Depending on the rest of the colors embedded into your French interior design, consider opting for beige, light or medium gray, or hold drapes – you know, the ones that are thick, heavy, and reach the floor. If you have long windows, all the better. Be sure to hang your drapes tall and proud. When you're not using your curtains, tie them off with beautiful pieces of rope, strands or thick burlap, or pieces of ribbon.
6 - Add Flowers
When we think of Paris, we might think of escargot, French pastries and coffee, bicycles, and the Eiffel tower. However, many of us also think of things that are soft, dainty, pretty, and smell lovely. What's something that contains all of those things? Flowers! In fact, Parisian interior design does in fact often make use of faux vases of flowers and/or floral prints.
When adding fake flowers to your Parisian interior design, opt for something simple – nothing too colorful, complex, nor too textured. Go for white roses, peonies, carnations, begonias, or camellias – something rounded, heavily-petaled, and romantic. If you prefer something less rose-like, you might also consider adding fake daisies, small or large, to your Parisian design. As for floral patterns, go for something pale and antique.
Conclusion
Parisian interior design isn't for everyone, but for those who are interested in what it has to offer, making it happen is fairly easy. While there are essentially "rules" to Parisian design, there are also minimal limitations and a thousand ways to approach it. And depending on how much you love this style of interior design, you can add as much Paris into your home as you'd like, either with a few touches here and there or full-blown French.
To bring Paris into any interior design, make sure to add European antiques, a muted color palette, décor with crystals, long drapes, furniture and décor offering varied styles and ages, and of course, flowers.
With the latter included into your interior design, you'll have guests saying, "Ooh la la!" when they enter your home!
If you need more interior or exterior design-related tips and tricks, check out the rest of our blog posts.
Recent Posts
Summertime is going strong and the heat is most certainly upon us. With triple-digit temperatures, k …

You may or may not know, Cocoweb started its roots in lighting. With LED lighting being our specialt …

Picture Perfect:The Art of Lighting Your GalleryWhen entering someone's home, your eyes are immediat …