When one has the chance to design the inside of their own home, it is always something to be grateful for. Many enjoy having the freedom to make the interior of their home look and feel the exact ways that want it to.
Unfortunately, all too often, we fall into the trap that we have to match our design to that of a design featured in a magazine, on television, or on social media. Since when did other designs have to directly impact our own?
In a world of social media and visuals, it can be hard to put a halt to conforming with the norm. However, with a pinch of courage, you can eliminate that very need and find what works for your own space.
Let's talk about how you can put your heart and soul into your interior design to make your space yours – nobody else's:
Use your favorite color in your home.
One of the easiest ways to put yourself and your personality in your home while still being discrete is to utilize your favorite color in your interior design. Even if your favorite color is pink, there are ways you can incorporate this hue properly and maturely in your space.
There are many ways to you can use your favorite color in your home: your walls, pillows and throw blankets, rugs, candles, curtains, artwork, and so on. You may prefer to use your favorite color as an accent color in your interior design or even as a main color. You'll know if color in your interior design is overused or clashes with other colors in your space, but as a general guideline, ensure that you utilize neutrals alongside any use of color in your space to help break up the vibrancy or brightness of your hue(s).
Incorporate personal belongings in your design.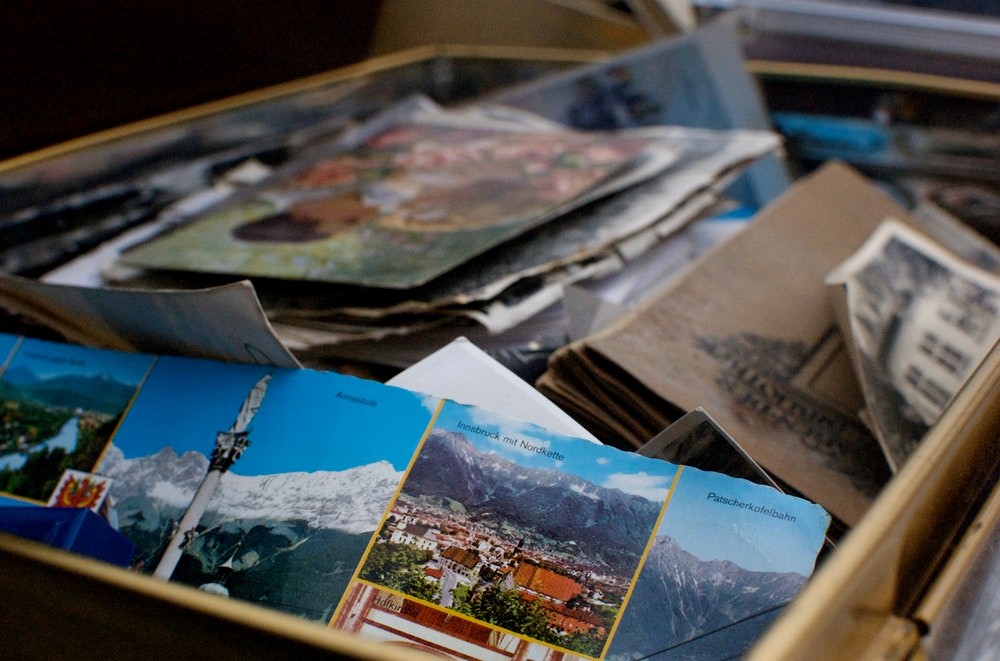 There's something special about using your personal belongings within your interior design, whether that be as furniture or as décor items. That said, don't be afraid of placing personal photographs, self-created works of art, your most beloved books, family member's hand-me-downs, your favorite quotes or verses, objects that have inside jokes tied to them, and décor items that remind you of special emotions or memories.
Generally, putting personal items out in the open in the home setting is a great way to speak to others about who you and your family are. These items can also act as reminders of someone or something or can reignite certain feelings or thoughts. Never feel the need to eliminate these from your space or to hide them in drawers, cabinets, or closets just because they are considered personal items. Let some personality and emotion shine through in your design. Be candid.
Don't restrict your design. Be real with what you really want.
When it comes to putting one's heart and soul into an interior design, being limited to what one is open to doing is not really the right approach. After all, it can be difficult to achieve the interior design you want if you feel that you are restricted and have to avoid taking chances, chances that would otherwise be the best things for your design. Experimentation is important in design as it can teach you what you do and do not want. It can also allow you to see what your design potential is.
For example, if you always wanted blue walls, tile instead of carpet or hardwood flooring, or even a minimalist design but are afraid that it won't be visually or physically convenient in your home, it would be a great idea to just go for it to see how you end up liking it. This is the best way to be honest with yourself and let your design unfold how your subconscious intends it to. Otherwise, you will be filled with regrets and fear later down the road as you think to yourself that you wish you would have made greater interior design risks.
Brainstorm when you get lost.
It can be hard to know what you want if you've never tackled an interior design before. It can also be difficult if you don't know what your design style is or what your particular design goals are. That's why brainstorming is an important task to engage in. There are several difficult ways to brainstorm when it comes to interior design, including the following:
Flip through old magazines, and cut out your favorite interior design photographs. Lay them out to gain visual insight of what you may want to achieve in your own design.
Cut out furniture and décor items from old magazines. On a piece of blank construction paper, arrange these objects as if you are designing an actual room. This can not only help you brainstorm but understand the basics of actually designing a space.
Create a Pinterest account if you don't yet have one. Pin or post photos that inspire you interior design-wise.
Write down several adjectives you hope you can describe your future interior design (e.g., relaxed, casual, modern, contemporary, edgy, masculine). You can use different colored sticky notes and/or pens to help you keep organized.
Grab some paint chip samples from your local hardware shop or paint distributor. Pick up some fabric and/or flooring samples too. Use these alongside other brainstorming methods to help you bring your interior design to life before you actually get started.
Take free interior design style quizzes online to see what style may be best for you and your home.
Part of brainstorming is utilizing techniques that comply best with your learning style. If you have difficulty visualizing your space and tend to do best when you can actually see the end result physically, stick to visual or hands-on brainstorming techniques. If you are fairly good at visualizing things in your head but prefer to have things written down, keep your ideas jotted down in a notebook. However, chances are, you will be using brainstorming methods that are both visual, hands-on, and written.
Take your time with your design; take breaks as needed.
To really achieve the design you're meant to have, it doesn't make sense to rush it. Rushing things only hinders the process of designing your space. When one speeds through getting a design finished, they will be less likely to take chances and more likely to just slap things together without much thought. In turn, they may not end up loving their design the way they should. It may not even represent them at all.
Especially when it comes to brainstorming what you want in your interior design, giving your brain a break is important to allow fresh ideas to surface naturally. Never force anything – whether it be just a thought or an actual aspect within your home. If you find that something doesn't work, step back for a bit, think it over, and then tackle it again later when you feel refreshed with new insight. You shouldn't feel guilty for taking breaks, especially when there is emotional stress or lack of creativity involved.
Conclusion
To truly put your heart and soul into your interior design, using your favorite color in your home and incorporating your personal belongings into your design are a couple of great ways to get you started. On top of that, it is important to be open to experimentation, know how to properly brainstorm your design style, and understand that timing is important.
Without taking any of the latter into account, you may end up falling back into the trap that your interior design is primarily meant to please others or comply with the latest trends will only bring you unfavorable results.
In reality, your design should be about you, your family, and what you stand for. Tending to your design shouldn't be draining, boring, or even exhausting. Instead, creating the interior design of your wishes should be increasingly relevant and stimulating as it leans closer and closer to what you originally wanted and needed. Do things your way with no regrets.
If you need more interior or exterior design-related tips and tricks, check out the rest of our blog posts .
Recent Posts
Summertime is going strong and the heat is most certainly upon us. With triple-digit temperatures, k …

You may or may not know, Cocoweb started its roots in lighting. With LED lighting being our specialt …

Picture Perfect:The Art of Lighting Your GalleryWhen entering someone's home, your eyes are immediat …