How to Transform Your Home into Your Own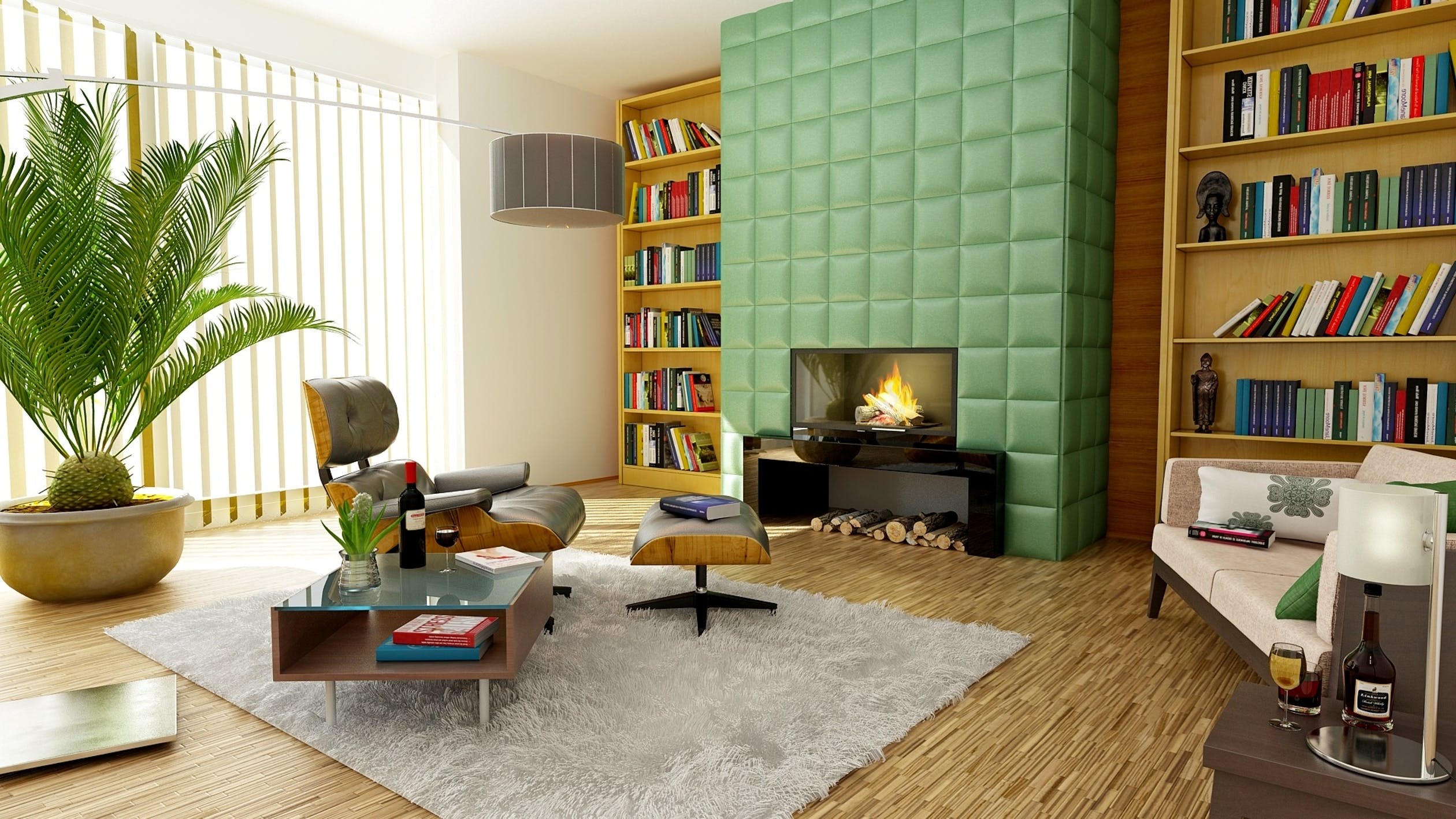 Your home is a place where you build unforgettable moments with your family, a place that's safe and secured, a place to establish unity and peace – a place to call your own. As the saying goes, "There's no place like home," and that's because there's actually no other place than the comfort of your own home. For this reason, you should take the time to make your home into your very own – personalizing and adding those little details according to your style preference. However, it's not just about decorating your home, it's about transforming your home into something that will make an impact on your life and how you want to live day-in and day-out. And why not? This is the place you and your family live together – a physical foundation for your family.
If you haven't put much thought into it, it may be the time to evaluate your new home or reevaluate your current home to customize your living space. The following are some inspiring suggestions to help you transform your home into your own and bring it to life. You can either apply these tips to your entire home or to a single room.
Decide on a particular theme to carry throughout your home or room. Creating a theme gives you a clear idea of the type of style you are going to use and therefore, makes it easy to select the right kind of furniture, accessories, decorations and any other features to go along with the theme. You can get ideas from online home decor websites, at your local furniture and decor stores, from home decor professionals or from magazines.
Interior home lighting is essential for home decor. It serves many purposes such as lighting up a room or specific area, providing design style and creating a feeling. There are a variety of lighting fixtures to choose from, depending on the intention of your lighting needs. Don't settle for just one type of lighting; use layers of lighting: ambient, task, accent and decorative lighting. For ambient lighting, you can incorporate chandeliers, pendants, wall sconces, barn lights and table and floor lamps. You can use recessed lighting and track lighting too. For task lighting, recessed and track lighting can also be used as well as pendant lighting, under cabinet lighting, vanity lights and floor lamps. These are great to perform certain activities such as piano lamps to read sheet music and table and desk lamps to study for a test. Track and rail lights, recessed lights, downlight pendants, wall mount fixtures, cabinet lights, tape and rope lights, and landscape lights are all suitable for accent lighting to highlight any specific object. In particular, picture lights help to draw attention to pictures, paintings and any other piece of art. Decorative lighting creates its own focal point either with the fixture itself or the light it generates. There are also some fixtures that illuminate attractive and unique patterns. However, since decorative lighting doesn't produce enough ambient lighting, it is recommended to use it in combination with other layers of lighting.
Flowers are a great addition to home decor. They create a natural, cozy and welcoming feeling to your home or room. They can be used for special occasions or to just add a warm touch. With a wide selection of flowers and plants, you can display them using your imagination. However, before making your selection, keep in mind the type of flower and plant care required and the correct weather conditions to preserve their lifespan.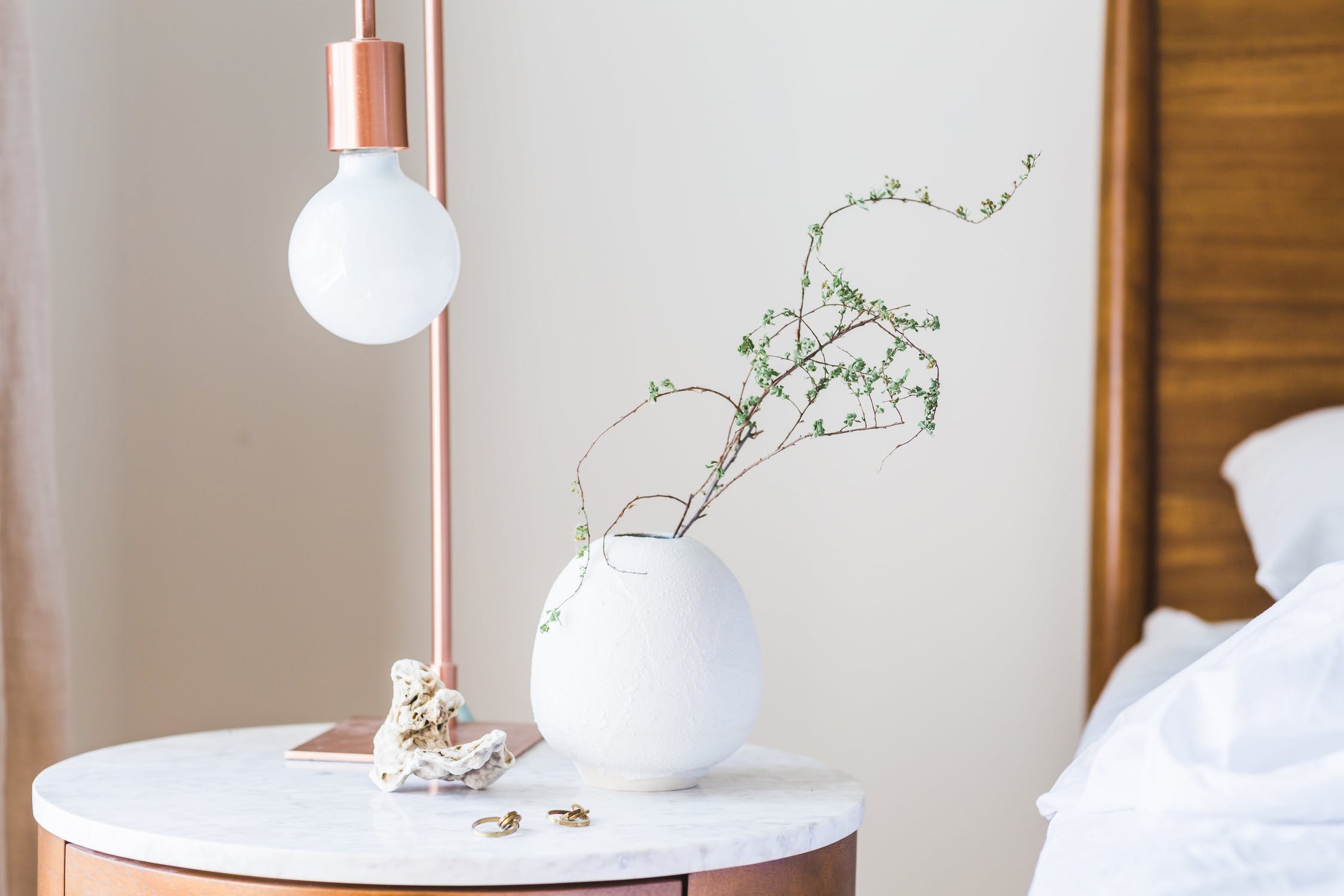 Your bed is usually the centerpiece of your bedroom. For this reason, you should decorate it with fluffy pillows, fresh bed sheets and additional accessories. This not only demonstrates style but it also makes your room peaceful and comfortable.
Keep your home or room organized as much as possible. A clean, uncluttered room will help you stay relaxed, increase productivity and take charge of your lifestyle. Use your closet space to manage your wardrobe, accessories and all of your belongings. You can also use storage boxes and bins.
Feel and maintain inspiration and motivation by decorating your home or room with the things you love and interest you. You can use shelving or decor stand to collect and organize all of the things that are important to you and that you admire, whether they´re souvenirs, books, flowers, pictures, candles or a sequence of different items. You can also pick out a wall and use it to decorate with the things you love. Not only is this great to express your design taste and personal identity, it is also a positive strategy to keep you inspired and to think about your goals and dreams.
Incorporate a reading or studying space in your home or in your room. This will help you stay focused on your work and organize your working materials in one single area. It would also be a great idea to have your reading space next to your inspirational wall. Make sure you use the right table or desk and chair as well as the proper lighting to get the job done. There are many different kinds of table, desk and floor lamps that you can choose from. You can also use other exceptional lighting fixtures such as barn floor lamps, pendants and ceiling lights. They can give your home or room a sense of style.
Hopefully these decorating home tips will help you get started and transform your home into a beautiful living environment. There are various styles so make sure you think about the right style that you and your family will enjoy. Accommodate and improvise your home according to what works best for you and your family members.
Cocoweb offers a beautiful, modern design selection of lighting solutions for your home. Our products include barn lights, piano lamps, wall lights, picture lights, ceiling lights, floor and table lamps and much more. Visit us at https://www.cocoweb.com/. We can help you find the right lighting fixtures to fill the ambience of your home.
Recent Posts
Summertime is going strong and the heat is most certainly upon us. With triple-digit temperatures, k …

You may or may not know, Cocoweb started its roots in lighting. With LED lighting being our specialt …

Picture Perfect:The Art of Lighting Your GalleryWhen entering someone's home, your eyes are immediat …