In the 21 st century, it's easy to get caught up with all of the technology and the latest gizmos. It seems that we're always moving onto the next best thing, as if we are never satisfied. In interior design, it's no different. There are new trends and techniques that many opt for as they design and decorate the inside of their home. Everyone always wants to give the latest design trends a go after all.
However, sometimes it's best to go back to basics – even in interior design. This doesn't necessarily mean you have to go back to 1970s green mosaic carpet, break out the lace doilies, or dress your bed in a vintage, ruffled bed skirt. Instead, know that sometimes certain interior design trends can make a comeback later down the road and for the better, too.
Although, even when vintage interior design trends become trendy again, they are perceived differently than when they initially became popular. When being reintroduced, they might be perceived as sentimental and momentous rather than as fresh, new, and reviving for a design.
Nevertheless, many aspects of vintage interior design are currently all the rage right now. However, there are certain vintage elements and design methods important to consider as you incorporate vintage trends in your home. That said, consider the following to help you integrate vintage décor into your contemporary space with grace:
Keep Things Color - Coordinated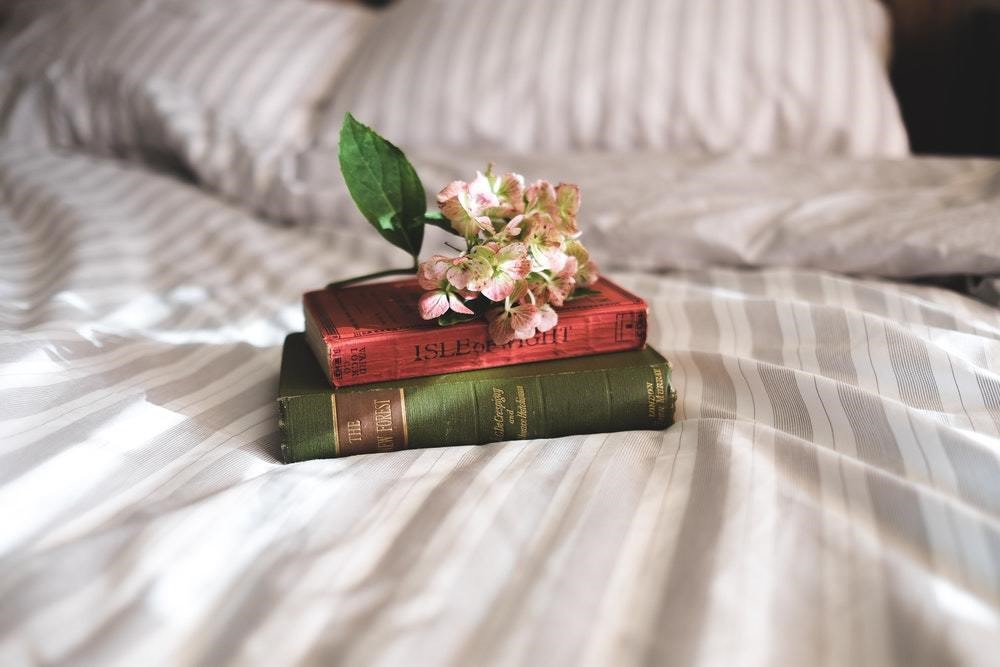 Just like in any interior design, color coordination is important when it comes to adding vintage influences into your home design. However, we tend to get excited when we walk into an antique shop or secondhand store when we come across endless vintage items, and thus, we want to take items home without considering how they will look together in the same space.
That said, aim for a certain color scheme that both the vintage and modern items in your space will possess. If you're going for pastel blue, light green, and off-white or cream, don't come home with a candy apple red vase or neon yellow coffee table. Stay within your color scheme no matter the age of the items you're including in your space. Color coordination always counts.
Don't Be Shy With Feminine Floral Prints
While floral is not obsolete in contemporary and modern interior designs, we still tend to be careful with the florals we pick out and how much we use of them to ensure our space doesn't appear too feminine. But in vintage interior designs, many of us understand that floral tends to play a prominent role. That said, don't be shy when it comes to feminine floral prints.
But don't just opt for, say, a floral-print couch. Also consider adding a floral vintage rug, floral curtains, and other objects here and there also flaunting a floral pattern. You don't have to choose floral prints that are loud or obnoxious, but it is a good idea to include it in multiple aspects of your design to make it pop. However, you may choose not to have granny-inspired florals in your design at all. Nevertheless, pick a vintage pattern, stick with it, and apply it throughout your space. Remember, vintage spaces are allowed to go a little bolder with the patterns.
Closely Evaluate The Vintage Items You Come Across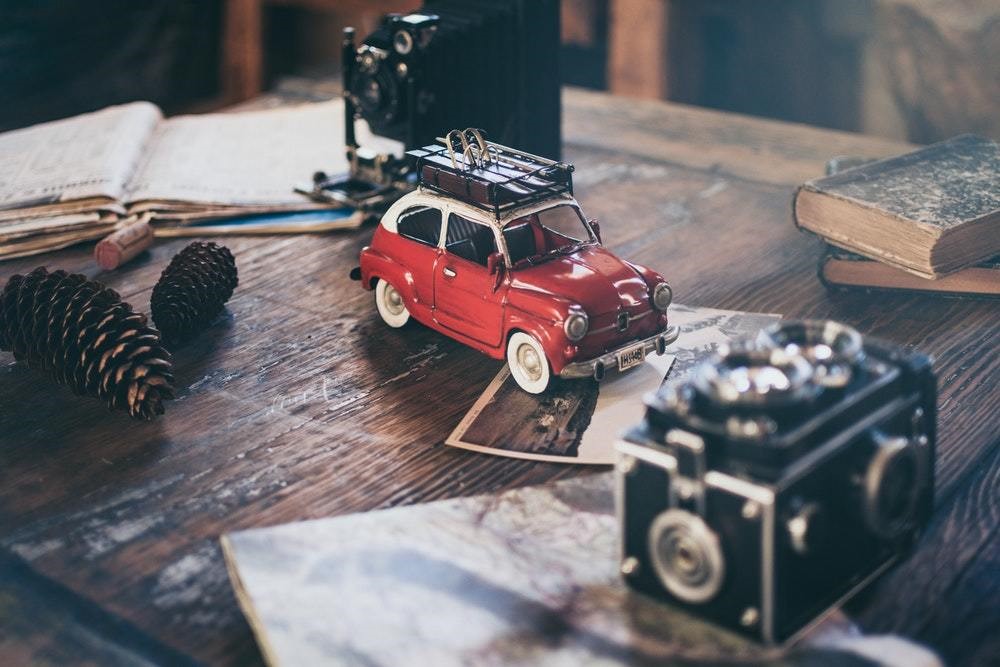 Just because something is old and antique does not mean it's great to include in your interior design. The same goes when selecting modern and contemporary home décor: just because something is new and trendy doesn't mean it's a good fit for your space. As you shop for vintage items, keep the latter two points in mind.
While shopping for modern items is not much different than shopping for vintage pieces, there are a few things that you'll want to consider when evaluating vintage décor: the weight, sturdiness, and visual age (e.g., rust, discoloration) of the items. You'll know you're getting a good, quality piece that will hold up over the years if it is on the heavier side, is sturdy and not wobbly or weak, and features little to no rust or discoloration.
Also Consider Vintage-Inspired Items As Well, Not Just Antiques
While vintage items are objects that are from another era – usually from 25 to 50 years ago – you don't have to include just antiques in your interior design as you add vintage touches. You can also opt for newer objects that are merely inspired by vintage colors, styles, patterns, or trends. This is especially a great idea if you love vintage but don't like the rust, chipping, and "old" smell some of these older items sometimes offer.
You may also wish to buy refurbished vintage items as well – or even refurbish them yourself – if you enjoy items from the past but prefer them to be just a little fresher, sturdier, and cleaner. Either way, there are numerous ways to bring vintage into your home without being forced to by overly-used décor that's essentially breaking down by the minute.
Make Vintage A Focal Point Of Your Design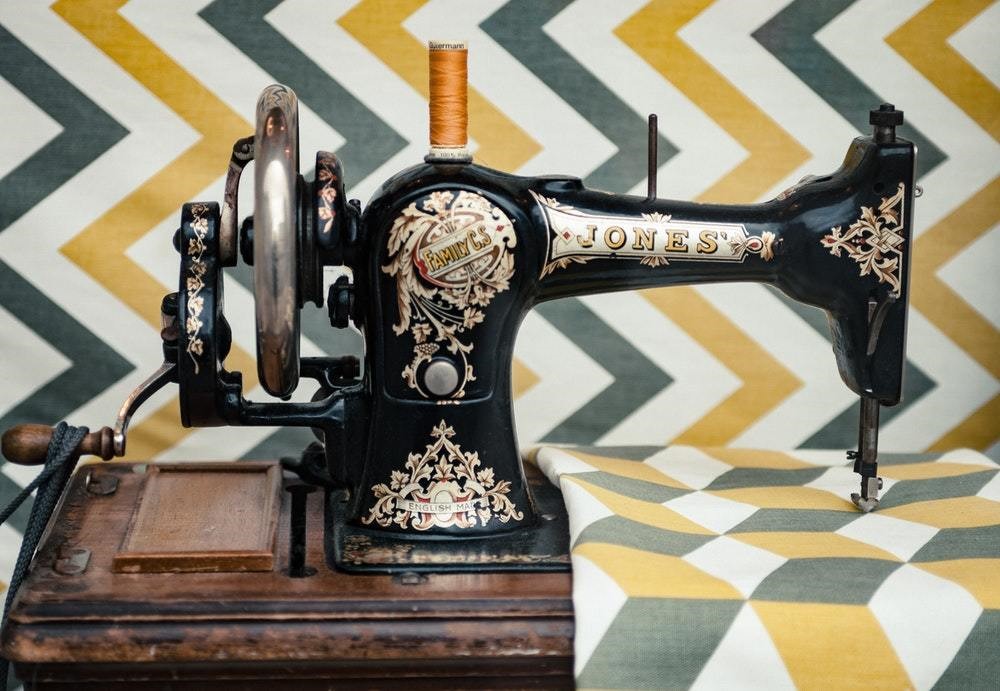 Don't hid your vintage home décor in embarrassment or shame; show it off! Making vintage items a focal point in your interior design means ensuring they pop out when eyes first lay on your interior design. This may mean showcasing vintage via a large piece of furniture, an object that is wild or different, or something colorful that will easily catch the eye.
However, if modern décor is a focal point in your space, it's only going to make the vintage items in your design look bad, that is, if they are able to be noticed at all. Instead, it's the vintage pieces that need a boost in ego to confidently get to the same level of the modern items in your interior design. So, do what it takes to make vintage stand out and not be missed.
Stick To The 70/30 Rule
One of the biggest challenges when adding vintage décor to your interior design in today's day and age is ensuring it won't take away from the contemporary or modern components of your home. It is also all too easy to make vintage décor look tacky or dated in your design without 1) opting for the right décor and 2) making sure you implement vintage décor correctly alongside the more modern aspects of your space.
There's a good solution to ensuring vintage décor doesn't look out of place in your design: sticking to the 70/30 rule. With the 70/30, 70 percent of the items in your space will be modern or contemporary while the remaining 30 percent will include vintage items.
When one uses the latter rule as they add vintage flair to their interior design, they can be sure that they will mediate the right balance between old and new in their home setting. However, adding too many vintage items can make your space seem like it was never updated rather than freshly revamped with old-fashioned pizzazz. On the other hand, when you have too little vintage items in a modern design, those vintage items will look lonely and out of place. With the 70/30 rule, it will look like you purposefully meant to morph old and new.
Conclusion
Many of us secretly have a love for all things vintage. However, many of us shy away from adding vintage items to our interior design because we fear our home will not be able to pull off the retro look. Some of us also concern about our interior design looking too gaudy or dated when we begin incorporating vintage home décor.
However, there are easy ways to ensure the vintage pieces in your home have the flair you're wanting without making your space look like it needs a major facelift. By keeping things color-coordinated, being open to the inclusion of feminine florals, being careful as you select vintage pieces, making vintage items a focal in your design, considering adding modern vintage-inspired items to your space and not just antiques, and sticking to the 70/30 rule, you'll be able to keep vintage a trendy, fresh, lively, and fun component in your contemporary or modern space.
If you need more interior or exterior design-related tips and tricks, check out the rest of our blog posts.
Recent Posts
You may or may not know, Cocoweb started its roots in lighting. With LED lighting being our specialt …

Picture Perfect:The Art of Lighting Your GalleryWhen entering someone's home, your eyes are immediat …

Do you know that your brain sees even when you don't? The unconscious processing abilities of the h …