We are excited to introduce our latest expansion- wall sconces! These LED light fixtures have shorter arms than our barn lights and so are situated closer to the wall. We love the use of sconce lights to accent a room or add ambient lighting. Below are some ideas on how to incorporate these fixtures into your space.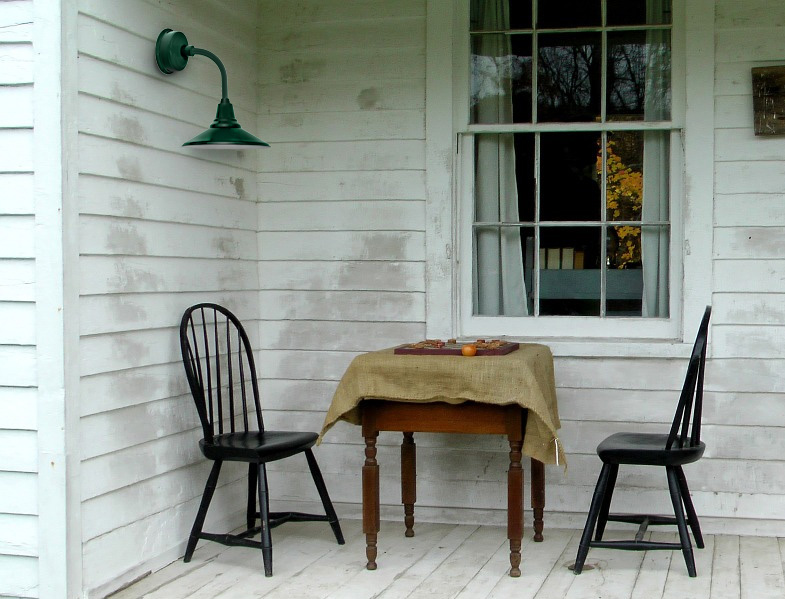 Vintage Green Calla Sconce Light with Vintage Green Trim Arm

Use a sconce to light the exterior of your home in areas such a porch or a front door or place one behind your house by your backyard. Our wall sconces are MET listed and are suitable for both indoor and outdoor use.
White Blackspot Sconce Light with White Trim Arm
Place a sconce by your bedside as a reading light. This arrangement adds personality and design flair to the space around it. We chose a white Blackspot sconce light to match the other white furnishings in this bedroom.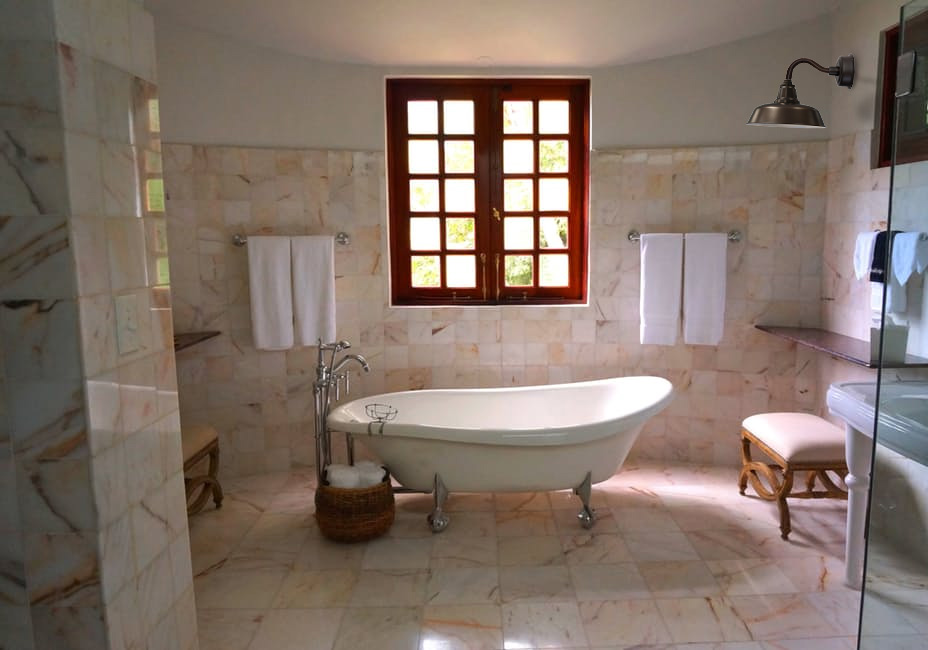 Mahogany Bronze Goodyear Sconce Light with Mahogany Bronze Chic Arm

Sconces are well-suited for lighting small rooms such as bathrooms. Since our sconce lights are designed to be weather-resistant, they are safe to use even in areas that tend to get wet from water vapor. In the bathroom above, we matched the wood accents in the room with a Mahogany Bronze fixture in the Goodyear shade style.
These are just a few ways wall sconces can add personality to a room. There are so many ways these fixtures can be used. Browse our collection and you're sure to find something that suits your home or commercial space.
Recent Posts
Summertime is going strong and the heat is most certainly upon us. With triple-digit temperatures, k …

You may or may not know, Cocoweb started its roots in lighting. With LED lighting being our specialt …

Picture Perfect:The Art of Lighting Your GalleryWhen entering someone's home, your eyes are immediat …