Spring is literally buzzing around the corner, so it's only fair that our interior designs are fit for the season as well. To many of us, spring is a season full of change, new growth, chirping birds, buzzing bees and fluttering butterflies, light breezes, and sunshine with April showers and eventual May flowers.
Using the latter inspirations within our interior designs is exciting, but not everyone is well-acquainted when it comes to turning their home interior into something blossoming and lively for this time of year. In fact, perhaps one of the reasons this is true is because many regions around the world have short-lived springs; some areas heat up quickly while other areas are still covered in a blanket of white and probably will be for the next few months to come.
But with the following spring interior design ideas, there's no doubt that you will be full-fledged in spring fever no matter what the current weather in your region predicts this time of year.
Sheer Curtains
Your goal this time of year should be to enjoy the sun as much as you possibly can before the temperatures begin to heat up. A majority of us after all do enjoy some good ole sunshine, but when it causes us to profusely sweat and get blistering sunburns? Well, not so much. However, the sun during the season of spring is downright perfect. It's no wonder the flowers and plants enjoy it so much too.
That said, let the mild sunshine flow into your home through beautiful, sheer curtains. Place thin, transparent, light-colored curtains in your kitchen window or in your living room. You may also wish to place sheer curtains in your bedroom as long as you have a secondary form of privacy in your space such as blinds. Chiffon, voile, and lace are great materials to opt for in see-through curtains.
Citrus Fruit Basket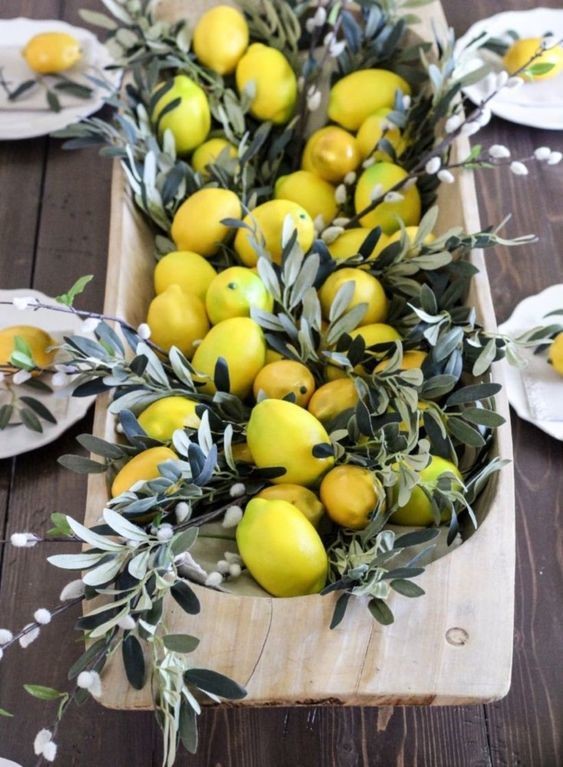 Depending on the variety of citrus, where they are grown, and how they are taken cared of, citrus from lemons to tangerines are often ready for harvest in late summer, early fall or winter, and once in early summer and once in early spring. Regardless, even in the regions where citrus is ready in December – and not to mention, when we require vitamin C the most – we don't truly appreciate tangy citrus until it begins to warm up. After all, when we consume a cold glass of lemonade or a chilled fruit salad with whipped cream, it's almost always spring or summer, never fall or winter.
That said, a fun spring home decorating idea is to take a wicker basket or egg basket, fill it with faux (or real) versions of your favorite citrus, and place it on a side table, coffee table, nightstand, or dining table. Doing so can give your space the freshness of spring as fresh fruit is coming to harvest. Additionally, the bright colors of citrus can add to the cheeriness and positivity of the season.
Candle Holder Birds
We all know that the birds come out to sing, play, make a nest, and lay eggs in the calamity and mildness of spring. If you want to bring birds into your interior design this spring, we recommend buying two or three candle holders (ones that are designed for big candles, not for candlesticks) along with bird figurines to place on each candle holder. This spring interior décor idea is incredibly easy, affordable, and best of all, effortlessly resembles the season of spring.
To amp up this décor idea a little, you may wish to place fake a fake bird's nest and/or eggs on your candle holders as well. Others might instead like the idea of wrapping springy garland around the bases of the candle holders or place faux flowers under or around their bird figurines for an extra hint of spring.
Burlap Rug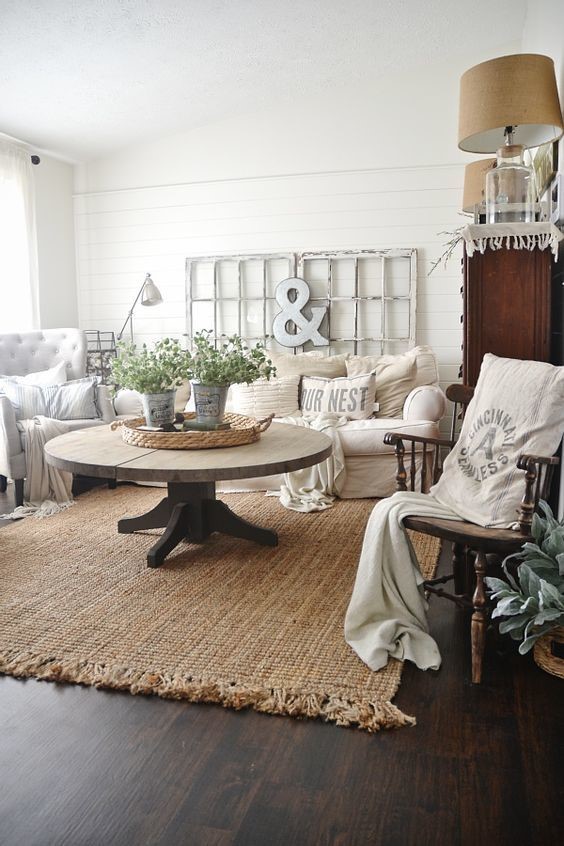 Nothing says spring like nature. When you bring natural materials like burlap into your home this time of year, it has "nature" and "spring" written all over it. That said, one of our Cocoweb team's recommendations for decorating your home in the spring is to opt for a rustic, burlap (AKA jute, gunny, or hessian) rug. The greatest part about opting for a burlap rug is that it is not only springy but is easily suitable especially for summer and autumn as well.
Burlap rugs look stunning under a dining or breakfast nook table, on a door step, or under a couch or chair. While we recommend going for a plain burlap rug, you might also select one that features a pattern or design. Some burlap rugs feature fringed edges. Meanwhile, other burlap rugs have smooth edges. And some are round while others are rectangular. Nevertheless, you certainly have options. You may even wish to layer your burlap rug, placing another smaller rug with a different color and texture over top of your burlap rug.
Floral Wreath
Even if you're already long tired of wreaths after the holidays have passed a few months prior, a floral wreath certainly takes things to the next level in any interior or exterior design. Anyone can add real or faux flowers to a vase this time of year, but not everyone has a floral wreath hanging on their door or wall in the springtime, but we're thinking, "Why not?"
At your local home goods or crafts store, there should be plenty of faux spring and Easter wreaths of different color schemes and styles available for you to pick from. Or if you're feeling crafty yourself, you can whip one up with the flowers, colors, and textures you want in your own wreath. If wreaths just aren't you're thing, you can still add spring flowers to your interior or exterior design by add cuttings to a pitcher, milk glass container, metal tin, or mason jar.
Lace Tablecloth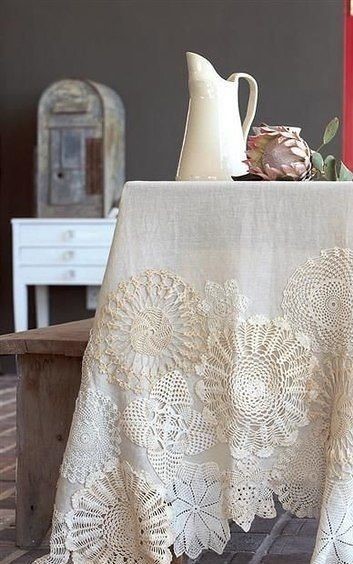 In today's day and age, most people don't dress their tables with a tablecloth, that is, unless they are hosting a party or special event. However, a spring-inspired dining table calls for a beautiful, thin, light-colored, lace tablecloth to add to the rustic, daintiness of the season.
As an alternative to a lace tablecloth, or even in addition to such. we suggest going for a lace or burlap table runner. Table runners in replacement of a tablecloth provide a more natural, rustic feel to your table while ensuring you won't have to wash it as often considering people will not be eating directly over it as one would with a tablecloth. Or if you like the full tablecloth look, you may be able to come across a burlap tablecloth with lace trim to combine the two springy materials, all in one piece.
Conclusion
It's hard to get into the spring spirit if your area is still freezing or is already soon on its way to summer-like weather. In many areas, spring weather seems to come and go with a blink of an eye. Isn't that how our favorite seasons tend to work anyway? Fortunately, when you alter your home's interior design to fit spring, you can enjoy the season longer – or even forever if you wish.
Some of our simple spring decorating ideas include the use of sheer curtains, a citrus fruit basket, candlestick birds, a burlap rug, a beautiful floral wreath, and a dainty lace tablecloth. Surely, there are numerous ways to decorate for spring, but these six are definitely some of the top of our favorite 2019 spring decorating ideas that will bring life, airiness, and simplicity into your home this time of year.
If you need more interior or exterior design-related tips and tricks, check out the rest of our blog posts.
Recent Posts
Summertime is going strong and the heat is most certainly upon us. With triple-digit temperatures, k …

You may or may not know, Cocoweb started its roots in lighting. With LED lighting being our specialt …

Picture Perfect:The Art of Lighting Your GalleryWhen entering someone's home, your eyes are immediat …