We are unveiling five new attachments for all of our Barn Light products, all of which will enhance the their visual appearance and utility!
The Barn Light Wire Cage directly attaches to the barn light shade, adding an industrial aesthetic to any light it adorns. It's rustic frame will add a touch of vintage charm to any indoor or outdoor space! We offer the Barn Light guard in multiple sizes to ensure it will fit your lighting fixtures. Whether it's for a small garage light or large industrial light, the Barn Light warehouse metal cage is perfect for all your lighting needs!
The Barn Light motion sensor will light up any outdoor space when movement is detected. Its subtle, yet effective design will illuminate your front door or patio when the motion sensor is triggered while being seemingly un-noticeable on your light. The Barn Light motion activated sensor features several optimal security features, such as a detection distance of 10 feet and a wide field of vision. The Barn Light motion sensor is the perfect security attachment for your light!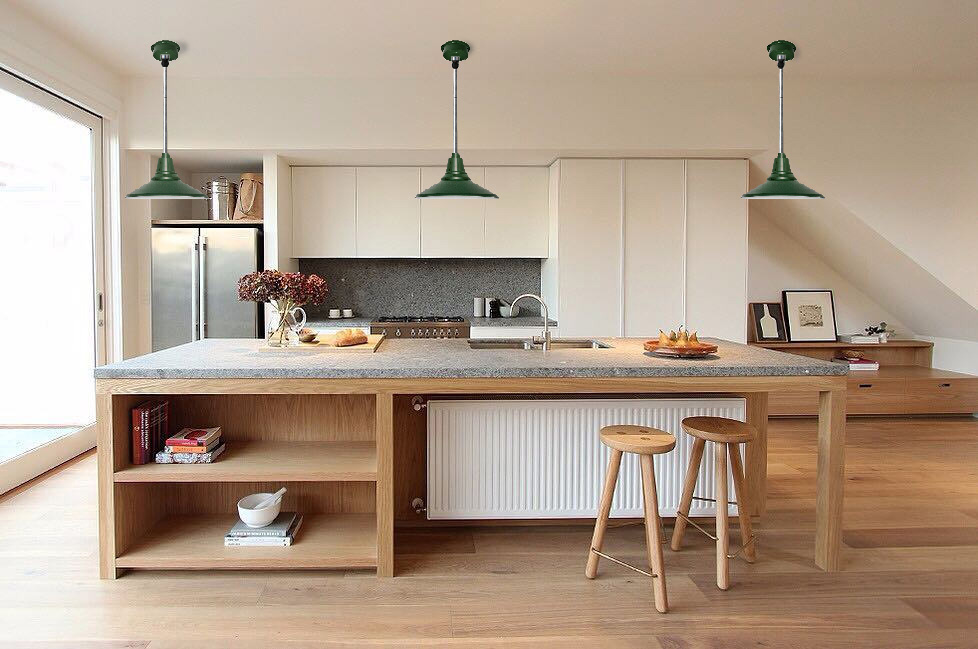 Our Barn Light Dusk-to-Dawn sensor attachment is perfect for those who want to light up the night without any fuss. The attachment's photocell sensor can detect shifts between night and day, automatically turning your light on or off when needed, all without affecting the visual appearance of the light itself. The Barn Light security light will save the lifespan of the light-bulb, saving you money on light-bulbs and your electricity bill!
Available for all pendant lights, the Adjustable Cord Option will allow you to lengthen or shorten your pendant lights with ease. This attachment's subtle and efficient design will enable you to effortlessly modify your pendant light without drastically altering the light's design. Whether you want a low-hanging pendant light in your kitchen or a high pendant light in a living space, the Customizable Cord Attachment is the perfect accessory for all of your customizable lighting needs.
Included with the Customizable Cord Attachment is the Pendant Light Cap. Placed at the top of the pendant light, where the shade and cord meet, the visual aesthetic of your light will be vastly improved. The Pendant Light Cap is the perfect attachment to boost the visual quality of all your pendant lights.
Recent Posts
Summertime is going strong and the heat is most certainly upon us. With triple-digit temperatures, k …

You may or may not know, Cocoweb started its roots in lighting. With LED lighting being our specialt …

Picture Perfect:The Art of Lighting Your GalleryWhen entering someone's home, your eyes are immediat …