The benefit of having a variety of different types of housing available – traditional houses, apartments, condos, duplexes, penthouses, etcetera – is that different people can have their personal wants and needs met. However, whether you buy or rent your home can impact what you can and cannot do with your property.
Everyone knows that when rental a home or apartment, the landlord will have restrictions. Of course, different landlords have different restrictions. But what is usually disallowed in rentals or even college dorm rooms is painting the walls or applying permanent wallpaper. Some landlords may even ban tacks from being placed in the walls to hang decorations or photographs.
While the rules in your lease agreement may have you rolling your eyes, making it seem as if you can't add the right personal touches to your space, you can still have significant creativity in how you decorate your walls.
Consider some of these wall paint alternatives for a gorgeous interior design:
1 - Stick-on wall decals
For those who typically like painting patterns or designs on their walls but aren't able to according to their lease agreement, stick-on wall decals can do the trick. These decals come in a plethora of shapes, animals, designs, and even words. Depending on how many decals come in your decal kit and the size that they are, these stick-on wall decorations can be fairly affordable.
Best of all, there is no sticky residue left after removing these wall decals, and if necessary, they can be moved elsewhere. Some decals tend to peel overtime. However, other decals – whether they are made of a thin polyester fabric, mirror, or other material – might have the capability of sticking onto your wall for years without peeling at the slightest.
2 - Temporary wallpaper
If you absolutely can't part with your love for wallpaper, fortunately, there are temporary wallpapers out there that don't require scraping piece-by-piece just to remove it when you no longer want it. Just like real wallpaper, there are many colors and designs to pick from.
Temporary wallpaper, unlike regular wallpaper, isn't applied with paste. Instead, temporary wallpaper already has a sticky adhesive on the back, making it very easy to apply, and as mentioned, to remove. But the drawback of temporary wallpaper or self-adhesive wallpaper is that it tends to peel with time as it is not as strong as a traditional wallpaper application. However, in the case that you own a rental, the latter might actually be a good thing.
3 - Gallery walls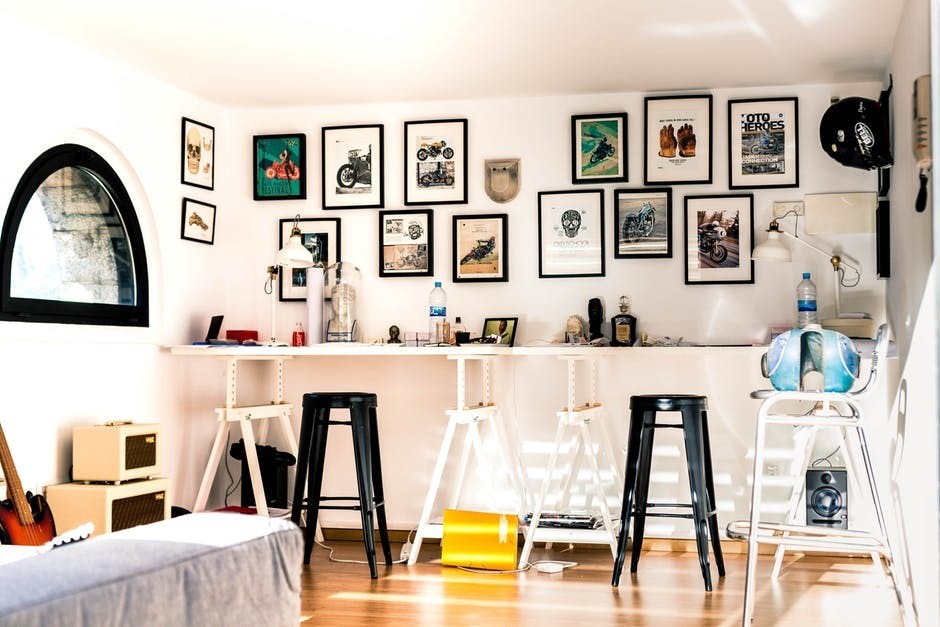 If you love art and photographs, a gallery wall might be your go-to for decorating the walls of your rental home, apartment, or dorm. You might have different-sized framed photos or art placed in a messy arrangement or might instead hang a few larger pieces neatly in a straight line. The choice is yours.
While many may think wall art and frames can only be hung with tacks, nails, and the like, if your rental won't allow such, no problem! Remember, there are removable hooks, sticky putties, and even frames with adhesive backs that will stick and remove from your walls, just like that. If you fear that your self-stick, adhesive frames will fall and injure somebody, consider instead hanging up frameless photographs or art with sticky putty or even a strong tape on the back.
4 - Tile transfers
As an alternative to wallpaper or real tile, you might be interested in opting for tile transfers or tile stickers to place on your walls. As expected, these fake tiles literally stick onto any surface you place them. When you no longer want them, they are simple to remove and usually leave little to no residue.
Tile transfers aren't just for walls; they can also be applied to stairs, floors, or even furniture. The best part is, there's no grout needed nor expert tile-laying skills. There is also no "drying" process or need for tile spacers. Even better, many tile transfers come in giant strips, making them quick and easy to apply.
5 - Tapestries
Tapestries are a type of textile art that are typically colorful and/or feature a fun pattern. Often tapestry is woven by hand, but even for the ones that aren't, they can add significant beauty to any interior design. Tapestries are often very large, and thus, can fill up an entire wall or at least a significant portion of it. After installation, they can add a cozy feel to your interior design as they resemble a thin blanket.
Besides using pushpins or nails, tapestries can be hung with Velcro or hung via a rod, board, string, or frame with adhesive, removable hooks, for instance. You can hang a tapestry right on the wall itself, hang it from the ceiling, or even hang it in a canopy-like manner.
6 - Wall curtains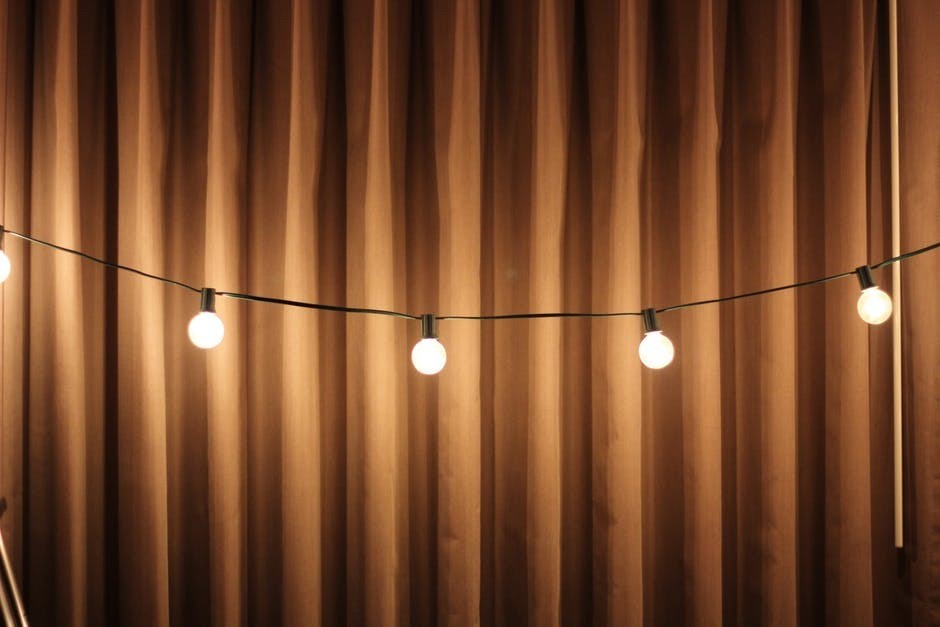 Some may find it tacky, but others love the idea of hanging curtains on the wall to provide a fun backdrop as an alternative for painted walls. The wide variety of curtains out there of different materials and styles – plain curtains, curtains with loud patterns, sheer curtains, or even curtains with glitter or sequins or fur – make selecting curtains for your wall fun and exciting, and most of all, relevant for your interior design.
When it comes to installation, you can hang your wall curtains the traditional way with a curtain rod and nails if you are allowed to in your rent. Or, you can hang your curtains with adhesive hooks that can be removed when necessary. However, if you opt for this option, make sure that the rod, if you opt for one, that it is either very lightweight or will be installed in an area that isn't near anything breakable or where people would be sitting or laying. Get creative when it comes to wall curtain installation, and consider the potential risks.
For an added touch, you might like adding string lights above your curtains, or if they are sheer, behind them to create a "starry night" effect, which by the way, makes for a nice background for taking selfies!
7 - Room dividers
If you absolutely do not want to touch the walls of your rental just in case you "might" get in trouble, considering opting for a room divider. Room dividers don't have to just be to add privacy or visually help divide a room. A divider in this scenario can be used as a little backdrop for your interior design to add some color or variation.
If you want to go all out, you can hang photographs or art on your room divider. Painting your room divider, or simply opting for one that is colored or features fun designs, can add that feel you may be looking for that only painted walls or wallpaper may have been able to originally bring.
Conclusion
While it can be a bummer when you aren't allowed to paint the walls of your apartment or rental home – and sometimes not even allowed to apply wallpaper or hang things on the walls with tacks – there are creative alternatives that will peak your interest from wall tapestries to tile transfers.
Apart from helping you find ways to decorate the walls of your rental, the purpose of this blog article is to show how versatile interior design can be. Even when we are faced with limitations, we can find another route to complete a certain goal. Sometimes a little creativity is all that is needed to get what you want and need in your interior design.
If you need more interior or exterior design-related tips and tricks, check out the rest of our blog posts .
Recent Posts
Sign Lights, with their classic gooseneck design, differ from traditional wall mounted lights, in …

The much anticipated season of the year evoking memories of fireworks lighting up the sky, lighte …

As the days grow longer and the mercury rises, thus begins the time of the year for backyard soir …