Interior design mainly involves recycling and reviving old trends. The longer one has been alive, the more they come to realize this. While there are certainly trends that come, stay for a brief moment or few, and then forever leave, a lot of our inspirations today come from recent and even quite distant interior design fads – and sometimes, we don't even realize it!
But there tends to be awkward moments where many of us like an older interior design trend, but at present, it doesn't seem to be trending. Then we're left unsure of what to do: whether to add it to our home and have people comment on how outdated it is or not add it to our home at all to "comply" with the current trends.
The following five are outdated interior design fads we hope will be revived and eventually make it on our list of interior design trends:
1 - Botanical Wall Art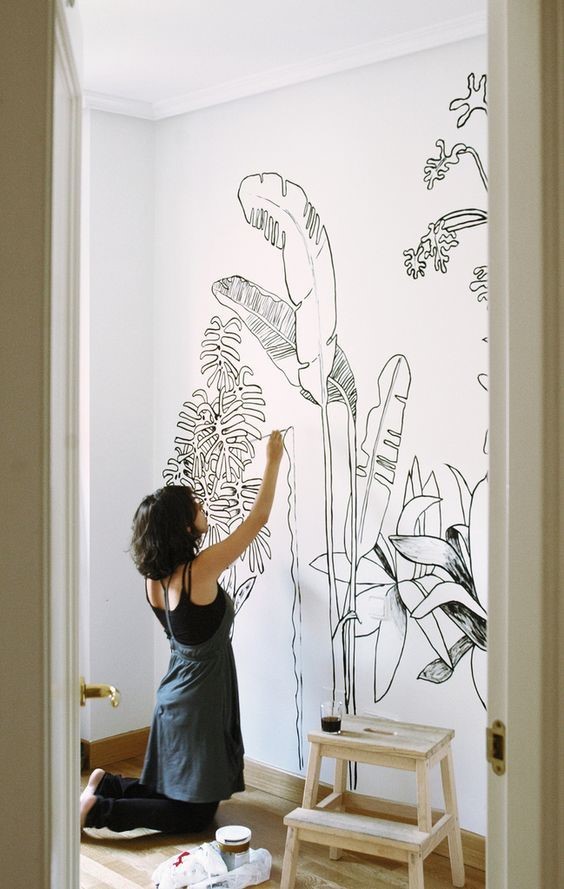 Popular in the 1970s was hand-painted botanical wall art, especially in the kitchen. While we admit that many of these nature-inspired paintings still appear dated today with their gloomier choice in color and semi-realism, we're still seeing 70s-inspired interior design trends like hanging wicker chairs among other Bohemian vibes in our interior designs to date, so why not bring back 70s botanical wall art as well?
In 2019, we'd presume that botanical wall art would take a bit of a different approach nearly 50 years later. Perhaps botanical art would either be more cartoon-y and vivid in color – or it would feature a highly intricate, photorealism appearance with the use of richer, less-saturated, more realistic colors. Rather than the main emphasis being on fruits, mushrooms, and heirloom flowers, we'd likely focus on succulents and cacti, ferns, eucalyptus, banana tree leaves, and other tropical or drought-tolerant plants.
When it comes to adding botanicals to our interior designs today, it seems that we are more focused on adding actual plants to our spaces and hanging canvases featuring pressed or painted leaves – the quick and lazy approach – rather than actual art painted directly onto our walls. Even when we do add botanical art to the walls of our home, it seems to be in the form of removal wall stickers. Let's bring back the permanency and intricacy of actual botanical wall art!
2 - Canopy Beds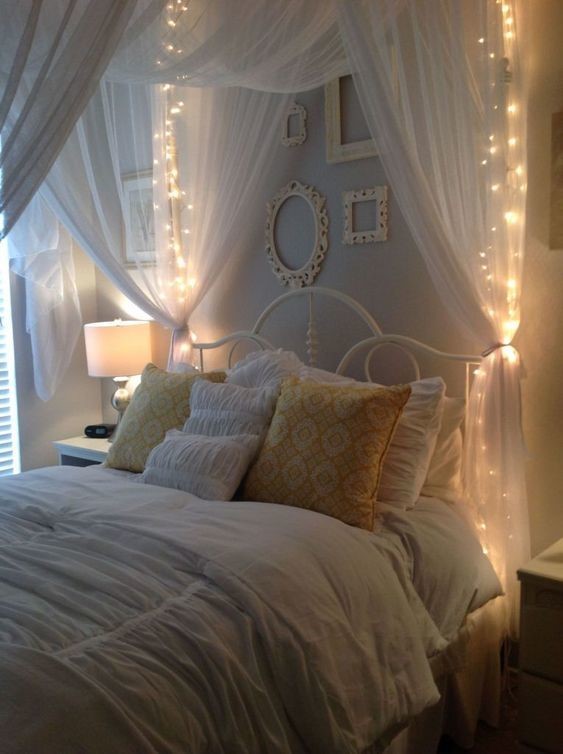 The 1990s brought may great, and weird, things. One of the interior design trends we can actually say we miss from this time period are canopy beds. While some still have a canopy bed, opting for such isn't widely as common as it was in the 90s, especially for a bed other than a child's daybed or twin bed. Some may consider canopies "extra" for a bedroom considering they don't really have a particular function, except maybe shield a bit of light and give us a pinch more privacy as we sleep.
But for others, canopy beds meant so much more than just the latter. They made many feel like royalty. Canopies on beds were a way to spice up the formality of any bedroom. They also helped accentuate a bedframe and add height to a room. Likewise, many found, and continue to find today, that canopy beds are extra cozy and peaceful.
From our perspective, we think a more modern bedframe would look perfectly suitable today with a canopy. All that really needs to be done to get this trend back in business is the creation of modern-styled canopies – like ones featuring tropical prints, moody or jewel hues, tone-on-tone color palettes, sensory materials, or hybrid textiles. Even adding string lighting to or draping trailing plants along a bed canopy adds to the present-day flair.
3 - Animal Skins and Antlers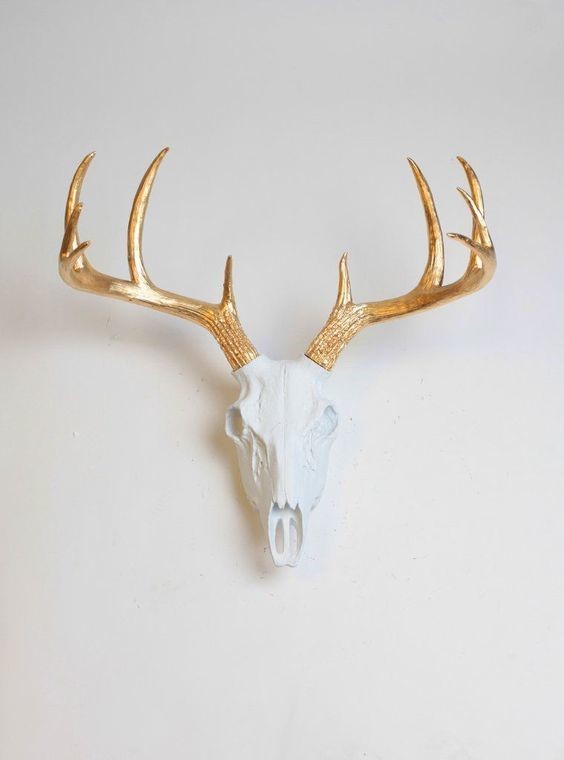 2010 to 2014 was especially a peak for the use of modernized, hipster versions of animal skins and mounted antlers in the home setting. Some may argue that this trend made homes look like a taxidermy shop, and others might have found that because many of the animal skins and antlers used in interior design during this time were fake, this make them appear tacky. (Although in many people's eyes, vegan accessories are a plus!)
However, what we particularly loved about these trends was that they helped us realize a few of things: 1) taxidermy is timeless and actually quite versatile, 2) it's completely okay to merge traditional with modern in an interior design, and 3) animal skins and antlers aren't merely for cabins and country homes.
Perhaps the modernization of faux-taxidermy trends was ahead of its time; maybe later down the road, they will be popular again. Likewise, maybe the cartoon-y looks of some of the mounted antlers that were popular during this time had too many people cringing considering taxidermy was never designed to be "playful." The feminization some faux taxidermy pieces presented – like mounted antlers featuring flowers or glitter – were other things people just weren't quite ready for. Other pieces like picture frames featuring faux antlers and glitzy-glam antler chandeliers were things some just "didn't get." Give it some time and maybe a few revamps, and these taxidermy trends will be back in no time!
4 - Birds as Accents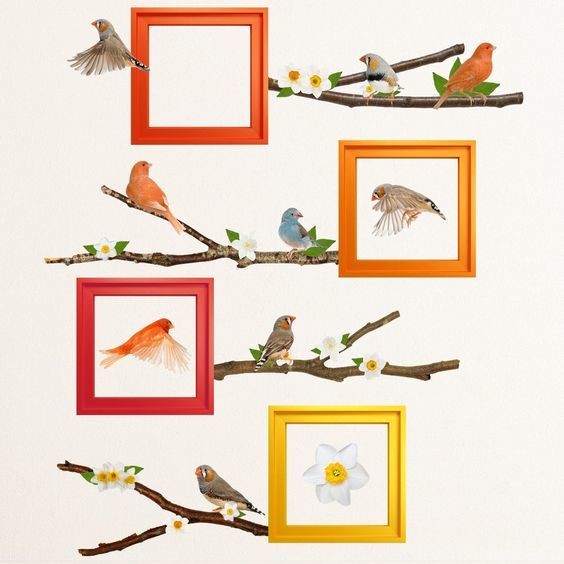 In 2011 and 2012, generic birds were frequently being used as accents in the average home setting. Bird figurines, birds printed on throw pillows, artwork featuring birds, and bird wall stickers were trendy. Even clothing and bed spreads frequently featured cartoon-y or silhouette birds, it seemed. Additionally, some folks even put sparkly bird ornaments and clips on their Christmas trees.
Using birds as accents in our homes was just one of many ways we got in touch with nature and further came to appreciate the literal and symbolic beauty birds have to offer for our planet. But for some reason, the bird trend kind of disappeared into thin air. Maybe we just got tired of seeing one too many birds – especially since we see that infamous bird logo every time we log into Twitter. Either way, part of us kind of misses this trend.
After all, YouTuber Gabbie Hanna recently got bird wall stickers for her living room (which she later replaced with a copycat painting she made of them in March of 2019 – which looks stunning, by the way). If she can hop on the trend late, why can't we? Maybe this time around, we can introduce other species of birds into our homes to spice things up a little.
5 - Heavily-Unsaturated Colors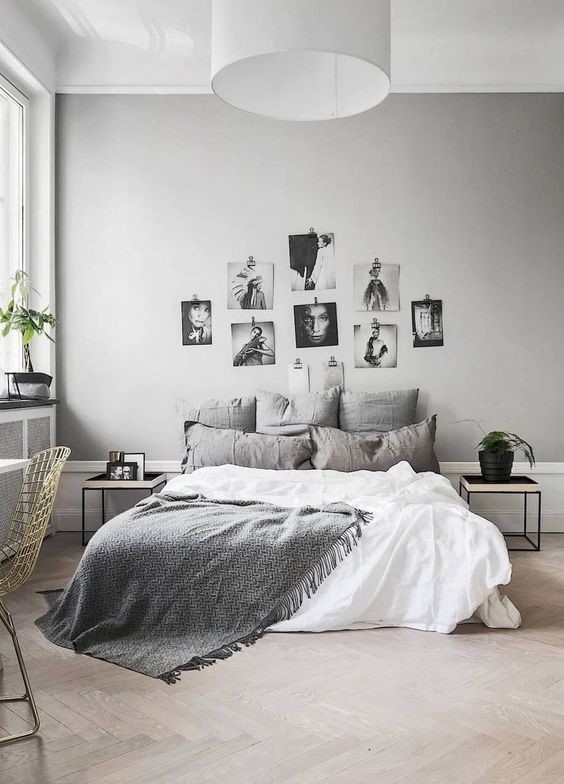 Popular around 2014 to 2018 alongside the farmhouse style, heavily-unsaturated, muted colors are beginning to die out – for now. Presently, 2019 is leaning towards the use of earthy tones including off-cream, hunter and forest greens, semi-saturated hues in moody tones (blues, purples), pale pinks and misty blues, coral and electric green, and jewel accent tones are all the rage. Today, we seem to have a good mix between stimulating and restraining colors schemes.
Okay, so maybe unsaturated colors aren't 100-percent out considering we still have saturated moody hues in the picture. However, it seems that rather than going for melancholy grays and gloomier tones, we're now focusing on deeper, more-saturated purples and blues to add a little formality to our spaces.
Nevertheless, I think many of us will miss the broader range of unsaturated hues – especially the folks who aren't super fond when it comes to using a lot of color in their interior design. This time around, colors are appearing on the other end of the spectrum: more saturated and rich, and at times, quite vivid and bright. Maybe just maybe they majority of us haven't quite properly adjusted to colors with saturation. We see this trend coming back full-force in the near future at a time we're most of us will be ready.
Conclusion
Sometimes it's hard to kiss some of our favorite interior design trends goodbye. Well, apparently the majority think so too because many of the current interior design trends for 2019 are inspired by previous fads that were merely recycled or further modernized. Nevertheless, there are still some dated interior design trends that we hope make an appearance sometime soon.
The outdated trends we wish would make a comeback in some shape or form include botanical wall art from the 70s, canopy beds from the 90s, birds as accents, hipster versions of animal skins and antlers, and heavily-unsaturated colors. Surely, these old trends among others will make a future appearance, but the question is: when?
If you need more interior or exterior design-related tips and tricks, check out the rest of our blog posts.
Recent Posts
The much anticipated season of the year evoking memories of fireworks lighting up the sky, lighte …

As the days grow longer and the mercury rises, thus begins the time of the year for backyard soir …

An evening spent enjoying wine and pasta al fresco beneath the night sky, to a lively brewery in …