For many of us, the outdoors is where we go to wind down, spend quality time with loved ones, and catch some sun rays. It's also a place we go when we need a breath of fresh air or simply want to enjoy what nature has to offer. And while the great outdoors is certainly something we should share with others as we all live on the same planet, the sliver of land we call our backyard is usually a place where we want some privacy.
Whether your backyard is fenced, walled, or completely open concept, there are many easy ways you can ensure your backyard has the level of privacy you desire. It all starts with a little creativity and an open mind.
That said, consider some of the following methods of acquiring greater privacy in your backyard:
1 - Grow Bamboo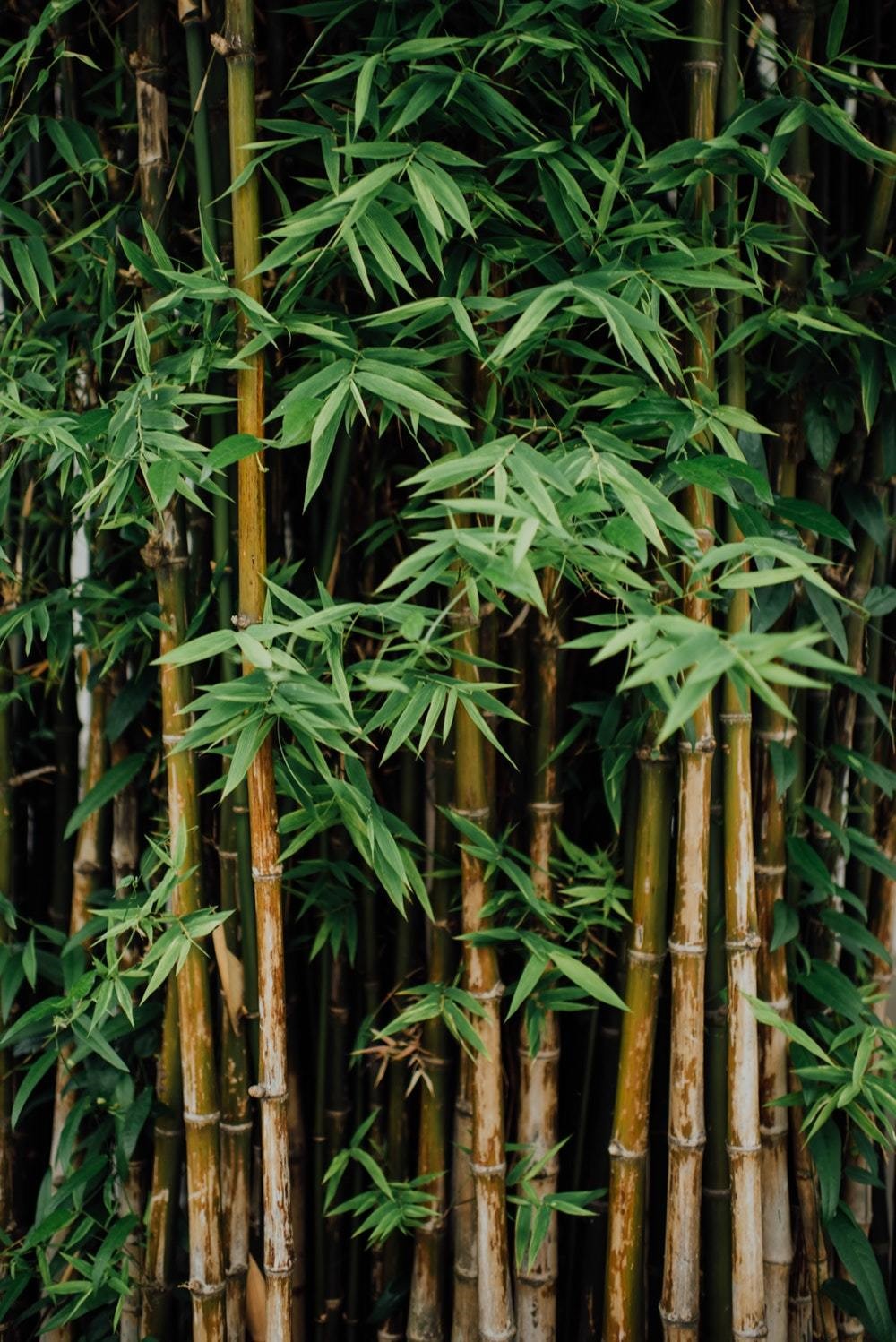 When it isn't practical to grow trees to create a privacy wall – since most trees take a while to grow – consider raising bamboo instead. The maximum height different bamboo species get varies drastically. However, most bamboo species grow anywhere from 20 to 70+ feet tall. Other varieties might only get 3 to 10 feet tall, for instance. Regardless of the height, bamboo is excellent for creating extra privacy and perhaps some create some shade.
As many know, however, bamboo tends to be invasive. It grows quickly and will certainly spread. That said, if you're not up for maintaining your bamboo nor wish to hire a gardener, this might not be a relevant way for you to obtain more privacy in your yard.
2 - Install A Pergola Or Gazebo
This next way to get more privacy in your yard is more expensive, but if you have the room in your yard, time, and money, installing a pergola or gazebo are great ways to achieve a healthy dose of privacy. These structures are also beautiful and long-lasting, sure to be enjoyed through many different seasons. They especially come in handy when it comes to hosting events.
If you have a pergola or gazebo installed and find that it doesn't have the amount of privacy you would like, you might consider combining your structure with one of the other methods of privacy on this list such as hanging curtains from your structure or installing a solar shade from it.
3 - Set Up Trellises, And Grow Vine-y Plants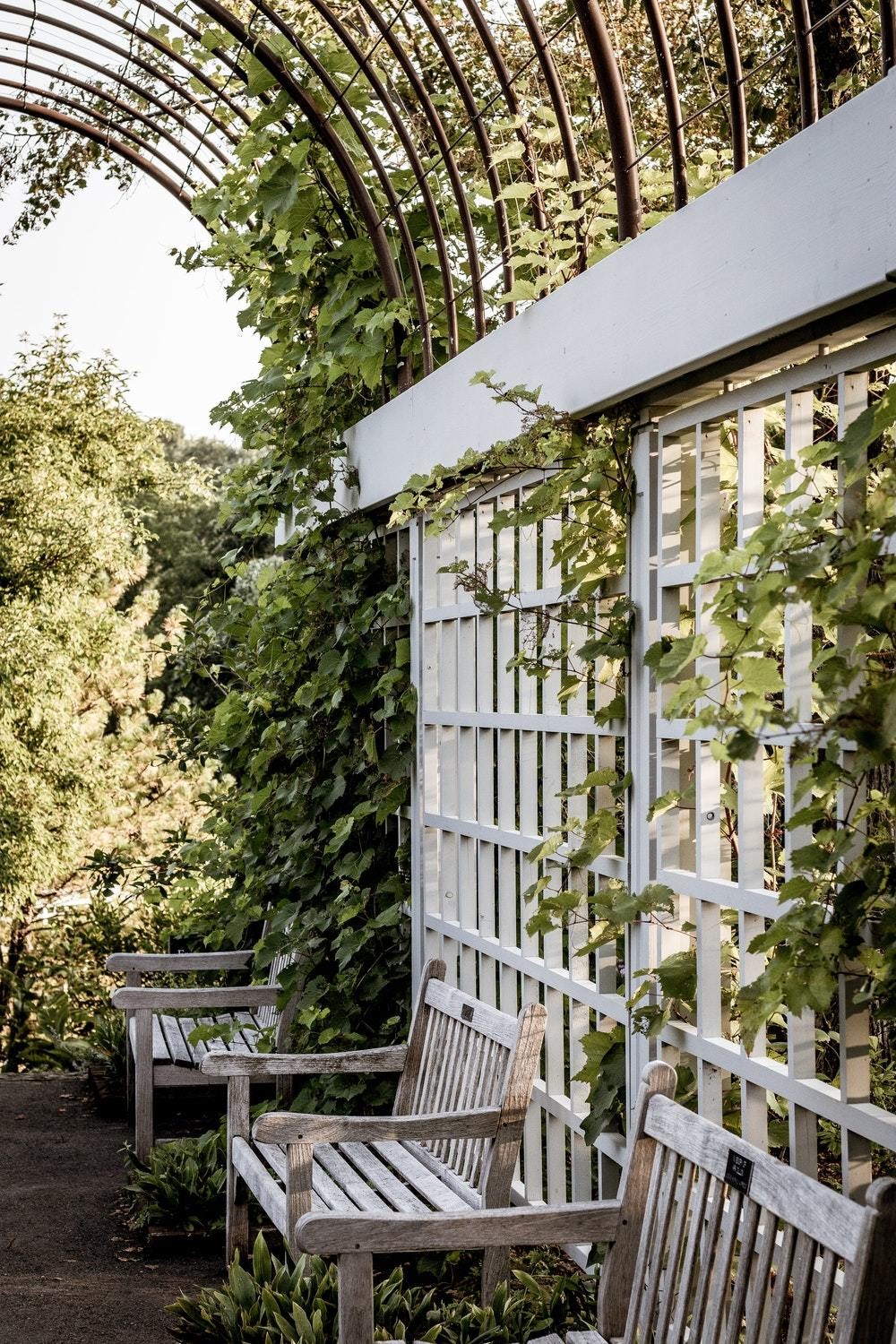 Take your love of gardening to the next level, and consider growing a "live wall" to block out your neighbors. Simply set up a trellis or few (or even build one), and plant vines of your choice. As the vines grow bigger and begin to crawl up your trellises, they will help create a beautiful, natural wall. Growing vines on trellises is a discrete and fun way to get the privacy you'd like.
If you decide to opt for this method, make sure that you not only will be responsible in caring for your vines but also that you understand how long your plants are expected to last. For instance, sweet pea flowers or even edible peas, which are both climbers, are beautiful, but they die off in the cooler weather and don't come back (but they do drop seed). Other climbers like grapes are perennials, but their levels fall off in the colder weather before coming back in the spring. Other plants last and are green all year 'round.
Additionally, consider the ease of growing the plants you select to grow on your trellises and how to care for them. Also keep in mind the width and height your plants will grow to. Larger, leavier, more invasive plants may contribute more privacy and shade to your backyard than, say, shorter, thinner, slow-growing plants.
4 - Opt For An Umbrella Or Few
For instant privacy in your backyard, a large umbrella or few can do the trick. Some umbrellas have the capability of tilting, allowing you to not only block the sun at different hours of the day but also block out sneaky eyes as you're relaxing in your own backyard.
This method for obtaining more privacy in your backyard is especially great if you don't want permanent privacy or want a more versatile type of privacy. After all, it's a piece of cake to move or store an umbrella when not in use. Additionally, out of many of the items on this list, umbrellas tend to be in the more affordable range.
5 - Build Walls Around Seating Areas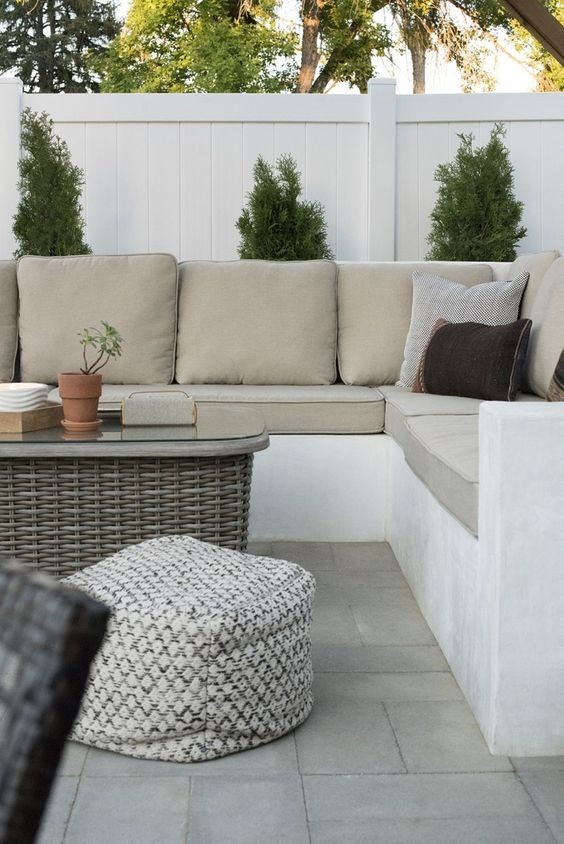 Others might prefer permanent privacy in their backyard. Building walls around certain features in your yard like seating areas is a definite way to get privacy all throughout the day. Best of all, walls can be just a few feet in height or taller depending on the level of privacy you are wanting.
If you enjoy privacy but still want a more open concept type of yard, consider building walls of different heights (some shorter and some tall), add windows or cut-outs to your walls, or even grow vines on your walls to ensure it is integrated and blends in with its natural surroundings. You might also like the idea of creating a single or L-shaped wall instead of completely enclosing an area of your yard.
6 - Consider Privacy Screens Or Solar Shades
As a more affordable and less permanent addition than building a wall, installing privacy screens or solar shades are both excellent ways to get privacy in your yard in a semi-discrete manner. Privacy screens and solar shades may be used interchangeably, but they can refer to different things.
Privacy screens are designed to get more privacy. They can hang from a structure like a pergola or can stand from the ground up like a wall. Privacy screens can come in a variety of different materials from wooden slats to a solid tarp material that must be hung. Solar shades, on the other hand, are primarily for blocking out the sun but can of course create privacy in the process. That said, solar shades are often still see-through to allow some sunlight to still peep in, not completing compromising your view and the amount of illumination flowing in.
7 - Close Out Your Neighbors With Curtains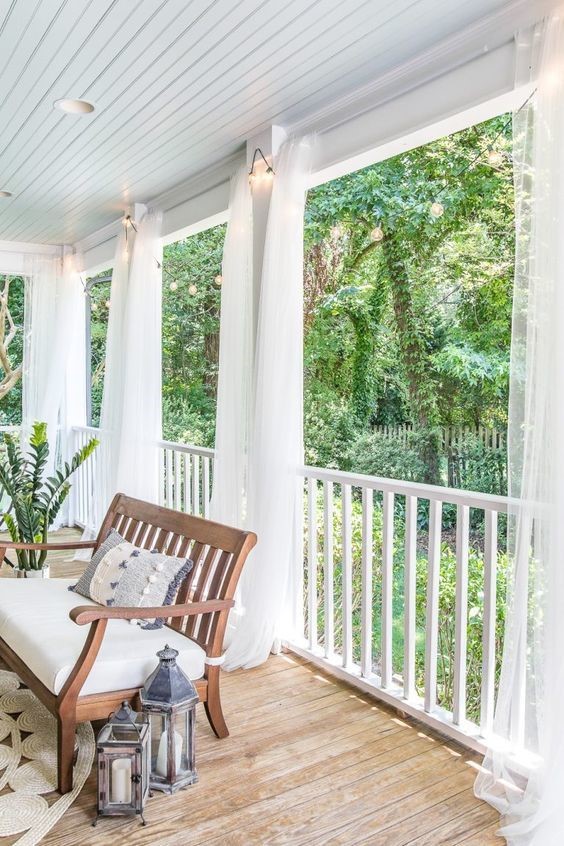 If you already have a structure in your yard – such as a pergola, gazebo, set of columns, or an overhang from your house – where you could potentially hang things, installing some thick curtains can give you extra privacy. The beautiful colors, prints, lengths and widths, materials, and opaqueness curtains come in can give you a wide selection of options to play around with.
The best thing about installing outdoor curtains is that they can be opened or closed depending on how much privacy you want and when. They can also be removed if, say, a wind or rain storm is headed your way – or when you simply no longer wish to have outdoor curtains.
Conclusion
Whether it's nosy neighbors you want to block out or simply greater seclusion that you wish your backyard to obtain, there are many ways to obtain greater privacy in your yard. While the first thoughts that may come to our minds for achieving more privacy might be getting a taller fence or growing a few trees, fencing laws and trees' slow growing cycles tend to make both of these options not so feasible.
Fortunately, there are immediate alternatives to create the privacy you want in your backyard whether it's just a small seating area or the entire yard you wish to remain safe and secluded. Growing bamboo, installing a gazebo or pergola, growing vines on trellises, setting up large umbrellas in your yard, building walls, installing privacy screens or solar shades, and utilizing curtains are all relevant ways to get the privacy you've been dreaming of to give you peace of mind as you're relaxing in your yard.
If you need more interior or exterior design-related tips and tricks, check out the rest of our blog posts.
Recent Posts
Modern farmhouse decor is becoming widely popular across the world and is loved for its versatility …

Summertime is going strong and the heat is most certainly upon us. With triple-digit temperatures, k …

You may or may not know, Cocoweb started its roots in lighting. With LED lighting being our specialt …