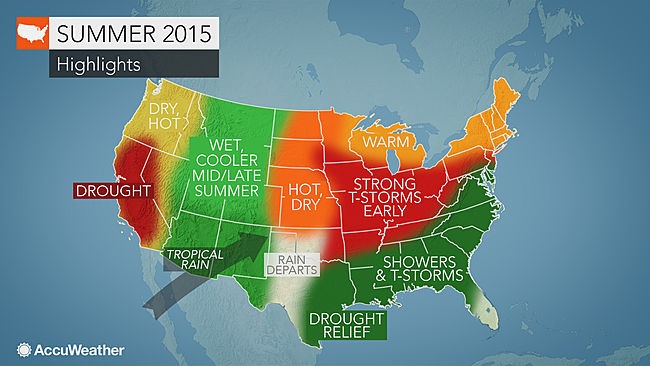 Source: AccuWeather
According to AccuWeather Expert Long-Range Forecaster Paul Pastelok, "periods of warmer-than-normal temperatures will come and go during the course of the summer."
In moderately hot climates an air conditioner can be avoided altogether just by installing a ceiling fan. Ceiling fans are effective because they circulate air in the room and create moving air; moving air removes heat from the home and creates a wind chill effect on the body. The breeze created by the ceiling fan can make the room feel as if it is 8°F cooler than it is.
How Heat Accumulates in the Home
Solar Energy (roof and windows)
Appliances
Lights
Occupants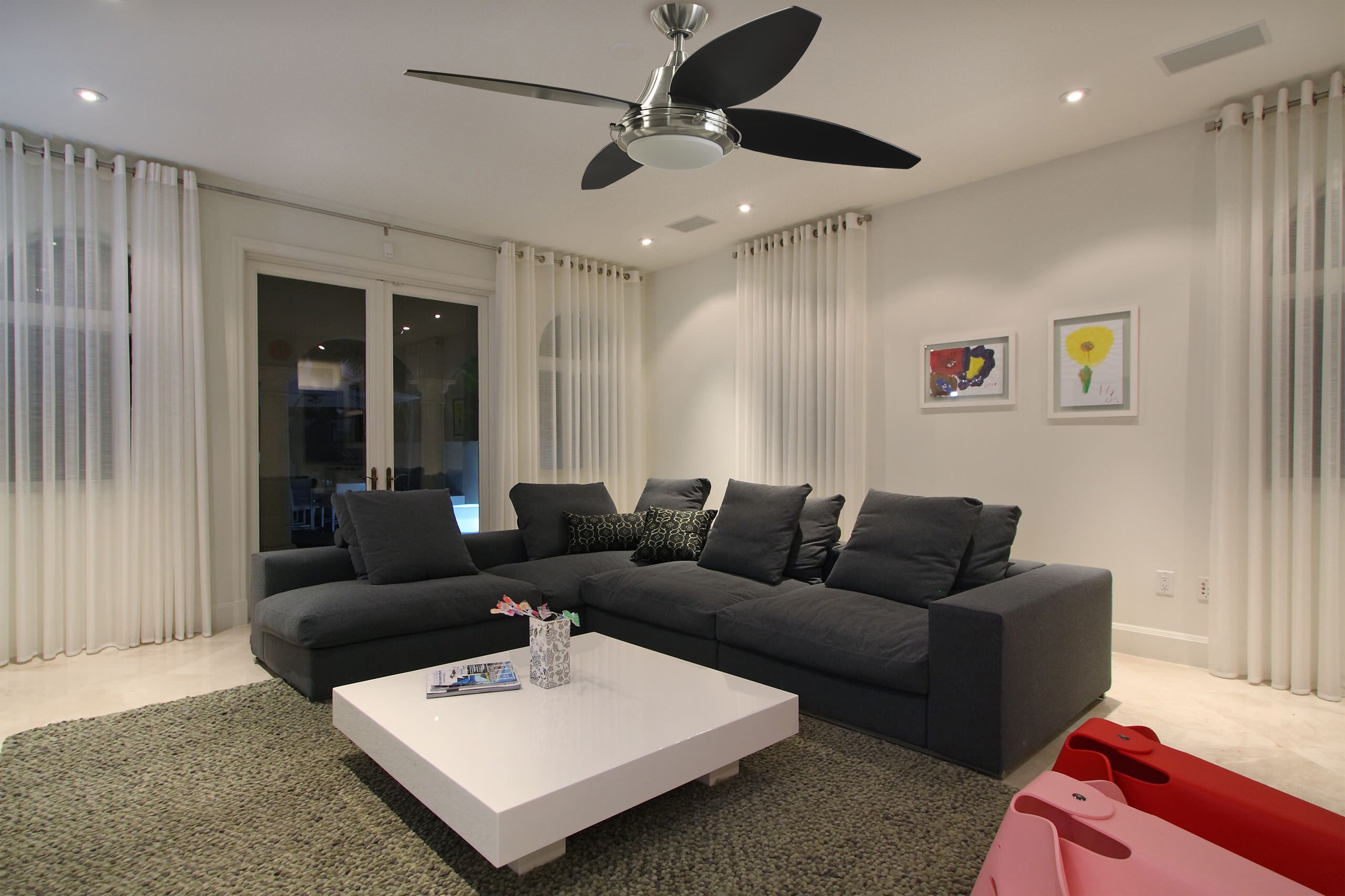 How to Position your Ceiling Fan
Best Ceiling Fan Blade Position:
7-9 feet above the floor
10-12 inches below the ceiling
Ceiling Fan Size to Room Size:
Small and Medium sized fans will cool in a 4-6 diameter area
Larger fans are effective up to 10 feet
Multiple fans work best in rooms longer than 18 feet
36 or 44 diameter fan will cool rooms that are up to 225 square feet
Rotation Matters
Depending on the rotation direction of your ceiling fan the temperature of the room may rise or fall.
Cooling Down
When the weather is hotter, operate the fan in a counterclockwise direction. This provides a cool breeze in the room by pushing the air downwards. The breeze can make the room feel up to 8 degrees cooler and save you on energy costs.
Heating Up
When the weather is cold, operate the fan in a slow speed in a clockwise direction. This causes cold air to be pulled up and redistributes trapped warm air; as a result, heat is distributed throughout the room.
All-in-all, with a good ceiling fan, you can beat the heat this summer and relax in the cool breeze of your home!
Recent Posts
Summertime is going strong and the heat is most certainly upon us. With triple-digit temperatures, k …

You may or may not know, Cocoweb started its roots in lighting. With LED lighting being our specialt …

Picture Perfect:The Art of Lighting Your GalleryWhen entering someone's home, your eyes are immediat …