Chicago based interior designer Summer Thornton has a true eye for design. She combines color, structure, shape, and patterns together in both an eclectic yet flawless way. Her designs are fun, yet very chic, and she knows the perfect balance between busy and balanced. She knows how to mix styles in order to create a fresh look that will cater to each client while still allowing the Summer Thornton design element shine through. Summer has had her own namesake firm since 2007 in which her designs have been fully honed into the expertise she exhibits now.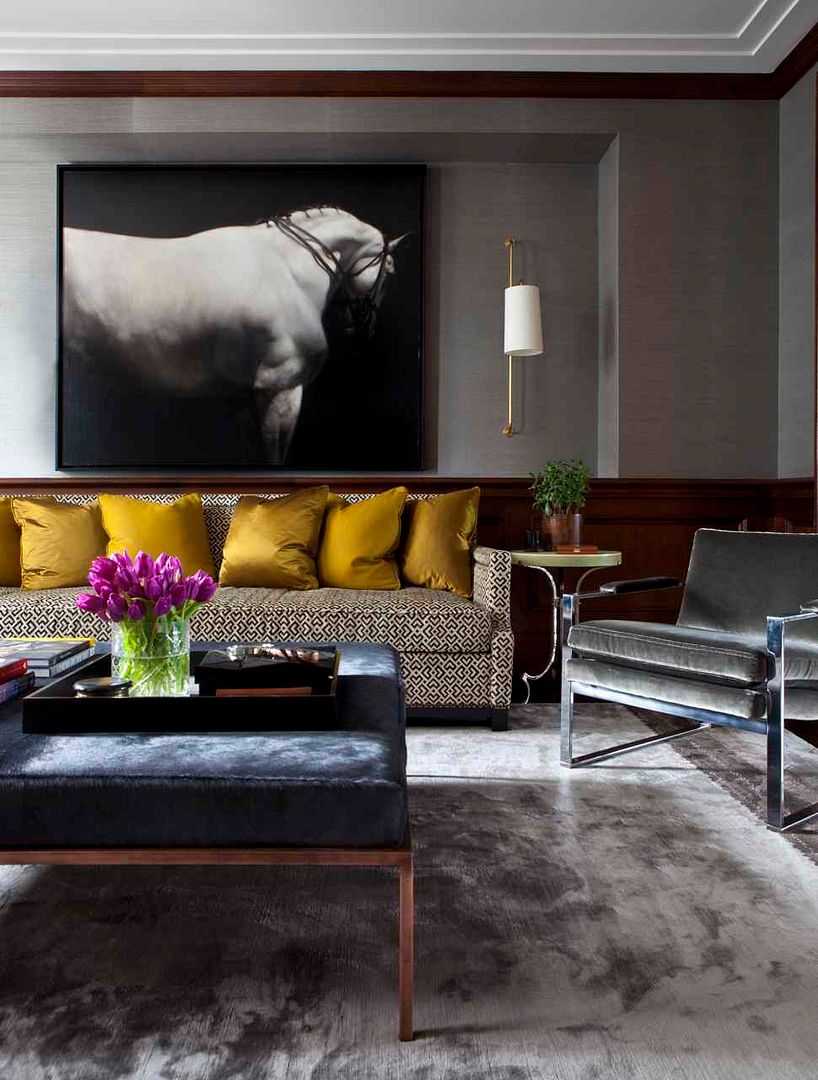 First off, thank you so much for taking the time to do this interview with us. We really appreciate it. Can you tell us a little bit about yourself (your childhood, your journey towards becoming an interior designer, etc.)?
Well I think my life has been one of contrasts, which is really reflected in my work. I grew up in rural Illinois – there was a forest in my back yard, grassy fields, deer, bluebells for miles. It was beautiful and serene and whimsical. Then at age 22 I moved to Chicago, lived and worked in the heart of the city, I rode the el, I wore out my shoes from walking so much, and city life was just harder. Not that in any world-wide comparison was my life difficult – in fact it was still very charmed – but I had the opportunity to really experience whimsy and nature as a child, and then the opportunity to live in an urban jungle as an adult. After college I worked for a few other design firms and really learned a lot from them. I also did a stint at a luxury textile company who has some of the best textures and patterns in the industry as well as an appreciation for quirky color combinations. And you'll see pieces of all of those experiences reflected in my work – there's fun, there's whimsy, there's nature, but it still has some steel, some glitz, some components of the city, and in everything fabrics, textures, pattern, and color are critical.
How would you best describe your taste in design?
My taste is always changing but forever classic. It is certainly steeped in traditional design, but I always want to give it a strong twist or edge. It's luxury meets whimsy. Prep meets boho. Blue-chip art sitting next to something from a flea market. At times I call it 'cultured irreverence' – its knowing the rules and knowing what's the utmost in class and sophistication, but at times intentionally ignoring it and doing something for fun and playfulness.
What is your initial creative spark when beginning a new project?
I find a source of inspiration, or I'll create a narrative as the basis for any design. It could be a film, something found in nature, an advertisement, artwork, an editorial fashion photo, or something I saw while traveling abroad. Every project is different, but I usually create some sort of story for every design, even though I might not widely share what the narrative is. Once it was Alice in Wonderland. Another an interpretation of Wes Anderson's The Royal Tenenbaums, another a beautiful Ralph Lauren ad.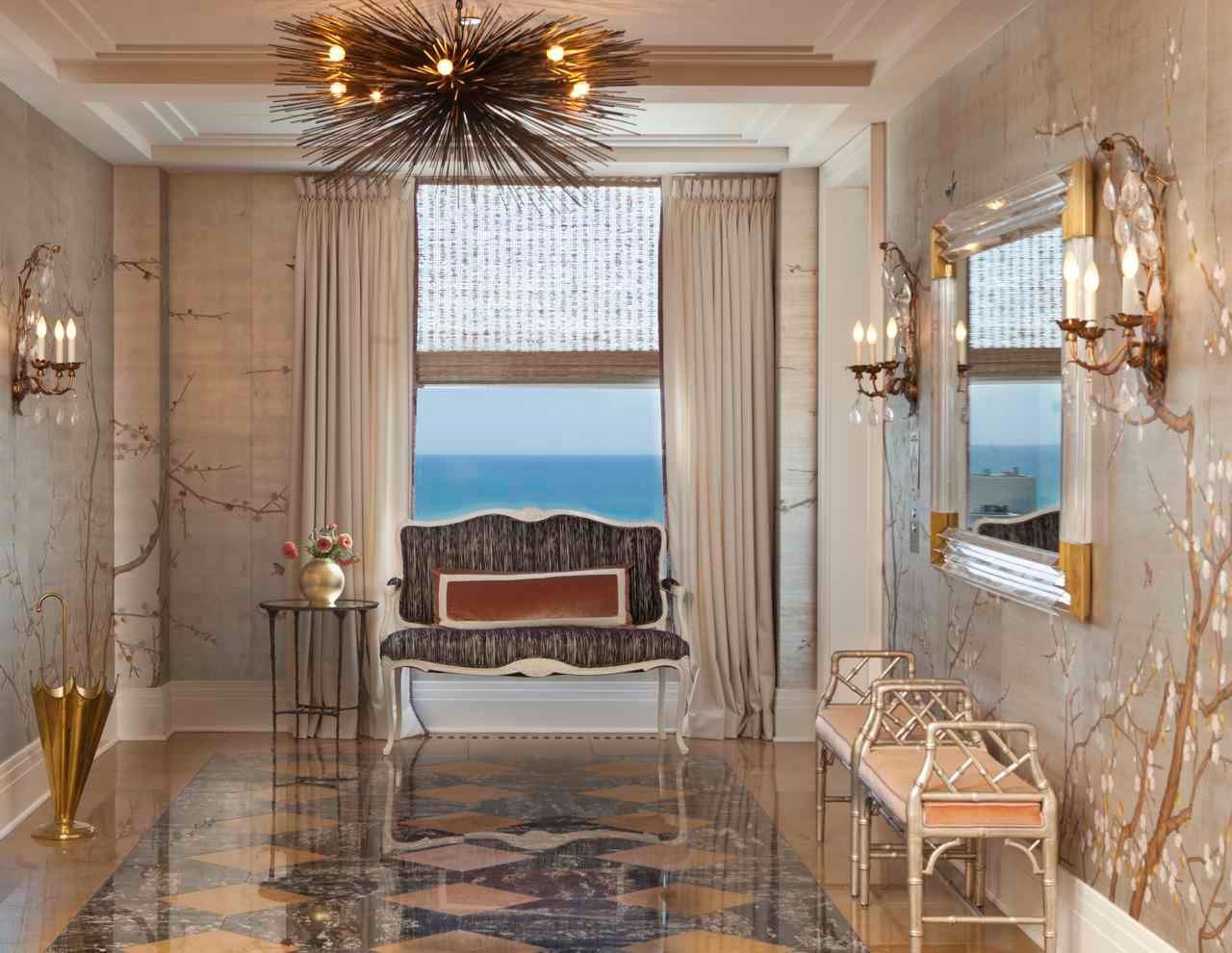 You use color and pattern in such an eclectic and flawless way. You really seem to have a system in combining the two. Has this been a trial and error journey for you?
I think this is one of those things that's really hard to teach, and I just have to be thankful for the God-given talents I was born with. Not that I was an expert at age 2 by any means, so yes, there have been trials and errors. I can recall an all-too-vibrant shamrock green wall in my childhood bedroom that was certainly an error. But now it's just second nature to me…plus if we're doing something untried or that we aren't sure about we'll do a test swatch on the wall. I'm thankful I can really visualize things in my head – a few small swatches of fabric and I can visualize what they would look like in the room, on the furniture, with the walls, rug, etc. It's harder to get others to see it than it is for me to have confidence to move forward.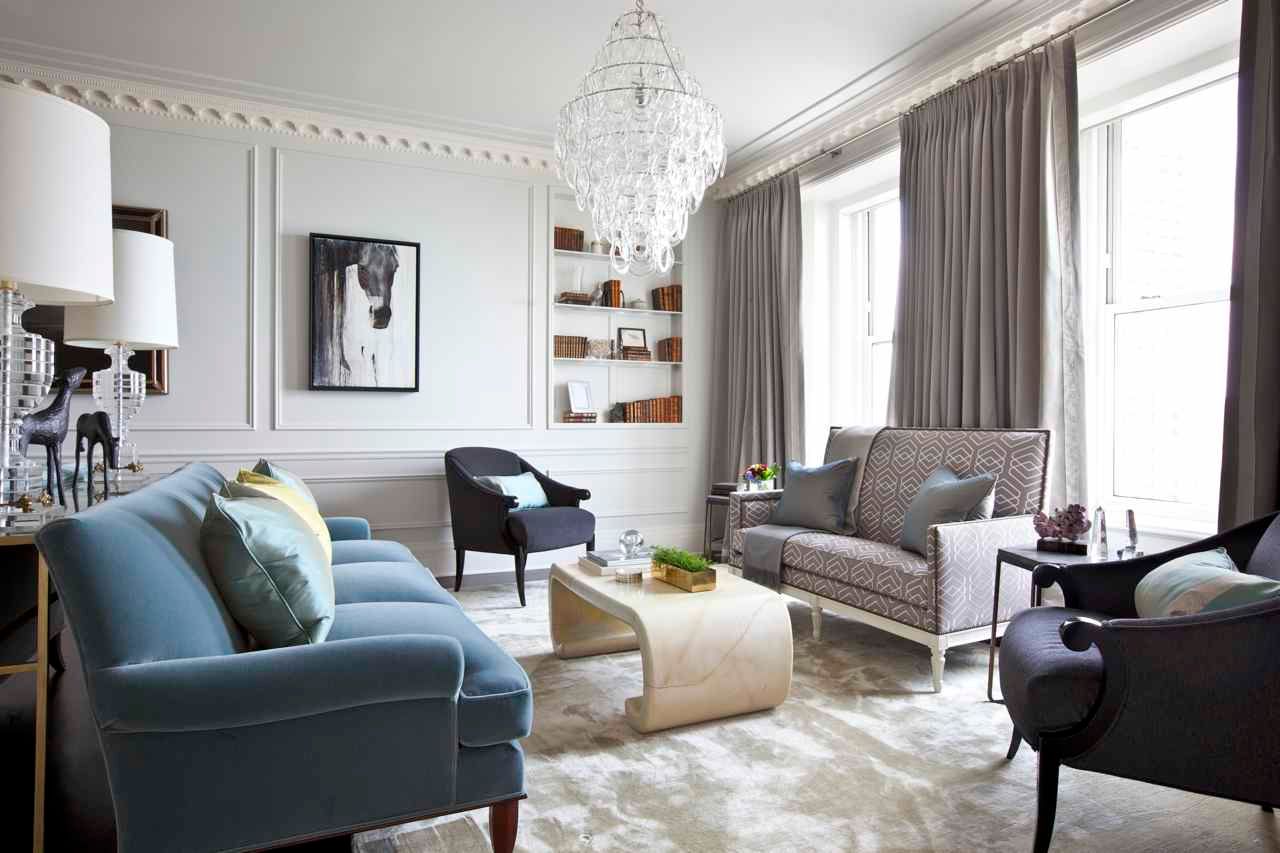 What has been your favorite find from a flea market or antique store?
There are too many to count. Literally hundreds, probably thousands (don't tell my husband) of things that I've bought over the years. Some of my favorites are boxes, china, and antique frames.
Your biography says that in big projects you will design your own furniture and architecture. How and when did you realize this was a skill you could utilize in your designs? How do you feel it has changed your ability to design a space?
Yeah we do custom pieces in almost all of our projects now, and we're moving more and more that way. I guess I just have had a few times where I couldn't find what I imagined in my head through any of our sources, so I just hired someone to make it. As far as the interior architecture of a home goes I just got frustrated when the architect didn't care about how a room flowed, or about the placements of wall switches, outlets, vents, etc distracted from the artwork and décor. So I got more involved and started driving more of those portions of a project as well. And most architects are glad to have me take it off their plate, and the homeowners are thrilled to have those things hidden or placed in inconspicuous places.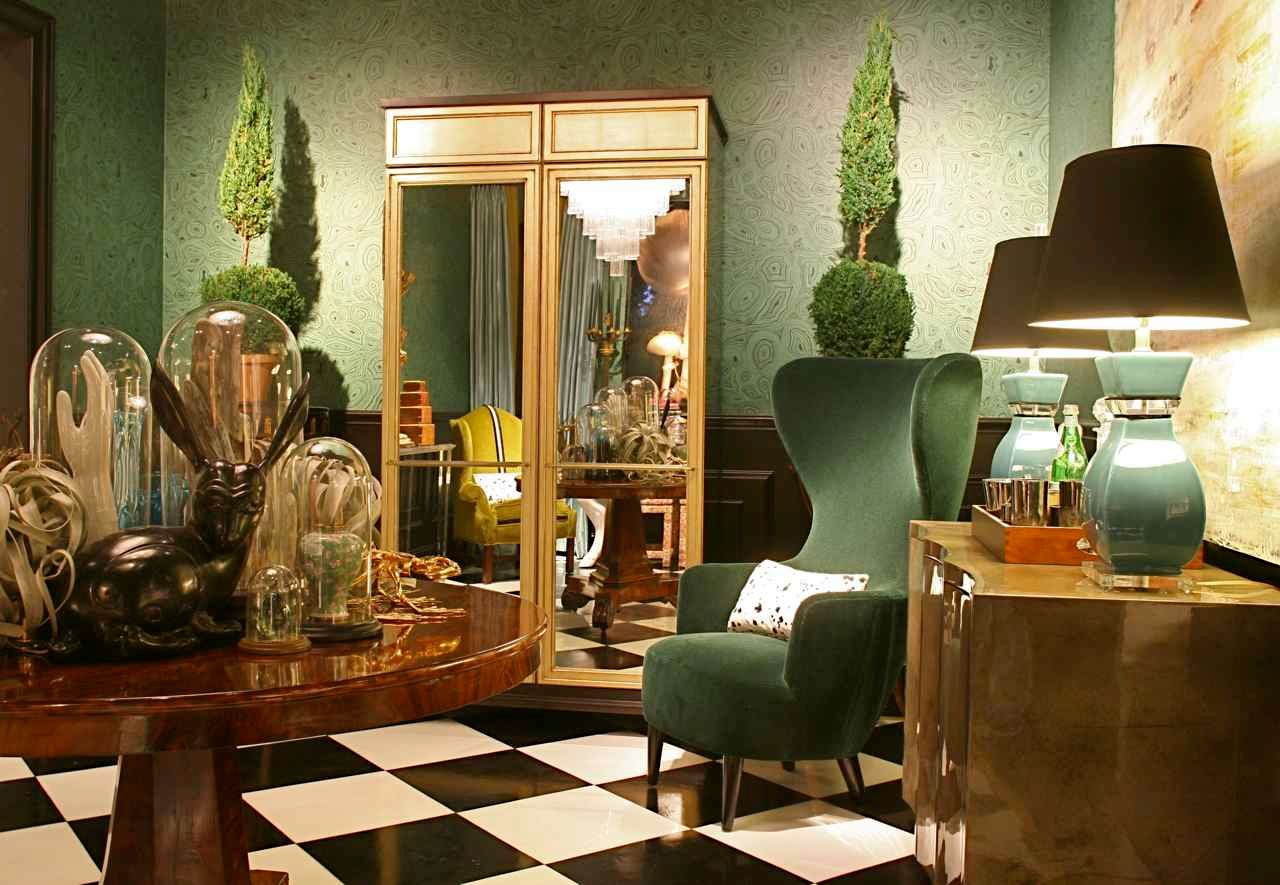 There seems to be a repeat of animal busts and antlers in your designs. Is there a particular reason for this gravitation towards this particular decor?
Taxidermy is controversial here in the US, but in Europe, particularly in Paris, it abounds. And I think nature, including taxidermy, is beautiful. The patterns and textures in their coats is amazing, the unique shapes of their horns is beautiful. If I could have live deer walking around inside the homes I would, but they don't make the best pets and might wreak havoc on upholstery. You'll also find lots of animal print fabrics in my projects as well. It's just a way of bringing the beauty of nature indoors. And if someone doesn't like it for their home, certainly I'm fine with that too. Each project is really about that individual client, so I'm just hoping to create something that represents them, that energizes (or relaxes) them, that brings a smile to their face when they walk in the door.
What advice would you give to an aspiring interior designer?
Want it more than anyone else. Spend every waking moment reading coffee table books and design magazines. Work for a great designer to learn, or a few great designers. Be pleasantly persistent. Don't give up.
For more information about Summer Thornton Design, visit her website
Recent Posts
Summertime is going strong and the heat is most certainly upon us. With triple-digit temperatures, k …

You may or may not know, Cocoweb started its roots in lighting. With LED lighting being our specialt …

Picture Perfect:The Art of Lighting Your GalleryWhen entering someone's home, your eyes are immediat …