Today, technology engulfs our daily lives. From sources of entertainment to tools we may utilize at work or school, technology in some shape or form seems to always be at our fingertips. Phones, computers, and tablets are typically the first types of technology that come to mind. But regardless of what technological devices we opt for and what we choose to do with them, technology on a broad scale is not going away anytime soon.
The latter stands true even in interior design. Although a home design can thrive with little technology, technology is making a major mark on interior design to date. Apart from beloved flat screen televisions and computers, technology's role in interior design is ever changing and all for good reasons: stricter home safety and security, better eco-friendliness, and greater convenience and versatility to our wants and needs.
1 - Security Systems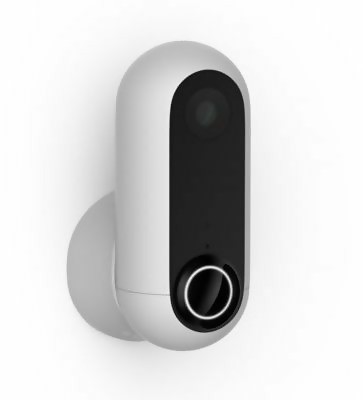 One of the best ways technology is making our interior designs safer and more functional is through security systems. Today, security systems don't just involve alarms and camera footage that you can watch later on your computer. Many home security systems today also allow you to keep your home safe and secure straight from your smart phone, even if you aren't home at the time.
With smartphone security systems, you can not only watch the live footage of your home, but many systems also detect movement and will send you alerts straight to your phone, so you can verify if the movement detected was or wasn't an unwanted intruder. These systems certainly give you peace of mind when going on a long vacation.
2 - Smart Home Technology
Even an older home can take advantage of smart home technology. Decades ago, the "smartest" technology your home acquired was dimmable lighting. However, smart home technology has now transformed into the ability to open your blinds, turn on or turn off lights and see which lights are currently on or off, and even set timers on lights straight from your smart phone, even if you are away from your home at the moment.
Apart from its overall convenience, smart home technology comes in handy when it comes to saving money on your energy bills and helping out the environment by getting the opportunity to manipulate your energy usage away from home. Monitoring and manipulating your home also comes in handy when you are currently traveling and want to double check that all lighting and the like are on or off when you need them to be.
3 - Human-Centric Lighting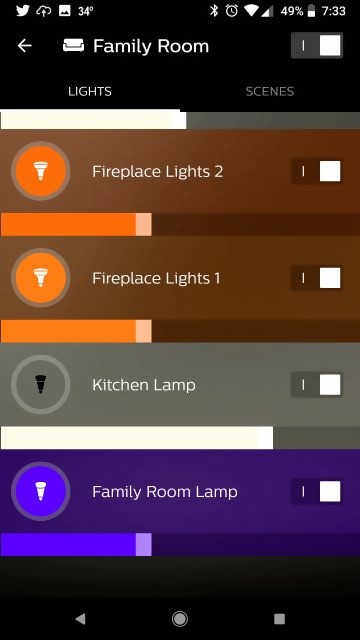 Customization is one of many critical aspects of the 21 st century. The ability to customize something to your liking is convenient and useful in many ways. When it comes to customizable or human-centric lighting, home owners have the opportunity to adjust the artificial lighting in their home based on the illumination they desire, the mood they want their space to represent, and what is best for their circadian rhythm. Typically, customizable lighting technology gives you the ability to dim your illumination, change the warmth of your lighting, and sometimes even the color of lighting present in your space.
Think of human-centric lighting like the night shift setting on your smartphone. With the ability to change your lighting from cool to warm as nighttime inches closer, or vice versa, you can achieve a better night's rest, greater productivity, a better mood, and in turn, better mental, cognitive, and physical health overall. With 90 percent of our time spent indoor, indoor lighting that can be customized based on our wants and needs makes perfect sense.
4 - Smart Doorbells
Nowadays, many homeowners feel like they can't trust who's at their front door anymore. It's not just family, friends, and friendly neighbors ringing your doorbell; it's also salesmen and saleswomen and people who we presume to be scammers and "crazy" people who want to cause potential harm to us and our families. For that reason, many of us just don't answer the door anymore and just ask our loved ones to call or shoot a text if they happen to be waiting outside of our home.
But the invention of the smart doorbell has helped shed many homeowners' worries and skepticism when it comes to who might be present at their doorstep. With these technological devices, homeowners can see and/or speak live with the people at their door right from their smartphone or other device, even if they aren't home. This comes in handy with not only identifying doorbell ringers but also to check to see if an expected package has arrived. Smart doorbell technology can also come in handy when it comes to catching and reporting someone stealing your packages or trying to break into your home.
5 - Digital Windows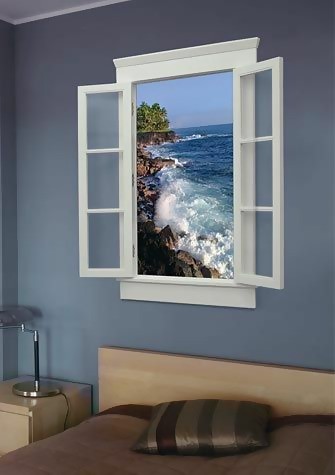 Although this next modern interior design technological device is more aesthetic than it is useful, and not to mention, isn't as common as the latter technologies, digital windows are still a great form of technology to bring up. Digital or virtual windows are exactly what they sound like: a screen that looks like a window but instead of allowing us to peer outdoors, displays a realistic, digital video or photograph of another scene of our choice whether it be of a beach, a busy city, or a field of poppies.
Digital windows may seem silly to some individuals, however, can come in handy, especially for office spaces, hospital settings, and even the home. These technological windows are suitable for those who thrive with nature but are house- or bed-bound either temporarily or permanently or struggle with mental health setbacks. What may seem like a waste of money for some can be helpful and relaxing for others.
6 - Technological Design Tools
When it comes to the interior design process itself, technology can also come in handy in this way. There are numerous ways technology can be of big help to an interior designer – or even you personally if you will be designing and/or decorating your own home. For instance, technological design tools can involve online interior design forums and social media pages where designers can share ideas and photographs and engage in discussions with one another. Interior design digital tools can also include advertising or finding interior design professionals or using virtual room design/sketching programs, color generators, digital to-do lists, online programs to log design expenses, and the like.
Even though a good interior design does not have to involve digital technology in order to be successful, opting for digital tools can be very helpful in allowing you to execute you or your interior designer's plans. Of course, technology can also work wonders in allowing you to communicate with others who are helping you make your interior design come to life as well.
Conclusion
Although some may argue that technology has become too advanced and too common in our everyday lives, some forget just how great of a role technology plays, particularly when it comes to interior design. Different forms of technology not only allow us to conduct research, complete schoolwork, work from home, and keep ourselves entertained; technology also helps make our homes safer, more versatile, and more convenient.
Security systems, smart home technology, human-centric lighting, smart doorbells, digital windows, and technological design tools are just some of the many ways technology is making a positive mark on interior design today.
If you need more interior or exterior design-related tips and tricks, check out the rest of our blog posts.
Recent Posts
Summertime is going strong and the heat is most certainly upon us. With triple-digit temperatures, k …

You may or may not know, Cocoweb started its roots in lighting. With LED lighting being our specialt …

Picture Perfect:The Art of Lighting Your GalleryWhen entering someone's home, your eyes are immediat …