Flooring - Anyone who's ever walked on hardwood will tell you that it feels cold, so installing hardwood flooring will naturally help keep your room cool while also helping you cut costs on energy bills. In addition, hardwood is an excellent options for people suffering from allergies or other sensitivities as hardwood doesn't collect any dust or allergens. Compared to other flooring, like carpet, pure hardwood is also much more sustainable and can last for more than 100 years.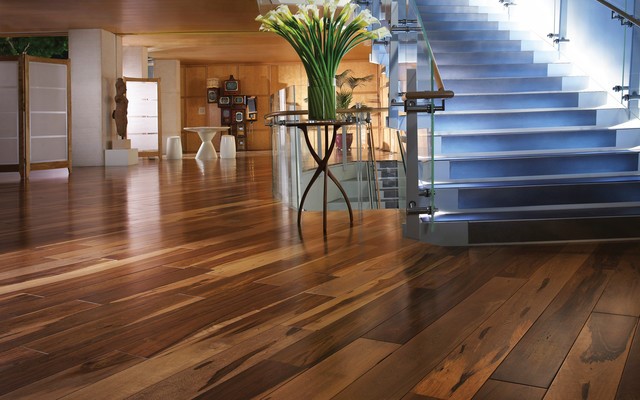 Source: Houzz.com
Furniture - Choosing furniture with high backs or skirts can help reduce draft on chilly days. When the days get a little warmer, rearrange your furniture to make sure no piece is blocking an air vent.
LED Lighting - Making the switch from incandescent to LED light bulbs can save you 40% or more on energy costs. Opponents of LEDs will argue that LED bulbs do not produce the same warm light as incandescent do, but the LED industry is quickly making advances and will soon come out with cheaper, more energy efficient bulbs that recreate the warm glow of incandescents. See: The Future of LED Lighting
Fans - Installing ceiling fans with built-in lighting can help illuminate your room while also keeping you cool. Ceiling fans are versatile as they can be used in the summer and winter. Make your fan rotate counterclockwise in the summer to create a downward draft and rotate the blades clockwise in the winter to circulate warm air from the ceiling throughout your room.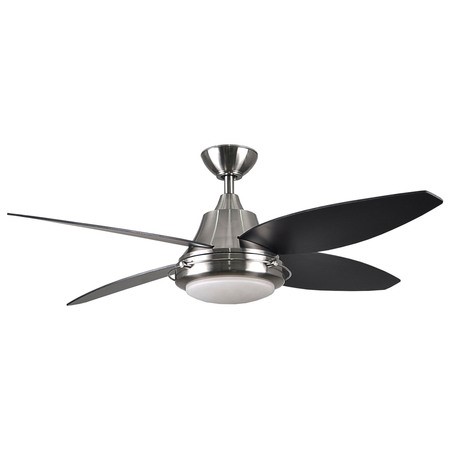 Cocoweb 52" Graham Ceiling Fan
Paint - Believe it or not, but the color of paint you choose can affect the temperature of your house. Lighter colors, like white or beige, will reflect heat from furniture pieces or walls that retain heat. On the other end of the spectrum, darker colors, like reds and oranges, will absorb heat and keep your house warmer without you needing to turn up the thermostat.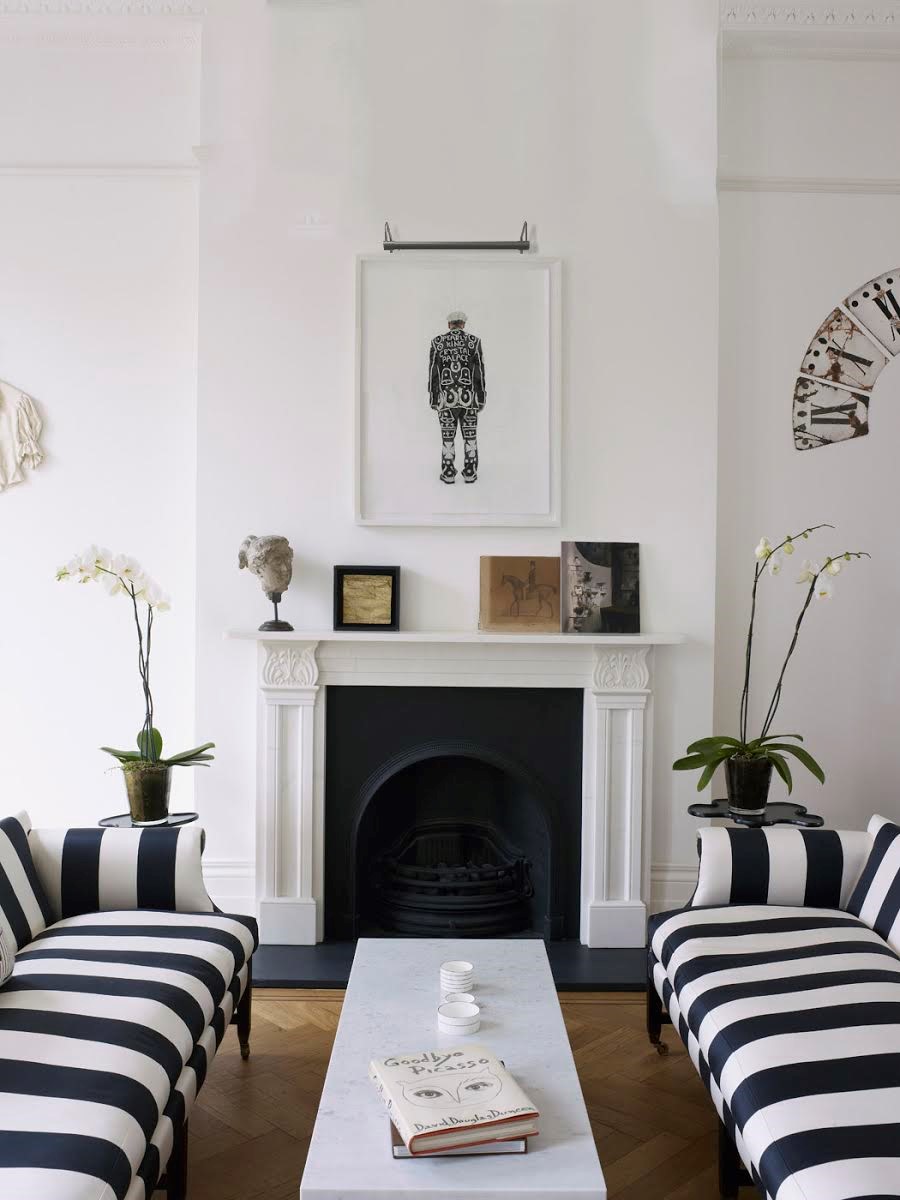 Recent Posts
Summertime is going strong and the heat is most certainly upon us. With triple-digit temperatures, k …

You may or may not know, Cocoweb started its roots in lighting. With LED lighting being our specialt …

Picture Perfect:The Art of Lighting Your GalleryWhen entering someone's home, your eyes are immediat …